The Wanderings of Kit
(Do you wander or just wonder?)
With my words, I hope to throw some oblique light upon your soul. By writing this blog I want to inspire you and show you that. 
Many new readers do not know of me,
here is a brief summary of Kit >> 
** A world-class juggler performing at Ballys in Atlantic City.

** Hit by a truck and went through a 37-day coma.

** Wrote four books, spoke around the world, and developed a new business.
summerssalsa.com
** Hit by another truck, much of my body broken, hospital and rehab again for months.
** Wrote a series of books to help YOU find your potential.
SEE — kitsummers.com
YES—YOU CAN > > 
***Change your life at any time to make it more magnificent!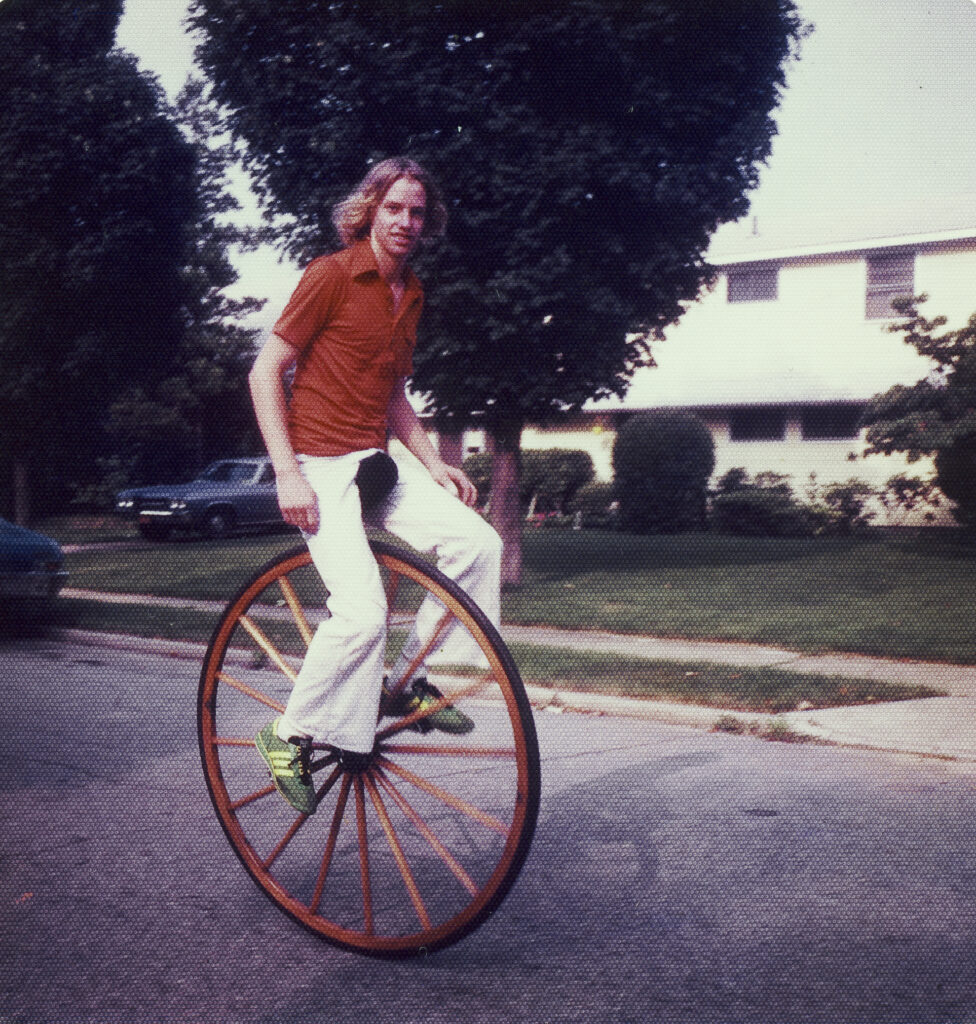 ***Live with little money and still have an excellent life.
***Be able to live life getting very little sleep.
***Live ANYWHERE in the world and still make your life a fantastic event!
***See experiences that will add to and make your life better.
***I want to inspire you as to the wonders of the earth.
***Perhaps this is my new "gig", traveling the world doing the same?
And, I'm not just, "Kitting Around"
Create the life YOU want to live, NOW,
then make your life better and better!

*****************************
Remember, to read past blog posts, go to kitsummers.com/blog/
*** If you are reading this through Facebook, check out my blog on my website.
*** If you are not my Facebook friend, yet, please befriend me.
*** The freedom I am experiencing in my travels is a marvelous thing.
*** Going where I want, when I want, and seeing wonderful places and people.
*** I will have places to show you and tales to tell.
*** I will have secrets to unfold and good news!
I WANT TO TAKE YOU AWAY WITH ME
ON WONDERFUL ADVENTURES!
*****************************
*****************************
*****************************
INTRO TO THIS WEEK >>
I am typing these words in Tijuana, Mexico, right now, in the dental office now awaiting Dr. Bartell.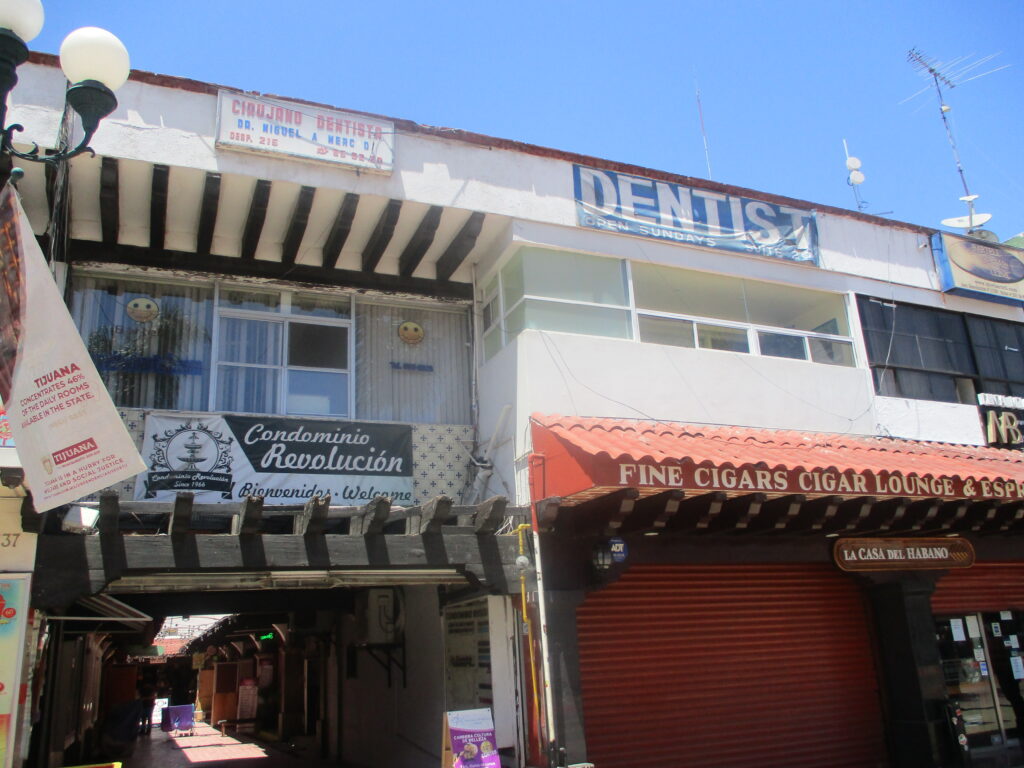 Yes, a foreign country. I am finding the dental work and the price is incredibly good. Also, as you might know, I grew up in San Diego, so good to be back. I will end up being here for about two weeks.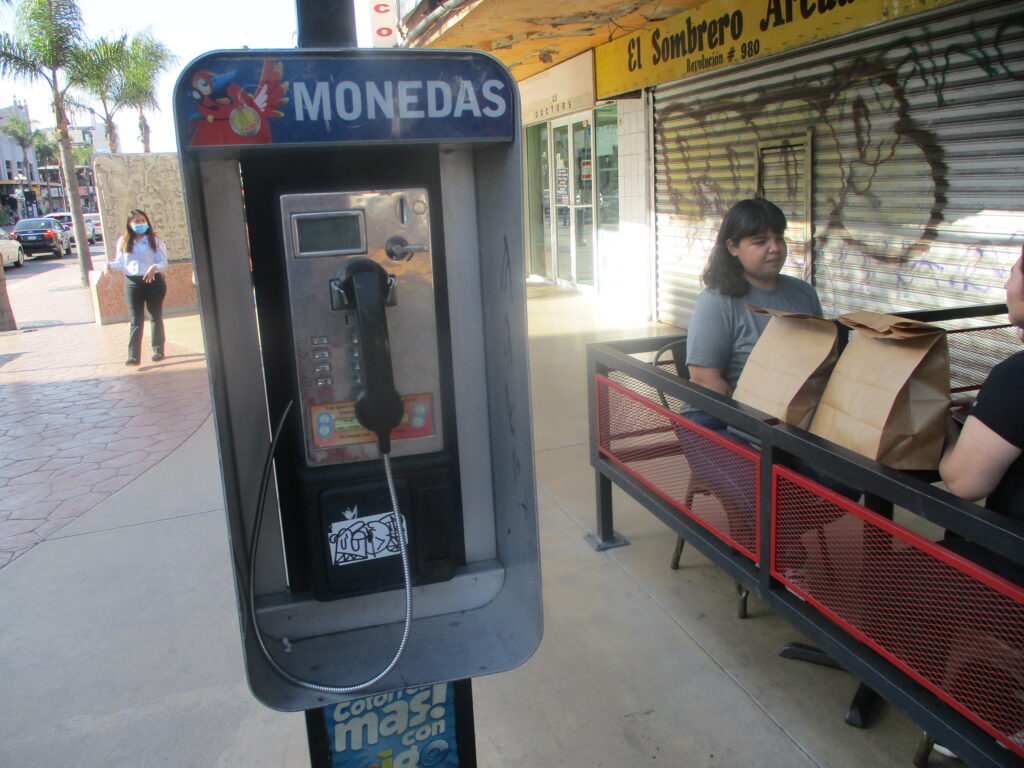 *****************************
WORDS TO INSPIRE YOU! >>
Inspirational quotes and motivational sayings have an amazing ability to change the way we feel about life and can change your thinking. This is why I find them so interesting and important on our paths to happiness.
So what's the secret of great quotes? 
You see, the way you think and feel about yourself, including your beliefs and expectations about what is possible for you, determines everything that happens in your life. It all derives from your quality of thinking.
When you change the quality of your thinking, you change the quality of your life, sometimes instantly. Just as positive words can make someone smile, and/or, a well-timed humorous quote can make someone laugh, our thoughts react to the world in real-time.
Think right—always.
You have complete control over only one thing in the universe — your thinking – and that's where motivational quotes come in! Self-talk is so important—THINK RIGHT!
I hope the words I pick do help you.
=============
Be inspired by these words >>
From my book series, "Beyond Your Potential"
"Challenge yourself! It is difficult to emphasize this enough. Whether you play basketball, climb mountains, makeup tunes at the piano, learn again to walk or speak, or push chess pieces across a board. There are ways of exploring the limits of our abilities as we try and expand them. Don't just make an attempt at what you do, putting in half the effort. Put your all into every attempt. I have found that if you aim for excellence in all that you do, you will get better and better."
*****************************
MY DAILY JOTTINGS >>
7/18—Went down for my final day of dental work. My teeth turned out great. I have received four crowns, so, I guess, I'm the real King! and had three root canal procedures performed.
Dr. Bartell showed me how I could get four more crowns on the front teeth so that my mouth and smile would look fantastic—I'd have an excellent looking set of choppers.
Yet, it would cost me $1000 more bucks, we may have to wait. But, this is the only life I will have, so I must find a way. In the photos, you will see before, when he ground my teeth down for the crowns, then after, with my ne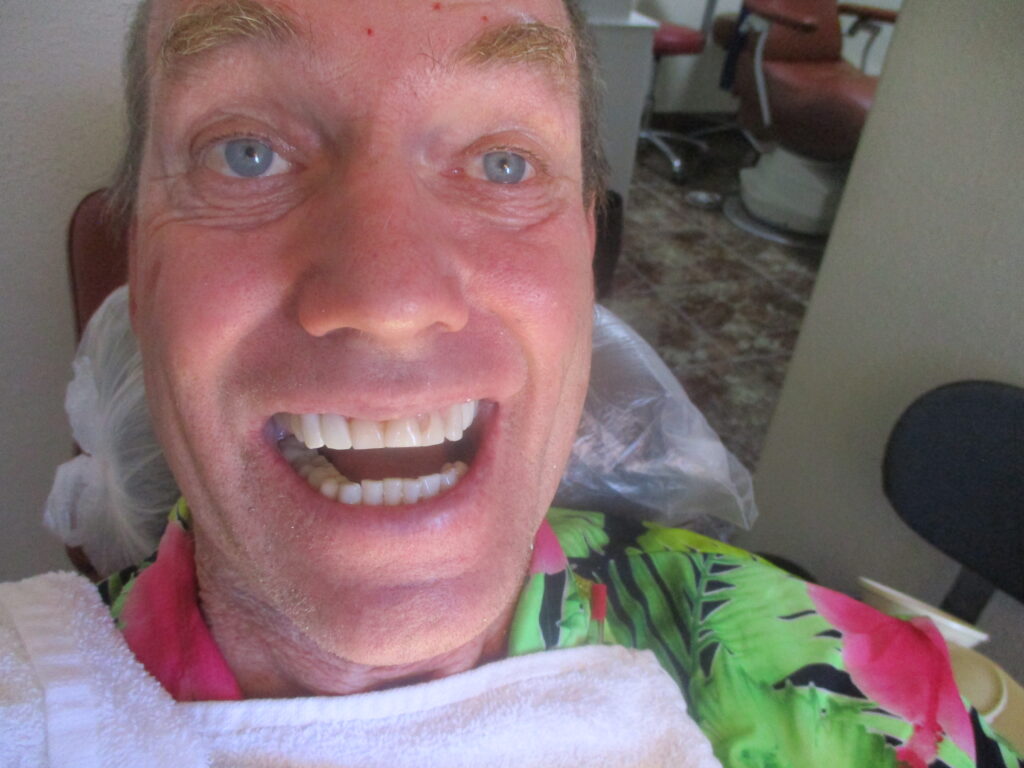 w nice smile.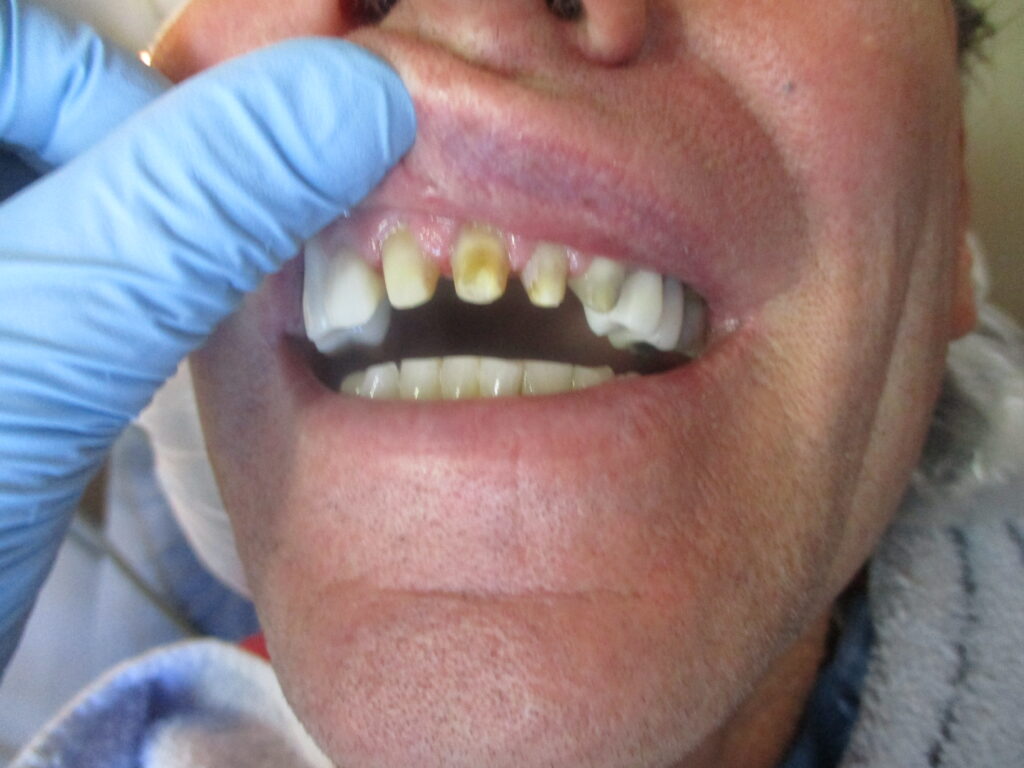 When I was in Boulder I did work for Cindy Marvell on her house, yard, car, and life. She gave me a good payment for that. Basically, Cindy, you bought me a new smile, thank you so much for that. And, I decided to get those other teeth done because I that thousand bucks was available.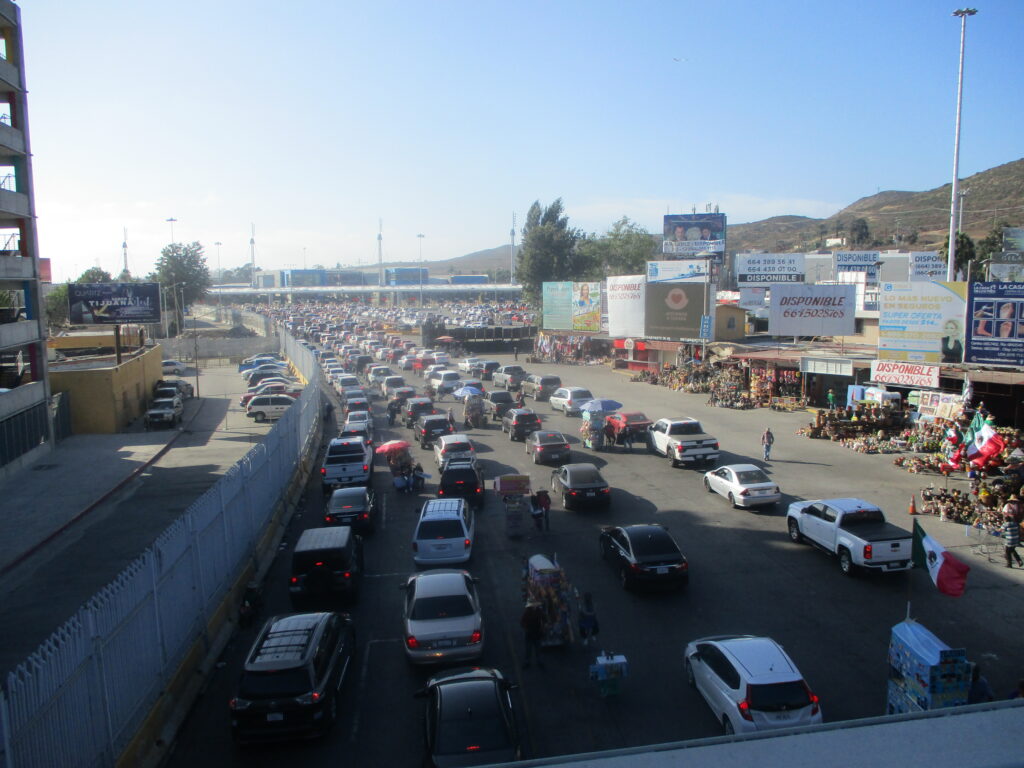 Can be a long wait when you drive down,
that is why I walk across.
Along with Dr. Bartel, Dr. Nirobi also worked on my teeth. They are both passionate about and their work, and it shows in their results.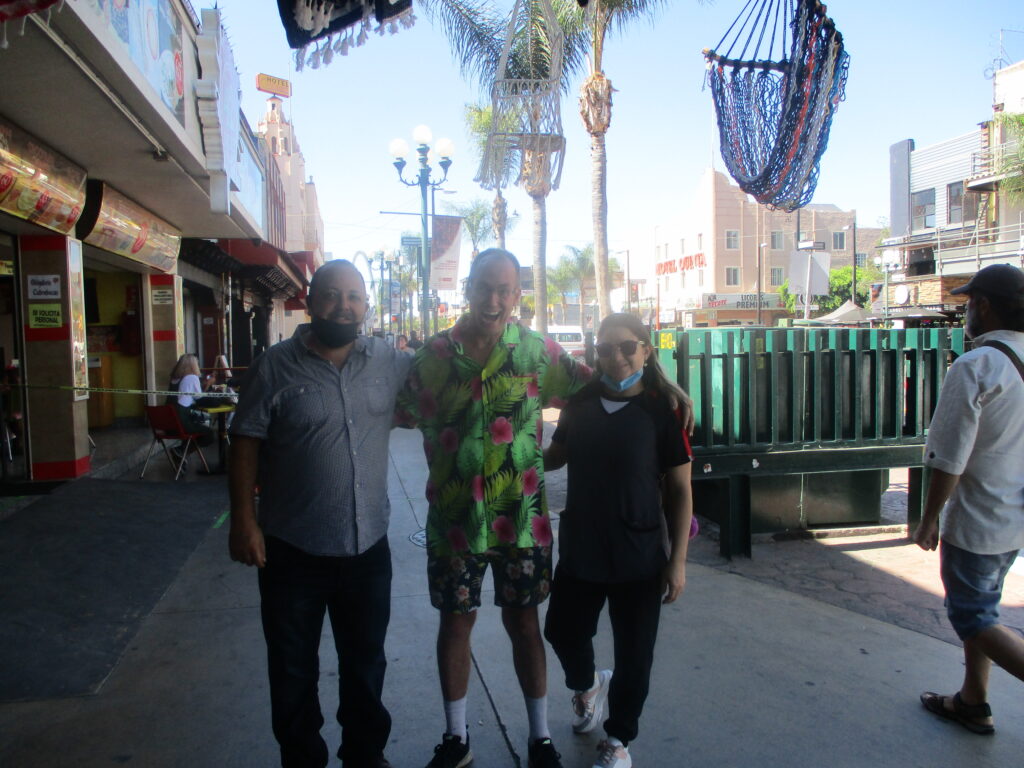 With me–Dr. Bartell and Dr. Nirobi, excellence in dental
Once again, if you need work on your teeth, come to Dr. Bartell, you will be so happy you did.
========================
https://drwbartell.com/
Even a US phone number >> 619-655-0273
=====================
Last night I was asleep parked a very nice area to sleep free. I actually got up after the sun was already up, something I seldom do. I made a big cup of green tea to give me going and hit the road.
I ended up on the Pacific coast highway and I'm parked right on the ocean. Spaces go quickly so, by arriving early, I was able to secure a good spot for the day. Just turned 9 a.m. and all the spots are already taken. So, glad I found this early.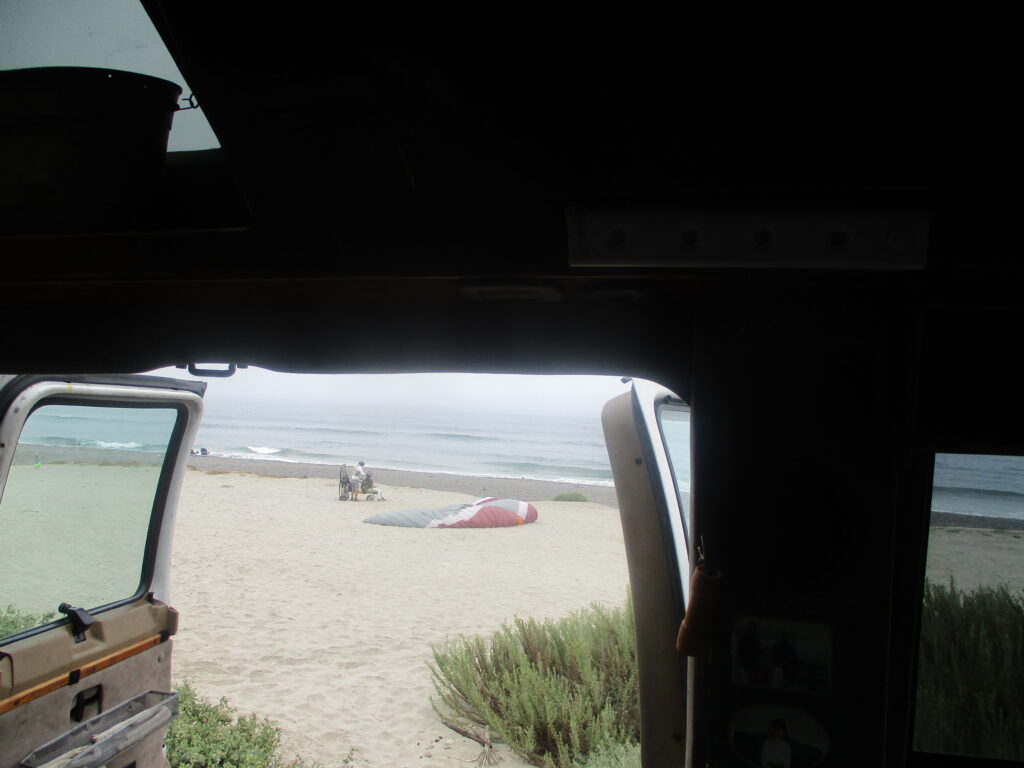 You are seeing the aftermath of a hang-glider landing.
Wish I had my bike, I would have loved to go for a nice bike ride this morning. But, I have no doubt I will get one somehow, and not too long of a time.
Gary, thanks for the offer of giving me your bike, so nice of you. You are the only one who let me know you might have a bike for me. Yet, you said it was a single-speed cruiser, I'm looking for a multi-speed mountain bike, thank you though.
I'm contacting old friends around San Diego, and many are scared about Covid and won't see me.  Understandable, but makes me sad they don't want to see me because of fear. This world we live has changed so much rapidly and so recently, I don't think I like it.
In fact, I'm not sure how to feel about it, I almost feel like I'm diseased or something. Yes, I guess I'm taking it personally. For myself, I will not live in fear, we don't know exactly what this thing is and how it will affect us. So I go on living my life with all the joy I can, until the end. When I die, I die, that will be alright. 
7/19—I ended up staying in a very expensive residential area last night. Quiet, I slept well, for a change. And, today I got a call from Chris Foster and he has a bike for me!
This bike he got from a friend, he says, is in great shape and he will be going over it for me to clean and make sure everything is running right. Chris used to race bikes and has many trophies to prove it.
The bike is has a women's frame but runs like any bike. I will just have to remember to wear a skirt when I ride it, though.
As I wrote, I arrived early, so, being parked right on the beach, I have a nice spot for the day. Normal for San Diego, it was cloudy all morning.
I found a friend! A squirrel peeked out of me a couple of times from the bushes. I had some pistachio nuts, which were getting a little soft and old, I gave them all to him. He started shelling them and devouring the nuts quite quickly. I had some other nuts too, so I put those out, also. That was one happy squirrel!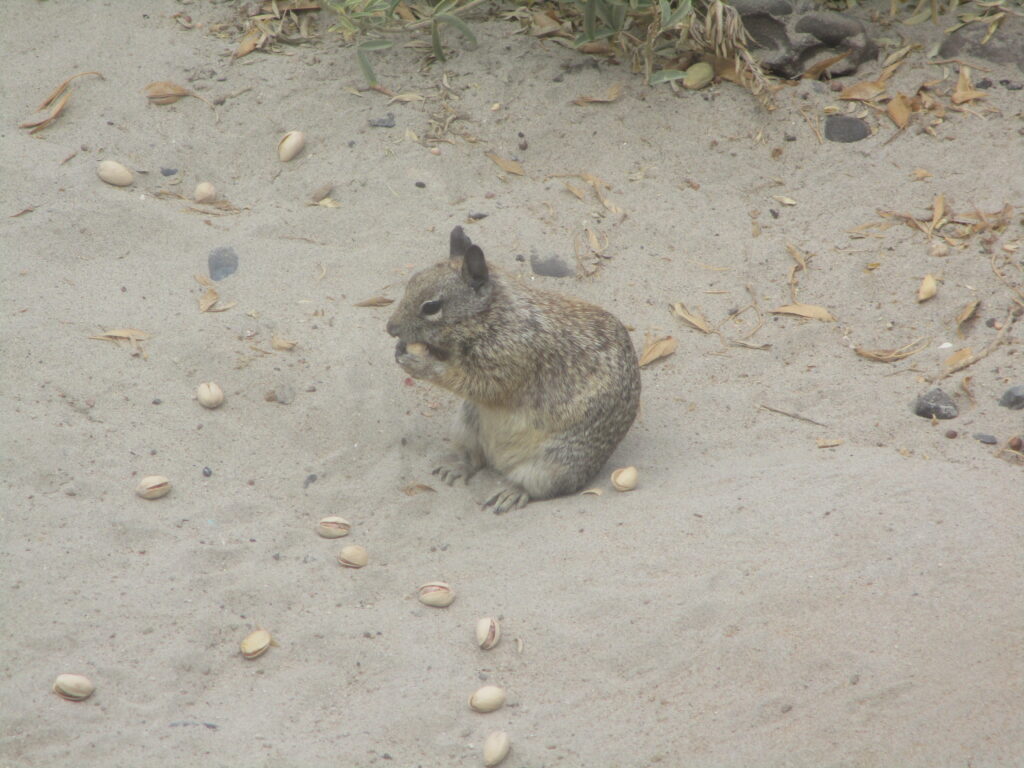 I have a whole day to spend, so I went to visit my old stomping ground, Balboa Park, once again. Boy, I remember riding my seven-foot unicycle all over this park. And, to stand again in the spot I used to perform at was a unique feeling.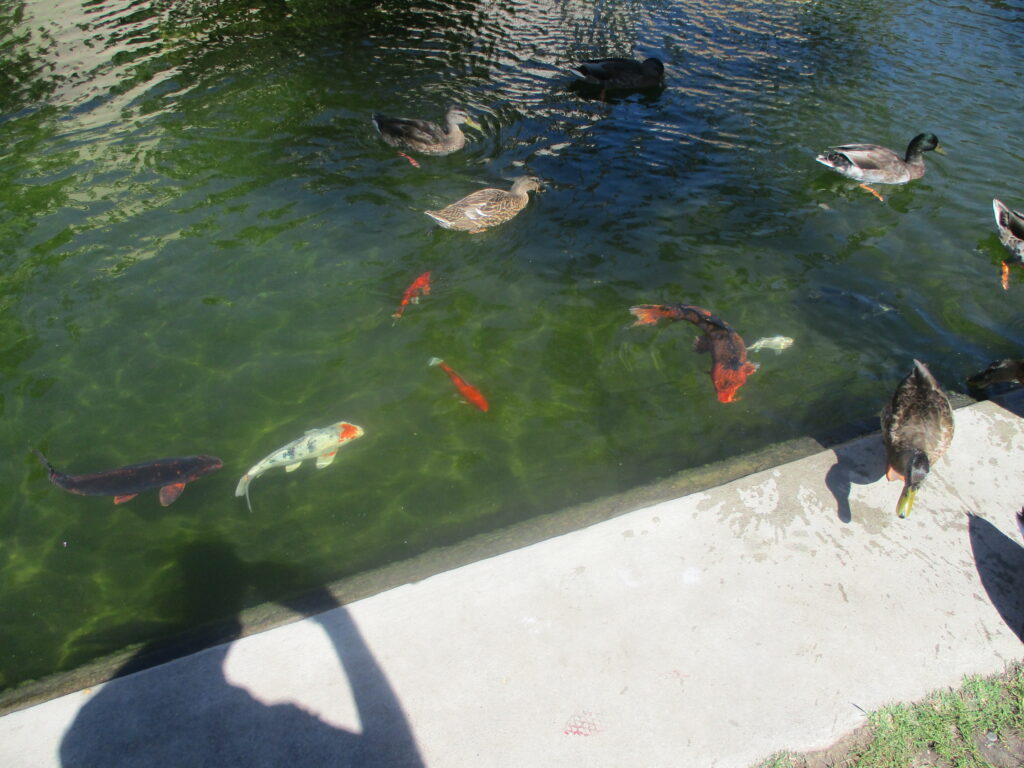 The wonderful fish pond in Balboa Park.
Needing gas, Costco was on my way south going to the park. First, I went into the store to buy an oriental salad mix I like. Next, time to get gas. The gas attendant was there telling everyone they had to wear the mask while getting gas. Hard to believe it.
Of course, it was outside, with the wind blowing and with no one else around. I asked this person why do we have to wear a mask, she said Costco says you have to. Another "follower"–I intent to not follow. Well, I never put mine on while getting gas. I can see wearing one while inside, but, come on, already.
7/19—Great to back in the area, I did some exploring today of past remembrances.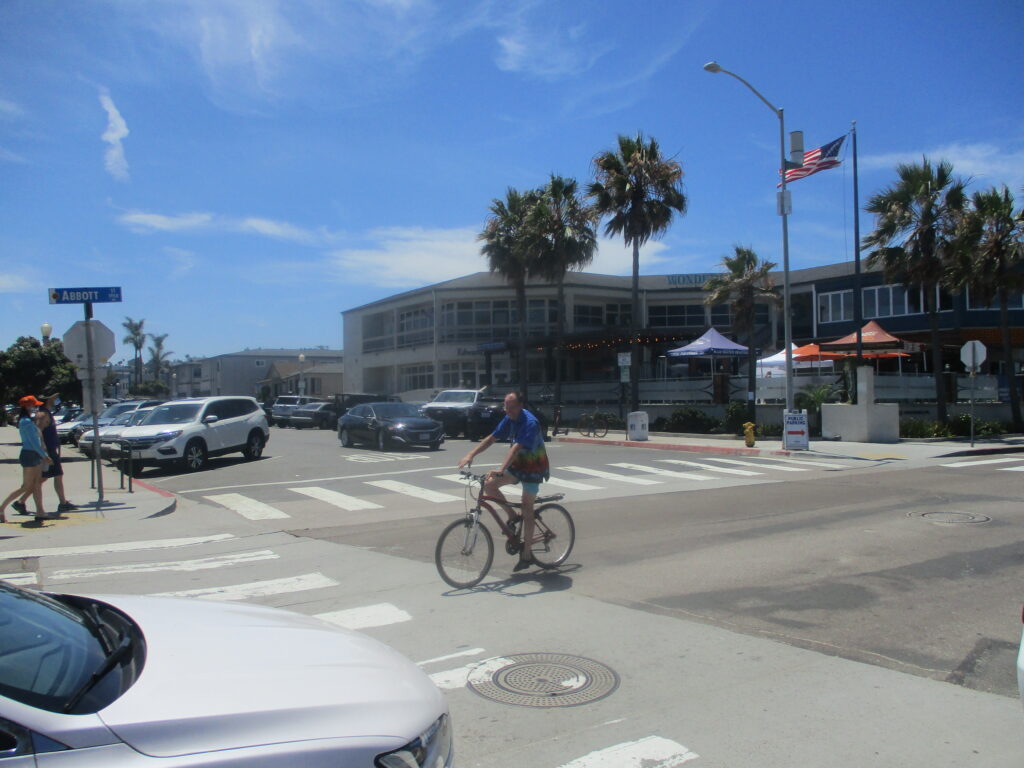 Me riding my bike (before it got stolen) around OB.
7/21—All day again today with Dr. Bartell. He chiseled/whittled/ground my teeth down, then took an impression of them, which will be sent out to get the crowns made.
The crowns (new teeth) will fit over the remnants of my old teeth, to be glued on with extra-strong glue. I return on Thursday to get my new teeth. So, a total of two root-canals and 8 crowns—I must qualify to be the king with so many crowns!
7/23—I am finishing up this blog while waiting for Dr. Bartell. Easy for me to walk here from where I park over the border for the work on my teeth; I am so glad I came. When I was young I was told I needed braces on my teeth, after I missed two appointments the doctor canceled the work.
For lunch, before the dental work, I have two chicken street tacos, quite tasty.
****************************
MY CHALLENGE FOR YOU THIS WEEK >>
People are in need of help and comfort.
Find five people this week who need your consoling and do just that.
**************************
NEXT BLOG>>
Where to go next, always a predicament. I'm wanting to head back to Utah for the national parks, then north to Wyoming. Help me decide, which way for me. By the way, where in the world do you live, may I come by for a visit?
====================