"KITTING AROUND"
Have you started your book yet?

With my words, I hope to throw some oblique light upon your life.
I WANT TO INSPIRE YOU TO LIVE DIFFERENTLY OR BETTER!   
     
*** The joy I am experiencing in life is a marvelous thing!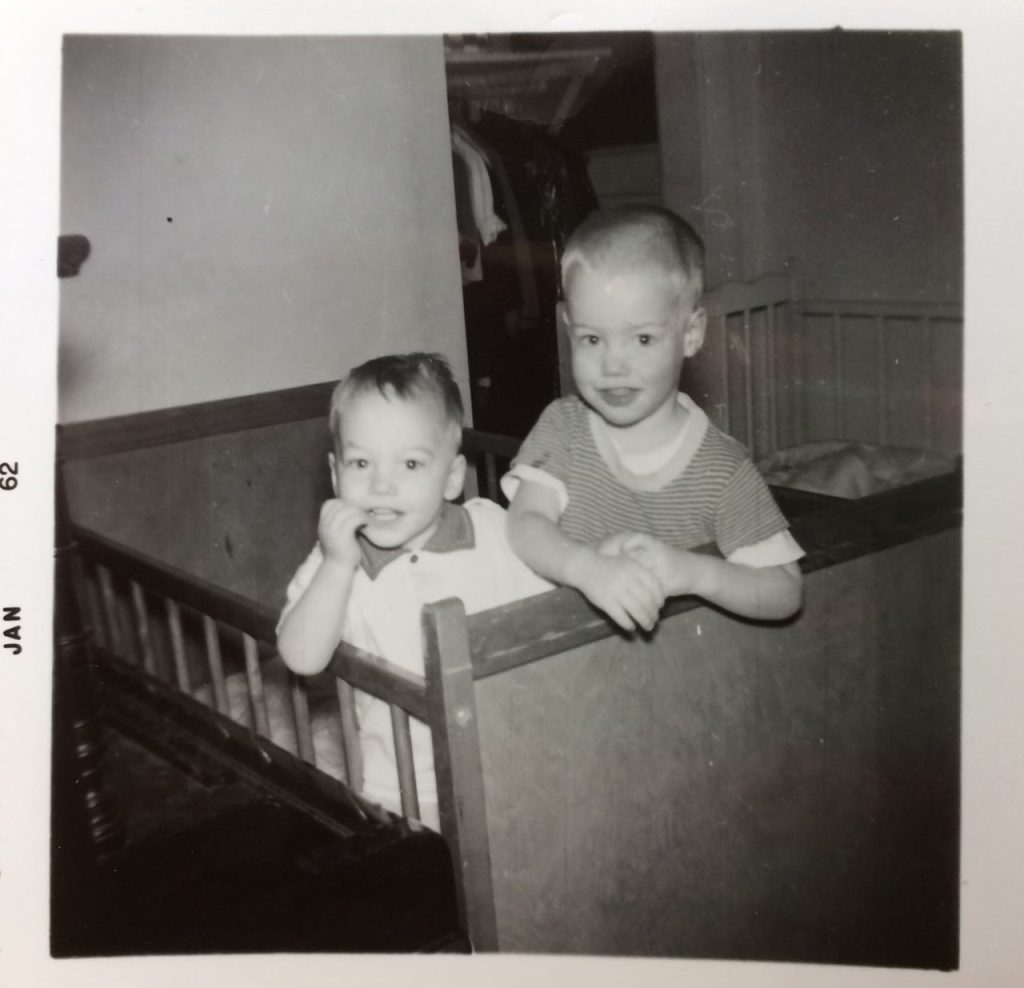 *** Hit by two trucks—one involving a 37-day coma—I remain happy.
*** If you are reading this through Facebook, check out my blog on my website.
*** Website is kitsummers.com
*** To read past blog posts, go to >> kitsummers.com/blog/
*** After living in my van and traveling to all US states, I married Beth in SC.
*** Thanks, my wife, Beth, for editing and adding to each weekly blog.
*** I will have places to show you and tales to tell.
*** Secrets to unfold and good news!
In the photo, I am the little guy on the right.
BE TAKEN AWAY WITH ME
ON WONDERFUL ADVENTURES!
********************
TOPIC FOR THIS WEEK—Write the right words. 
In the past, I never thought of myself as a writer. I wrote letters and such, but that was about it, as I do more writing to reach more people.
 
Then I went through the accident and a 37-day coma. As I was recovering, I wanted to show people that, although I could not juggle as I did ( see https://www.youtube.com/watch?v=SZALVajgH6Q&t=7s ), I wanted to let people know that my knowledge of the skill of juggling was still extensive.
 
Juggling with Finesse went on to sell over 25,000 copies worldwide. I felt good about that and left my mark on the juggling world. I learned that writing books can help many to live a better life.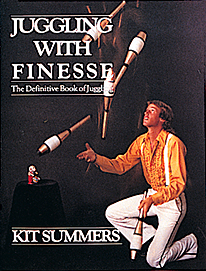 We can all find that skill and help others through our writings. I do hope that my blog words help in your life. Have you started work on your book yet? Below are words to assist you in that process, although there are ways of better writing all over the internet. The following words will help you be a better writer >> 
Avoid Alliteration. Permanently.
Prepositions are not words to end sentences with.
Avoid cliches like the plague. 
Employ the vernacular.
Eschew ampersands & abbreviations, etc.
Parenthetical remarks (however relevant) are unnecessary.
It is wrong ever to split an infinitive.
Contractions aren't necessary. 
Avoid Alliteration. Always.
Prepositions are not words to end sentences with.
Avoid cliches like the plague. (They're old hat.)
Employ the vernacular.
Eschew ampersands & abbreviations, etc.
Parenthetical remarks (however relevant) are unnecessary. It is wrong ever to split an infinitive.
Contractions aren't necessary.
Foreign words and phrases are not apropos.
One should never generalize.
Eliminate quotations. As Ralph Waldo Emerson once said, "I hate quotations. Tell me what you know."
Comparisons are as bad as cliches.
Don't be redundant; don't use more words than necessary; it's highly superfluous.
Profanity sucks.
Be more or less specific.
Understatement is always best.
Exaggeration is a billion times worse than understatement.
One-word sentences? Eliminate.
Analogies in writing are like feathers on a snake.
The passive voice is to be avoided.
You can go around the barn at high noon to avoid colloquialisms.
Even if a mixed metaphor sings, it should be derailed.
Who needs rhetorical questions?
Parenthetical words, however, must be enclosed in commas.
It behooves you to avoid archaic expressions.
Please remember to avoid archaic spellings too.
Don't repeat yourself or say again what you have said before.
Don't use commas, that, are not, necessary.
Please don't use hyperbole; not one in a million can do it effectively.
Only use a small word when a diminutive alternative would suffice.
Subject and verb always have to agree.
Placing a comma between subject and predicate, needs to be corrected.
Use youre spell chekker to avoid mispeling and to catch typograhpical errers.
Don't repeat yourself, or say again what you have said before.
Use the apostrophe in it's proper place and omit it when its not needed.
Don't never use no double negatives.
Poofread carefully to see if you any words out.
Hopefully, you will use words correctly, irregardless of how others use them.
Eschew obfuscation.
No sentence fragments.
Don't indulge in sesquipedalian lexicological constructions.
A writer must not shift your point of view.
Don't overuse exclamation marks!!
Place pronouns as close as possible to their antecedents, especially in long sentences, as of 10 or more words.
Writing carefully, dangling participles must be avoided.
If any word is improper at the end of a sentence, a linking verb is.
Avoid trendy locutions that sound flaky.
Everyone should be careful to use a singular pronoun with singular nouns in their writing.
Always pick on the correct idiom.
The adverb always follows the verb.
Take the bull by the hand and avoid mixing metaphors.
If you reread your work, a great deal of repetition can be done by rereading and editing.
WHAT NEW STORIES ARE YOU READY TO WRITE?
********************
WORDS TO INSPIRE YOU! >>
Inspirational quotes and motivational sayings have a unique ability to change the way we feel about life and can change our thinking.
 
They are so interesting, challenging, and essential on our path to joy, happiness, and finding ways to inspire ourselves and others.
 
Inspirational quotes and ideas give us a quick and timely burst of wisdom to get our focus back, offering the inspiration needed for the day or occasion.
 
I hope to inspire you with my words.
Words have power.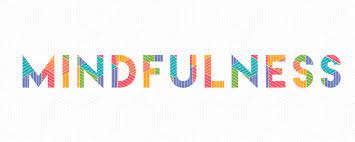 Are you accomplishing what you want before your eventual death?
At any age, you can (and should) make changes to make your life better.
 
How you think and feel about yourself, including your beliefs and expectations about what is possible, determines everything in your life, and it all derives from your quality of thinking.
WHEN YOU IMPROVE THE QUALITY OF YOUR THINKING,
YOU CHANGE THE QUALITY OF YOUR LIFE—SOMETIMES INSTANTLY!
Just as positive words can make someone smile, and a well-timed amusing quote can make someone laugh, your thoughts react to the world in real-time. You have this control!
 
You have complete control over only one thing in the universe — Your Thinking —and that's where motivational quotes come in!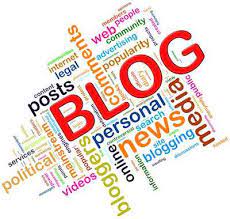 To keep your motivation, you have to use each day as an opportunity to improve and get closer to your goals. It might sound like a lot of work—and with your busy schedule—next to impossible. But you can do it!
Self-talk is so essential—THINK RIGHT!   
Motivational words, yes, they are just words.
But they are positive words; they will keep you on track.
EVEN IF YOU START LATE, ARE UNCERTAIN,
OR ARE DIFFERENT –
YOU CAN STILL FIND SUCCESS!
Don't forget that you are only as young as the last time you changed your mind!
Keep your thoughts and self-talk fun and productive, and always reach for more advancement.
   
REMEMBER, VERY LITTLE IS NEEDED TO MAKE A GREAT LIFE.
********************
GET INSPIRED! 
Positive and inspiring quotes are like beams of sunshine on a cloudy day. They inject optimism into our thoughts, brighten our mood,  and help us focus on the good in life. They remind us that even in the face of adversity, we can see the silver lining and embrace a positive attitude.
 
In a world filled with challenges and indecisiveness, the power of inspirational quotes cannot be exaggerated. These pearls of wisdom uniquely uplift our spirits, can spark positive change, and fuel our motivation often when we need it most.
 
1. "The ability of writers to imagine what is not the self, to familiarize the strange and mystify the familiar, is the test of their power." – Toni Morrison
 
2. "Fill your paper with the breathings of your heart." – William Wordsworth


3. "The writer is an explorer. Every step is an advance into a new land." – Ralph Waldo Emerson
 
4. "I write entirely to find out what I'm thinking, what I'm looking at, what I see, and what it means. What I want and what I fear." – Joan Didion

5. "They who dream by day are cognizant of many things which escape those who dream by night." – Edgar Allan Poe
 
6. "The art of writing is the art of discovering what you believe." – Gustav Flaubert
 
7. "I know nothing in the world with as much power as a word. Sometimes I write one, and look at it, until it shines." – Emily Dickinson
 
8. "That's what you're looking for as a writer when working. You're looking for your own freedom." – Philip Roth
 
9. "Imagination is the beginning of creation. You imagine what you desire, you will what you imagine, and at last you create what you will." – George Bernard Shaw
 
10. "Creativity is a combination of discipline and childlike spirit." – Robert Greene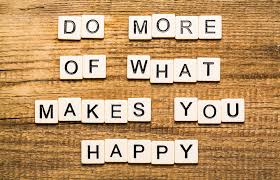 11. "Writing is the painting of the voice." – Voltaire
 
12. "It's the possibility of having a dream come true that makes life interesting." – Paulo Coelho
 
13. "I have fallen in love with the imagination. And if you fall in love with the imagination, you understand it is a free spirit. It will go anywhere, and it can do anything." – Alice Walker
 
14. "Any writer worth his salt writes to please himself… it's a self-exploratory operation that is endless." – Harper Lee
 
15. "If you have built castles in the air, your work need not be lost; that is where they should be. Now put foundations under them." – Henry David Thoreau
 
16. "Significant moments in everyone's day can make literature. That's what you ought to write about." – Raymond Carver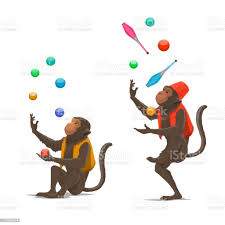 17. "Keep asking questions because people will always want to know the answer. Open with a question and don't answer it until the end." – Lee Child
 
18. "But when people say, did you always want to be a writer? I have to say no! I always was a writer." – Ursula K. Le Guin
 
19. "You can't use up creativity. The more you use, the more you have." – Maya Angelou
"If I waited for perfection, I would never write a word." – Margaret Atwood
COMPOSE A NOBLE BOOK AND WRITE A BEST-SELLER.
YOU ARE AMAZING—PLAY YOUR PART!
********************
MY DAILY JOTTINGS >>
Each week goes by so quickly, don't you think?
Time is going faster all the time, it seems.
Do you keep track of what you do each day?
Do this for a few weeks, and you will see your time differently.
 
9/23-24–Beth was again sick, going through a lot.
 
9/25–HAPPY BIRTHDAY TO MY WONDERFUL WIFE, BETHIE!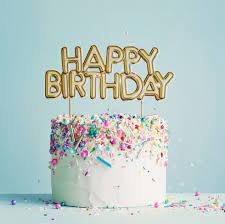 9/26–Saw a doctor today for a general physical examination. There's nothing to write about here; things look good. But I was weighed there, and I am currently 187, the heaviest I have ever been. I like to be 161 pounds in weight. Now, I need to stop eating and work out more. Do you want to join me?
 
You have to remember not eating does not hurt. I will start soon stopping my eating. I've gone through two weeks of not eating, only drinking green tea. I got through it all right. Have you ever tried dieting in this way?
 
9/27–Back to work on rabbit hutches. I had built a large hutch and divided it into two spaces. So, we have two happy rabbits. Animals are all around the area. Beth has been finding toads in the backyard, which are pretty interesting.
   
9/28–Worked on my table designs. They are turning out excellent, and I will sell them at a local farmers market. I will let you know how it goes. They might sell for a good amount of money.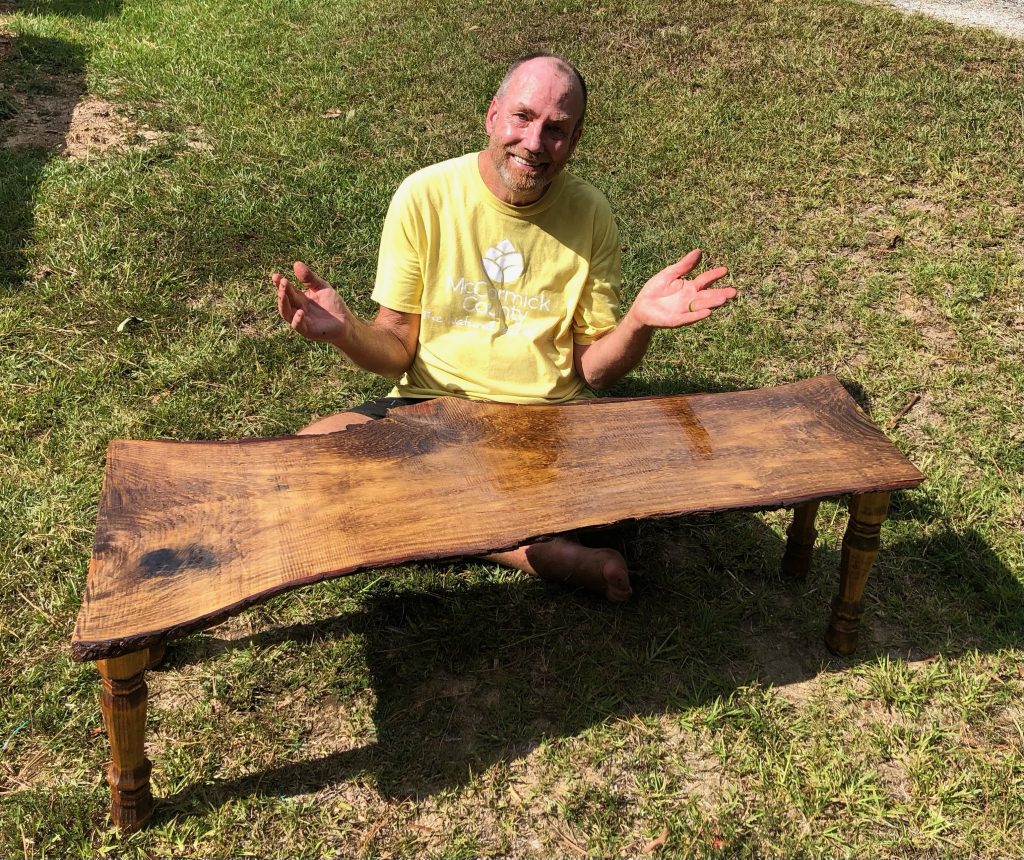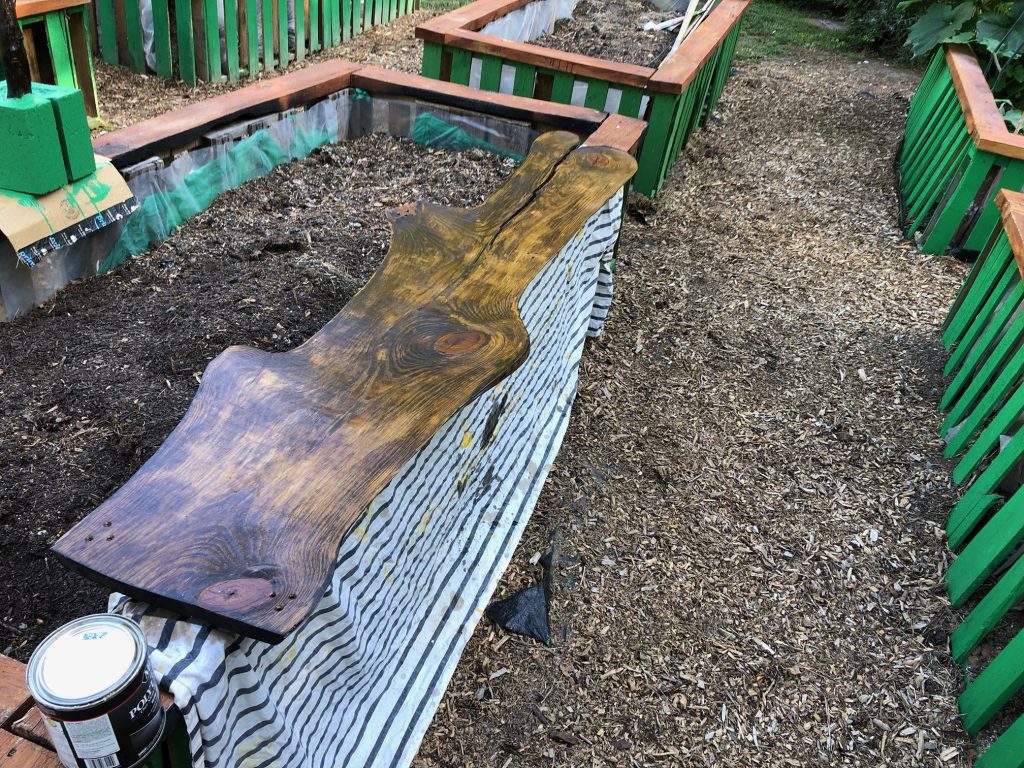 And the garden always needs work. I replanted lettuce, carrots, broccoli, and tomatoes. I will let you know what comes up.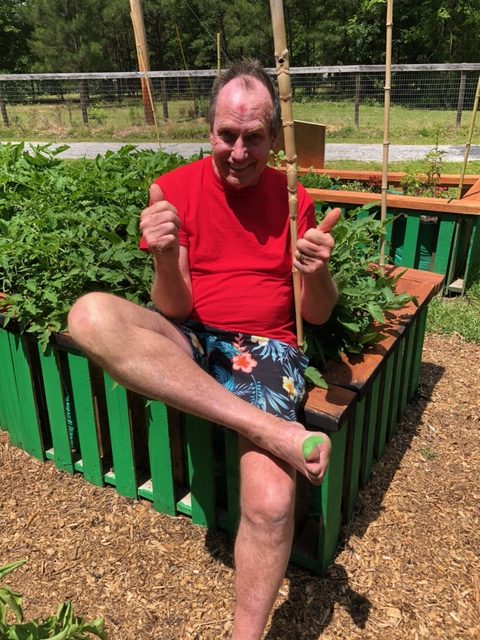 9/29–My skill level is far below what it once was.
I did some juggling today.
The passion is not there anymore.
Here is a shot of me in the old days.
IS IT TIME TO "MAKE" THINGS HAPPEN AND LIVE A FULLER LIFE? 
******************
YOUR CHALLENGE FOR THE WEEK >>
Start writing your book this week.
Let me know how it goes.  
DO SOMETHING NEW DAILY,
THEN, KEEP DOING IT FOR THE REST OF  YOUR LIFE.  
*******************
NEXT BLOG >>
Temperatures dropping with Winter on the way.
I will let you know the progress. 
AND WHAT ARE YOU PLANNING FOR YOUR UPCOMING WEEK?
*******************