Move Your Life to a Higher Level
Whether it's through his books, his speaking, his workshops or just meeting you in person, Kit will show you how to reach your full potential, moving you up to the next higher level in your business or your personal life.
Run down by two different trucks, suffering a month in jail on a false charge and then traveling the world inspiring people, Kit has learned lessons to pass on to you to help you to keep moving forward.
Businesses, schools, corporations and other social groups can learn techniques from Kit to improve incomes and enhance their style of living — you will, too. In his writing and speaking worldwide, Kit's aim is to inspire and entertain as he helps you move to a better future. Now it's your turn. Explore the riches of this website to learn more.
Advance Your Life with Books By Kit!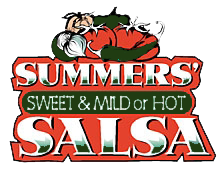 Along with books, speaking and juggling, Kit has developed a fresh and tasty salsa that many people love, from New York to San Diego to Australia. To learn more, visit

Summers' Salsa!