BLOG 77—Back to my hometown (San Diego)
The Wanderings of Kit
(Do you wander or just wonder?)
With my words, I hope to throw some oblique light upon your soul.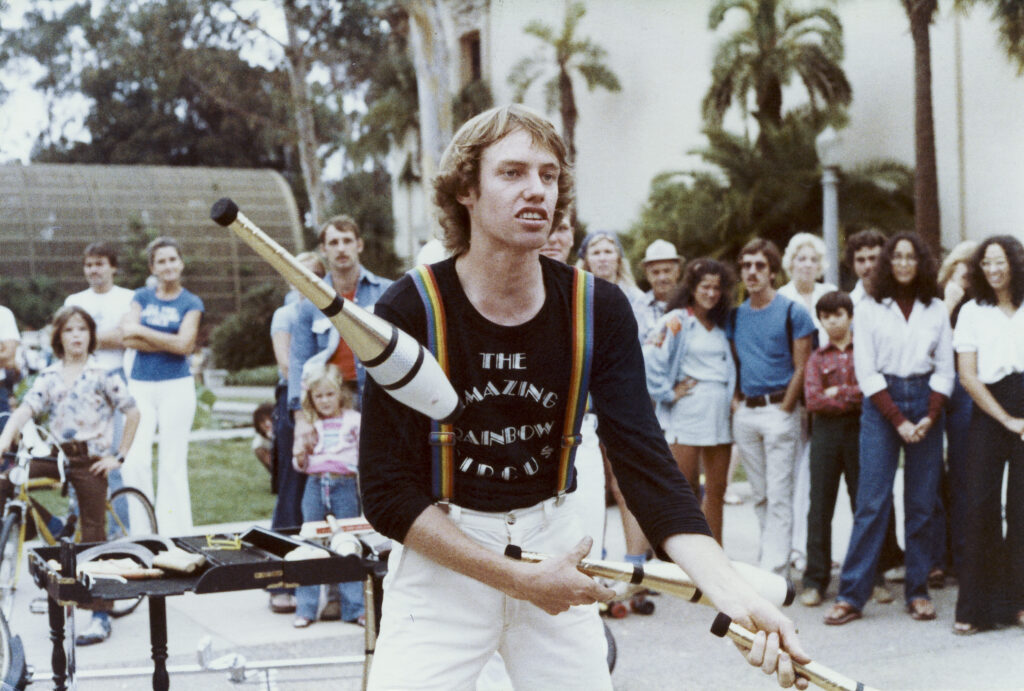 By writing this blog I want to inspire you and show you that > >
YES—YOU CAN > >
***Change your life at any time to make it more magnificent!
***Live with little money and still have an excellent life.
***Be able to live life getting very little sleep.
***Live ANYWHERE in the world and still make your life a fantastic event!
***See experiences that will add to and make your life better.
***I want to inspire you as to the wonders of the earth.
***Perhaps this is my new "gig", traveling the world doing the same?
And, I'm not just, "Kitting Around".
Create the life YOU want to live, NOW,
then make your life better and better!
********************************
********************************
Remember, to read past blog posts, go to kitsummers.com/blog/
*** If you are reading this through Facebook, check out my blog on my website.
*** If you are not my Facebook friend, yet, please befriend me.
*** The freedom I am experiencing in my travels is a marvelous thing.
*** Going where I want, when I want, and seeing wonderful places and people.
*** I will have places to show you and tales to tell.
*** I will have secrets to unfold and good news!

I WANT TO TAKE YOU AWAY WITH ME
ON WONDERFUL ADVENTURES!

*****************************
*****************************
INTRO TO THIS WEEK >>
Every week when I put out this blog it is, to me, like writing a book (I've written 15 books, so far.) I want to inspire you and motivate you to reach a higher level in your life; I hope I am helping with that.
I've discovered that the key to great writing if outstanding editing. Before you send anything, look over your words, many times, carefully, and make sure everything makes sense and things are in the right order.
While in Boulder, Colorado, I went to see a dentist who cleaned and took xrays. He discovered a number of things I needed done, at a cost of around $6,000. Right away I thought of Dr. Bartell in Tijuana, who did work on my teeth before. At $1,900, a much better price.
If you have dental work to be performed, I highly refer Dr. Bartell to enter your mouth. You can come to and park at a safe place in San Diego, take the trolley (a few bucks) down to the border. When you get across the border you can walk or take a $5 taxi right to Dr. Bartell on Revolusion, then do the same to return to your car. AND THEY HAVE A FREE SHUTTLE SERVICE FROM THE BORDER TO THE DENTIST! Call to learn. 
Av. Revolución 1129, Zona Centro, 22000 Tijuana, B.C., Mexico
619-655-0273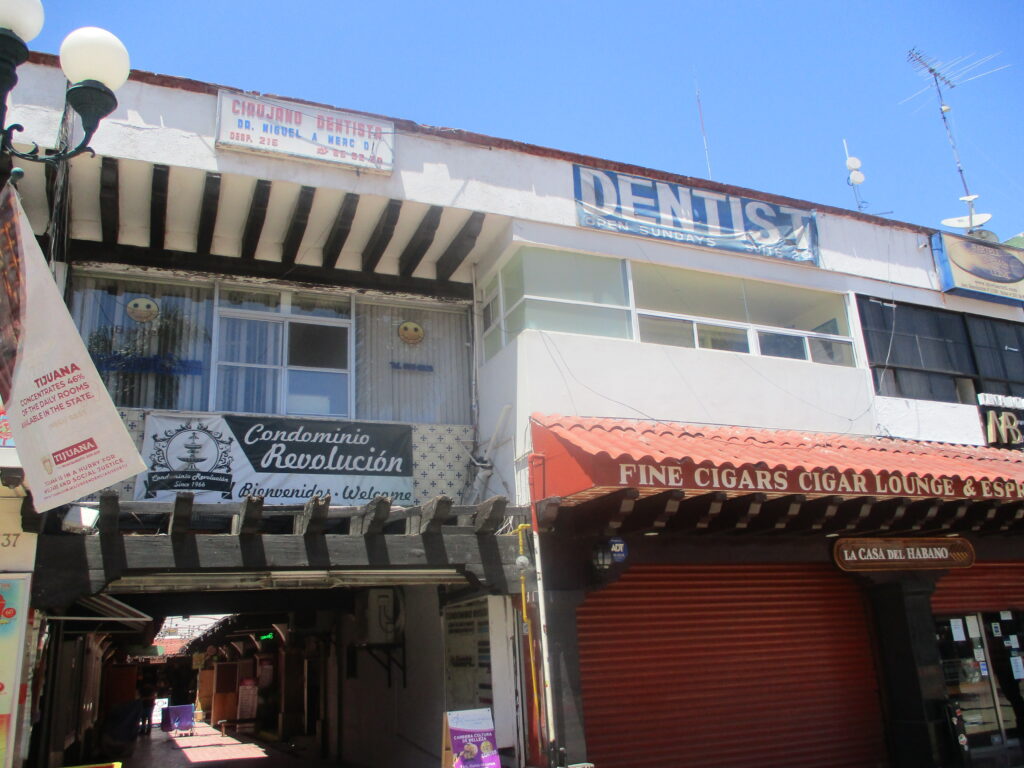 Tijuana is always interesting to walk though and hear the voices. So close, yet a foreign country. Real Mexican food, always quite tasty.
*****************************
WORDS TO INSPIRE YOU! >>
Inspirational quotes and motivational sayings have an amazing ability to change the way we feel about life and can change our thinking. This is why I find them so fascinating and important on our paths to happiness.
So what's the secret of great quotes?
You see, the way you think and feel about yourself, including your beliefs and expectations about what is possible for you, determines everything that happens in your life. It all derives from your quality of thinking.
When you change the quality of your thinking, you change the quality of your life—sometimes instantly! Just as positive words can make someone smile, and/or, a well-timed humorous quote can make someone laugh, our thoughts react to the world in real-time.
You have complete control over only one thing in the universe — your thinking –
and that's where motivational quotes come in! And, always, self-talk is so important—THINK RIGHT!
I hope the words I pick do help you.
These words are from my book series, "Beyond Your Potential"
=============
Be inspired by these words >>
Helping me get back from my 37-day coma, I found it interesting to learn again how to walk, how to communicate with people, how to simply sit up. These are things that most everyone normally take for granted.
When was the last time you thought about >>

How you balance yourself when you walk?

How you form words when you speak?

Or what muscles you use when you juggle?

Oh, you don't juggle, excuse me.
What I'm saying is, don't take the things in life for granted, see all that you have and all that you can do, we have to feel all that life has to offer. There are so many joys in life to look for—no matter what might have happened to yo—if you look for them. Open your eyes to all the ways that you can overcome your obstacles. It made it less depressing for me if I made it interesting to relearn.
Since the age of 15 juggling was a main focus of my life. My overall knowledge of things in life was good, and I didn't have a college degree.
I have described my comeback from the accident in terms of the specialization in juggling. After the accident I highlight the progress, perhaps giving the impression that my juggling magically came back easily, but, that's not the case.
My mind was set on getting back to where I was with my life. That is part of what determines the quality of a persons juggling and life. I finally came to the conclusion that my juggling-life was different than it was before. The thrill I felt at my first juggling before the accident would not be obtained again.
At first I felt that I was lost without my comeback performance and this was attained only after weeks of work, much on my juggling ability. Hours of practice a day, and with the support of many friends.
Through it all, I not only regained some of my former ability to juggle; my belief in the importance of setting goals was reaffirmed. And I shall dwell on this latter point not simply because of its personal significance to me, but also because I feel that it is the key to learning the art of juggling. For me, you see, setting goals was the key to relearning that art.
Without setting goals for themselves, people stumble through life, not knowing where they are going, so in the end, they never get anywhere. You can't be aimless about it. Set a path, then stick to the success you find.
A Marine General once told my lawyer and friend, Tom Vesper, that, "Whereas the ordinary man gets involved in an action, the hero acts such as to change the course of action. You change the course of action by setting goals and systematically going about achieving them."
Even as I awoke from my coma, paralyzed, helpless as a baby, I knew I had to get started back to my former success in life. It was the overpowering reality of this conviction that enabled me to move, to learn again to speak, and to reassert myself as a complete human being.
Don't think that I never got terribly depressed and down. In this book I have expressed many motivational ideas that I used to get back to life again after the accident. I tried to stay very positive in my writing. But, I have to admit, there were times when I felt like giving up and stop trying to get back to where I was in life.
It is usually the teacher who learns the most in life. This is because of the confidence of the teacher. So, the writing of this book helped to motivate myself to stay positive and keep trying hard—to help you. What might help you to get through any difficulty is to find something that can help you, like writing this book helped me.
One interesting thing, when I was first learning to walk again I would swing my arms in the wrong directions. In other words, I would swing the arm forward on the same side that was taking a step. I knew that I had to swing my arms, I had just forgotten that you swing your arm with the opposite leg to help balance yourself. There are so many things that a lot of people take for granted.
Life poses an endless series of problems and life changes. Without these difficulties life would be very boring. We need problems to know when we are doing good. What makes many problems difficult is the process of facing them straight on.
Problems are what distinguishes the difference between success and failure. Really, the only way that we grow in life is going through problems. Many people know this, yet they don't take the time to go through the problems.
These people find many ways around the problem so that they don't have to face it. They might blame someone else and say "It's his fault" or "It's her fault". We have to take the problem on and solve it for everyone, no matter who's "fault" it is.
No problem can be solved until someone faces the responsibility for solving it. Facing problems is painful, and problems don't go away. We have to work through our problems or they remain forever. Getting through these barriers is what will make us grow as a person.
*****************************
MY DAILY JOTTINGS >>
7/11—From Boulder to San Diego is about 1000 miles. I had three days to complete this distance. On Friday I drove about 200 miles, I had left late. Such a nice drive and route 70 from Boulder going west.
If you've made this drive, you wouldn't miss the turnoff for Zzyyxx Road. A unique name, pronounced 'Zizicks'.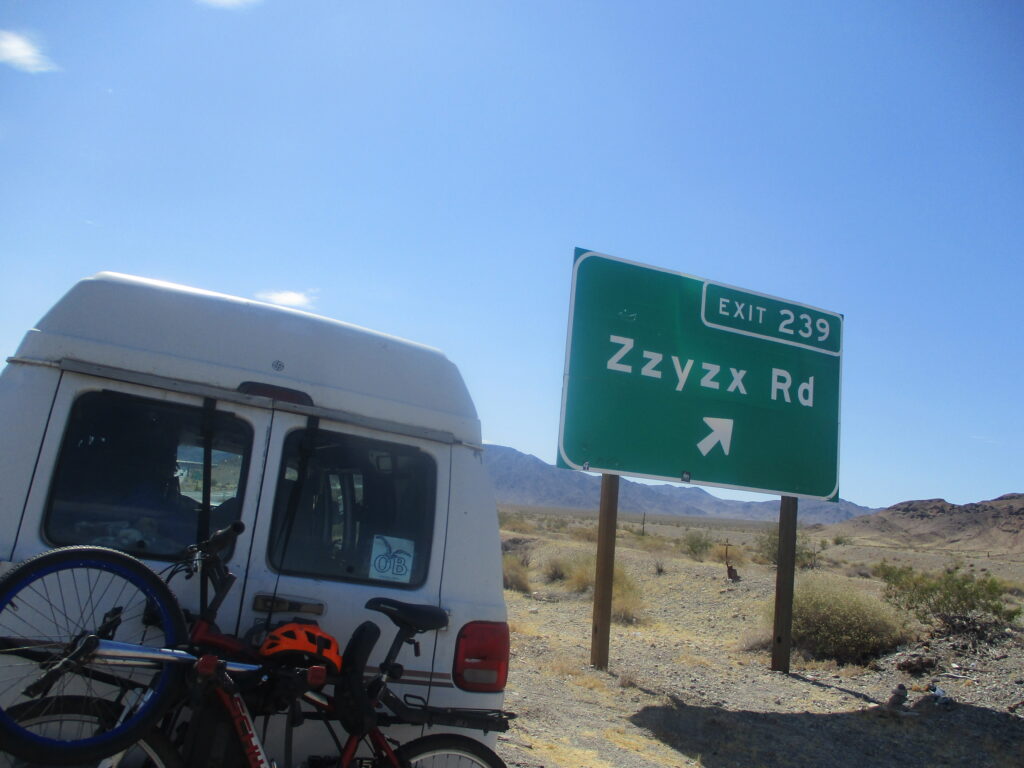 Arriving in the San Diego area in the evening, I drove by where I used to live on Via Las Cumbres Street. The road to the apartments is like going through the wilderness. This is Tecolote Canyon, a protected area; very nice. I knew I'd find some darkness on this road and it will be totally quiet so that was my sleep place for last night.
7/12—But, at 4am, I awoke to noises from the car parked near me. Seems that this group was out partying, and decided to bring the party with them were they parked on this quiet street. First, they played their loud music, then used their loud voices, not even knowing I was parked next to them. I usually awake early anyway, so, was not bothered too much.
When the sun was out, I walked into the apartment complex to get some pictures. A neighbor, Renee, called my name and we chatted for a while. She's the only one from the old days who still lives there.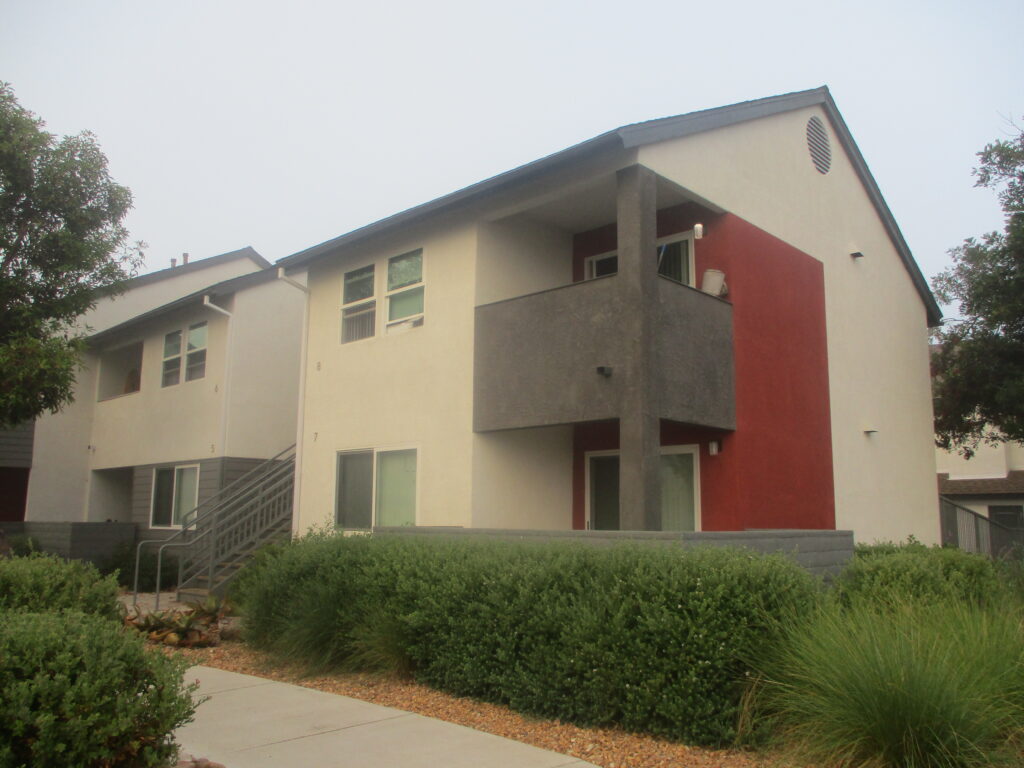 This is where I lived for many years.
Because I went through my accident and 37-day coma, of course, I was low-income. After these low-income apartments were built, I applied and was offered an apartment there. Brand new and right on the canyon, I couldn't have asked for better.
I went and looked and it was initially one of the upstairs apartments. I didn't want to walk the steps, so, I told them about my juggling and if I juggled and it would be noisy downstairs. So, they gave me a different apartment in a nicer location, I'm glad I argued the point.
I took some photos, you have to let me know what you think. It was like living in a wilderness area. Tecolote Canyon, which is all around the area, is protected. So, wilderness right at your front—I loved it, as you would know.
After going to see the apartment this morning, I drove down to Ocean Beach, the area where I grew up. A graduate from OB Elementary, Collier Junior High, and Point Loma High School, I knew and liked the area, a lot.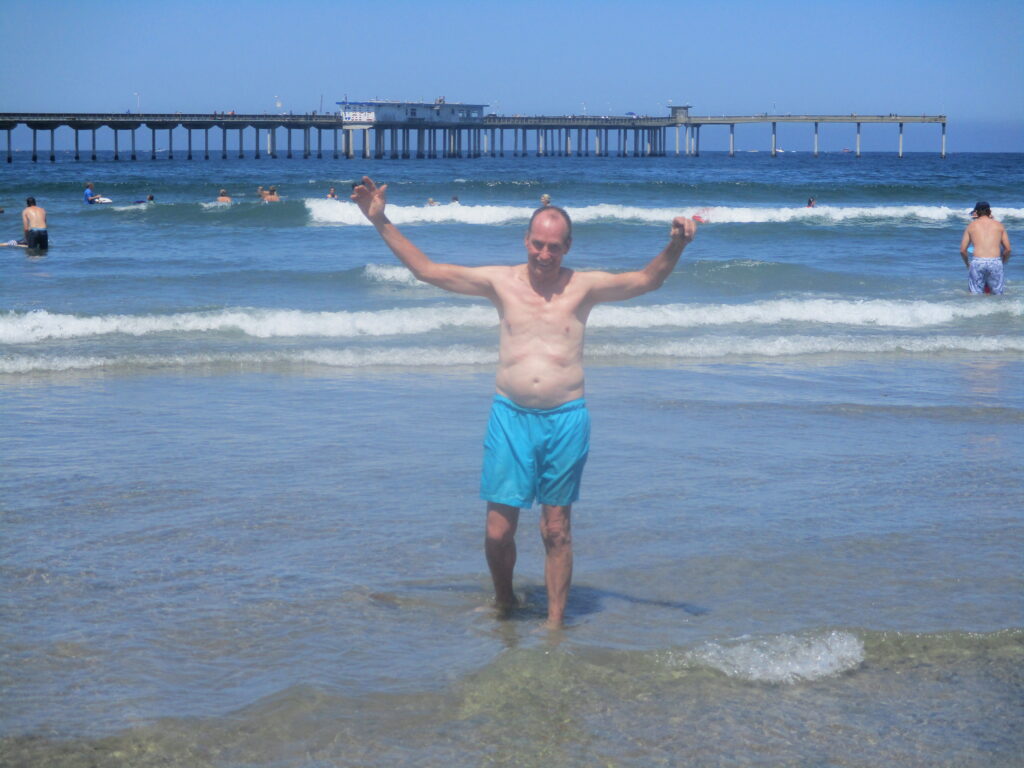 In high school, I went to this beach hundreds of times. 
Much has changed all around the region. I went to Robb Field, where I am now. This is a large park, quite nice. Working on things on the van, and typing this into my phone using only my voice. I like this voice typing, although, my fingers can fly on the keyboard. I expect I'll be here all morning, but you learn from my post later.
I cooked up water for tea, usually 2 cups a day for me. And, I have a huge travel tea mug. Such as 1 mug of tea for me is like 3 normal cup sizes. So, as you would see, I am drinking plenty of fluid for my body.
I've driven to Ocean Beach, where I grew up, boy, much has changed in the area.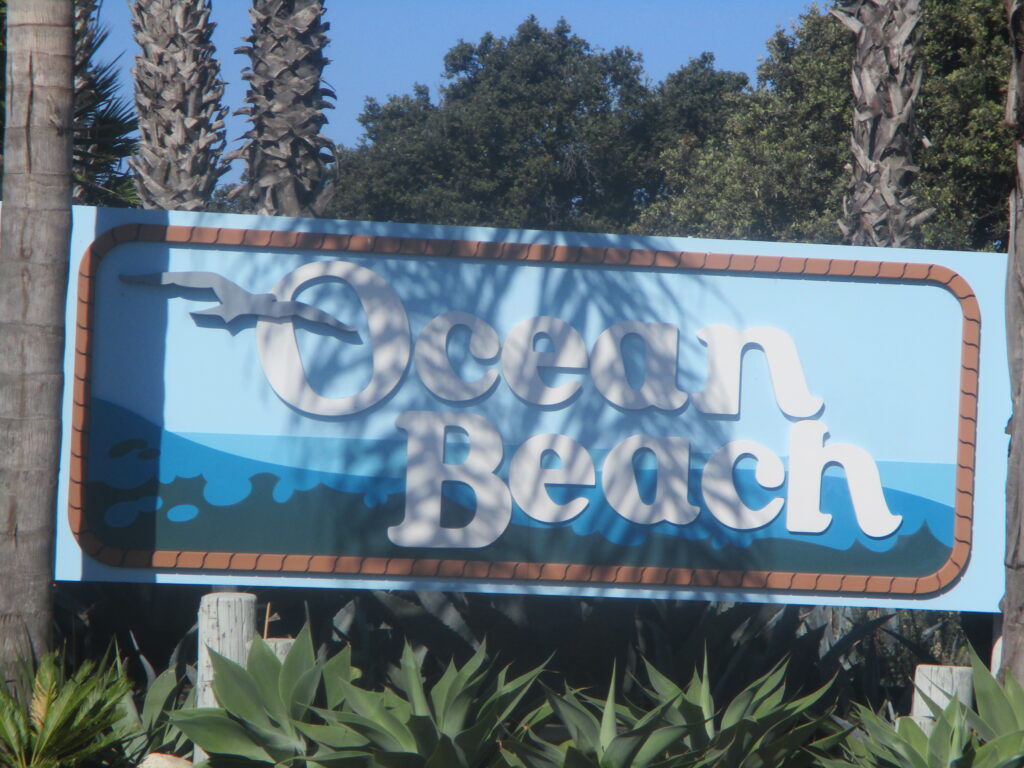 Have not showered in a couple of days, then I remembered about the showers at the beach. So, of course, I'll be going in the ocean, too. I'll let you know how it was a little later.
I must say at this point, how much I love this life I am living. Traveling where want and when I want is remarkable. If you can find a way to do such, it will add so much your life. In fact, I have the passenger seat open, care to join me?
The swim in the ocean was fantastical, brought back such great memories.
As you know, we only have this one life to live. That is why I'm going to Mexico to get my teeth fixed. My teeth do not hurt, but there are some problems going on. Well, while I am on this Earth, might as well have a great set of choppers.
It turns out, over time, some old crowns I had developed cavities under them, so the four need to be replaced. Also, two of my teeth needed route-canals performed, so that was done, too. So, four new crowns—I guess I really am the King!
Went to the beach today that I went to as a teenager, and, a good thing I qualified for disabled parking, I've secured the last spot in the lot. I plan to spend the day in the ocean, riding my bike around the area, even perhaps, ride my unicycle around.
As far as the disabled parking, I don't overuse it. When there are some spots available I might park there.
As a youth I used to cycle (bicycle and unicycle) all over OB, many people around here still know me from those days.
A bright sunny day with this clear sky, I'll take photos you can see for yourself. I wish you were with me, bye for now. This is a spectacular day, I must say.
There are so many pretty and in-shape girls in the area; I like the views. In fact, I was sitting in my van with the side doors open, a pretty girl stopped by and just wanted to introduce herself to me, quite nice.
Yes, Shasta, a pretty one is she. I've noticed that people on the west coast seem to be friendlier and smile and often want to meet you. Yes, I have been lonely. The friendliest people I've met are in New Zealand—always a smile and a greeting.
I just ate my lunch, a big salad I got for free from a food bank. As I have written before, the food at food banks is in great shape. It just went beyond the use-by date.
Normally, when you buy food at the store you might put it in your refrigerator for a week or two. So, your salad you bought at the store is in the same shape, or worse, as the food you can get for free at a food bank. So, I am eating healthy and eating well.
I have to sign off now.
Whoever goes into the ocean first wins!
In this bright sunny day, in this fabulous ocean, care to join me?
7/13—Monday today. Spent the day in Mexico with Dr. Bartell. They did much work on my teeth. Right before they started I went to a restaurant next-door and ate two street tacos, quite tasty, I must say, at a great price. Yes, this is like being in a foreign country.
Returning north, here I am staying parked on a street in National City, south of SD. I have known him from many years ago, Joe Hoffman was in rehab when I was back in 1982 at Sharp Hospital in San Diego.
Being twice as long in a coma, his brain injury and recovery were much more intense. He still has much trouble walking and talking. His mom, Eva, has to be with+ him 24/7. At this point, he still cannot walk well on his own, and his speech is quite hard to understand.
Joe's mom dedicates her life to taking care of her son. A lovely woman, a couple of years ago her husband died, so she is all alone to take care of Joe. A very hard life was forced upon her.
7/14—A theft last night, right where I was sleeping. He was very quiet and very fast as he removed my bike from the rack on the back of the van. When I finally heard him, after cutting the lock on my bike with bolt cutters, I saw him out the window riding my bike into the night.
Eva says that they have been over here a number of times stealing stuff. I'm sure he really doesn't "need" my bike, just likes to steal. I got angry for about an hour, then, after I figured out that there was nothing I could do, I just said to myself, "Let it go."
I have done that before, too, and might be a good habit for you to develop. When something bad happens that you can do nothing to change and make things better, just say to yourself, "Just let it go." Then, go on with things with a smile on your face as you get back to life.
The key is to start looking for solutions as soon as the change occurs. I thought, maybe you have a bike, or know someone who has a bike, that is not being used that I could have? Or for a low price? Also, when I come to pick the bike up, we can meet and hug?
If you can make this a new habit of saying, "Let it go", it will add much to your life.
This day, too, was spent in Tijuana with Dr. Bartell. Most of the day I was in the chair, with a taco break in there somewhere.
7/15—This day was spent doing various tasks in the area. I even stopped at a park (or, parked at a park) and I did some juggling.
7/16—Most of my day was spent, for you, off line working on this blog.
7/17—More editorial work this morning on this blog, hope you like the read.
***************************
MY CHALLENGE FOR YOU THIS WEEK >>
Starting this week, when bad things happen that you have no control of, start getting in the habit of saying to yourself, "Let it go". Do this, with a smile, get on with your life in a joyful mood. With this limited time we have on earth, why spend it in a distressed way?
**************************
NEXT BLOG>>
I will let you know how the last visit, Saturday, with Dr. Bartell went, and how my new choppers are.
Where to next for Kit?
I have no idea, but later I will let you know.
Any suggestions?
May I come to visit you?
=====================