The Wanderings of Kit (Do you wander or just wonder?)
By writing this blog I want to inspire you and show you that–
YES—YOU CAN > >
Change your life at any time to make it more magnificent!

Live with little money and still have an excellent life.

Be able to live life getting very little sleep.

Live ANYWHERE in the world and still make your life a fantastic event!

See experiences that will add to and make your life better.

I want to inspire you as to the wonders of the earth.

Perhaps this is my new "gig", traveling the world doing the same?

And, I'm not just, "Kitting Around".
Design the life YOU want to live, NOW, then live that life.
*********************************************
***Remember, to read past blog posts, go to https://kitsummers.com/blog/
***If you are reading this through Facebook, my better blog in on my website.
*** If you are not my Facebook friend, yet, please befriend me.
***The freedom I am experiencing in my travels is a marvelous thing.
***Going where I want, when I want and seeing wonderful places and people.
***I will have places to show you and tales to tell.
***I will have secrets to unfold and good news!
I'm glad to take you on my journeys with me!
********************************************* *********************************************
This last week I have spent with sister Sandy and her husband Tom. Sandy and I have the same father but grew up in different places. As a child, I spent time with Sandy, who is 13 years older than me.
==================
Words to inspire you >>
"Happiness is an attitude. We either make ourselves miserable, or happy and strong. The amount of work is the same."
— Carlos Castaneda
"When one door of happiness closes, another opens, but often we look so long at the closed door that we do not see the one that has been opened for us."
— Helen Keller
"You have brains in your head. You have feet in your shoes. You can steer yourself, any direction you choose."
— Dr. Seuss
"Your work is going to fill a large part of your life, and the only way to be truly satisfied is to do what you believe is great work. And the only way to do great work is to love what you do."
— Steve Jobs
"Instead of wondering when your next vacation is, you ought to set up a life you don't need to escape from."
— Seth Godin
"The problem with the rat race is that even if you win, you're still a rat."
— Lily Tomlin
"A man should never neglect his family for business."
— Walt Disney
"Don't say you don't have enough time. You have exactly the same number of hours per day that were given to Helen Keller, Pasteur, Michelangelo, Mother Teresa, Leonardo da Vinci, Thomas Jefferson, and Albert Einstein."
— H. Jackson Brown Jr.
"Someone once told me that 'time' is a predator that stalks us all our lives. But I rather believe that time is a companion who goes with us on the journey and reminds us to cherish every moment because it will never come again."
— Jean-Luc Picard
"It is not the strongest of the species that survive, nor the most intelligent, but the one most responsive to change."
— Charles Darwin
"Opportunity is missed by most people because it is dressed in overalls and looks like work."
— Thomas Edison
"You miss 100 percent of the shots you don't take."
— Wayne Gretzky
"Do or do not. There is no try."
— Yoda
"Those who say it can not be done, should not interrupt those doing it."
— Chinese Proverb
===============
My daily jottings >>
Stayed with my sister, Sandy, for the week, so, no parks to write about.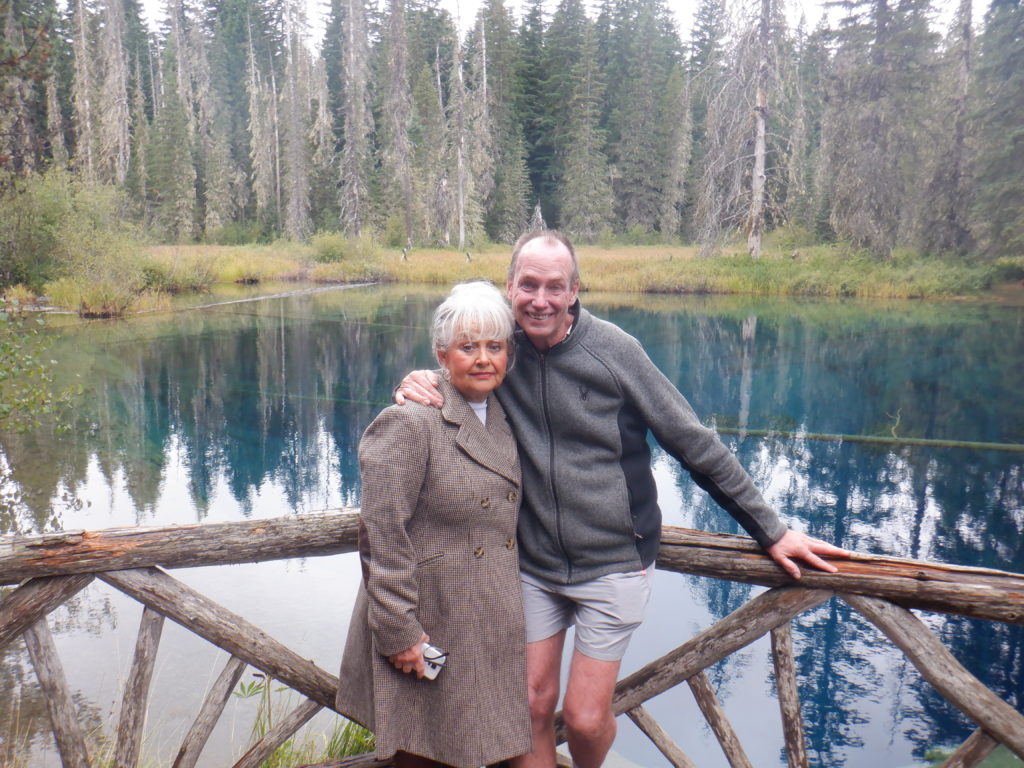 So, no parks or wilderness areas to write about this week.
It's getting cold up here in the north of the US.
Soon I will be heading south for the warmth.
==============
My challenge for you this coming week >>
Contact someone you do not like and befriend them. They are not that bad, after all.
================
Next Blog >>
Hoping to get back to the wilderness by next week.