(Do you wander or just wonder?)
Please let me know what you think of this read.
Make this a fantastic week for yourself.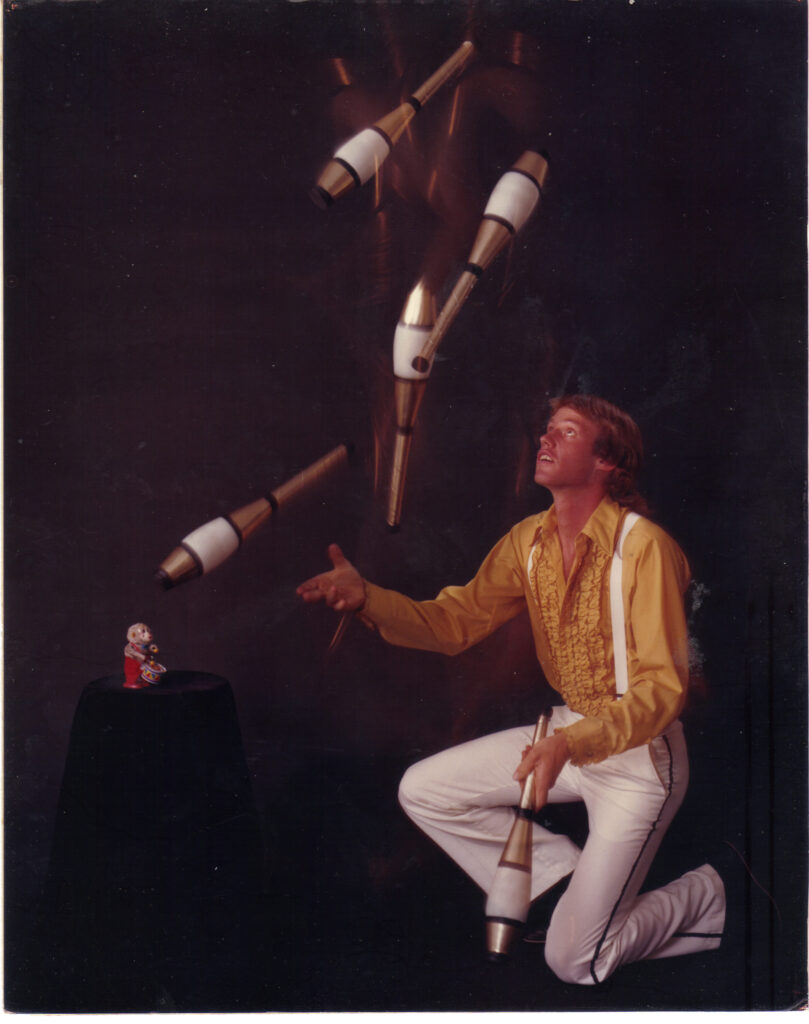 With my words, I hope to throw some oblique light upon your life.
By writing this blog I want to inspire you to see life in a different and/or better way and find joy how you can.
Remember, to read past blog posts, go to kitsummers.com/blog/
*** If you are reading this through Facebook, check out my blog on my website.
*** Have you seen – kitsummers.com ?
*** If you are not my Facebook friend, yet, please befriend me.
*** The freedom I am experiencing in my travels is a marvelous thing!
*** Going where I want, when I want, and seeing wonderful places and people.
*** I will have places to show you and tales to tell.
*** I will have secrets to unfold and good news!
I WANT TO TAKE YOU AWAY WITH
ME ON WONDERFUL ADVENTURES!
************************************************
INTRO TO THIS WEEK >>
Are you hungry? I seldom get hungry. Last year, as I wrote in the past, I went an entire week eating nothing, only drinking green tea. By doing that I have no fear of being unable to eat for a time. It was good for my mind to go through that, you might try it.
Still do not have my own computer, should be repaired soon. Using a computer I bought (and will return when mine is back) and this computer does not have a place to put in my photo card, so enjoy some more photos from past travels.
That brings up sleep, something I get little of. Come to think of it, I sleep in a different location every night. Only twice I've awoken and forgotten details of the area where I was. That's out of hundreds of times. Seems that my mind is functioning well?
Hannah is doing the same as me in her van in the same state. See is alone, like me, I would love to team up, but she does like her independence, as I do, this might be a problem. You will see some of what I see in my travels >>
https://www.youtube.com/watch?v=zvJy8ZJjQck
I itch to get back on the road, but where to go?
Much of the country is just sooo cold.
====================
WORDS TO INSPIRE YOU! >>
Inspirational quotes and motivational sayings have an amazing ability to change the way we feel about life and can change our thinking.
This is why I find them so interesting, challenging, and important on the path to joy and happiness and finding ways to inspire yourself.
Inspiration >> The process of being mentally stimulated to do a certain thing.
I hope to inspire you with my words.
Words have power!
You see, the way you think and feel about yourself, including your beliefs and expectations about what is possible for you, determine everything that happens in your life. It all derives from your quality of thinking.
When you change the quality of your thinking,
you change the quality of your life,
sometimes instantly!
Just as positive words can make someone smile, and/or, a well-timed humorous quote can make someone laugh, our own thoughts react to the world in real-time. You have this control.
You have complete control over only one thing in the universe — your thinking — and that's where motivational quotes come in!
To be successful, you have to use each day as an opportunity for improvement, to be better, to get a little bit closer to your goals. It might sound like a lot of work—and with your busy schedule, next to impossible.
But the best part is, the more you accomplish, the more you'll want to do, the higher you'll want to reach. So as long as you have the hunger for success, you will always have the power within you to achieve it.
Self-talk is so important—THINK RIGHT!
Motivational words, yes, they're just words.
But they're positive words; they will keep you on track.
I hope the words I pick do help you.
*************************
BE INSPIRED BY THESE WORDS>>
From my book series,
"Beyond Your Potential"
Dropping
After my big change and 37-day coma, I had a choice – to work hard and get back to my juggling, or, take a different path in my life – this provided my challenge. I wanted to work toward the top level of juggling that I had before the accident, and, because I had the knowledge, I thought I would easily get right back. In learning to juggle again I dropped, got frustrated, dropped, got sad, dropped, got angry, then dropped again.
The Pain
In one practice session I was working on juggling 4 tennis rackets, something I used to do with no problem. I would throw them up, my hands were not fast enough, I would drop, but keep trying. I was so persistent in everything and wouldn't give up with anything that I did. I was getting frustrated because I wanted so much to be back to where I was in my juggling before the accident.
In this video, you will see me do my 4 tennis racket routine >>

Boom 
Then, as I was throwing the four rackets in the air, one came down and hit me on the head right in the place where the scare from my brain surgery is. This was a sensitive area and hurt very much. I not sure if it was the pain, or the reminder of the accident, facing the change or from the frustration – but I started to cry – much. The loss and frustration were so in my mind.
Moving On
Yet, I saw at that point that I didn't have to get back to where I was in my juggling. I had accomplished excellence in juggling before and I didn't have to prove to anyone, especially myself, that I could juggle again. I knew that I could positively affect the course of my life after I had the accident by going a different direction. I knew it was up to me.
Change for You?
It's never too late to affect your life. It may be the most important thing we ever do as we move forward through life. We change the way things are, and/or, things change us, we must get used to change. Of course, there are exceptions to almost every rule (except that rule?) You must go forward with finesse to a better future.
The Anger
So many frustrations. So many disappointments. So many difficulties. There were times when I didn't handle this life-change very well. At times, when by myself, tears flowed as I got angry at myself.
Onward ho!
I learned that we cannot go back, therefore we must press onward toward new experiences. Every challenging experience carries an opportunity to influence things into an even better situation than before the experience occurred.
Possibilities
Every personal loss brings our attention to resources we didn't know we had; we can do more then we think we can. The secret is to focus on the possibilities, not obsess about the problem and/or the change. This knowledge helped me on my way back from the abbess I saw myself in. I was in the rehab hospital for a time before I figured this out. But, of course, the frustrations and depressions continued on now and then, as they will for everyone.
Changing Thoughts
Yes, there were times as I was coming back to life again that I got frustrated and depressed. There were even times when I thought that it would have been better if I had gotten a spinal cord injury and had been paralyzed. I wouldn't have had the use of my legs, but I would have still been able to juggle; strange thoughts going through my head. At these times I learned to change my thought patterns from negative thoughts into ones that were positive. Many great innovations are made by people who could change their thought patterns and change problems into forward advancement.
Your Mind is it!
In learning to walk again I miss-stepped, and miss-stepped again. With juggling I dropped, and then dropped again. Each time I learned something new about what I was doing wrong. This same thing happens in our lives and relationships. Each setback is a learning experience, if we see it that way and keep our self away from depression.
Change Your Mind?
The more rejection and frustration you get, the closer you are to your goal. Yes, my goals had changed, from using my body with juggling to using my mind to help other people. My body might be kaput, but my mind, my mind is where it's at now. This was becoming clearer and clearer while getting rehab to improve.
Think Yourself Healthy
I never even knew about rehabilitation centers before the accident. And I never ever thought that I might end up in one, or in a hospital; I'm sure that you don't yourself. No one plans on being disabled, yet 1 out of 3 of us will get disabled. Just remember that your mind and thoughts have much to do with your healing and progress. If we think sickness—we are going to make ourselves ill. Forget about expectations that your health is not controlled by you, with your mind you have more control then you know.
Now, it's time to get out there and do
something incredible that you can rejoice in!
*************************
MY DAILY JOTTINGS >>
2/19—As you know, I want to visit all the national parks in the US. Off of Key West is Dry Tortugas National Park; containing Fort Jefferson. I care nothing about the Fort. The photos I have seen are quite nice of the waters around the Park, very clear water I see.
There is only one boat that makes the day-long trip. I found out that the boat is out for repairs today, no one will make the trip. Being an all day affair, I am told that the boat is sold out for weeks down the line.
Not aware of the cost, I was ready to spend upwards of sixty bucks for the ride. I discovered the cost is $190! To fly over in a plane add a hundred bucks to that price.
For what? Definitely not worth it for me. It would be nice to be there in person, but YouTube videos will take me (and you!) there, too.
I've returned to Mallory Square, which was only about a mile away. I can park in handicapped parking all day at no cost, so I will. I will bike out and walk out to see the sites. Right now it is 9:14, I've been reading and will some more. This place really doesn't get going until around when the sun is setting.
Read again for awhile. But, shouldn't that be "readed"? It's pronounced like "red", but spelled with read? It's not a color, it's looking at a group of letters. English is a strange language, indeed.
Temp gauge says it's a comfortable 97 degrees in the van right now, early afternoon.
At 4:27 the gauge is registering 102 degrees, but it doesn't feel that hot. Sorry if you are in ten degrees up north right now.
2/20—What a change overnight. A windy storm came through and the weather has changed, much. This morning the temp is only 75 (but, that might be warm for you?)
Last night I stayed at motel, well, I parked at in the back of the motel and slept in the van. I've found that motels are very quiet and no one bothers you (please don't let them know.)
I was getting itchy, time for a shower. I headed down to the beach to use the outdoor beach showers. But, of course, first I had to jump into the ocean. Both were quite warm and wonderful.
2/22/21—I like those numbers. Next year it will be 2/22/22.
Remember reading this at that time.
Where do you expect you will be?
What do you anticipate you will be doing?
Today, rain, most of the day. I discovered that they have free WiFi connection at Mallory Square that reaches me in the van, so I am here now.
The chickens like me—I feed them. I've found that their favorite if rice. It must be hard to only be able to eat one grain of rice at a time. Yet, I have never seen a fat chicken, have you?
2/23—Last night, I saw Tobin Renwick perform at Mallory Square once again, such a great act he does. He shows the love he has for performing, something I used to do in my show. The audience can't get enough of his show. Normally performing with a partner, he is performing alone right now in Key West.
Enjoy his show >>
https://www.youtube.com/watch?v=50cgJgahbeY
And, John Stork is in town! I last saw my friend John in Boulder performing on the mall there. Such a great act, take a look >>
Went for a bike ride again today. Key West is not the place to ride. As I wrote before, the streets are too narrow and there are too many vehicles. But, they do have bike paths that go all down the keys. I think I will do some riding when I go further toward the mainland.
Speaking of travels. I am still waiting for my replacement phone to arrive. I miss the adventure of being on the road. Being confined to Key West is nice for the weather, but I might be able to take some cold to be back traveling.
Last night I wanted to park and sleep somewhat near Mallory Square, I was already planning to go there the next day. Any parking near by they had paint saying, "Residential Parking Only". Hmm, if I were to park and sleep in one of those spacing I would be a resident, too? Well, I wasn't disturbed through the night.
2/24—At McDonald's again this morning on their wifi.
Awoken to a clear blue sky ski, should be a fantastic day!
My replacement phone arrived today, so it will be off to Miami with me to Best Buy to have them replace the screen.
2/25—Looks to be another superb day, weather-wise. Last night I simply pulled into an apartment complex and slept there. I made sure it was away from the main drag, Route 1, that goes down all through the keys; much noise from that road.
Around 10am I found a place to park that has grass and also bushes all around so no one could see. This is where I showered outside the van like I do and also cut/clipped my hair and beard. So now I am already for the dance, will it be with Bill and Denise?
Around lunchtime I went to visit Bill and Denise. Bill has been a pastor for some time. Upon retirement he how goes to Mallory Square to preach. I am looking forward to talking with him. I brought everything I need to make delicious tacos for us, lunch soon!
2/26—I arrived at Best Buy and they will need to keep my computer for sure four days. So, what's a boy to do for that time? first, I must get out of the city, back to the beach I think. You will find out, with time.
It was late, I decided to just stay parked I'm sleeping in the Best Buy parking lot. Traffic noise right now as much, but as usual, it will diminish as the night comes on.
I hear race car drivers, noisy vehicles that they race around. I'm sure these boys will eventually go to sleep, and so will I.
Hmm, I wonder who's birthday is on Sunday the 28th?
*************************
MY CHALLENGE FOR YOU THIS WEEK >>
Have you ever learned to juggle? If not, this is the week to learn.
There is a multitude of videos on YouTube to help you learn, search there.
If you can already juggle, work on three new tricks that you have never done and keep working on these as you add more tricks.
***********************
NEXT BLOG>>
To the north and the cold?
=============================