With my words, I hope to throw some oblique light upon your life.
I WANT TO INSPIRE YOU TO LIVE DIFFERENTLY OR BETTER!   
*** The joy I am experiencing in life is a marvelous thing!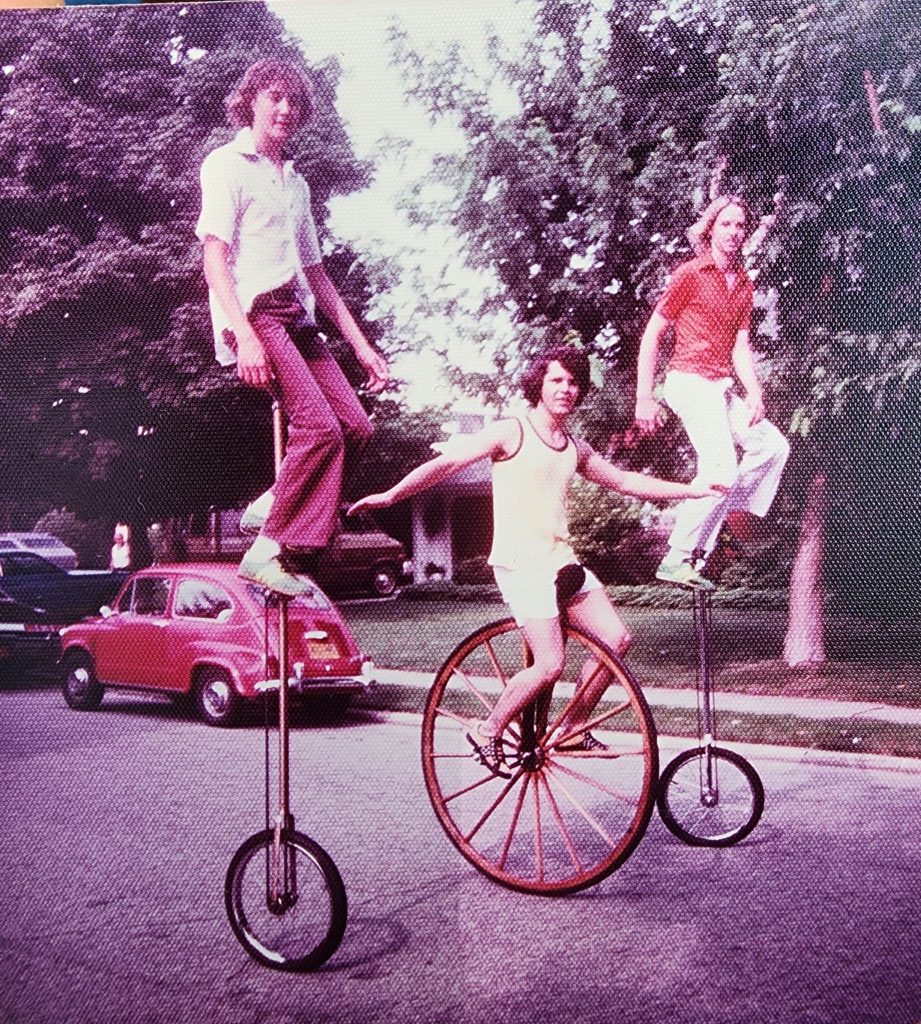 *** To read past blog posts, go to >> kitsummers.com/blog/
*** Hit by two trucks, one involving a 37-day coma, I remain happy.
*** If you are reading this through Facebook, check out my blog on my website.
*** Thanks, my wife, Beth, for editing and adding to each weekly blog.
*** I will have places to show you and tales to tell.
*** Secrets to unfold and good news!
BE TAKEN AWAY WITH ME
ON WONDERFUL ADVENTURES!
********************
TOPIC FOR THIS WEEK—Applause Points
 
As an entertainer, I loved the attention I got from the audience; this was/is a deep-seated joy in my heart. After my first accident, the audience was not there, of course. I had to find my own accolades.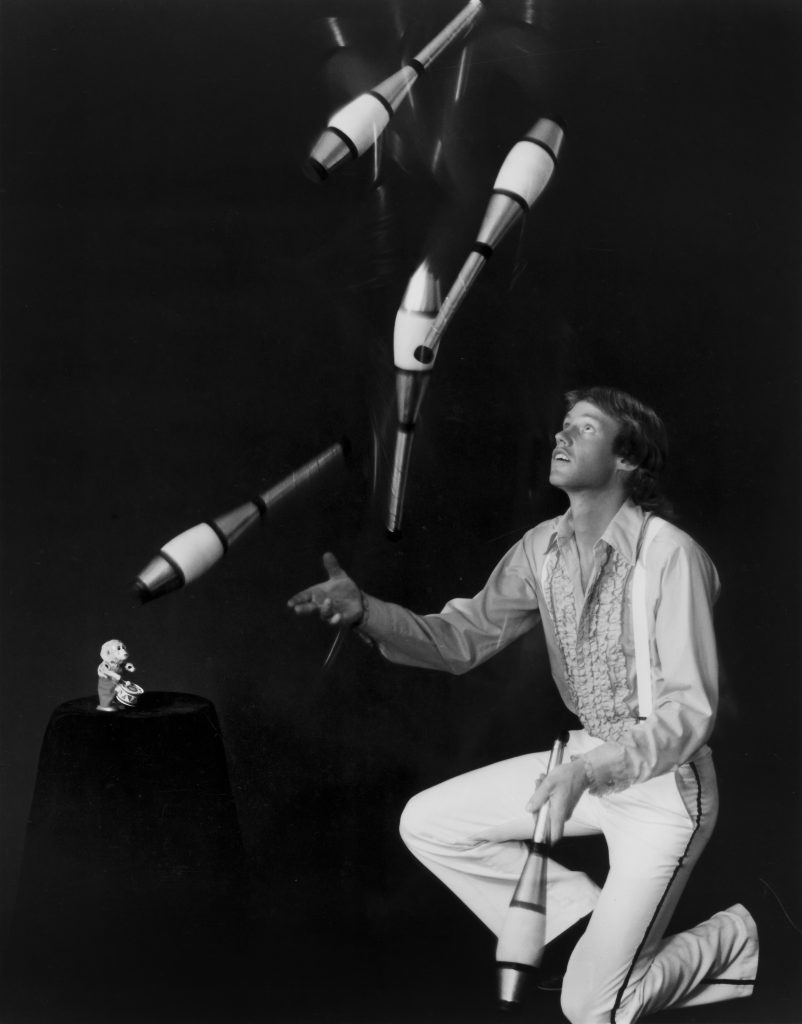 This topic idea started when I was in Boulder, Colorado, last week. I worked with Cindy Marvel on her juggling and performance. Cindy ran through her act and did incredible jugging, but she needed to include points in her show, allowing the audience to show her the applause they wanted to give her.
 
Watch Cindy here >>
https://www.youtube.com/watch?v=IttazO0SY9A
 
Cindy is the only female who ever won the International Jugglers Association competition–she is that good. Some years ago, she built and runs The Boulder Circus Center. Take a look >>
http://bouldercircuscenter.net/.
 
In my juggling show from the old days, I had several points throughout the show to let the people acknowledge me with their applause. Yet, this same wanting of engagement can be executed in everyone's life. Applause and acknowledgment can positively add to any life.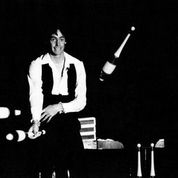 I've received applause from thousands and even standing ovations. I must say, I loved it. Along with receiving, you must give applause and acknowledgment every chance you get to add to someone else's life.
   
After my accident and as I was coming back, I would thrive on any divulgence. Part of this was my enjoyment of receiving applause from back when I performed, and I also thought I worked hard and deserved it. Wanting applause is a good thing!  
YOU DESERVE THE APPLAUSE! 
We can all use commendations, which can move us forward well. From my performing days to when I was in the hospital for some months, I would cherish an appropriate exposure. While in the hospital, I would come upon people who were sad and needed comfort and revelation.
 
Low self-esteem and neglectful experiences with caregivers may make you constantly need to seek approval as an adult. Most everyone wants to feel good from words spoken by others. At times, we must be our audience and applaud just for us!
 
As I was recovering, I sometimes found it hard to make decisions, big or small, without getting others to weigh in on them, as I felt sad, happy, guilty, or anxious, and often depending on whether others approved of me. Have you gone through the same

You seek excessive reassurance that you've done or are doing the right thing.

You are feeling unconfident about decisions you've made or are making.

You reject opportunities and experiences you want because you worry about whether others will approve.

You feel ashamed if someone questions or dislikes your work, actions, or decisions.

People-pleasing vs. approval-seeking.
Approval-seeking and people-pleasing behaviors are similar because they depend on others' opinions for us to be happy. In excess, both may be unhealthy or signal emotional challenges. Remember that people-pleasing isn't always about getting approval, though. People-pleasing may involve wanting others to be joyful or feeling answerable for other people's needs, a sign of codependency.
 
Celebrating your success, along with others, allows you to congratulate yourself instead of depending on the approval of others. You should work on embracing who you are and cultivating self-compassion.
 
=Another way of getting applause is to applaud yourself.
=You can applaud any person or organization 'out there.'
=And, you can join in existing applause. Say these words to yourself daily >> 
I am respected.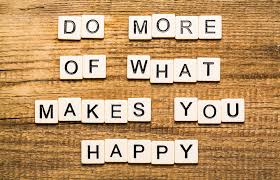 I have value.
I am capable of making good decisions.
I am loved and cared for.
 
This can get your mind back on the right track.
 
When is it that you crave others' approval most?
Is it when you're making significant life determinations, like planning your finances or buying a house?
Is it related to your appearance and clothing?
Is it when you're at work/school?
Noticing the root cause of approval-seeking might help you determine what underlies this need.
 
You are in control, and you can make changes that bring acknowledgments that you need from others. 
What new stories are you ready to write?
********************
WORDS TO INSPIRE YOU! >>
Inspirational quotes and motivational sayings have a unique ability to change the way we feel about life and can change our thinking.
 
They are so interesting, challenging, and essential on our path to joy, happiness, and finding ways to inspire ourselves and others.



Inspirational quotes and ideas give us a quick and timely burst of wisdom to get our focus back, offering the inspiration needed for the day or occasion.
 
I hope to inspire you with my words.
Words have power.
 
Are you accomplishing what you want before your eventual death?
At any age, you can (and should) make changes to make your life better.
 
How you think and feel about yourself, including your beliefs and expectations about what is possible, determines everything in your life, and it all derives from your quality of thinking.
WHEN YOU IMPROVE THE QUALITY OF YOUR THINKING,
YOU CHANGE THE QUALITY OF YOUR LIFE—SOMETIMES INSTANTLY!
Just as positive words can make someone smile, and a well-timed amusing quote can make someone laugh, your thoughts react to the world in real-time. You have this control!
 
You have complete control over only one thing in the universe — Your Thinking —, and that's where motivational quotes come in!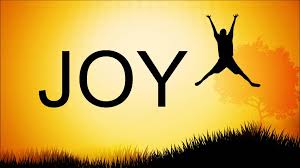 To keep your motivation, you have to use each day as an opportunity to improve and get closer to your goals. It might sound like a lot of work—and with your busy schedule—next to impossible. But you can do it!
Self-talk is so essential—THINK RIGHT!

Motivational words, yes, they are just words.
But they are positive words; they will keep you on track.
EVEN IF YOU START LATE, ARE UNCERTAIN,
OR ARE DIFFERENT –
YOU CAN STILL FIND SUCCESS!
Don't forget that you are only as young as the last time you changed your mind!
Keep your thoughts and self-talk fun and productive, and always reach for more advancement.
 
REMEMBER, VERY LITTLE IS NEEDED TO MAKE A GREAT LIFE.
********************
I HOPE THE FOLLOWING WORDS INSPIRE YOU >>
 
"Don't seek approval. This may be the toughest and most important suggestion for you to follow."
T. J. MACGREGOR
 
"Everything you do for attention is why you don't have mine."
ANONYMOUS
 
"I have no respect or sympathy for people who act like they're the only one going through something in life."
ANONYMOUS
 
"Blanket compassion will shift the distribution decisively towards the manipulative end of the spectrum."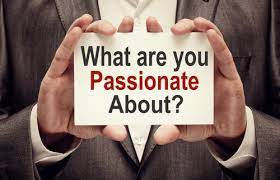 ANTHONY DANIELS
 
"Approval is a lover who will always break your heart."
SAMMY RHODES
   
"Beware of those who seek constant crowds; they are nothing alone."
CHARLES BUKOWSKI
 
"People can become addicted to fame, money, and attention as deeply as they become addicted to drugs."
DENNIS PRAGER
 
"Some people know what is right and what is wrong. They may justify their actions and reason beyond any doubt, but deep down inside. They know very well what they are doing and why they are doing it."
DE PHILOSOPHER DJ KYOS
COMPOSE A NOBLE BOOK AND WRITE A BEST-SELLER.
YOU ARE AMAZING—PLAY YOUR PART!
********************
                                           MY DAILY JOTTINGS >>
Each week goes by so quickly, don't you think?
And time is going faster all the time.
Do you keep track of what you do each day?
Do this for a few weeks, and you will see your time differently.
7/15– Not hearing from my three daughters, Leah, Jasmine, or April, makes me sad.
Yes, they each might be busy, but come on.
 
Beth likes my beard better, so I have grown the facial hairs back. I must run the razor twice daily for my hair growth and a clean-shaven face. This way, I run a clipper through the facial hair about twice a month.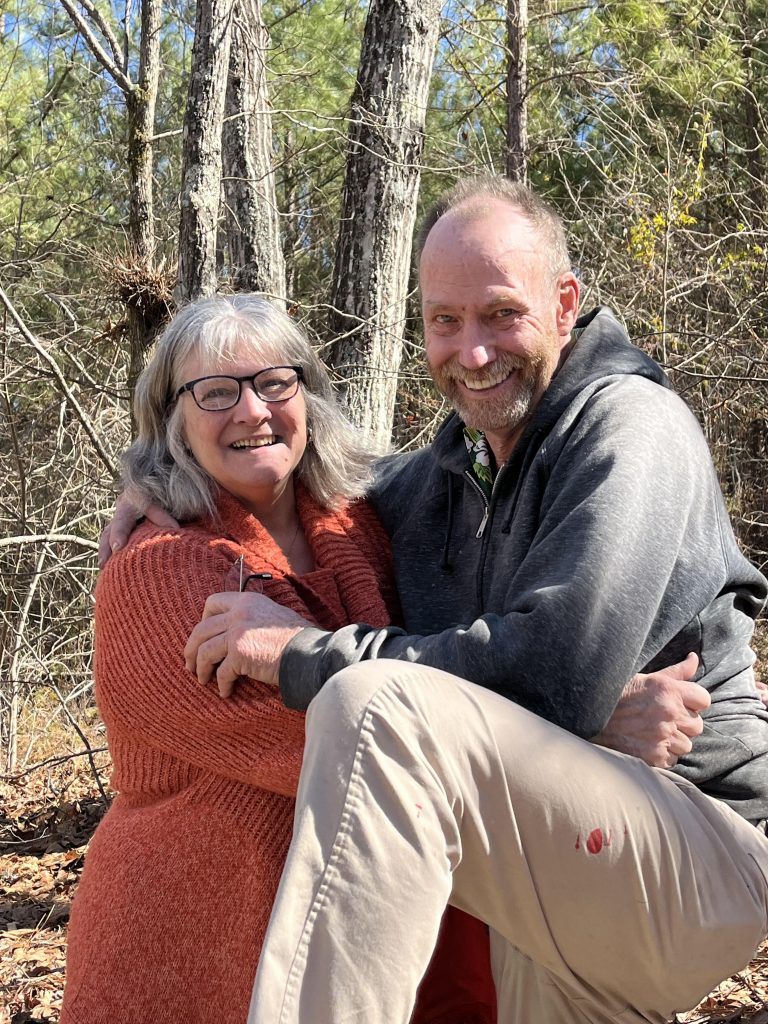 7/16–A slow week this week. I have written before if your week or your life is slow; it is up to you to make things different. YOU are the one to make the life that you want.
 
7/17–Beth stepped onto a plant or bamboo while barefoot in the backyard. This went into her foot, and she has been in pain for some days. Today she finally went to a doctor, and they cleaned it out. She had been getting infections inside. So great to have my wife back.
 
7/18–I love this home of ours. With the wilderness so close and so many plants and animals around, it does keep it exciting. Here you can see where a tree branch was downed in the storm last night.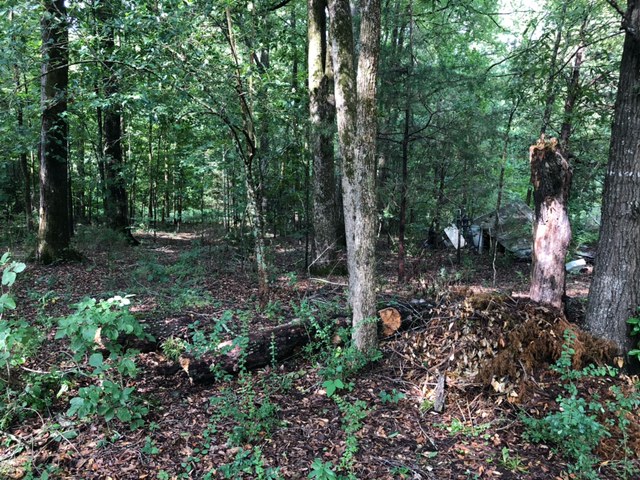 7/19–Sadly, one of our rabbits died because of the heat. The bunny's hutch needs some adjustments to make it safe. I will be on that right away.


7/20–Today, I worked on the long coffee table. This piece of wood was cut by Ken, who has done work for me in cutting 6"x2" boards for the tops of my gardens. This is a piece of wood he was discarding, I saw the potential for a table, so here I go.
 
Sanding and preparing, next, I will stain the piece and put 12" legs on. It might even be too long to fit into the place in front of the couch. 
IS IT TIME TO "MAKE" THINGS HAPPEN AND LIVE A FULLER LIFE?
"Make" a great week for yourself, my friend.
******************
YOUR CHALLENGE FOR THE WEEK > >
 
This week, find a new word to use. With sooooooo many words to pick from and so many languages, it is good to explore words unknown to you. Then use a new word each week as your vocabulary expands.
 
Here's my new word>>Celerity
French has a word, "célérité," with the same pronunciation and meaning as the English word. But "celerity" likely entered English in the late 15th century directly from the Latin "celeritas," which means "quickness" or "hast.
 
"He juggled with celerity; he was quick and good." 

Do something new daily, then keep doing it for the rest of your life.
*******************
NEXT BLOG >>`
The coffee table I am building will be complete, you will see.
*******************