With my words, I hope to throw some oblique light upon your life.
I want to inspire you to see life in a different and/or better way.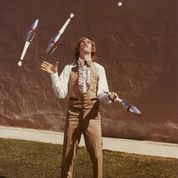 *** Remember, to read past blog posts, go to >> kitsummers.com/blog/
*** If you are reading this through Facebook, check out my blog on my website.
*** If you are not my Facebook friend yet, please, befriend me.
*** Thank you, my wife, Beth, for editing and adding to each weekly blog.
*** I was hit by two different trucks, one involving a 37-day coma.
*** The happiness I am experiencing in my life is a marvelous thing!
*** I will have places to show you and tales to tell.
*** Secrets to unfold and good news!
BE TAKEN AWAY WITH ME
ON WONDERFUL ADVENTURES!
********************
INTRO TO THIS WEEK
If I may be so bold as to ask:
"When was the last time you did something that made your heart beat faster?"
I don't just mean singing out loud, juggling 5 balls, or riding a roller coaster; rather, it is a moment in which you summoned your self-assurance and bravely took that leap forward.
That's what this week's intention covers. To me, being bold is about believing in yourself and taking action. In practice, that might mean asserting yourself in day-to-day situations by asking for more of what you need and saying no to what you don't, or simply seizing the moment and trying something new.
Being bold means being courageous in the face of challenges.
Not just that, being bold is a person who is always willing to take more and more risks. They believe in themselves and will put their best foot forward when it comes to finding success; that is you, yes?
But there may come times in life when we need some inspirational guidance or advice to keep going. Hoping my words help you in your pursuit of being bold.
You will find quotes about boldness later in this post. They will do some good and help you discover new will and determination to start being bold, not just today, but every day of your life!
Being bold has a genius and magic; boldness has genius power that you can use to dream big; you can begin projects and be inspired to do them excellently until it is complete.
LIFE IS HAPPENING ALL THE TIME – ARE YOU KEEPING UP?
********************
WORDS TO INSPIRE YOU! >>
Inspirational quotes and motivational sayings have an amazing ability to change the way we feel about life and can change our thinking.
I find them so interesting, challenging, and important on our path to joy and happiness and finding ways to inspire ourselves and others.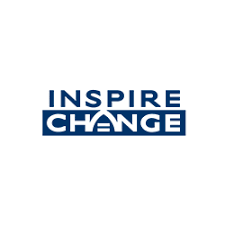 Inspirational quotes and ideas give us a quick and timely burst of wisdom to get our focus back, offering the inspiration needed for the day or occasion.
I hope to inspire you with my words. Words have power.
Are you accomplishing what you want before your eventual death?
At any age, you can (and should) make changes to make your life better.
How you think and feel about yourself, including your beliefs and expectations about what is possible for you, determines everything that happens in your life. It all derives from your quality of thinking.
When you improve the quality of your thinking,
you change the quality of your life—sometimes instantly!
Just as positive words can make someone smile, and/or a well-timed amusing quote can make someone laugh, your thoughts react to the world in real-time. You have this control!
You have complete control over only one thing in the universe — Your Thinking — and that's where motivational quotes come in!
To keep your motivation, you have to use each day as an opportunity for improvement, to be better, and to get a little bit closer to your goals. It might sound like a lot of work—and with your busy schedule—next to impossible. But you can do it!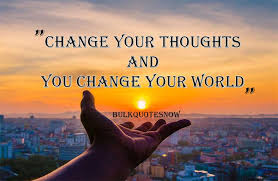 Self-talk is so important—THINK RIGHT!
Motivational words, yes, they're just words.
But they're positive words; they will keep you on track.
Remember, you are only as young as the last time you changed your mind.
Keep your thoughts and self-talk fun and productive, and always reach for more advancement.
REMEMBER – Even if you start late, are uncertain, and/or different – YOU CAN STILL FIND SUCCESS!
VERY LITTLE IS NEEDED TO MAKE A GREAT LIFE.
********************
I HOPE THE FOLLOWING WORDS ABOUT BEING BOLD INSPIRE YOU >>
1. "We have to be bold in our national ambitions."
-Gloria Macapagal Arroyo.
2. "A bold act requires a high degree of confidence."
-Robert Greene.
3. "Boldness is ever blind, for it sees not dangers and inconveniences whence it is bad in council though good in execution."
-Francis Bacon.
4. "The first symptom of love in a young man is shyness; the first symptom in a woman, it's boldness."
-Victor Hugo.
5. "Boldness is quiet, not noisy."
-Mike Yaconelli.
6. "I love those who yearn for the impossible."
-Johann Wolfgang von Goethe.
7. "Put a grain of boldness into everything you do."
– Baltasar Gracian.
8. "People who make no mistakes lack boldness and the spirit of adventure. They are the brakes on the wheels of progress."
– Dale Turner.
9. "Boldness doesn't mean rude, obnoxious, loud, or disrespectful."
– Mike Yaconelli.
10. "When you are passionate you can be bold because you have that drive, that enthusiasm, that courage, that excitement. "
– Richard Templar.
STOP MAKING EXCUSES—YOU'RE THE ONLY ONE STOPPING YOU!
COMPOSE A NOBLE BOOK AND WRITE A BEST-SELLER.
YOU ARE AMAZING—PLAY YOUR PART!
********************
MY DAILY JOTTINGS >>
9/18—Such lovely weather today. Being a Sunday, Beth has, for years, taken this day off just for Bethie. We had a delightful day just being with each other.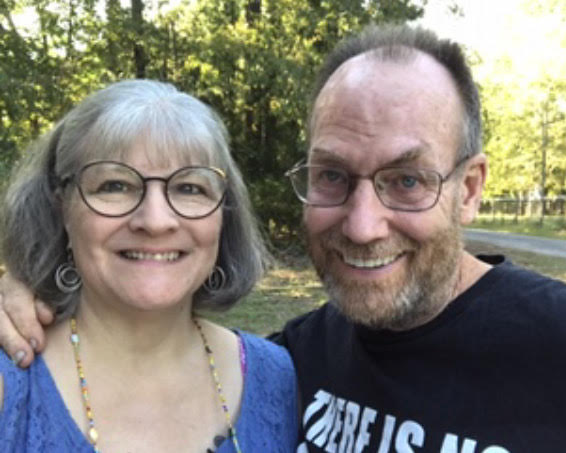 9-19—We have had a car and two vans for some time now. Beth had been a help to Mr. Butler for some years. Not too long ago he died, and his kids gave Mr. Butler's van to Beth; such a kind and generous thing to do.

Here is the car with the van behind it.
Some years ago Beth bought her 2001 Chrysler Concorde, which runs very well. We decided to sell the vehicle. I went through every detail of the car and cleaned, buffed, and shinned it thoroughly. Her car turned out spectacular.
This often happens, when someone is going to sell their vehicle or house; they clean and fix up every detail of the said thing. I should have done that with the car, sooner. You see, why not fix your car or home to excellence while you can—NOW!
The car turned out wonderful. The second guy who saw the car ended up buying it for just a little less than what we were asking; more than Beth paid for it, though.
And, we found out later, this was a guy who sells cars for a living. So, he will go ahead and sell the car for more than he paid. I would love to find out what the car eventually went for.
Where I park my van is next to the carport, where Beth parks. Looks like some time ago someone had put rocks down. These have slowly spread and got to be too much. If you know me, you know that most of the time I like to be shoe-less; barefoot I am. The rocks were not nice to step on.
I took time to clear all the rocks from where I park my car so that I would not have to step on them when I walked to my van. Looks nicer, too.
You see, it's these little things that add up and make a good life. If you can make all the small details of your life magnificent, it will make your entire life better.
9/20—I am going to be performing in a renaissance show! Today and Thursday were run-throughs of the show, which went quite well. I am juggling and also doing magic to entertain. A small part of the show, but always great to be back on stage!
9/21—For some time I have had a place on the palm of my hand that, about once a day, hurts horrendously. Last week I went in to have MRI scans of my hand done, met with Dr. John King today, and found out the results. He showed me a slightly darker place on my hand that he simply called a mass.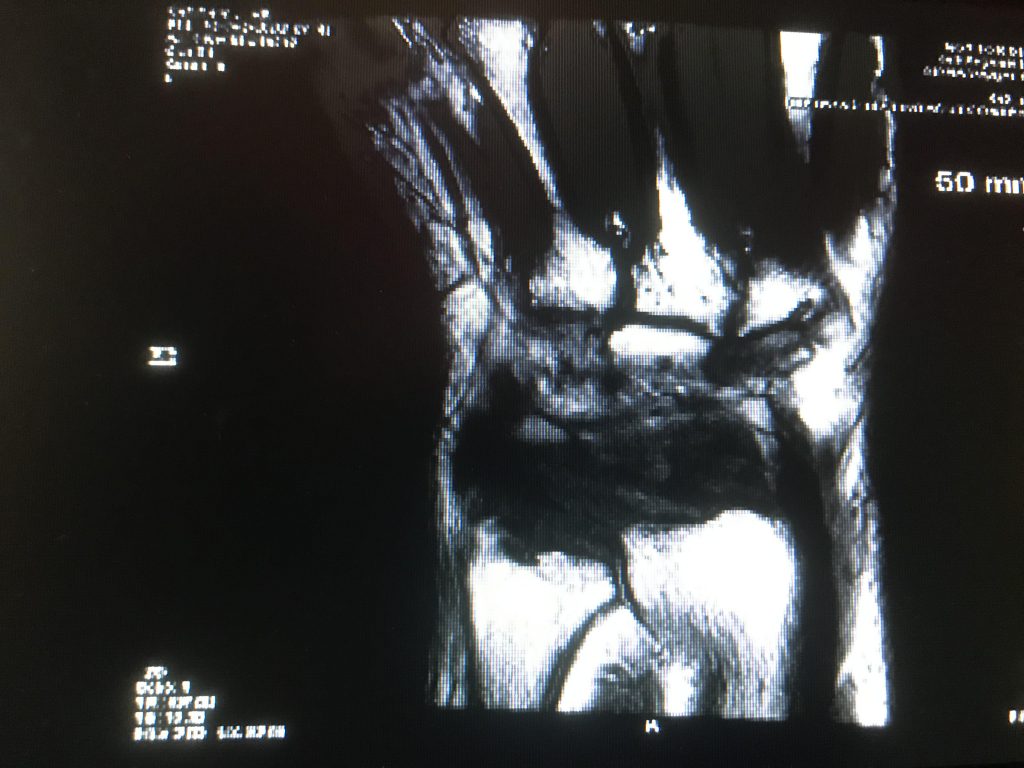 I scheduled a date next month when he will be doing surgery on the spot on my hand. Yes, the pain comes on enough to have this surgery performed. There is a slight chance that this could run into problems, but I trust things will turn out fine. Being a juggler, I do have my concerns.
9/22—Always trying to advance in our life and living, we found a kitchen table that will replace what we currently have and improve things. Yes, it is used, but will serve the purpose perfectly. Used things are usually at least half-price than new, but are like new and worth the better price.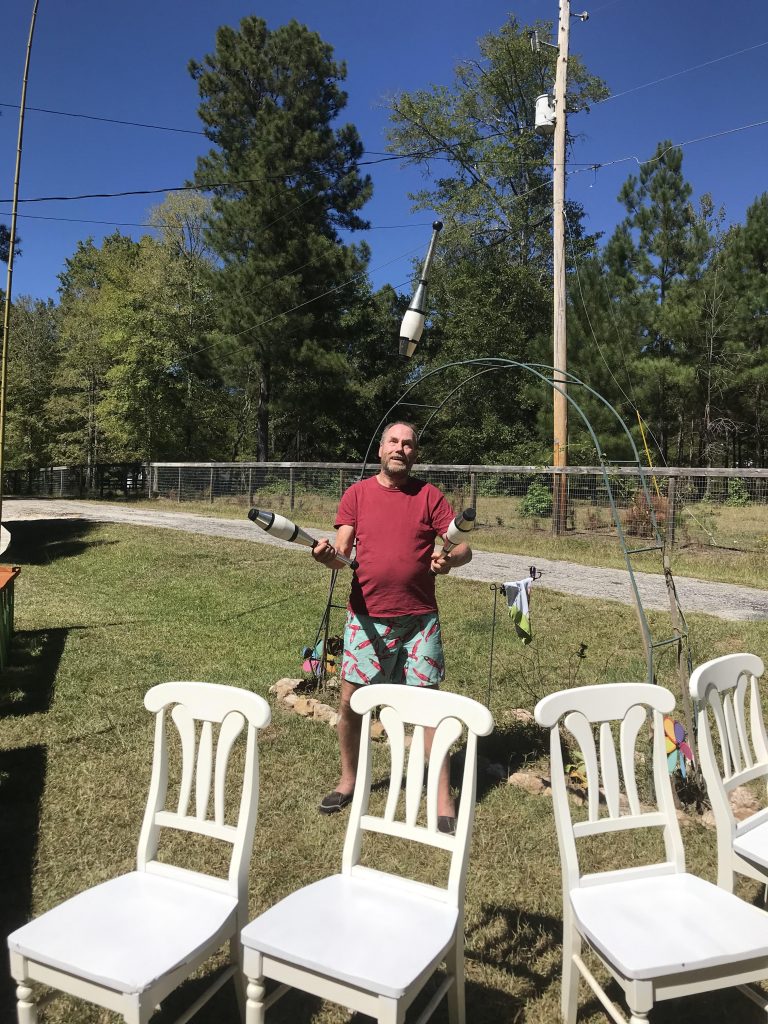 I am in the process of painting and fixing up our old table and chairs. These should sell for a good price.
We have a large backyard that I want to make into our own paradise. Currently building a deck out of 2"x3" eight-foot boards, it is turning out quickly. I expect we will be spending a lot of time out there. The backyard is, basically, in the wilderness, with no houses or people anywhere around.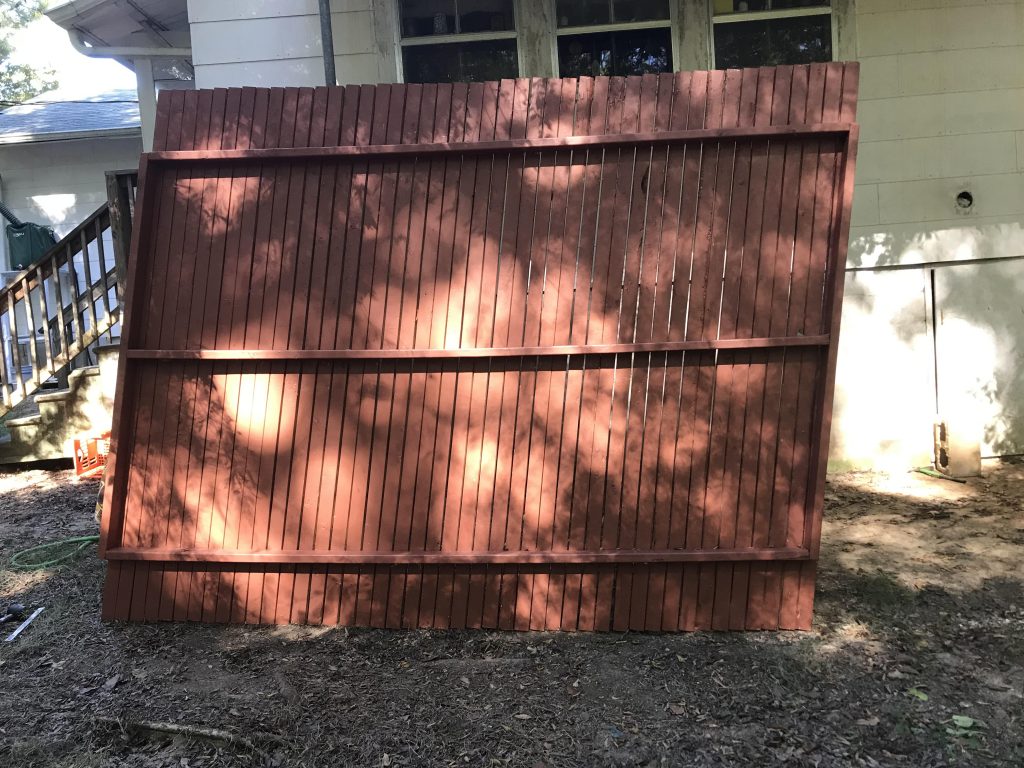 This is the back of the deck.
It is ready to be set into place, but it is very heavy, and I can't put it in place by myself.
Will you help? 
I am also going to build a showering system to use the rainwater that we collect from the gutters. And, I will be building a firepit. We want to spend as much time outside as we can. We are already using the rainwater, after it is put through a filter, to drink.
9/23—Our only neighbors, Don and Teresa, have three puppies at their house. The puppies are such a pleasure. These guys love to play and nip at your fingers. What a joy they are.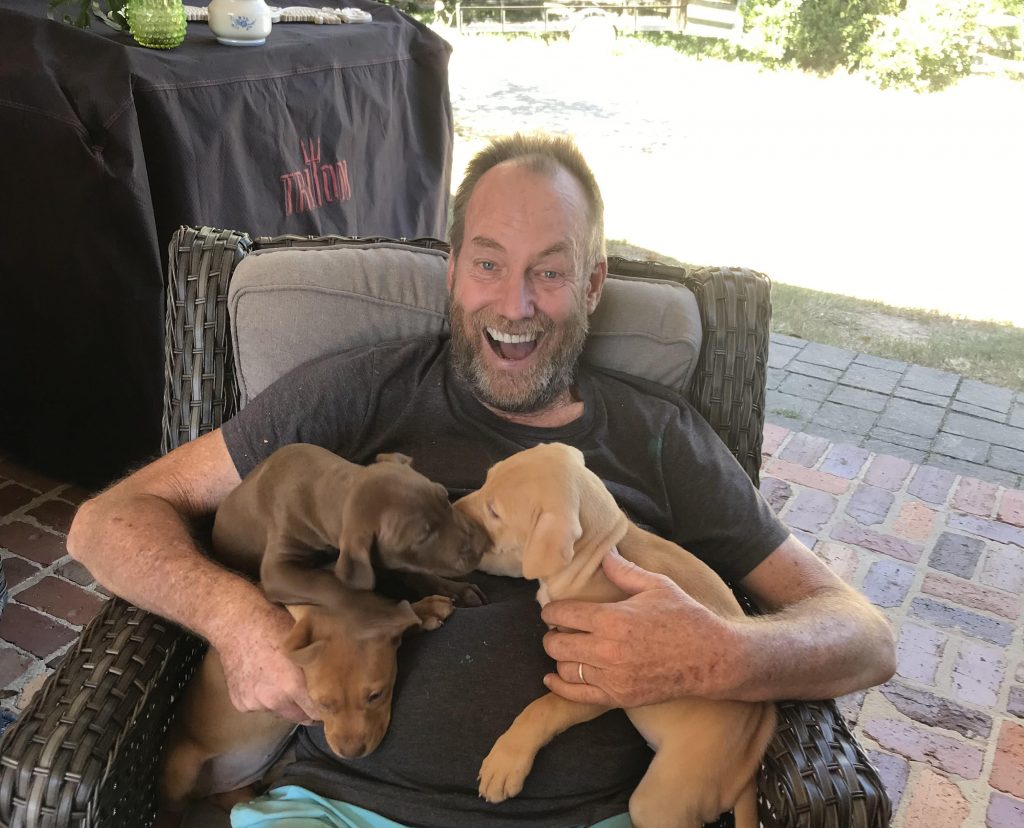 I am greatly enjoying my projects—and there always seems to be more and more—a good thing!
*******************
YOUR CHALLENGE FOR THE WEEK >>
With your vehicle and/or your home, fix it up as best you can, like you were going to be selling it. And, once you have made it splendid – keep it that way!
NEXT BLOG >>
We will be getting new windows this week!
You will find out the details next Friday.
*******************
THIS WEEK,
MAKE YOUR LIFE
SOMETHING
THAT YOU CAN
WRITE ABOUT!