With my words, I hope to throw some oblique light upon your life.
I want to inspire you to see life in a different and/or better way.
*** Remember, to read past blog posts, go to >>kitsummers.com/blog/
*** If you are reading this through Facebook, check out my blog on my website.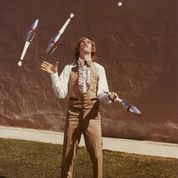 *** If you are not my Facebook friend, yet, please, befriend me.
*** The freedom I am experiencing in my travels is a marvelous thing!
*** Going where I want, when I want, and seeing wonderful places and people.
*** I will have places to show you and tales to tell.
*** Secrets to unfold and good news!
BE TAKEN AWAY WITH ME
ON WONDERFUL ADVENTURES!
********************
INTRO TO THIS WEEK >>
As life goes on more people I know are finding death.
A subject that is seldom discussed or written about by humans.
We are here, we have not died, keep pressing forward.
We are all heading toward this final event of our life.
Are you achieving all you desire before that end note?
The following is from my book series, "Beyond Your Potential".
THE KEY IS TO LEARN TO USE CHANGE IN A POSITIVE
WAY, KNOWING THAT MORE AND MORE CHANGE WILL
COME TO YOUR LIFE.
Even after I began writing this book, many changes occurred in my life. In fact, if it weren't for those changes, I may never have finished this project and gotten the Beyond Your Potential series to you to help in your life. After going through so many trials, I had to put together strategies for you to move ahead in your life.
I felt that something had to be learned or gained from the personal changes that I went through in my life. I needed to find approaches for getting through the changes. I realized that what I had learned about loss and growth was valuable to many people.
I WANT TO INSPIRE YOU TO SEE THE POTENTIAL
THAT IS RIGHT THERE IN FRONT OF YOU!
I stand as an inspirational example for all those in the throes of adversity, when life has let them down. I want to show that the human spirit can triumph and transform defeat and depression into achievement and success, no matter how high (or low) you might be on the totem pole of life.
And, if you are living at a higher level in your life, don't get too comfortable! You can excel beyond the point you are at now to reach an even higher level with your life. And, along the way, find a way to help bring others up with you.
The Beyond Your Potential books cover the large and small losses that happen to everyone, experiences that throw us into change, and periods of adjustment. These books can help those of you who are going through any recovery process, such as death, divorce, a business downturn, or accident.
Even without these catastrophic things that can occur, in this book, you will find many ideas to make your life even better.
All of us have the right to take our losses seriously. Grief doesn't have to be brief, and, when ignored or denied, can be harmful in many ways.
FACING LOSS IS THE FIRST PART
OF FINDING OUR WAY AGAIN.
We must go through the loss and the grief and get back as soon as we can. Move through your grief and get back on that happy trail; the best is to go through the loss quickly and get back to life.
As you are getting back you will see that your losses and transitions change us and the course of our life. It's not that we can never again be happy after experiencing a significant setback. Even after going through my major changes I am finding extraordinary happiness.
The fact is simply that we will never return to a previous state of being. I will never be the juggler I once was. We can never go back, but life goes on, going forward all the time.
There is a time for loss and a time for healing. We all have to experience a variety of losses, and grief often takes time to work through. But we must get through this stage and begin healing as soon as we can.
As we heal, what we need to remember is that every loss and life change actually adds something to our lives—if we work with the change and not against it.
I do hope you like reading my words,
please let me know how they might help you.
********************
WORDS TO INSPIRE YOU! >>
Inspirational quotes and motivational sayings have an amazing ability to change the way we feel about life and can change our thinking.
This is why I find them so interesting, challenging, and important on our path to joy and happiness and finding ways to inspire ourselves as well as others.
Inspirational quotes and ideas provide us with a quick and timely burst of wisdom to get our focus back, offering the inspiration needed for the day or occasion.
I hope to inspire you with my words.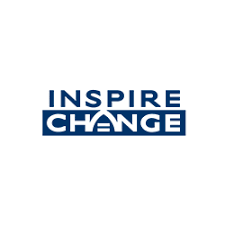 Words have power.
At any age, you can (and should)
make changes to make your life better.
You see, the way you think and feel about yourself, including your beliefs and expectations about what is possible for you, determines everything that happens in your life. It all derives from your quality of thinking.
When you improve the quality of your thinking,
you change the quality of your life—sometimes instantly!
Just as positive words can make someone smile, and/or, a well-timed amusing quote can make someone laugh, your own thoughts react to the world in real-time. You have this control!
In fact, you have complete control over only one thing in the universe — your thinking — and that's where motivational quotes come in!
To keep your motivation, you have to use each day as an opportunity for improvement, to be better, to get a little bit closer to your goals. It might sound like a lot of work—and with your busy schedule—next to impossible. But you can do it!
Self-talk is so important—THINK RIGHT!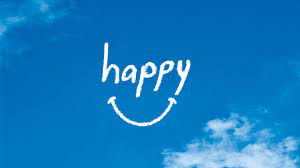 Motivational words, yes, they're just words.
But they're positive words; they will keep you on track.
Remember, you are only as young as the last time you changed your mind.
Keep your thoughts and self-talk fun and productive and always reaching for advancement.
Remember, very little is needed to make a great life.
I hope these words I pick do help you.
********************
BE INSPIRED BY THESE WORDS'
"Our lives are stories in which we write, direct and star in the leading role. Some chapters are happy while others bring lessons to learn, but we always have the power to be the heroes of our own adventures."
— Joelle Speranza
MAKE OTHER PEOPLE CHARACTERS IN YOUR
NOBLE BOOK AND WRITE A BEST-SELLER.
YOU ARE AMAZING—PLAY YOUR PART!
********************
MY DAILY JOTTINGS >>
1/2/22—You may remember the last time I shaved my face? I had just shaved the right side of the face. Beth was actually scared of that new face; she only knew me with a beard.
This time she is not scared of the "different" me, a good thing.
Each of us being in our 60's, we each thought that we would be alone for the rest of our lives. We are each so glad we found each other, we have melded well and this is it for each of us.
1/3/22—At about 4am the winds started up. Then, around 5, the electric power went away. Right now as I am typing (offline) it is now 7am, the sun has not popped her head up yet.
Speaking of computers, mine went kaput, again. I will take it into Geek Squad later to get it back running. I had given my old computer to Beth, so I am compiling these words on this other computer.
What to do, what to do. The winds and rain are still apparent, looks to be a sad day. And, guess what, it is tea time. As you might know, every day I have a big mug of green tea. The electric stove would not work, of course, because of the power outage.
Then I remembered in my van I have a propane stove. Finding a flashlight, off I went to get the stove. A big cup of tea in the morning is a delight, much better now.
With no contact whatsoever and no computer, we really don't know what is going on. The way the world is right now, perhaps some evil entity might have taken over and put world in lock-down with no electric and the whole world offline.
Later, as we venture out, I guess we will find out?
Beth told me that in the past she has gone through a couple of power outages. She said it is much better with me here. Beth and Jemma the dog have both re-situated out to the fire room. 7:42 now and both sleeping well.
You might know already, on 2/22/22 Beth and I will be wed. I was thinking I wanted to have the wedding on 2/22/2222, but we didn't want to wait that long. We are both quite happy about our decision.
Right now I am typing this on battery power offline. I use the free LibreOffice to first write the blog. This is a powerful program does words well. Have you tried?
Libreoffice.com
The time now, 7:22, and I am seeing some light out the window. So far, so good. I am still keeping the fire going well, wish you could see.
8:33, the power suddenly went back on. It brought back memories of living in my van and not having to rely on utility services – I liked that.
1/5—It ended up that the world did not end after all. I am glad you are there.
Today Beth and I went to a new group meeting with people from the area. We all sit and talk for about an hour—but no talk of politics or religion. We had also attended last week.
This week everyone learned to juggle! The three men who were there did not even try. They seem to be of the ilk of learning nothing new in life. The ladies loved their new skill of juggling with the 3 scarves.
Can you juggle scarves?
Well, time to learn.
The best material I have found to make scarves is called "tulle". This is lightweight and kind of floats. You can buy it online or even at Walmart. Here is a video of my friend Niels to teach you how >>
https://www.youtube.com/watch?v=4aHcmUAWo7I&t=45s
1/7—I was out in the woods gathering dead wood to use in the fire. While I was out there, sorry to say, I did a big fart. Is it true, as they say, if you fart in the woods and no one heard it, you really didn't fart? Let me know . . .
This afternoon we moseyed over to Hamilton Branch State Park, were we went once before. Nice to be back in the wilderness. At one point we saw a deer on Deer Head Trail, a great name for this find.
Take a gander and see >>
https://www.youtube.com/watch?v=KAT2ZxLpiIs
There were no people at this park, nice, but kind of lonely. Before we went to this park we found another road to where a church was. I could tell no one had driven on this long road in some time. The building itself looked deserted.
How could a church stay in business being out so far from people? And, the popularity of churches has diminished so much. Seems that, as people are awakening more and more can see there is a good chance that there is no god?
*******************
YOUR CHALLENGE FOR THE WEEK >>
Being stuck at home temporarily, we are doing our own cooking, of course.
This week, try a new recipe.
A suggestion is below, a recipe I developed.
4 cups cooked rice
4 green onions, chopped
1 cup chopped red onions
3 large eggs
2 garlic cloves, minced
3 tablespoons soy sauce
1 teaspoon sesame oil
1 cup diced carrots
1/2 cup chopped red pepper
salt and pepper to taste
1 or 2 cups of chicken or shrimp
Olive oil to stir fry
Let me know how it turns out!
*******************
NEXT BLOG >>
Happiness will be the subject.
Get ready to smile!
THIS WEEK, MAKE YOUR LIFE SOMETHING
THAT YOU CAN WRITE ABOUT!