"KITTING AROUND"

With my words, I hope to throw some oblique light upon your life.
I WANT TO INSPIRE YOU TO LIVE DIFFERENTLY OR BETTER!   
*** The joy I am experiencing in life is a marvelous thing!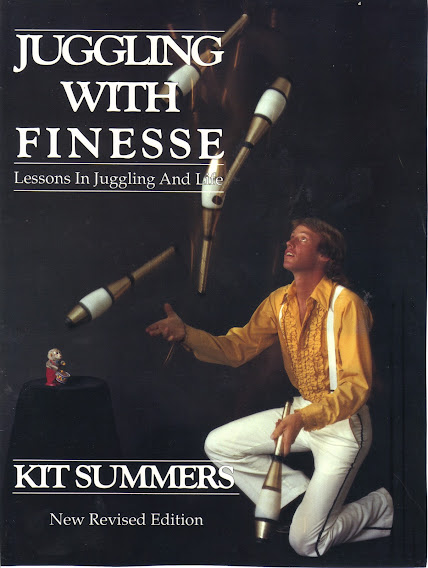 *** Hit by two trucks—one involving a 37-day coma—I remain happy.
*** If you are reading this through Facebook, check out my blog on my website.
*** Website is kitsummers.com
*** To read past blog posts, go to >> kitsummers.com/blog/
*** After living in my van and traveling to all US states, I married Beth in SC.
*** Thanks, my wife, Beth, for editing and adding to each weekly blog.
*** I will have places to show you and tales to tell.
*** Secrets to unfold and good news!
BE TAKEN AWAY WITH ME
ON WONDERFUL ADVENTURES!
********************
TOPIC FOR THIS WEEK—You're in Charge for Your Better Life!
   
Think back; you have accomplished amazing things in your life.
Can you relax now and breeze through life?
The answer is NO!
You have more successes to discover.

Examine your life and what you have gone through.
Ask yourself the following questions.
You may want to write down your answers  >>
 
What are your five best and five worst memories of your past?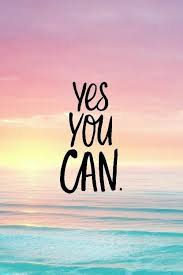 If you knew you had one year left to live, would you change anything about how you live? Why?
What in your life do you feel most appreciative of?
If you could change anything about how you grew up, what would it be?
If you could wake up tomorrow having gained one skill or ability, what would it be?
What would you want to know if you found a crystal ball that could tell you about you?
Is there something you've desired to do for a long time? Why haven't you done it?
What would you say is the most outstanding achievement of your life?
What functions do love and affection play in your life? 
When did you last cry in front of another person? By yourself? Why?
What, if anything, is too severe for you to be joked about?
Of all the people in your family, whose death would you find most disturbing? Why?
 
Your answers will open a new and distinct future for you.
 
This set of questions may change your outlook on your life. Look through the questions and your answers a few times. 
WHAT NEW STORIES ARE YOU READY TO WRITE?
********************
WORDS TO INSPIRE YOU! >>
Inspirational quotes and motivational sayings have a unique ability to change the way we feel about life and can change our thinking.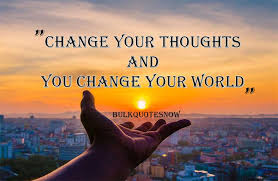 They are so interesting, challenging, and essential on our path to joy, happiness, and finding ways to inspire ourselves and others.
 
Inspirational quotes and ideas give us a quick and timely burst of wisdom to get our focus back, offering the inspiration needed for the day or occasion.
I hope to inspire you with my words.
Words have power.
Are you accomplishing what you want before your eventual death?
At any age, you can (and should) make changes to make your life better.
 
How you think and feel about yourself, including your beliefs and expectations about what is possible, determines everything in your life, and it all derives from your quality of thinking.
WHEN YOU IMPROVE THE QUALITY OF YOUR THINKING,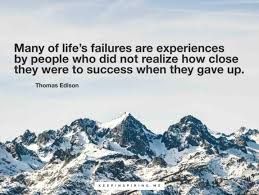 YOU CHANGE THE QUALITY OF YOUR LIFE—SOMETIMES INSTANTLY!
Just as positive words can make someone smile, and a well-timed amusing quote can make someone laugh, your thoughts react to the world in real time. You have this control!
 
You have complete control over only one thing in the universe — Your Thinking —and that's where motivational quotes come in!
 
To keep your motivation, you have to use each day as an opportunity to improve and get closer to your goals. It might sound like a lot of work—and with your busy schedule—next to impossible. But you can do it!
Self-talk is so essential—THINK RIGHT!   
Motivational words, yes, they are just words.
But they are positive words; they will keep you on track.
EVEN IF YOU START LATE, ARE UNCERTAIN,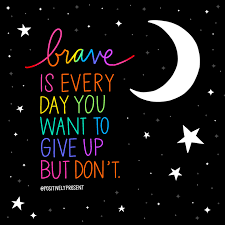 OR ARE DIFFERENT –
YOU CAN STILL FIND SUCCESS!
Don't forget that you are only as young as the last time you changed your mind!
Keep your thoughts and self-talk fun and productive, and always reach for more advancement.
   
REMEMBER, VERY LITTLE IS NEEDED TO MAKE A GREAT LIFE.
********************
GET INSPIRED!
THE POSITIVE QUOTES 
Positive and inspiring quotes are like beams of sunshine on a cloudy day. They inject optimism into our thoughts, brighten our mood,  and help us focus on the good in life. They remind us that even in the face of adversity, we can see the silver lining and embrace a positive attitude.
 
In a world filled with challenges and indecisiveness, the power of inspirational quotes cannot be exaggerated. These pearls of wisdom uniquely uplift our spirits, can spark positive change, and fuel our motivation often when we need it most.

I hope the following words help >>
 
1. "The purpose of our lives is to be happy." — Dalai Lama
 
2. "Life is what happens when you're busy making other plans." — John Lennon
 
3. "Get busy living or get busy dying." — Stephen King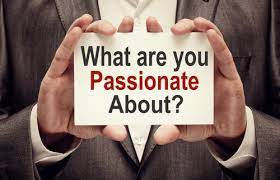 4. "You only live once, but if you do it right, once is enough." — Mae West
 
5. "Many of life's failures are people who did not realize how close they were to success when they gave up."– Thomas A. Edison
 
6. "If you want to live a happy life, tie it to a goal, not to people or things."– Albert Einstein
 
7. "Never let the fear of striking out keep you from playing the game."– Babe Ruth
 
8. "Money and success don't change people; they merely amplify what is already there." — Will Smith
 
9. "Your time is limited, so don't waste it living someone else's life. Don't be trapped by dogma – which is living with the results of other people's thinking." – Steve Jobs
 
10. "Not how long, but how well you have lived is the main thing." — Seneca
 
11. "If life were predictable, it would cease to be life and be without flavor." – Eleanor Roosevelt
 
12. "The whole secret of a successful life is to find out what is one's destiny to do, and then do it."– Henry Ford
   
13. "To write about life first you must live it."– Ernest Hemingway
 
14. "The big lesson in life, baby, is never be scared of anyone or anything."– Frank Sinatra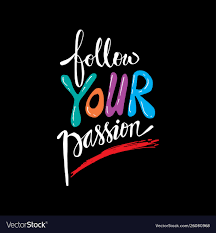 15. "Sing like no one's listening, love like you've never been hurt, dance like nobody's watching, and live like heaven on earth." –
 
16. "Curiosity about life in all of its aspects, I think, is still the secret of great creative people." – Leo Burnett
 
17. "Life is not a problem to be solved, but a reality to be experienced."– Soren Kierkegaard
 
18. "The unexamined life is not worth living." — Socrates
 
19. "Turn your wounds into wisdom." — Oprah Winfrey
 
20. "The way I see it, if you want the rainbow, you gotta put up with the rain." —Dolly Parton
COMPOSE A NOBLE BOOK AND WRITE A BEST-SELLER.
YOU ARE AMAZING—PLAY YOUR PART!
********************
MY DAILY JOTTINGS >>
Each week goes by so quickly, don't you think?
Time is going faster all the time, it seems.
Do you keep track of what you do each day?
Do this for a few weeks, and you will see your time differently.
 
10/21–As I've written before, we collect rainwater to drink, bathe, and clean with. One roof does not have gutters, and we can collect rainwater from this roof after I put it on a gutter system. I've placed a 275-gallon tote on the ground to save the water. This, surprisingly, should fill up quickly with rainwater.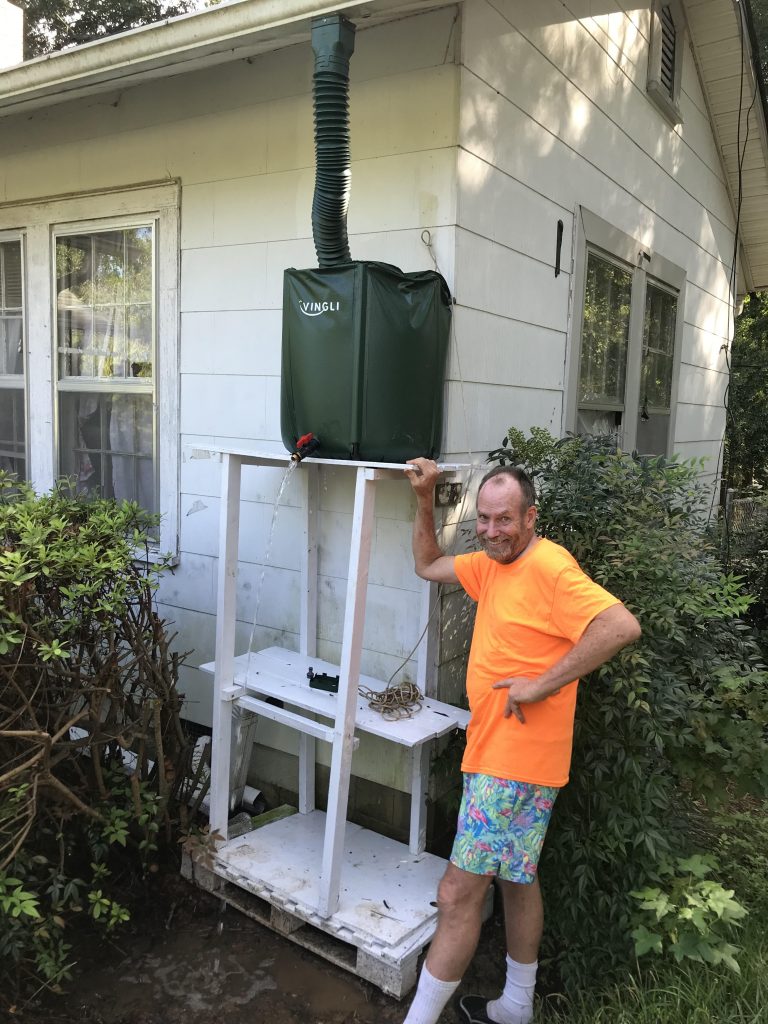 I've already put up a 55-galloon and a 100-galloon collector for rainwater. We use this water to give water to the plants and clean things. I had bought some filters to clean the water to be able to drink it, but I never got it going right.
 
I need to install gutters and a downspout to collect the H2O. I've never installed gutters, so a learning experience is in front of me. When I first lived here with Beth, I climbed a ladder several times to put on gutter guards on all the gutters to keep the leaves and such out of the channels.
 
Are you collecting rainwater? If not, it's time to start. With the world changes, we can't depend on the government as much and must become more self-sufficient. Don't hesitate to contact me if you need help; I will gladly assist.
 
10/22–With all the big trees here, many leaves have landed on the grounds in this area. Sorting the leaves, I pulled out broken branches to use in the fire in the future. With a forest behind us, I deposited the leaves where they will eventually break down, and I will use the compost later in my gardens.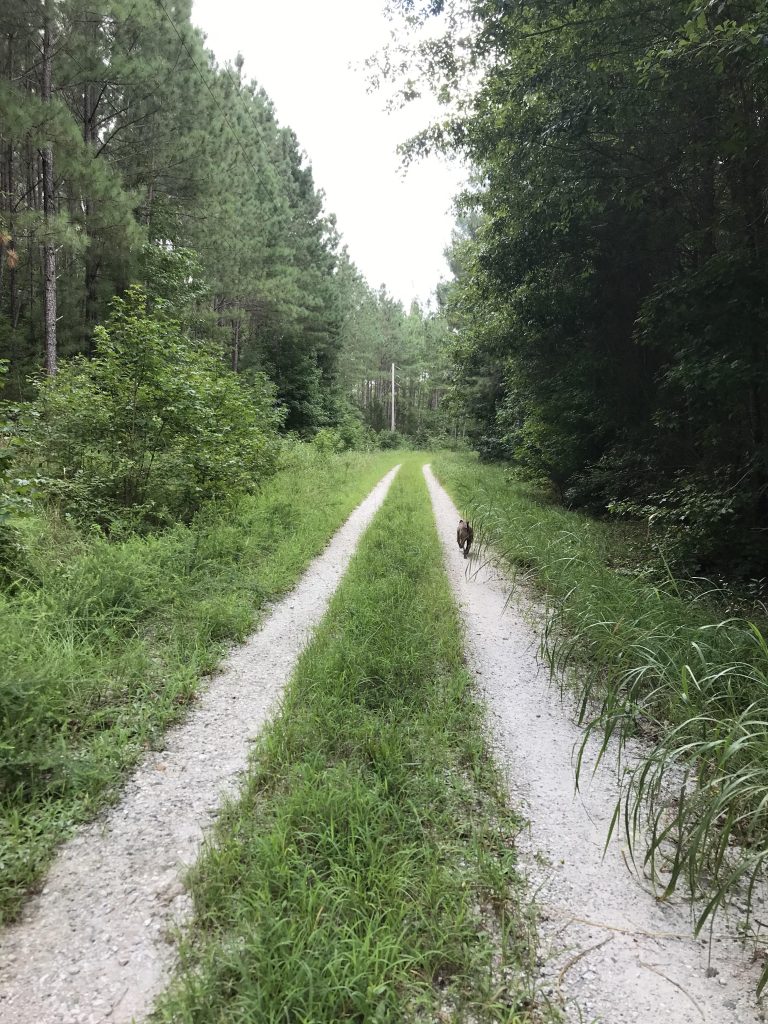 I have seen many people raking leaves. In houses I have lived at, I just raked the leaves onto the lawn and used a lawnmower to pick up and chop the leaves. The leaves were broken down even more by going through the mower before going into the composter.
 
In our house and yard, I always look for ways to improve things. Do you do the same where you live or how you live your life? You can continually improve things and yourself. Always keep looking for ways to enhance your living situation and your life.
 
10/23–hmm, what did I do today?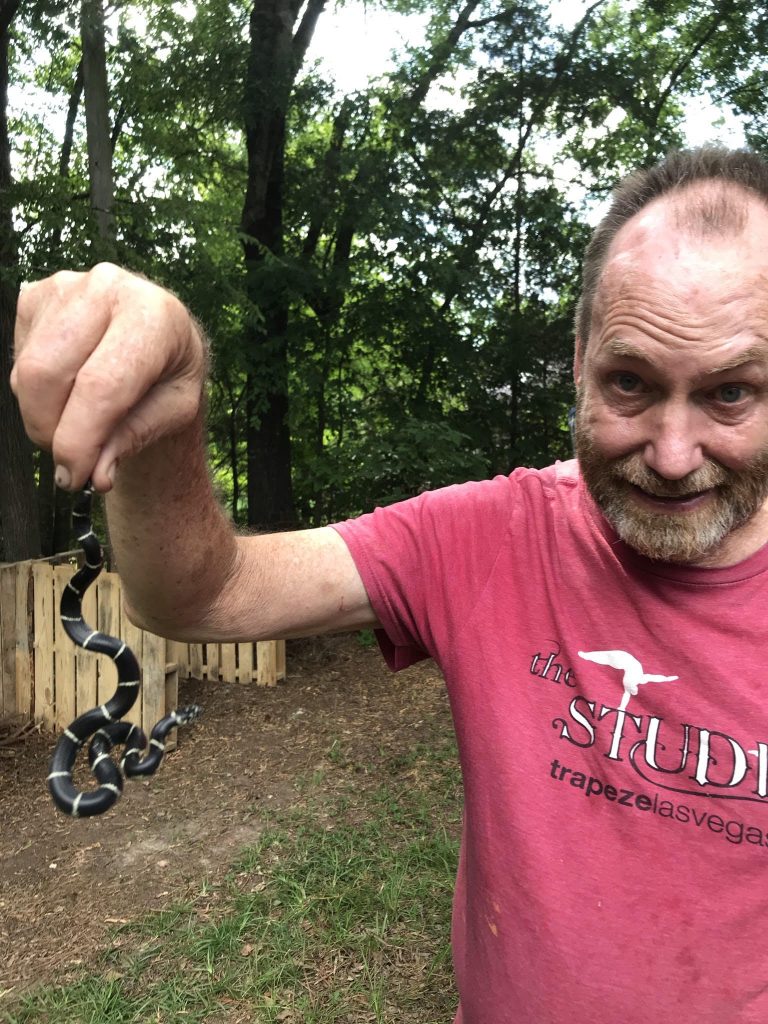 10/24–Beth and I never exchanged wedding rings in our marriage. She had picked up some cheap bands, which worked well until now. I wanted to give something special, and it finally happened.
 
Other words that come to mind for me >>
Unique
Peculiar
Special
Self-Directed
Individual
Distinctive
Unusual
Words I try and emulate.
 
By the way, that was the first time I ever used the word–emulate. I was trying to think of what to use, and this word entered my mind. I had to use a dictionary to see that I was using the word correctly. How about you? How often do you use a new word you have not used before?
 
I had a tooth in the lower front of my teeth that broke; one big piece came out. I thought that a part of me (the tooth) would be worth more than any diamond–since I grew it. I will get an inserted tooth in this space and still have a great smile.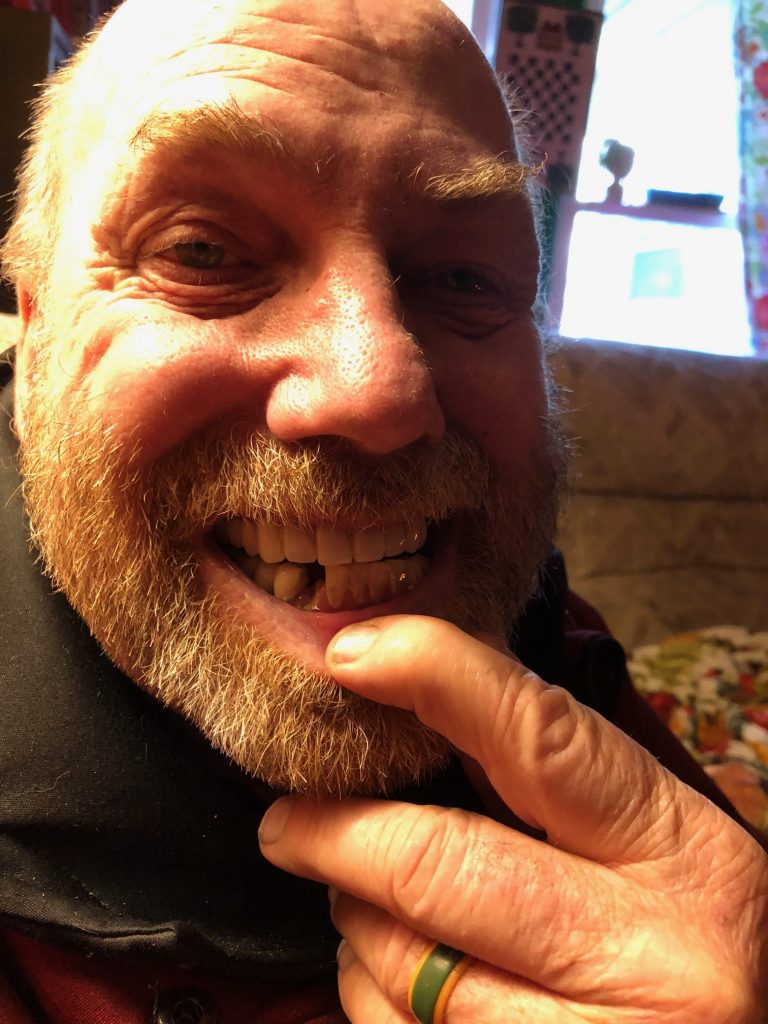 Alligators and Sharks can regrow teeth. Why can't humans?
 
Frank, the husband of the name, "Lee"'s Jewelry,  put the tooth on a gold ring band, and it turned out great. Lee and Beth have been friends for years.
https://www.facebook.com/LeesjewelryofGW
Beth loves her new ring.
Yes, she has part of me now.
Talk about a great wedding ring!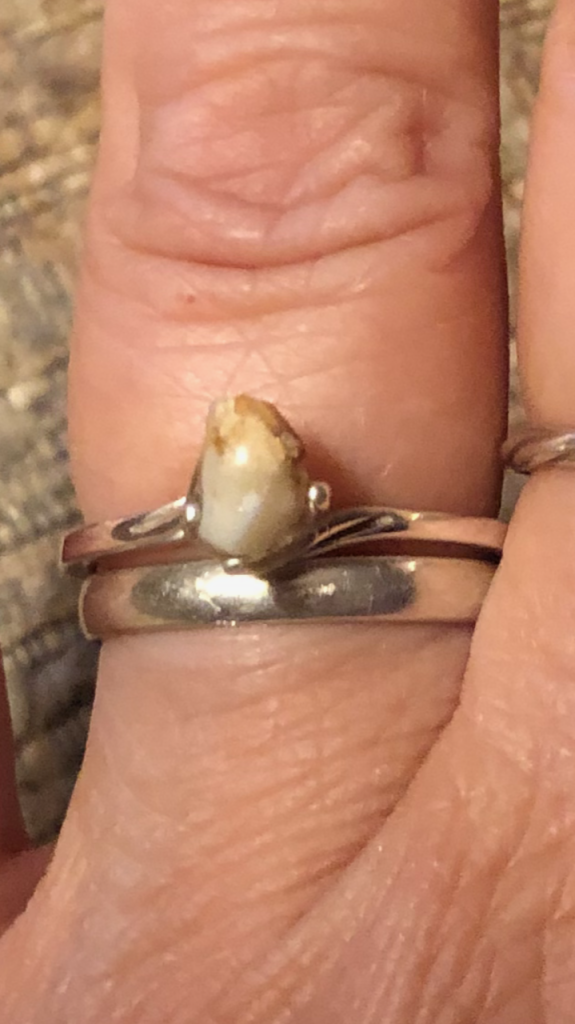 Beth said, funny, after I gave the ring to her.  >>
"Now I'm going to have to take the ring to a dentist annually for a check-up." 

10/25–There was a bee-bug that liked me. She just hovered around my head; interesting, yes.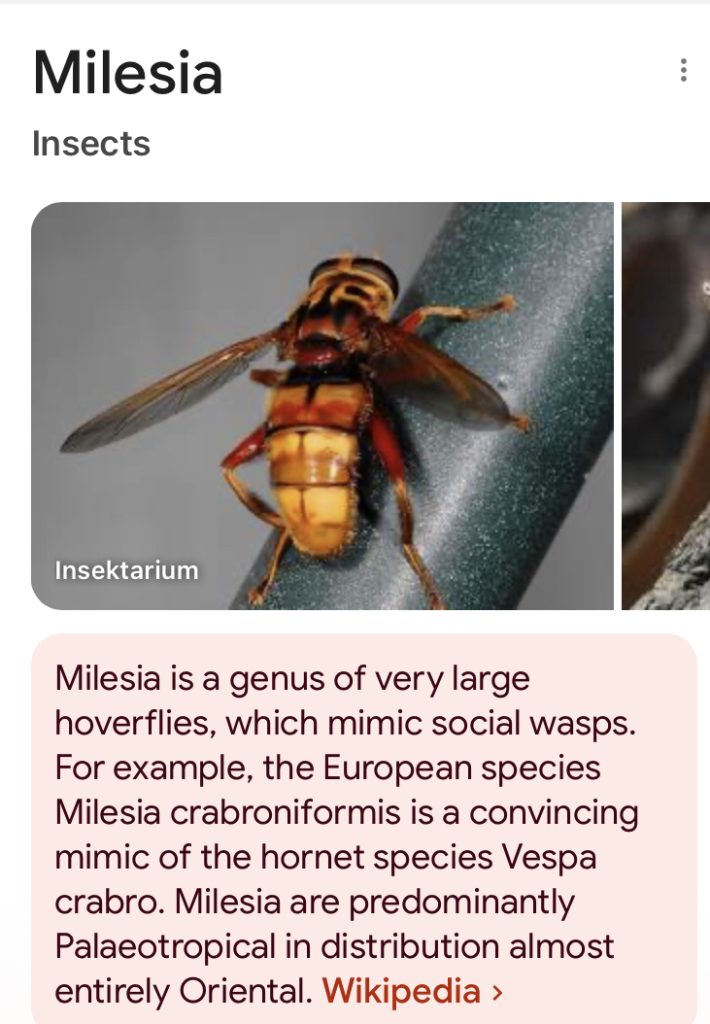 Beth found a beautiful fungus that looked quite pretty. You will see a photo.



10/26–I took Beth's car down to align the wheels. I was there for hours, as they discovered things wrong with the van. They made a list, and we will go to https://jiminy-fixit.com/ for repairs.

New baby bunnies–again.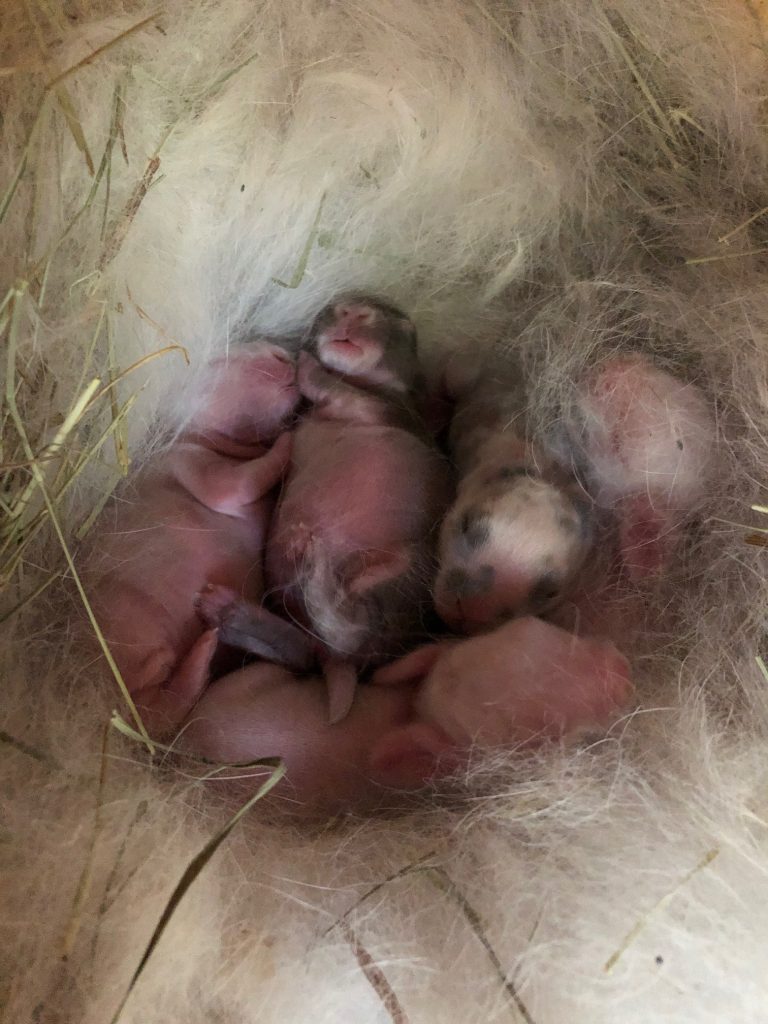 At Lows today, I saw a guy trying to load 4×8 sheets of plywood. I've done that before and know how difficult it is. He appreciated my help.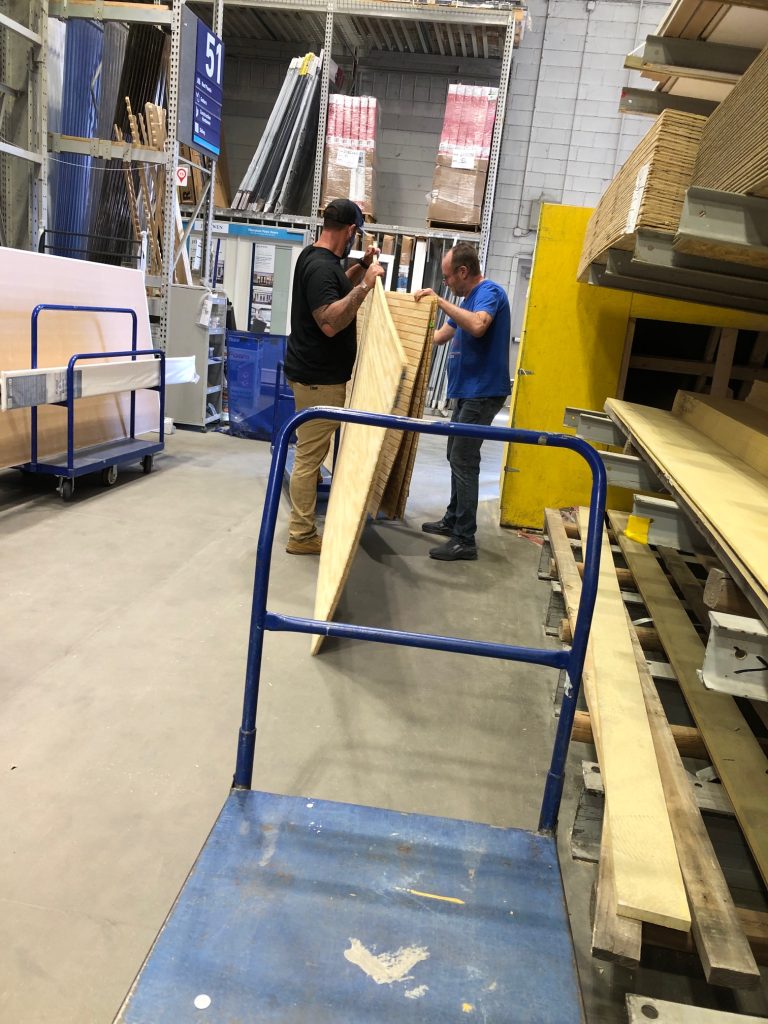 10/27–Jimmy found that we only needed a few things; happy about that I am. 
IS IT TIME TO "MAKE" THINGS HAPPEN AND LIVE A FULLER LIFE? 
******************
YOUR CHALLENGE FOR THE WEEK >>
Study and find your current purpose in life.
What is your aim?
What are your desires?
How can you move this challenge ahead? 
DO SOMETHING NEW–DAILY,
THEN, KEEP DOING IT FOR THE REST OF  YOUR LIFE.  
*******************
NEXT BLOG >>
You will learn of Beth's trip up to see her parents. 
AND WHAT ARE YOU PLANNING FOR YOUR UPCOMING WEEK?
*******************