"KITTING AROUND"
BLOG 245–What is your legacy going to be?


With my words, I hope to throw some oblique light upon your life.
I WANT TO INSPIRE YOU TO LIVE DIFFERENTLY OR BETTER!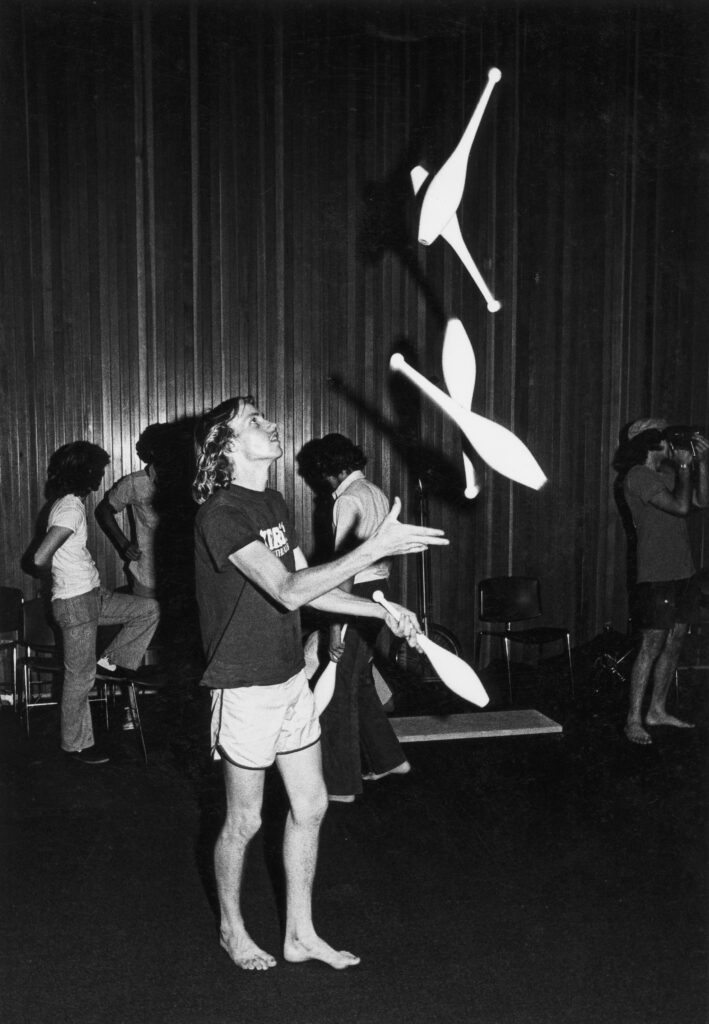 *** The joy I am experiencing in life is a marvelous thing!
*** Hit by two trucks—one involving a 37-day coma—I remain happy.
*** If you are reading this through Facebook, check out my blog on my website.
*** Website is kitsummers.com
*** To read past blog posts, go to >> kitsummers.com/blog/
*** After living in my van and traveling to all US states, I married Beth in SC.
*** Thanks, my wife, Beth, for editing and adding to each weekly blog.
*** I will have places to show you and tales to tell.
*** Secrets to unfold and good news!
BE TAKEN AWAY WITH ME
ON WONDERFUL ADVENTURES!
********************
TOPIC FOR THIS WEEK—What will you leave behind you?
YOUR CHOICE–WHAT DO YOU WANT YOUR LEGACY TO BE? 
Even if you have gone through a significant life change, such as my accident and 37-day coma, or have little money or success in life, you can still add to the world and make things better for society. That should be your primary aim–you can not die until you have done something to help the world.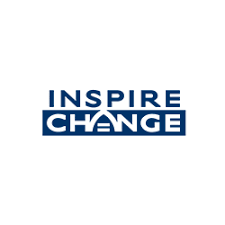 And, if you are successful and filthy rich, you, of course, need to add to future human lives in some way. This needs to be the main objective of how people live their lives. You are not here for just you; you need to do whatever you can to make life better for others–now and in the future. 
IN THIS WORLD, IF EVERYONE TRIES TO MAKE A BETTER LIFE FOR ALL OF US,
THIS WILL BE A BETTER WORLD FOR EVERYONE!  
For myself, all my life, I have driven myself to go for more, not necessarily working on my legacy, just always aiming toward the excellence I could find for myself and others. But, I am still determining what I will be most remembered for. It may be sticking to writing this blog and trying to make your life better.
 
Your legacy does not have to be a huge thing. Simply helping someone else could be your legacy. It is a matter of supporting and improving the world somehow.
 
Sad news this week: Matthew Perry died. He established his legacy and brought smiles to billions of faces by performing on Friends. Once again, this shows us that we have a limited time while alive. I urge you to make the most of the time you have left.

The too-soon passing of Matthew Perry seriously saddens everyone. He brought so much joy to hundreds of millions of people worldwide with his pitch-perfect comedic timing and wit. His legacy will live on through countless generations. 
THE DEFINITION OF "LEGACE" IS SOMETHING THAT IS PASSED DOWN. 
But Legacy can take many forms >>>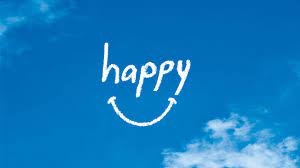 A Legacy may be of one's ethics and/or core values. 
A Legacy may be monetary or your assets, which are passed down.
A Legacy can simply be helping that old lady who is down the street.
A Legacy may come from one's character, reputation, and the life you lead.
 
It can be setting an example for others and guiding their futures. 
YOU MUST CONSTANTLY BE WORKING ON YOUR LEGACY. 
A legacy grasps your life and the lessons learned along the way, or it honors things that were most important to you, such as a skill or cause or an interest. Having a lasting legacy means that you share these deeper meanings with friends, family, and posterity.
 
Everyone creates and retells their story — your life tale connects you to your community and distinguishes you from the lives of others. In other words, your legacy is what makes you unique. It is more than just giving you good family stories to tell.
 
A legacy captures your life and lessons learned along the way, or it honors things that were most important to you, such as a cause or an interest like helping others. Having a lasting legacy means that you share these deeper meanings with friends, family, and posterity.
   
As you develop your legacy, inventory everything in your life that makes it uniquely yours. Live a lifetime of remembrances and family accounts that reflect your accomplishments and motivations. These stories will, for others, continue to enjoy your unique qualities for many years.
 
What will you be known for when you leave this world? The most influential people, the ones who leave behind incredible legacies, will live on in the hearts of the people they touch. Physically, they will no longer be a part of society—but their principles, philosophies, and accomplishments will become immortal, spreading from generation to generation. 
YOU CAN START MAKING YOUR MARK ON THE WORLD
TODAY BY PUSHING YOURSELF TO EXCELLENCE!
Legacy is about life and living.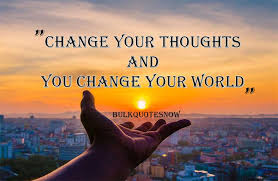 It's about learning from the past
About living in the present.
And building for the future.
Making a great family.
Writing a book.
Planting a tree.
Teaching a kid to juggle.
 
SUGGESTIONS–Just planting a tree. Where is it best to produce a young tree: a clearing in an old-growth forest or an open field? Naturalists tell us that a young tree grows better when planted in an area with older trees. The reason is that the roots of the young tree can follow the pathways created by former trees and implant themselves more deeply.
 
Over time, the origins of many trees may graft themselves to one another, creating an intricate, interdependent base hidden under the ground. In this way, more vigorous trees share resources with weaker ones so that the whole forest becomes healthier.
 
That's legacy: an interconnection across time, with a need for those who have come before us and a responsibility to those who come after us. Legacy is essential to what it is to be human. Research shows that adults need a sense of work to create a gift to support meaning.
 
Exploring the idea of legacy offers a glimpse not only into human relationships and building strong communities but also into the human spirit. If we all aim for the future in this way, what a wonderful world we would have.
 
The idea of legacy may remind us of death, but it's not about dying. Being reminded of death is a good thing because dying informs life. It gives you a perspective on what is essential. But legacy is really about life and living. It helps us decide the kind of life we want and the world we want to live in.
 
The giving and receiving of legacies can produce, all at once, an entire spectrum of basic human emotions–hope, longing, regret, jealousy, anxiety, fear, dread, bitterness, rage, a sense of failure, a feeling of accomplishment, pride, contentment, joy, gratitude, humility, love.
 
When you start thinking about legacies, no matter what your age or state of health, you take inventory of your possessions and also of your accomplishments and disappointments. You take stock of what you've learned because of what you have done in the past, what you're doing now, and what you still hope to do.
 
With varying levels of awareness, people also inevitably reflect on the people–on work, ideas, commitments, and social institutions that have given their lives shape and meaning.
 
Most of us will not be Albert Einstein, with our accomplishments remembered forever in the history books. But that does not lessen our need to create some meaning in our lives, to have what we've done and thought live on after us, to be remembered in some way.
 
From a practical standpoint, if you don't pass on your life experience by leaving a legacy, the wisdom you've gained through decades of complex learning will disappear as your physical body wears out. What a waste, I see in some people.
 
A legacy may take many forms – children, grandchildren, your business, an ideal, a book, a community, a home, or some of ourselves. Our legacy naturally intrigues us and others who witness it. Understandably, we want to know how the world will remember us after our death.
 
How many of us will be surprised?
How many of us live so that our legacy reflects us?
How many of us are living with integrity and courage?
If you haven't yet, start developing your legacy now! 
WHAT NEW STORIES ARE YOU READY TO WRITE?
********************
WORDS TO INSPIRE YOU! >>
Inspirational quotes and motivational sayings have a unique ability to change the way we feel about life and can change our thinking.
 
They are so interesting, challenging, and essential on our path to joy, happiness, and finding ways to inspire ourselves and others.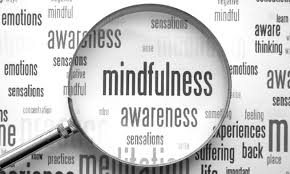 Inspirational quotes and ideas give us a quick and timely burst of wisdom to get our focus back, offering the inspiration needed for the day or occasion.
I hope to inspire you with my words.
Words have power.
Are you accomplishing what you want before your eventual death?
At any age, you can (and should) make changes to make your life better.
 
How you think and feel about yourself, including your beliefs and expectations about what is possible, determines everything in your life, and it all derives from your quality of thinking.
WHEN YOU IMPROVE THE QUALITY OF YOUR THINKING,
YOU CHANGE THE QUALITY OF YOUR LIFE—SOMETIMES INSTANTLY!
Just as positive words can make someone smile, and a well-timed amusing quote can make someone laugh, your thoughts react to the world in real time. You have this control!
 
You have complete control over only one thing in the universe — Your Thinking —and that's where motivational quotes come in!
 
To keep your motivation, you have to use each day as an opportunity to improve and get closer to your goals. It might sound like a lot of work—and with your busy schedule—next to impossible. But you can do it!
Self-talk is so essential—THINK RIGHT!   
Motivational words, yes, they are just words.
But they are positive words; they will keep you on track.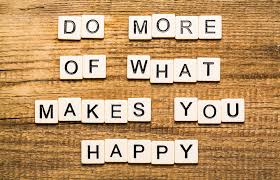 EVEN IF YOU START LATE, ARE UNCERTAIN,
OR ARE DIFFERENT –
YOU CAN STILL FIND SUCCESS!
Don't forget that you are only as young as the last time you changed your mind!
Keep your thoughts and self-talk fun and productive, and always reach for more advancement.
   
REMEMBER, VERY LITTLE IS NEEDED TO MAKE A GREAT LIFE.
********************
GET INSPIRED!
READ OPTIMISTIC QUOTES 
Positive and inspiring quotes are like beams of sunshine on a cloudy day. They inject optimism into our thoughts, brighten our mood,  and help us focus on the good in life. They remind us that even in the face of adversity, we can see the silver lining and embrace a positive attitude.
 
In a world filled with challenges and indecisiveness, the power of inspirational quotes cannot be exaggerated. These pearls of wisdom uniquely uplift our spirits, can spark positive change, and fuel our motivation often when we need it most.

I hope the following words help >>
 
"Everyone must leave something behind when he dies, my grandfather said. A child or a book or a painting or a house or a wall built or a pair of shoes made…It doesn't matter what you do, he said, so long as you change something from the way it was before you touched it into something that's like you after you take your hands away." – Ray Bradbury, author
 
"The planting of a tree, especially one of the long-living hardwood trees, is a gift which you can make to posterity at almost no cost and with almost no trouble, and if the tree takes root, it will far outlive the visible effect of any of your other actions, good or evil." – George Orwell, author
 
"The purpose of life is not to be happy. It is to be useful, to be honorable, to be compassionate, to have it make some difference that you have lived and lived well." – Ralph Waldo Emerson.
 
"In a gentle way, you can shake the world." – Mahatma Gandhi
 
"I don't want to end up simply having visited this world." – Mary Oliver
   
"Someone is sitting in the shade today because someone planted a tree a long time ago." – Warren Buffett
 
"If you're going to live, leave a legacy.
Make a mark on the world that can't be erased." – Maya Angelou
 
"The things you do for yourself are gone when you are gone, but those you do for others remain your legacy." – N. D. Kalu
 
"If your actions create a legacy that inspires others to dream more, learn more, do more, and become more, then you are an excellent leader." – Dolly Parton
 
"Our most important legacy will be the contributions we make to the lives of other human beings." – Thomas Kinkade
 
"The greatest legacy one can pass on to one's children and grandchildren is not money or other material things accumulated in one's life, but rather a legacy of character and faith." – Billy Graham
 
"We do make a difference – one way or the other. We are responsible for the impact of our lives. Whatever we do with whatever we have, we leave behind us a legacy for those who follow." – Stephen Covey
 
"It's about the journey–mine and yours–and the lives we can touch, the legacy we can leave, and the world we can change for the better." – Tony Dungy
 
"When you make loving others the story of your life, there's never a final chapter because the legacy continues. You lend your light to one person, and he or she shines it on another and another and another." – Oprah Winfrey
COMPOSE A NOBLE BOOK AND WRITE A BEST-SELLER.
YOU ARE AMAZING—PLAY YOUR PART!
********************
MY DAILY JOTTINGS >>
Each week goes by so quickly, don't you think?
Time is going faster all the time, it seems.
Do you keep track of what you do each day?
Do this for a few weeks, and you will see your time differently.
 
10/28–Beth and I visited a local annual flea market in Plum Branch. Advertising was minimal; very few people showed up. Beth had put together some items to sell, and I brought nine of the coffee tables I built. There was interest, but none of the coffee tables sold.
10/29–Hmm, on this Sunday, we only did a little. Yet, life is how we make it, and I could have made something happen, did you?
One thing: Baby bunnies made an appearance today!
That's a good thing.
10/30–Beth's van has been pulling to the left. I took it to have the alignment checked. They made it right. Yet, the van still pulled to the left. I was told it was the tires that were bad; who would have known? I went to a used tire place and bought two for $55 each.
Right away, the van was driving excellent.
Have you ever put used tires on your vehicle?
I've done that before, and both times, it turned out perfect.
10/31--Doctor, doctor, here we come. I've had a tooth that was bothering me. Dr. Cook did an x-ray, and I have a tooth in the back that needs help. Not having the money right now, I will have to live with it (for now.) Beth has had a sore knee. They did an x-ray, and she will eventually need knee replacement surgery. She will ultimately take care of it. For now, a frozen bag of corn helps with the pain.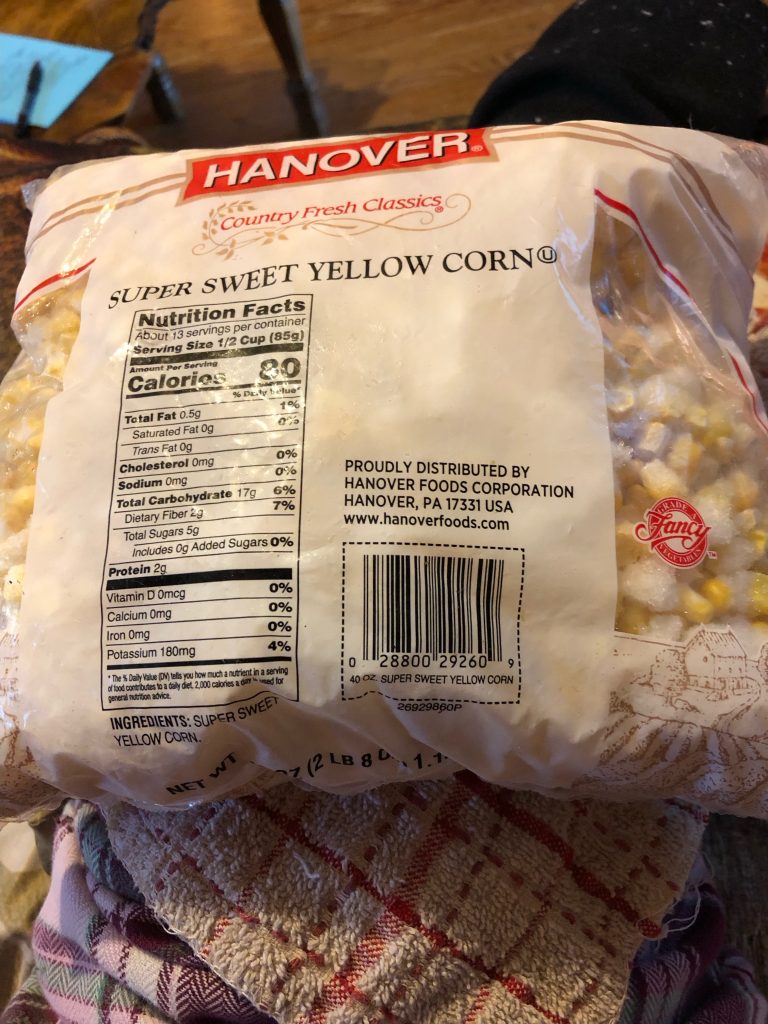 After, since it is down south from here near the dentist, I returned to Costco for some items. As you know from before, I always end up getting there around lunchtime (planned?) Many different samples they usually have–my lunch.
11/1–Freezing weather today; yes, the cold spell hit. We will be running the fireplace all day.
I bought some flowers for Beth–that made her very happy.
I must do that more often!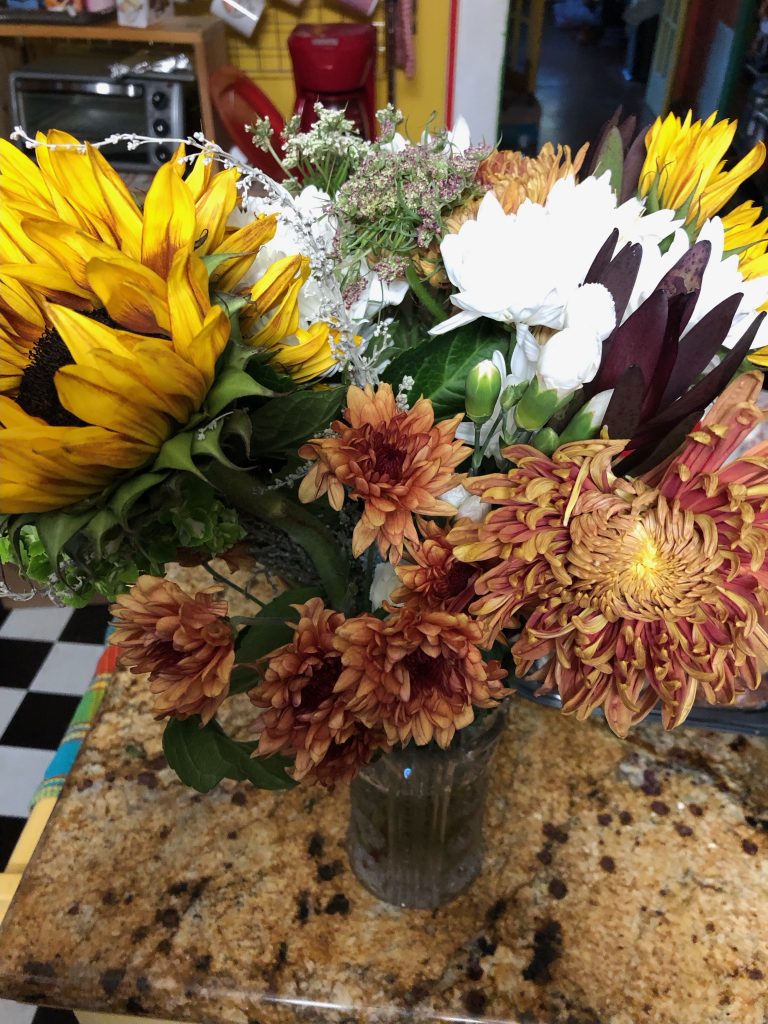 11/2–Took care of the yard and plants today. Because of the sudden cold streak, the zucchini has all died, a sad thing. There is some lettuce and broccoli still living, which is a good thing.
We got some apples for free!
Of course, fresh apple sauce was on the menu.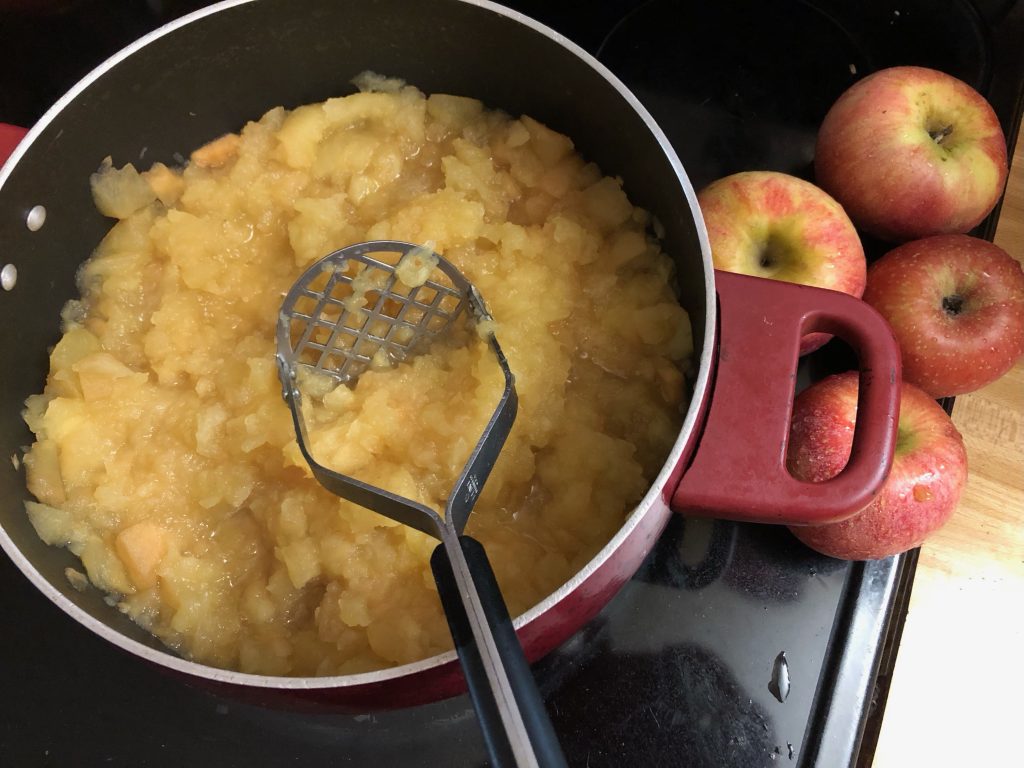 11/3–Off to shopping at the markets today. We know of a few that still have lower prices, and we have stocked up.
With the massive changes coming, you should stock up, too.
IS IT TIME TO "MAKE" THINGS HAPPEN AND LIVE A FULLER LIFE? 
******************
YOUR CHALLENGE FOR THE WEEK >>
Work on building your legacy this week.
Some suggestions: 
As you are walking and see any trash, pick up any trash you see and toss it in a rubbish bin. 

Connect with family and build relationships. 

Help that lady down the street. Buy groceries for her if needed. 

Work on that book you have been meaning to produce. 

Change your diet, and start eating better for your body. 
DO SOMETHING NEW–DAILY,
THEN, KEEP DOING IT FOR THE REST OF  YOUR LIFE.  
*******************
NEXT BLOG >> As winter is here, you will read of the cold this week. 
AND WHAT ARE YOU PLANNING FOR YOUR UPCOMING WEEK?
*******************