BLOG 85—With Steve Mills in Ohio
The Wanderings of Kit
(Do you wander or just wonder?)
With my words, I hope to throw some oblique light upon your life. By writing this blog I want to inspire you to see your life in a different and/or better way and find joy how you can.
*****************************
YES—YOU CAN > >
***Change your life at any time to make it more magnificent!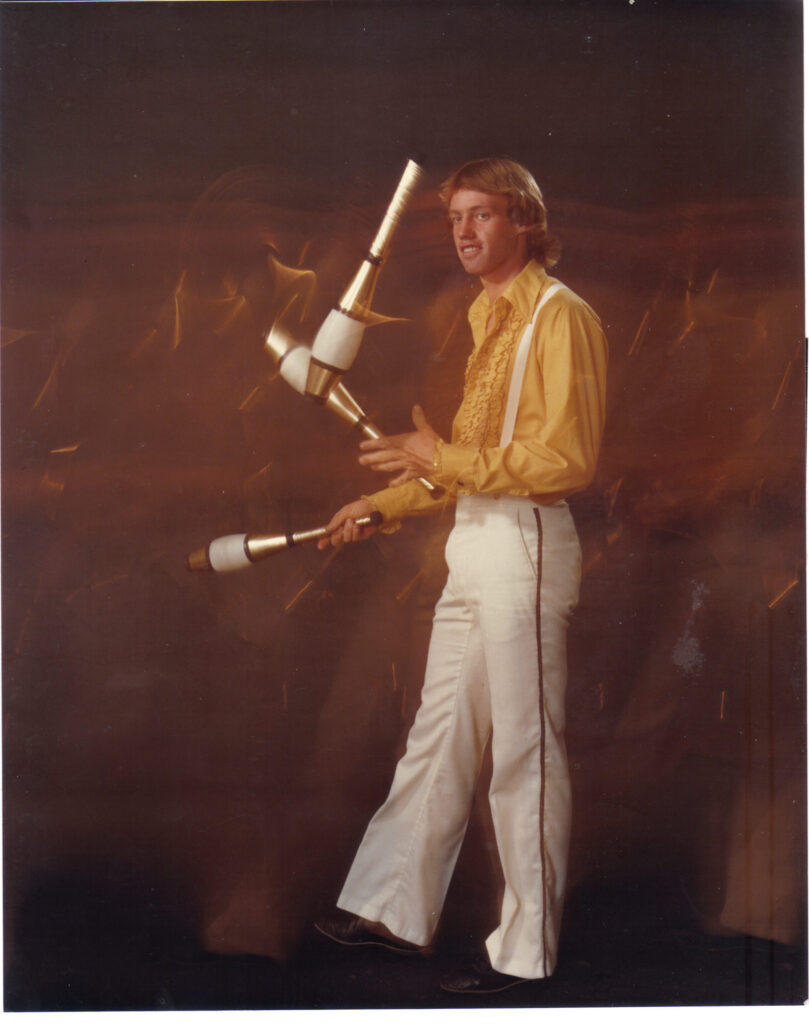 ***Live with little money and still have an excellent life.
***Be able to live life getting very little sleep.
***Live ANYWHERE in the world and still make your life a fantastic event!
***Read of experiences that will add to and make your life better.
***I want to inspire you as to the wonders of the earth.
***Perhaps this is my new "gig", traveling the world doing the same?
And, I'm not just, "Kitting Around".
Create the life YOU want to live, NOW!
Then make your life better and better!
*****************************
***Remember, to read past blog posts, go to kitsummers.com/blog/
*** If you are reading this through Facebook, check out my blog on my website.
*** If you are not my Facebook friend, yet, please befriend me.
*** The freedom I am experiencing in my travels is a marvelous thing.
*** Going where I want, when I want, and seeing wonderful places and people.
*** I will have places to show you and tales to tell.
*** I will have secrets to unfold and good news!
I WANT TO TAKE YOU AWAY WITH ME
ON WONDERFUL ADVENTURES!
*****************************
*****************************
*****************************
INTRO TO THIS WEEK >>
You may have noticed, I sometimes add to and edit the beginning words to my blog, up to about the My Daily Jottings.
I've found that that is the key to great writing—edit and then edit and then edit some more. Never good enough, but keep making better and better. Never be satisfied, always keep improving (in your writings, and, more important, in your life.)
I'm hoping my weekly posts do add to your life. Writing them adds to my life, thanks for reading.
================
WORDS TO INSPIRE YOU! >>
Inspirational quotes and motivational sayings have an amazing ability to change the way we feel about life and can change our thinking. This is why I find them so interesting and important on the path to joy and happiness. This is no secret.
So what's the secret of inspirational quotes?
1) Intending to inspire someone.
2) Having recognized our own need to be inspired.
Inspiration >> The process of being
mentally stimulated to do a certain thing.
You see, the way you think and feel about yourself, including your beliefs and expectations about what is possible for you, determine everything that happens in your life. It all derives from your quality of thinking.
When you change the quality of your thinking, you change the quality of your life—sometimes instantly. Just as positive words can make someone smile, and/or, a well-timed humorous quote can make someone laugh, our thoughts react to the world in real-time. You have this control.
You have complete control over only one thing in the universe — your thinking – and that's where motivational quotes come in! Self-talk is so important—THINK RIGHT!
I hope the words I pick do help you.
=============
Be inspired by these words >>
"

What you get by
accomplishing
your goals is not as important as what you become by
working toward
your goals."
============
MY DAILY JOTTINGS >>
9/12/2020—Always feels good to get my blog out to you every Friday. Of course, reading through brings back fabulous memories, usually.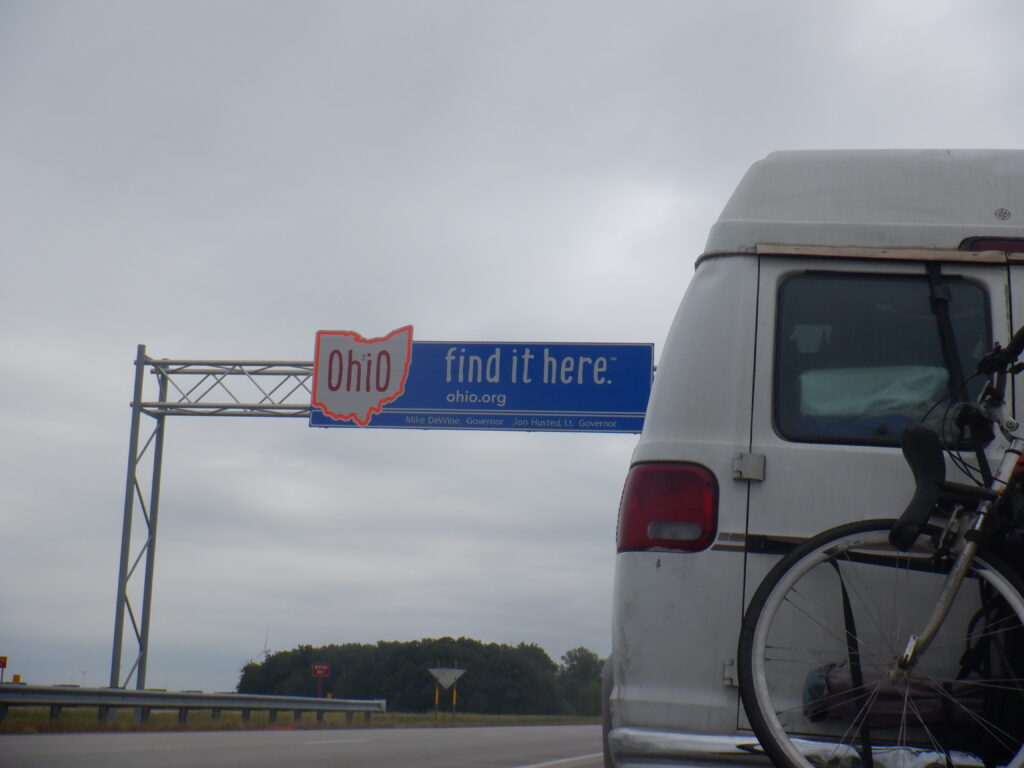 This is getting ridiculous! When I put my blog today, I was in a library, in a private room, with the door closed, doing some final editing as I was getting Blog 84 out to you. This room had windows so people could see in.
A librarian actually came in and told me I had to have my mask on!
Remember, I was in a room alone with the door closed. I ask him, "Why", as I usually do. He said, "To protect you and others". I said, "From what? He said, "The Corona Virus". He also said it is a library policy.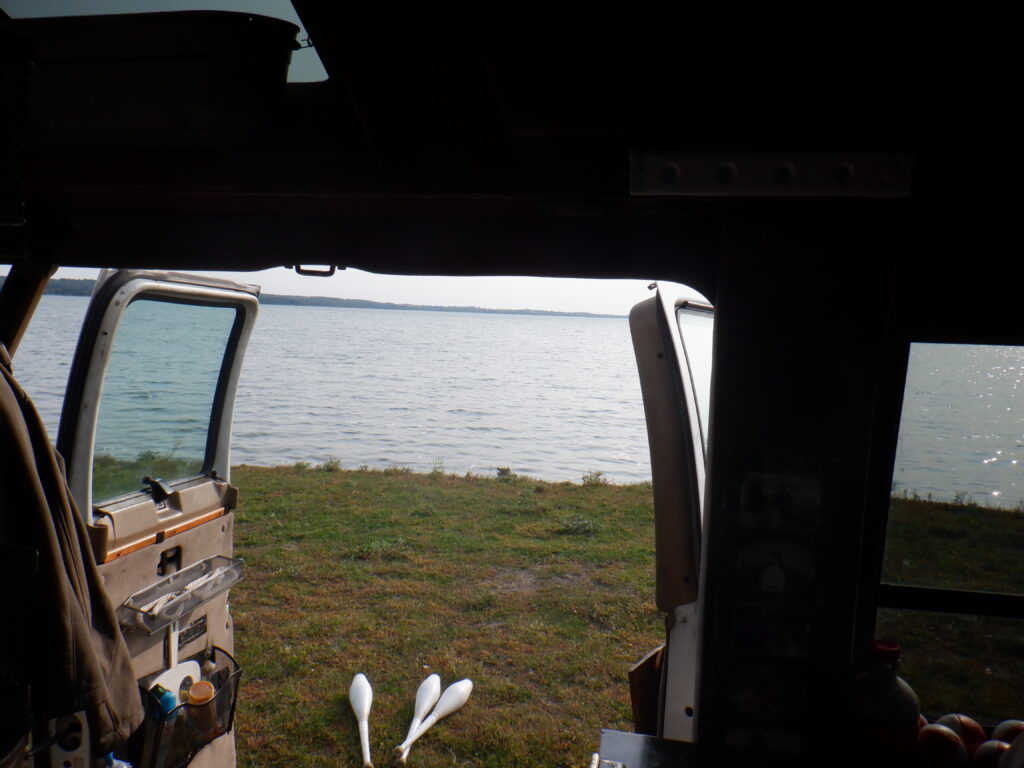 It's like these people forget how to think. Anyone should be able to figure out that is very safe for me and others being in that room with the door closed.
So, that was in Rapid City, South Dakota. You know how I like cities—NO, I don't. East I went to a small town called New Underwood.
I was at Rawlins library most of the day. This is a fantastic two-story building with a nice lawn all around, which was hardly used. I don't know if you've seen, most libraries are spectacular, inside and out. The government does a superb job keeping our libraries great.
I was going to spend the night in the library parking lot, which would have been quiet and nice. But, I wanted to move on. Within ten miles I found Farm Island State Recreation Area on Lake Sharpe. I had to stay.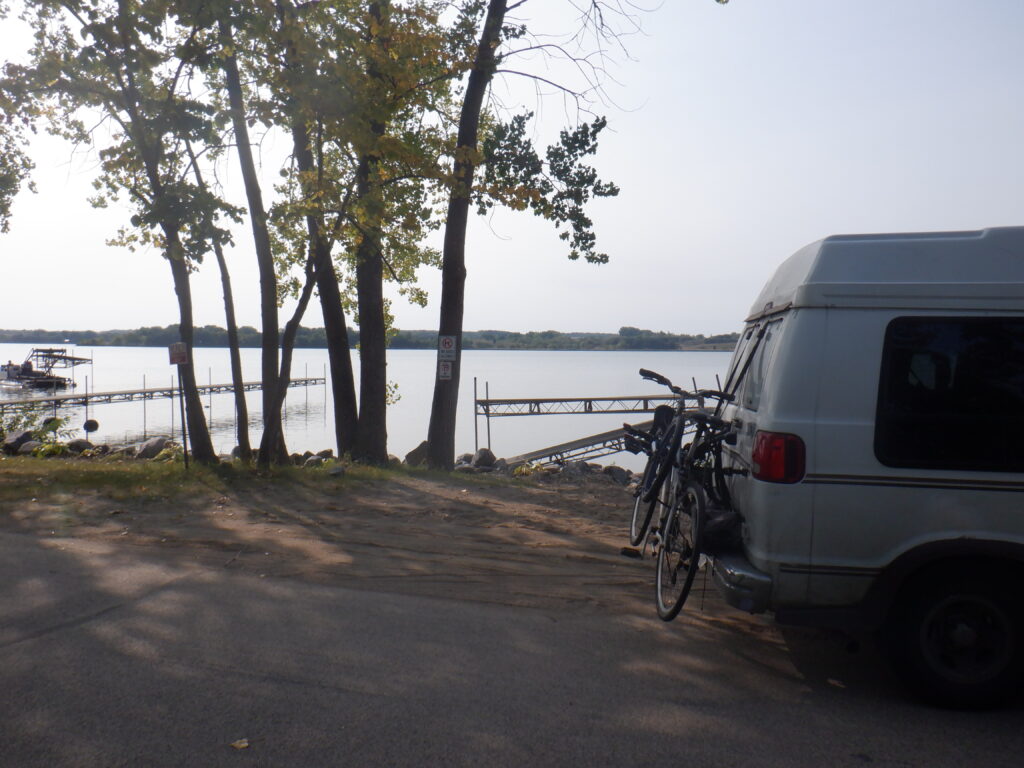 I found a campsite right on the lake, splendid it is. Did some juggling right outside the van door on the grass. Did not have wood for a fire, so I didn't. 5:39pm now, I will do some more juggling and do some reading. Very comfortable here.
9/13—I checked last night, this campground has a shower, so I did in the morning before the sun was up. Feel very clean today.
From Pierre I drove to the north along the Missouri River, such a delight this drive is. Being Sunday, boaters were out. I had pulled off at a place where they put their boats in the water. Very nice here.
9/14—A slow and meandering drive today. Tomorrow I will be meeting Lindsey Schmidt, whom I met through
https://www.facebook.com/groups/TBISS.
She happened to be somewhat on my path as I am traveling east, so I had to.
Remember, if you are anywhere near the roads I am taking, I would love to stop by for a visit. Right now I am on my way to Lancaster, PA, going through the Chicago area. Are you anywhere along the way? Contact me and let's set something up.
Had all day today and also tomorrow until a
noon lunch to saunter around Minnesota.
On the way was the always dapper Lake , so here I am for the night. You see from the photo I have some grass right outside my doors to throw clubs around; with the lake just a few meters away.
On the street are, what look like, million dollar homes, but I am the one out by the water. You've seen photos, yes? My million dollar van?
Flies have taken over! I often leave the van doors open, so, of course, that's an invitation. The warmth of the day I get inundated with the pesky bugs, but, it seems, as the sun in going down most head for the hills, or their home?
That still bugs me (get it, "bugs"?) Why could they not think of a better word for the little varmints? "It can fly, so let's call it a 'Fly." How simpleton. What about a beetle, why didn't they call that a "walk"?
I wrote about this once before, it happened again.
I saw a fly flying at 75 miles an hour!
I couldn't believe it!
This was like a world record!
(Of course, he was in the van with the windows closed, but a fast fly none-the-less.)
What's strange to me is, perhaps, a fly rides with me for fifty miles. Once he is let out he is in a completely different environment. And, then this fly does fine for his short life. But, most humans have difficulty with any change.
Moving on . . .
Dinner was chili with fresh-cut onions—nice!
So, I'm sleeping right next to a gorgeous lake tonight.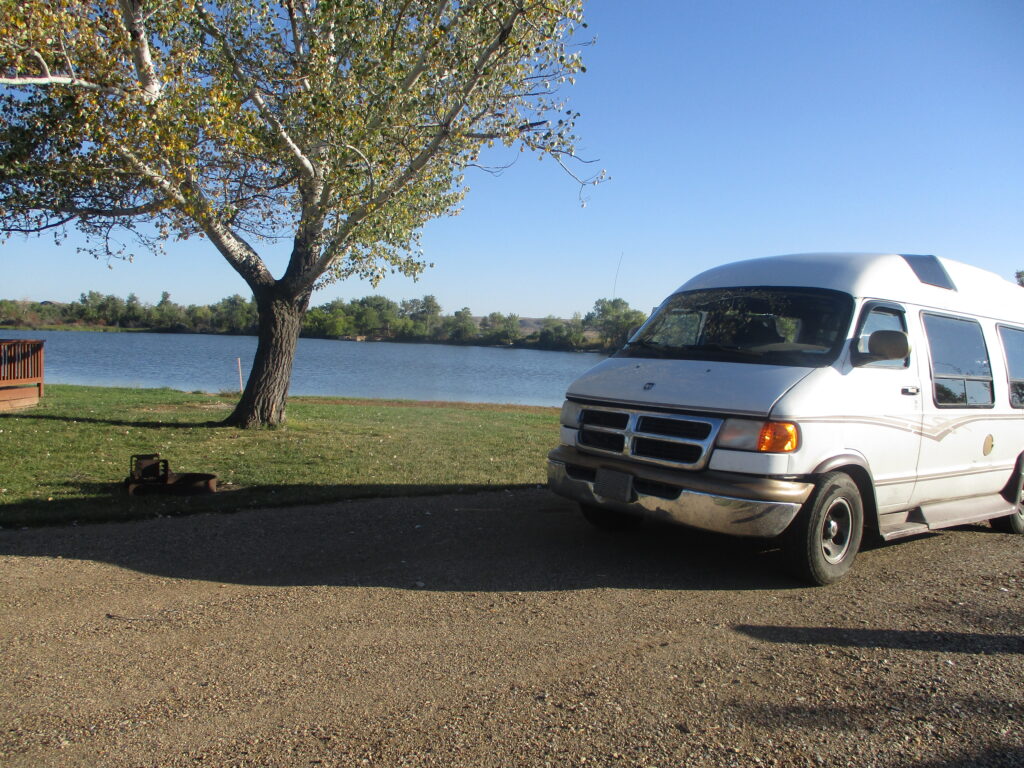 And, where are you sleeping?
As I often do, I was out for an evening juggle. I met Caroline, we had a nice conversation. Always good to meet new and interesting people. I do miss being in a relationship.
9/15/2020—Arrived early to meet with Lindsey. So, I drove and found a park with no one around. I took a shower, how I do outside the van, and cleaned the inside of the van, too. Another nice lawn, threw juggling clubs for a time.
What's strange is I am not finding libraries anywhere in a hundred miles of here. Usually, they are more common than that. But, I recently downloaded an update for my GPS software for my Garmin.
A bad thing. I am thinking they sent me bad software, so I would have to buy new, which I did. I see improvements, but I also feel like I was snickered.
Lindsey took us to lunch and we also went on a nice walk. A lovely lady, so glad to meet Lindsey. A great place for lunch, take a look >>
https://www.facebook.com/pages/category/Arts—Entertainment/Art-In-Motion-on-the-Lake-Wobegon-Trail-177061126572161/
Some years ago while in LA taking acting classes Lindsey started getting headaches—severe ones at that.
She went to see a doctor and this doc said she had to go in right away to have her brain scanned. It came to show that she had a big cyst growing on her brain. The doctors went in and removed the cyst, but it was a big change for Lindsey.
I am so impressed with the way Lindsey helps other people. That is her work and also her passion. So good of her. She also lives with and helps take care of her parents, Ron and Irene Schmidt, two great people.
9/16—Back at a library again, they are like my home nowadays.
Next, I am heading to meet with Steve Mills in Ohio. About 600 miles. I am actually sleeping while parked in a cornfield tonight (have you ever slept in a cornfield?
Steve developed that juggling move with 3 balls called, "The Mills Mess". Now jugglers worldwide do this move. Here is Steve doing his, "Mess".
https://www.youtube.com/watch?v=MkcvV9wwYvw&ab_channel=Dub%C3%A9Juggling
And, Steve has been a performer since when I started in the middle 70's. Take a look >>
https://www.youtube.com/watch?v=_Ndzq3SNIt0&ab_channel=SteveMills
9/17—Awoken by the police at 1:30am. They said they were just "checking" on me. After some talk and allowing them to check out the inside of the van I laid back for sleep. As you might know, sleep can be hard for me.
In fact, it was hard to get back at 2am, so I decided to get on the road. Chicago can be difficult with the traffic during the day, so I conquered the roads in the middle of the night. Truck drivers know this, too, so it was just little ol' me and a bunch of trucks on the road.
After getting through Chicago I drove for a while into Indiana. I did a search for a library on GPS and here I am, parked in front. They have wifi on right now, but, being on the street in front of the library the signal is too weak to get on their wifi.
Still dark out, I think I will hang out here for a time—lay down, have breakfast, juggle? I'm not due at Steve's until tomorrow at 3pm, so, I have time to spend.
9/18/19—With Steve at his home he has been renting out. This is a church he purchased many years ago and he converted it into a home, a very nice home.
The last renter he had was an old man, very educated about many areas. This man amassed a huge volume of books—hundreds, or, perhaps, thousands?
But, Steve could not want to keep these books, and had asked many if they wanted them. No takers. It ended up that he is burning all the books! This is really the only way to discard of them, sad.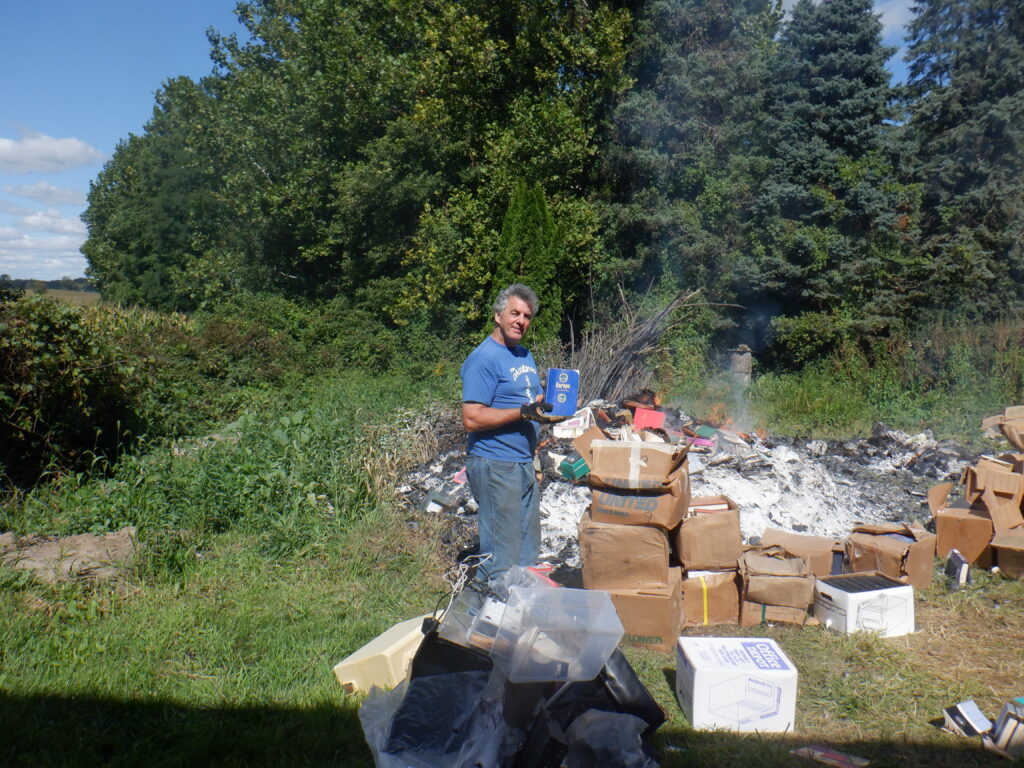 I had heard about his books previously. I hate the of burning books. I tried hard to get a local library to take them, they said no. These volumes were many of the classics.
Books by Mark Twain, Jack London, Herman Mellville, C.S. Lewis, just to name a few. I felt terrible with the burning of these books, but Steve needed to clean out the place. I do know that all of these books are computerized these days, so not too much of a loss.
I checked with a local library, the head librarian told me they couldn't use the books, even though many were classics and antiques. So hard to see these fabulous volumes destroyed, but Steve had to move on.
I will be with Steve for a few more days. Great to see him again.
I'm lonely out here, I would love to hear from you.
Either through Facebook or email, kitsummers@gmail.com
****************************
MY CHALLENGE FOR YOU THIS WEEK >>
Read at least one book this week.
**************************
NEXT BLOG>>
Will be heading to Lancaster, PA for April's wedding, happiness!
===========