The Wanderings of Kit

(Do you wander or just wonder?)
With my words, I hope to throw some oblique light upon your soul.
By writing this blog I want to inspire you and show you that–
YES—YOU CAN > >
***Change your life at any time to make it more magnificent!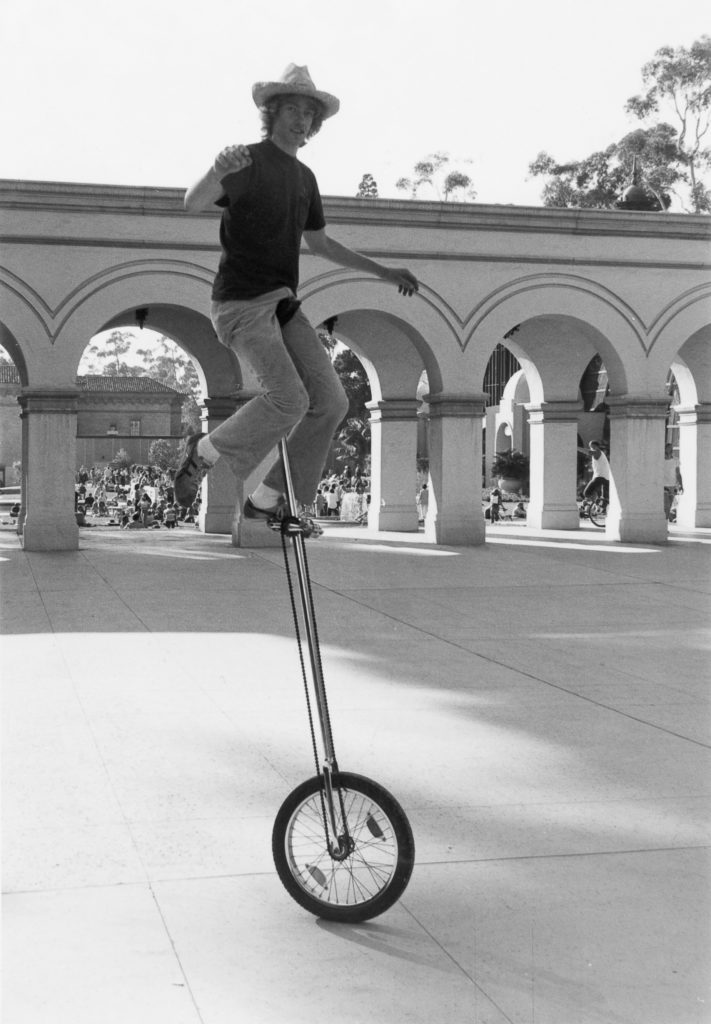 ***Live with little money and still have an excellent life.
***Be able to live life getting very little sleep.
***Live ANYWHERE in the world and still make your life a fantastic event!
***See experiences that will add to and make your life better.
***I want to inspire you as to the wonders of the earth.
***Perhaps this is my new "gig", traveling the world doing the same?
***And, I'm not just, "Kitting Around".
Design the life YOU want to live, NOW, then live that life!
*****************************************************
***Remember, to read past blog posts, go to kitsummers.com/blog/
***If you are reading this through Facebook, check out my blog on my website.
***If you are not my Facebook friend, yet, please befriend me.
***The freedom I am experiencing in my travels is a marvelous thing.
***Going where I want, when I want and seeing wonderful places and people.
***I will have places to show you and tales to tell.
***I will have secrets to unfold and good news!
I'm glad to take you on my journeys with me!
**********************************************************************
**********************************************************************
Things were slow this week, should have more wilderness next week.
I had a good time with the folks with LOWs folks at https://www.quartzsitervshow.com/. Now I have moved on to Phoenix and down to Tucson in Arizona. I came down to Tucson mainly to have my bike repaired. As you know, I have the bike on the back of the van, I had backed into something and bent the rim on the bike.
=====================
Words to inspire you!
Here are "i" words to inspire you.
Idea Ingenuity Ideal Initiate Ideally Initiative Immense Innocent Immerse Innovate Immune Input Impartial Inspiration Impeccable Inspire Impress Inspired Impressive Interest Improve Interested Improvement Interesting Increase Invitation Incredible Invite Indeed Inviting Ingenious
=====================
MY DAILY JOTTINGS >>
1/27/20—Over the weekend I spent with the LOWs group, a good time was had by all. Hard to remember all the names, but I made many friends. Loma, thank you for mending my sleepy bag and another bag, you do great work. Joy, thank you for the cheeseburger and great to spend time with you looking through the sale with you.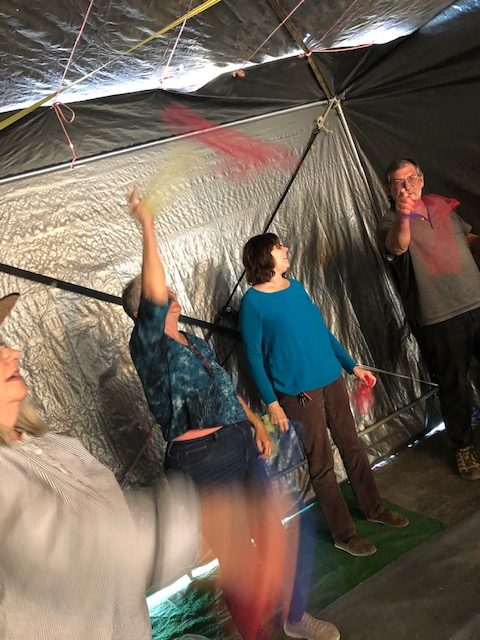 Teaching the LOWs group how to juggle with scarves
A special thanks to Trish Bishop and Yvonne Harresy, leaders of the LOWs group. Yesterday, when you took the group out, that was some of the best pizza I have ever had. And, I guess I was a Virgin Mary until yesterday, when you bought me my first Bloody Mary. Yes, a good tasting drink.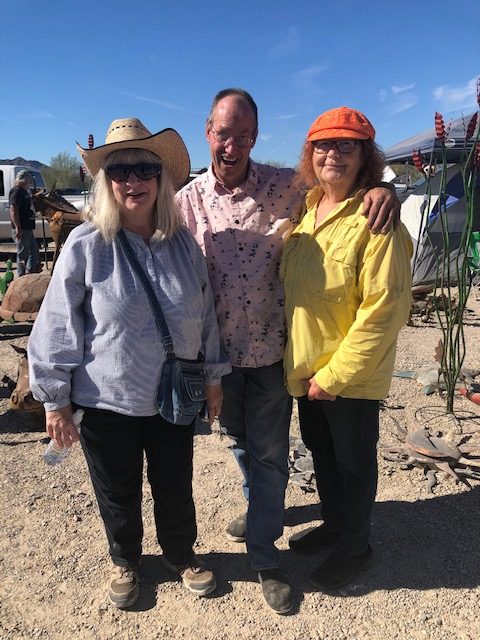 Me with Pat and Suzzane
On this Monday, I left early and headed over to the library in Quartzsite, where I will be getting online soon.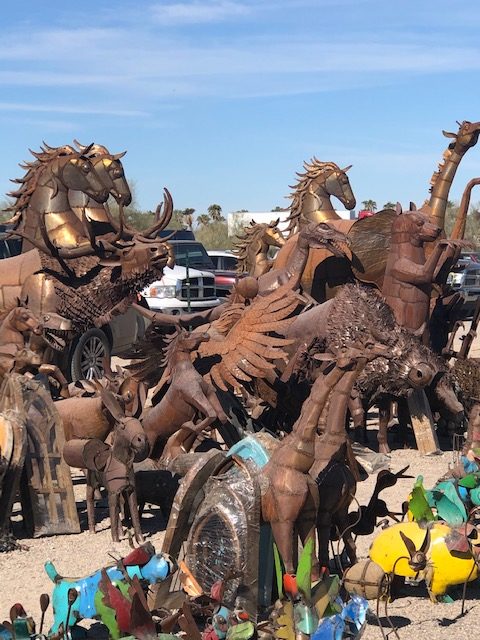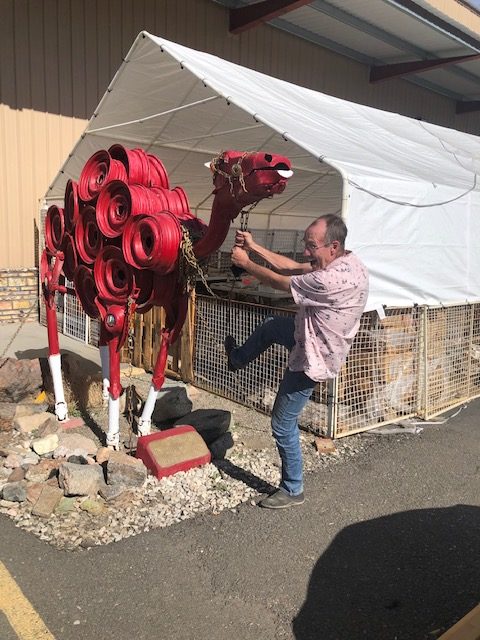 When we were out we saw some metal monsters. 
1/29—Another clear and beautiful day as the sun is coming up, I love it.
What a fabulous day yesterday. The van was making a clunking sound when I turned the wheel while going slow, this started up in Phoenix. Worried and concerned, I made it down to Phoenix and then looked for a repair place. I know the usual, like Pep Boys, would find many more problems than just the steering, I wanted to find a local mom and pop place.
I came upon www.CompuTech-auto.com. First I talked to Dan, who figured out the problem right away. Then I met Darlene, the owner of the place. She was quite inspired by my story and we became friends right away. I found out she bought the business from someone else and kept the name.
I suggested to Darlene that, right away in my mind, the name "Computech" sounded like it would be expensive and that it sounded like a computer company. I come up with three names instead >>
"We Fix Your Car Right!"
"Trust Your Vehicle to Us!"
"Our Repairs Will Make You Happy!"
She likes my suggestions and I stressed that changing the name could bring her more and more business.
For business writing the customer benefits should be stressed, what will they be getting out of it. Benefits, benefits, benefits. Darlene said she will let me know later about the name change.
And, a food truck came by, thank you for the great street tacos, Darlene.
Then on to Tucson.
The main reason I came down to Tucson was to go to https://bicas.org/. As you might know, I keep my bike and unicycle on the back of the van. It hurts to admit it, but I had backed into something a few weeks ago and bent the back rim on the bike. I had gotten help from Bicas before, they are actually like a school and you do the work under their direction, so, a free repair, after I put in some help at the shop.
1/31—Every day I awake to sunny and clear skies. The night is usually quite cold, then warmer and warmer as the day progresses. I do like this weather much better than the weather back where I lived near Philadelphia for over 30 years.
The van needs new ball joints, so I am back in Phoenix at Computech to get new ball joints for my steering. So great to work with Darlene, the owner, on the work that needs to be done. If you are near to Phoenix and need any repair work on your vehicle—this is the place to come.
Then, I have five days with nothing scheduled, wondering what I will do.
=====================
My Challenge for You this Week >>
Do you know your neighbors? Go and meet five this week if you don't;
=====================
Next Blog >>
February 5-9 I will be meeting with another LOWs group, the Apache LOWs, at Lost Dutchman State Park near Apache Junction, Arizona (near Phoenix.) Should be a good time, I will let you know.
=====================