The Wanderings of Kit

(Do you wander or just wonder?)
With my words, I hope to throw some oblique light upon your soul.
By writing this blog I want to inspire you and show you that–
YES—YOU CAN > >
***Change your life at any time to make it more magnificent!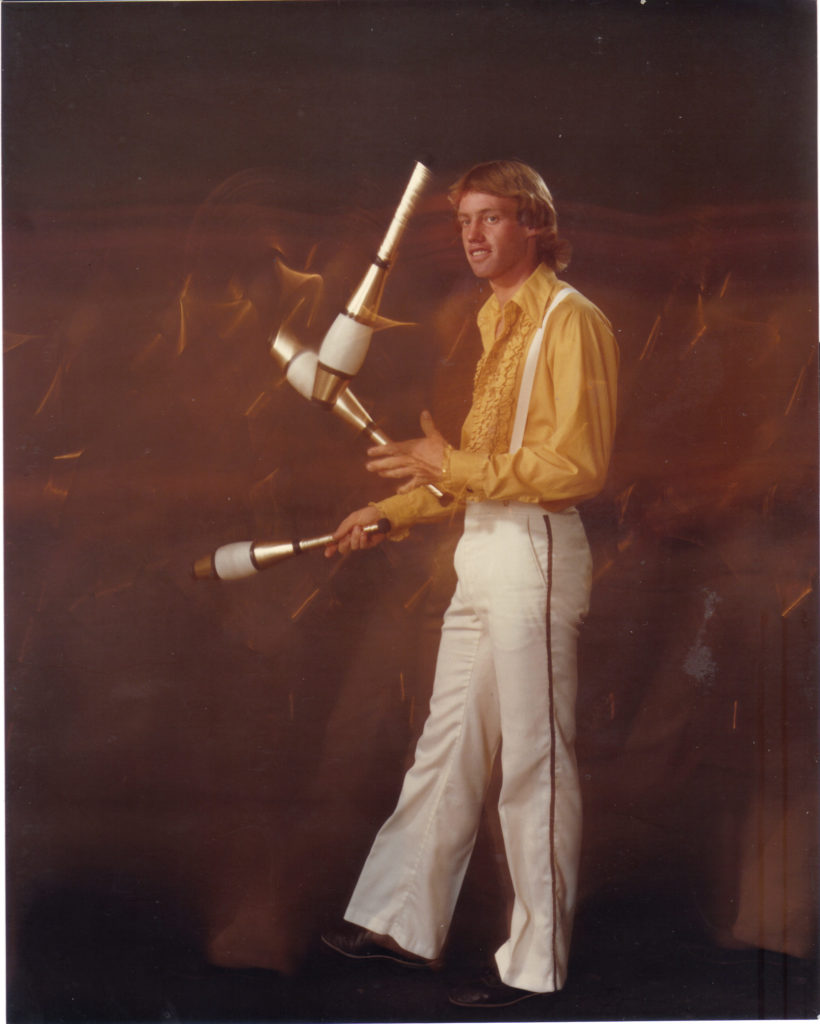 ***Live with little money and still have an excellent life.
***Be able to live life getting very little sleep.
***Live ANYWHERE in the world and still make your life a fantastic event!
***See experiences that will add to and make your life better.
***I want to inspire you as to the wonders of the earth.
***Perhaps this is my new "gig", traveling the world doing the same?
***And, I'm not just, "Kitting Around".
Design the life YOU want to live, NOW, then live that life!
*****************************************************
***Remember, to read past blog posts, go to kitsummers.com/blog/
***If you are reading this through Facebook, check out my blog on my website.
***If you are not my Facebook friend, yet, please befriend me.
***The freedom I am experiencing in my travels is a marvelous thing.
***Going where I want, when I want and seeing wonderful places and people.
***I will have places to show you and tales to tell.
***I will have secrets to unfold and good news!
I'm glad to take you on my journeys with me!
**********************************************************************
**********************************************************************
Words to inspire you!
(This is from a sign that was at the LOWs camp) >>
Fear Less
Hope More
Eat Less
Chew More
Whine Less
Breathe More
Talk Less
Say More
Hate Less
Love More
And All Good
Things are Yours
=====================
MY DAILY JOTTINGS >>
1/17—Arrived where I was going to park in Quartzsite about 8am, already much of the parking is taken. Good thing I was early before the sun appeared so that I got a good place to settle the van in the area. I walked around and bought a few things. The event doesn't really get going until tomorrow, but here I am.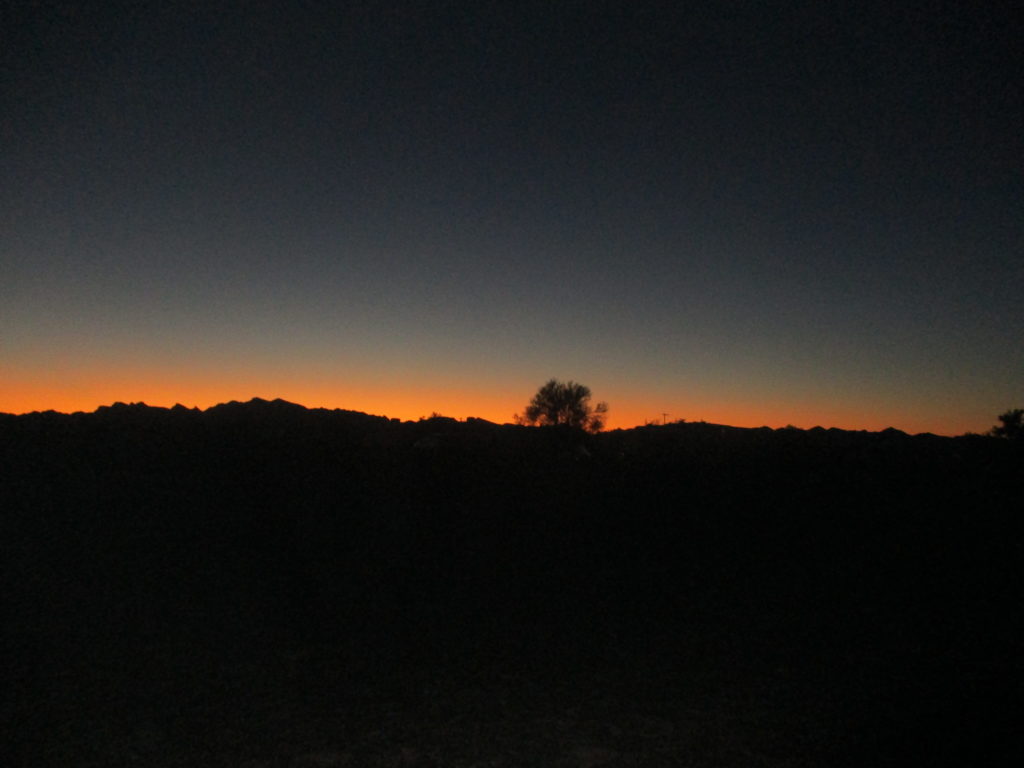 Back at the LOWs camp, tonight they had a pot-luck dinner, and, as usual, I ate too much. This afternoon I had made a batch of my fresh salsa, people liked. Did you ever see summerssalsa.com ? Take a look and let me know what you think. Just for you, I have put my recipe below, let me know how yours turns out.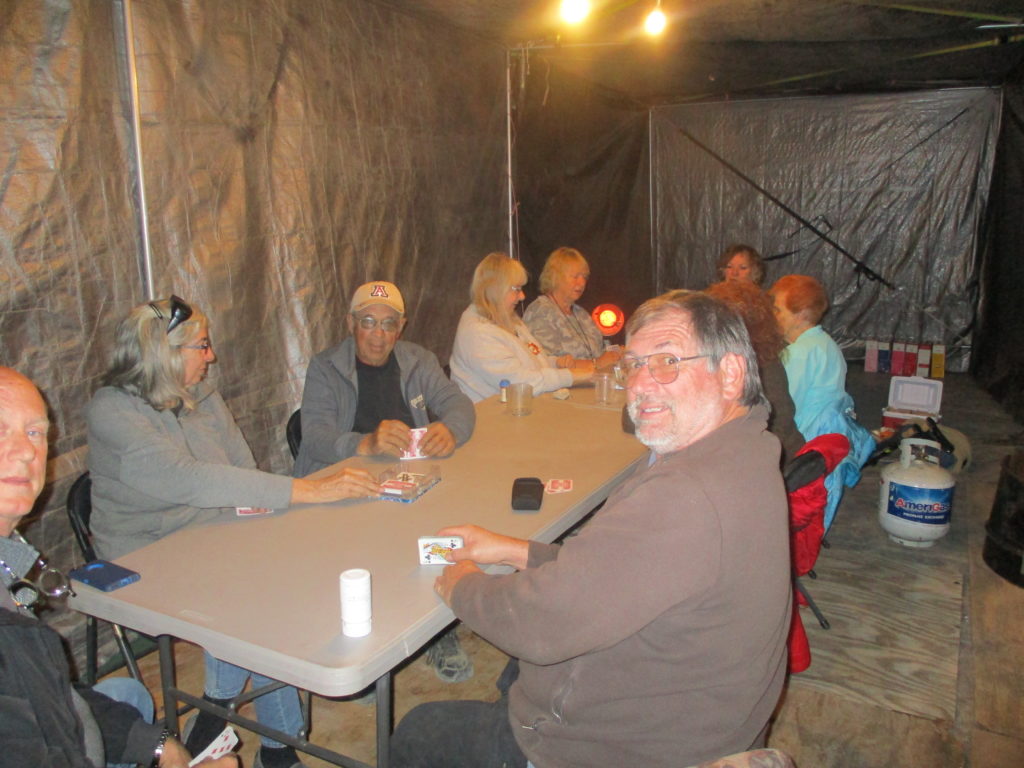 Here is the LOWs group I am with.
Every night we play the card came, "31"
For 18 years I ran a business with the salsa I made. Going to farmer's markets, festivals, fairs and selling through about 25 stores, I sold thousands and thousands of my salsa. I would set up a sampling stand and once people tried it most would buy. I would have lines forming to try the Mexican mix.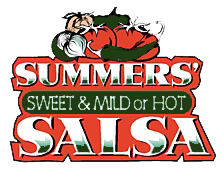 1/18—Went with two other people to see someone speak at RTR (Rubber Tramp Rendezvous.) A woman was speaking about living like I do, but mainly in bigger RVs. She talked of the rustle of the leaves and the howl of a distant coyote. She was explaining about the free life of boondocking, which I do.
In Australia traveling and living in your vehicle is called "Freedom Camping", which fits well.
1/20—Went into town to a huge-long tent they have. I was hoping there might be classes and some education, it was all vendors. With my salsa, I went to some events like this selling my salsa. With my free samples, I usually did quite well. At most, I would trade my juggling and magic for a spot to sell the salsa, so it worked out well.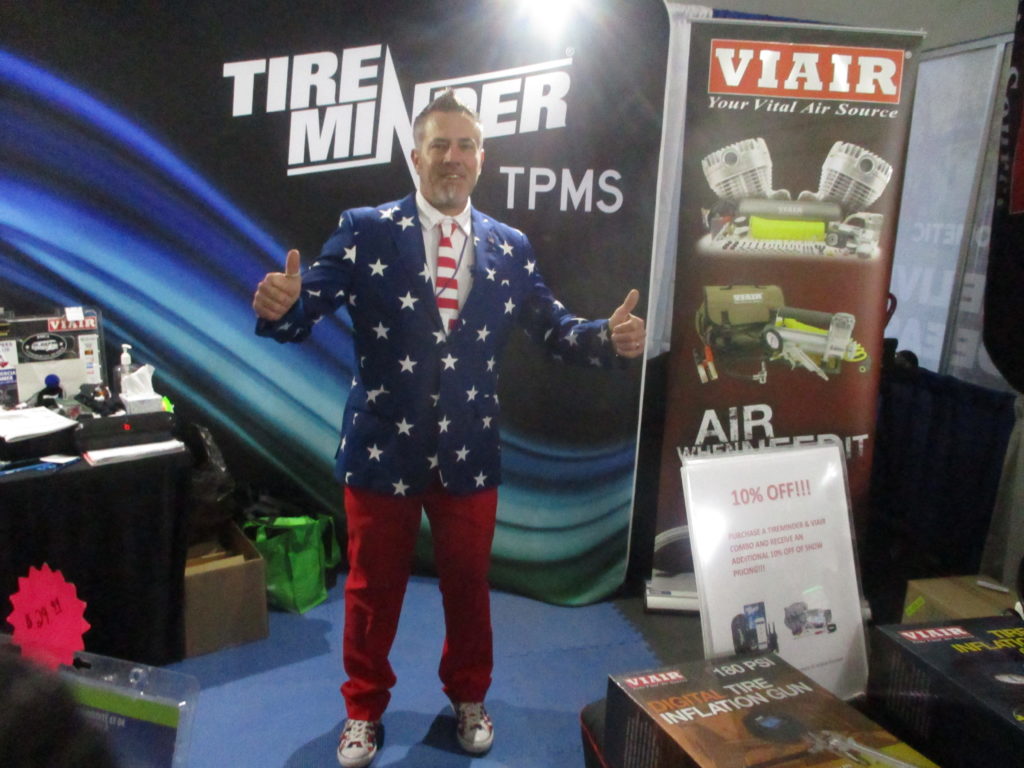 This super salesman made me laugh.
Such a change, cloudy today. Every day up until now has been a clear blue sky and quite warm.
Around many people, yet, feeling very alone in the world. I find that I am a listener, hardly speaking. I do apply and offer help as often as I can. I do like being around people, especially you, but I think I prefer loneliness.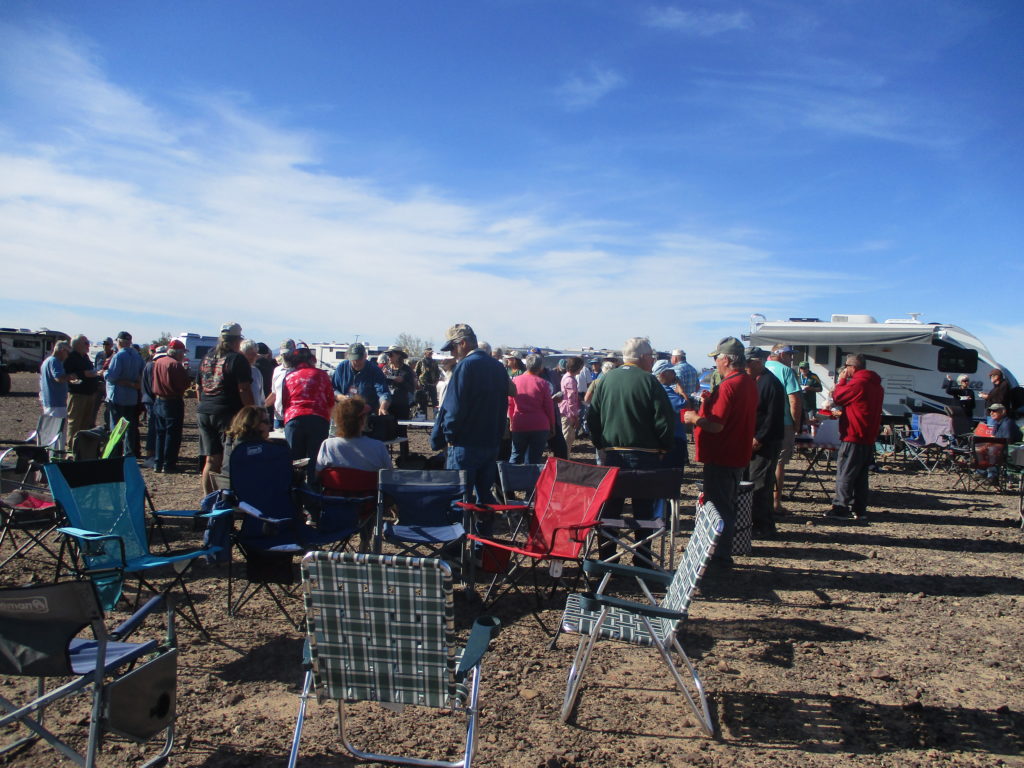 1/22—Not much happening this week. Enjoying being around the LOWs people. Not all are full-time on the road, some I talked to are close to it. I've found that owning or living in a house can be very limiting. Even if you have a job, there are so many ways to be out on the road while living in your vehicle.
I've found that owning a home is pretty much of a dead-end road. There are thousands of people who have a full-time job, but still live in their vehicle. And, so so many who are able to work from their vehicle and travel. Find a way—it will do you good.
1/23—Back to the big tent with all the stuff for sale with a friend from here, Joy. We each bought a few things, but I do hate "sales", we both do in fact, so we did not stay long. A beer and cheeseburger while there, thanks for that, Joy.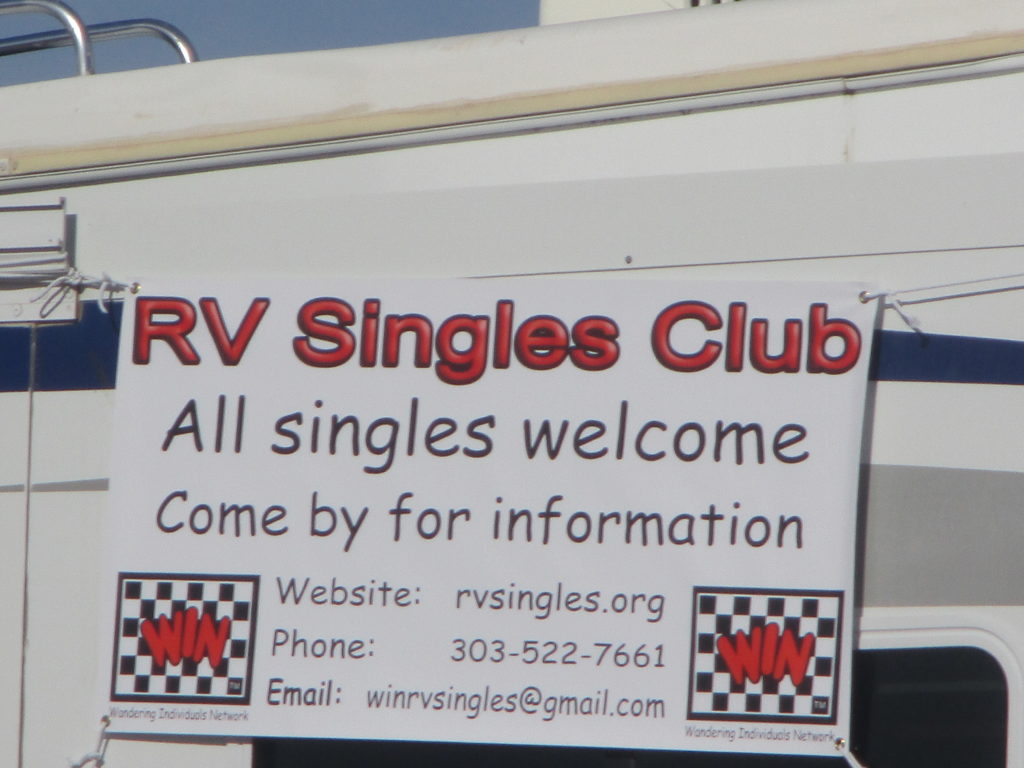 This morning I lifted my weights and went for a lengthy walk. I still am conscious of keeping in shape, important for life. I hope you take the time for this, too.
Here is a video about Quartzsite, Arizona, an interesting town.
http://www.ghosttownaz.info/old-fort-tyson.php
=====================
My Challenge for You this Week >> As you know, I am using libraries often. When was the last time you were at a library to see what they have to offer? Go to your local library this week and check it out.
=====================
Next Blog >> Back to Tucson next week, you will read of my exploring.
=====================
Here is how you can make my tasty "Summers Salsa".
Let me know how yours turns out >>
In a large mixing bowl mix together the following.
Use a food processor to chop, separately, the peaches, the pepper, and tomatoes, then blend into the bowl.
Keep mixing the brew off and on the entire time.
One 15 ounce can of corn (drained of the juice)
One 15 ounce can of black beans (drained of the juice)
One large can of peaches (drained of the juice and chopped into about ¼" squares in the food processor)
½ cup garlic (chopped fine in the food processor)
½ cup of garlic salt
½ cup of lime juice (or squeeze two fresh limes)
½ cup of lemon juice (or squeeze one fresh lemon)
½ cup of real maple syrup
One jalapeno pepper (chopped fine in the food processor)
Two medium-size red onions (chopped in the food processor into about ¼" pieces)
A bundle of cilantro (chopped by hand into about ¼" pieces)
About one pound of plum tomatoes (chopped in the food processor into about ¼" pieces)
For hot salsa leave out maple syrup and peaches.
Instead, add habanero peppers and jalapeno peppers to the heat you want.