With my words, I hope to throw some oblique light upon your life.
I want to inspire you to see life differently or better

*** The joy I am experiencing in life is a marvelous thing!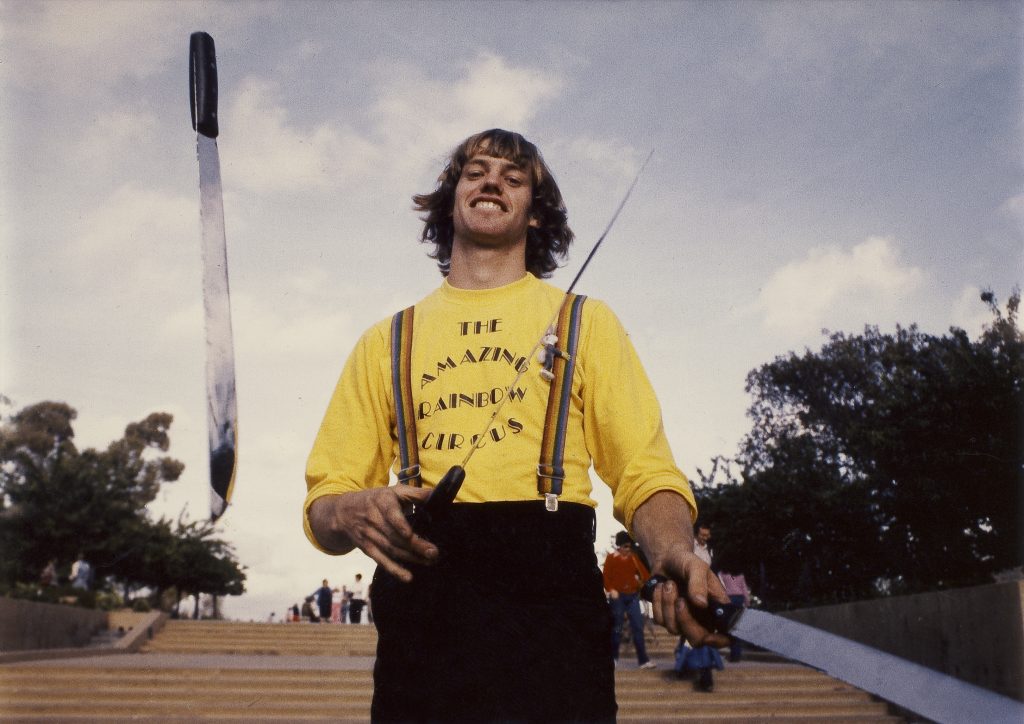 *** To read past blog posts, go to >> kitsummers.com/blog/
*** Hit by two trucks, one involving a 37-day coma, I remain happy.
*** If you are reading this through Facebook, check out my blog on my website.
*** Thanks, my wife, Beth, for editing and adding to each weekly blog.
*** I will have places to show you and tales to tell.
*** Secrets to unfold and good news!
   
BE TAKEN AWAY WITH ME
ON WONDERFUL ADVENTURES!
********************
TOPIC FOR THIS WEEK— SLEEP
Do you sleep enough?
What is "enough"?
Do you waste life in Sleep?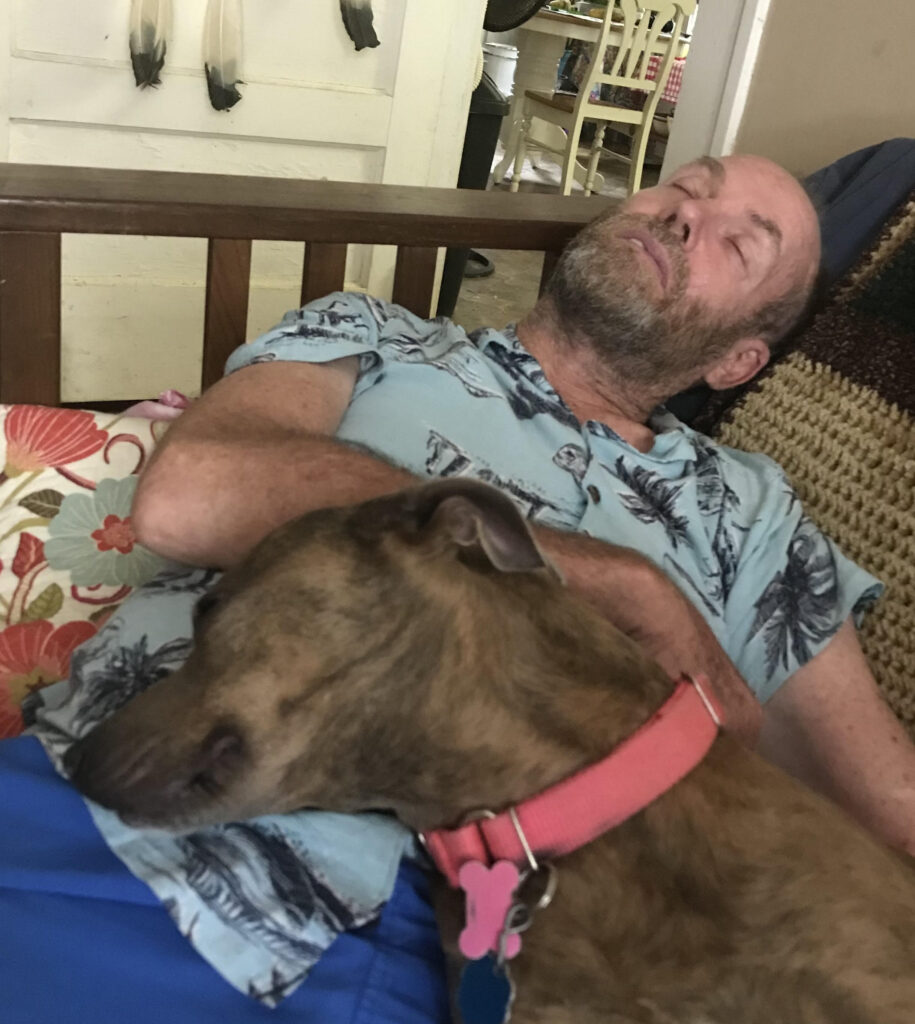 Sleep is of utmost importance; I never knew how important sleep was to success, but now I do, so I ensure I get an adequate amount daily for my body. Yet, my mind only requires a little sleep.
    
Today, as usual, I awoke between 2:30 and 3 am. I function better with only about 4 or 5  hours of sleep. In my mind, I have always thought that sleep was a waste of time–but necessary for a human. When I sleep more, I am tired throughout the day. People tend to make a long sleep every night essential for themselves. Your body, like mine, might do better with less sleep?
    
I once slept for 37 days; hard to imagine I could sleep for so long. My brain had to heal after a traumatic injury, so it shut things down while taking a break. So if you have gone through the same thing, I hope you are doing better now.
     
What new stories are you ready to write?
********************
WORDS TO INSPIRE YOU! >>
Inspirational quotes and motivational sayings have a unique ability to change the way we feel about life and can change our thinking.
They are so interesting, challenging, and essential on our path to joy, happiness, and finding ways to inspire ourselves and others.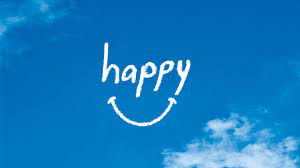 Inspirational quotes and ideas give us a quick and timely burst of wisdom to get our focus back, offering the inspiration needed for the day or occasion.
I hope to inspire you with my words.
Words have power.
Are you accomplishing what you want before your eventual death?
At any age, you can (and should) make changes to make your life better.
How you think and feel about yourself, including your beliefs and expectations about what is possible, determines everything in your life, and it all derives from your quality of thinking.
WHEN YOU IMPROVE THE QUALITY OF YOUR THINKING,
YOU CHANGE THE QUALITY OF YOUR LIFE—SOMETIMES INSTANTLY!

Just as positive words can make someone smile, and a well-timed amusing quote can make someone laugh, your thoughts react to the world in real time. You have this control!
You have complete control over only one thing in the universe — Your Thinking —and that's where motivational quotes come in!
To keep your motivation, you have to use each day as an opportunity to improve and get closer to your goals. It might sound like a lot of work—and with your busy schedule—next to impossible. But you can do it!
Self-talk is so essential—THINK RIGHT!
    
Motivational words, yes, they're just words.
But they're positive words; they will keep you on track.
EVEN IF YOU START LATE, ARE UNCERTAIN,
OR ARE DIFFERENT –
YOU CAN STILL FIND SUCCESS!
Don't forget that you are only as young as the last time you changed your mind!
Keep your thoughts and self-talk fun and productive, and always reach for more advancement.
 
REMEMBER, VERY LITTLE IS NEEDED TO MAKE A GREAT LIFE.
********************
I HOPE THE FOLLOWING WORDS INSPIRE YOU >>
May these quotes inspire you to prioritize sleep so that you may be in the best of health.
 
1. "A good laugh and a long sleep are the best cures for anything." Irish Proverb
   
2. "Sleep is an investment in the energy you need to be effective tomorrow." Tom Roth
   
3. "Sleeping is nice. You forget about everything for a little while." Anonymous
 
4. "Dream big while you sleep, and even bigger when you're awake." Jared Leto
 
5. "Tired minds don't plan well. Sleep first, plan later." Walter Reisch
 
6. "Man should forget his anger before he lies down to sleep." Mahatma Gandhi
 
7. "Sleep is the real beauty secret, but I don't get enough of that." Chelsea Leyland
 
8. "I love sleep." Ernest Hemingway
 
9. "It is a common experience that a problem difficult at night is resolved in the morning after the committee of sleep has worked on it." John Steinbeck
 
10. "All you need is sleep." Anonymous
COMPOSE A NOBLE BOOK AND WRITE A BEST-SELLER.
YOU ARE AMAZING—PLAY YOUR PART!
********************
MY DAILY JOTTINGS >>
Each week goes by so quickly, don't you think?
And time is going faster all the time.
Do you keep track of what you do each day?
Do this for a few weeks, and you will see your time differently.
 
5/13–On this Saturday, it was back to be with Gary DuTeau on his land. Right on Steven's Creek; very lovely here. You may remember where I came from when I first met Beth at the local library; I had connected with Gary via Facebook and came out to his fest. Then, Beth and I married on his piece of wilderness paradise. Gary has a get-together on his property yearly; nice to get out. The group includes a couple of excellent chefs (Gary is one, too!) So, we eat well while here.
 
To go into the area where we get together, you must step down a three-foot boulder and walk back up an incline. No one liked this, including me. Gary had told me that this same path had been used for years, including by Native Americans when they were in the area.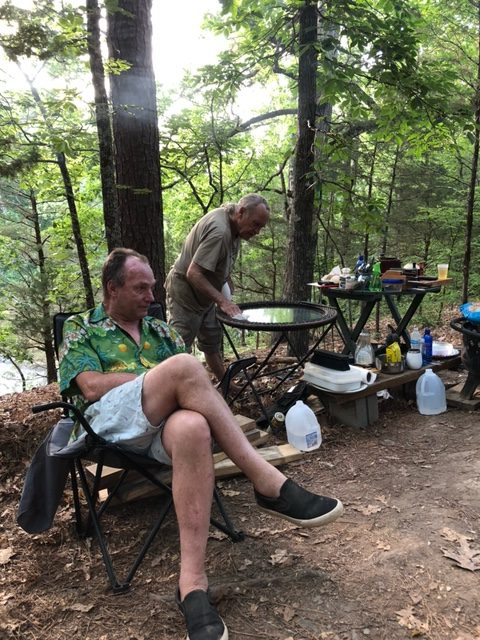 Well, I always like to find better ways. I saw that by removing some little trees and a few rocks, I forged a new path that stayed level the entire way. Much better, many told me.
 
Do you have something like this that you do not change because it "has always" been done a certain way? Make change happen and have a better life.
 
It may have been something I ate, but I had no energy and felt nauseous for a few days. I stayed home and rested. Usually full of energy, I do not like when I can't maintain the same. I hope you continue to feel great.
 
After this bout concluded, this was an excellent chance to change my eating habits. Like many, I've always consumed three meals daily, hungry or not. Since my feeling off, I've decided only to eat when I am hungry, which is seldom. My body will eat enough to keep functioning at a high level. How about you? Is it time to examine your eating habits?
 
5/16–You may remember I choked on food some time ago because my esophagus was condensed. I had an operation to open my throat, which helped much. Today, while consuming some fruit, I ate too fast, and the fruit got stuck in my throat. I hope I don't have to return for another operation.
 
So far, this has been a bad week for me physically.
 
5/17–Dandelions can look nice if an entire yard holds them. Having dandelions come up here does not look good on a lawn. Today I dug all of them up by the roots so they would not regrow. Also, the rabbits love eating them, so it serves a good purpose there.
 
But, as you might know, I do not like lawns. This is such a massive waste of time to water and mow. No one would go hungry if every house grew vegetables and fruit in its front yard. You will see my lawn grow less as I plant more veggies and fruit trees.
 
5/18–Rain this Thursday, good for the plants, of course. Living in South Carolina, we get frequent storms; I like that. All our rain-saving devices have been refilled with just this one rain episode. Did you ever install a rain barrel or rain collector? This will pay off in the long run.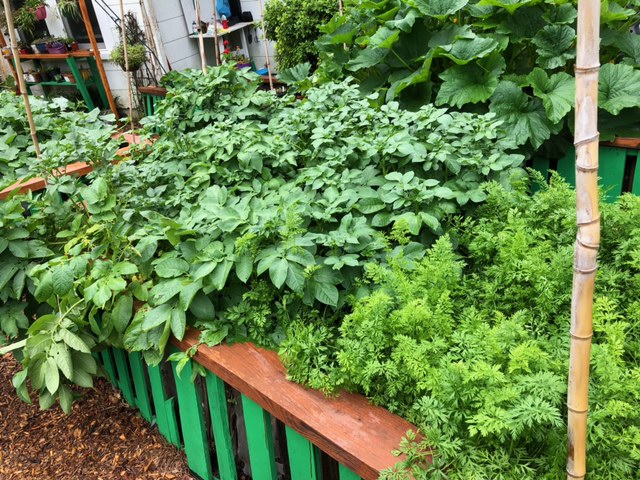 I am hearing more and more about how water and food may become hard to acquire. That is why I have started growing many things and saving hundreds of gallons of rainwater.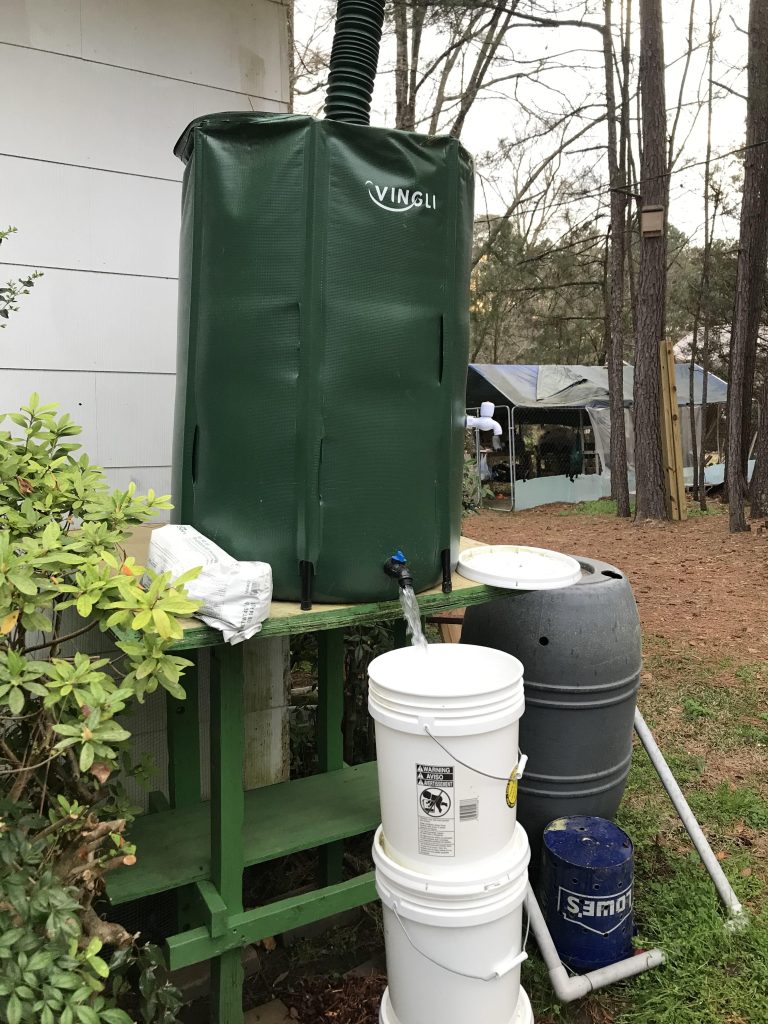 5/19–We are off today for a 250-mile drive to Randalman, North Carolina. I do enjoy driving; this is a short distance for me today. We are going to visit Beth's parents, who are 83 and 86. Married 65 years, you do not often hear about that.
     
Is it time to "make" things happen and live a fuller life?
"Make" a great week for yourself.
******************
YOUR CHALLENGE FOR THE WEEK > >
Do you take time to do what is essential in life?
Take some time to watch the sunset or sunrise.
Create memories that will last forever. 
Do something new daily, then keep doing it for the rest of your life.
*******************
NEXT BLOG
Beth and I will take the 250 mile drive to see her parents in North Carolina on Friday.
You will learn about our trip in the next blog.
*******************