"KITTING AROUND"
BLOG 246–We Must Live for the Moment!

With my words, I hope to throw some oblique light upon your life.
I WANT TO INSPIRE YOU TO LIVE DIFFERENTLY OR BETTER!   
*** The joy I am experiencing in life is a marvelous thing!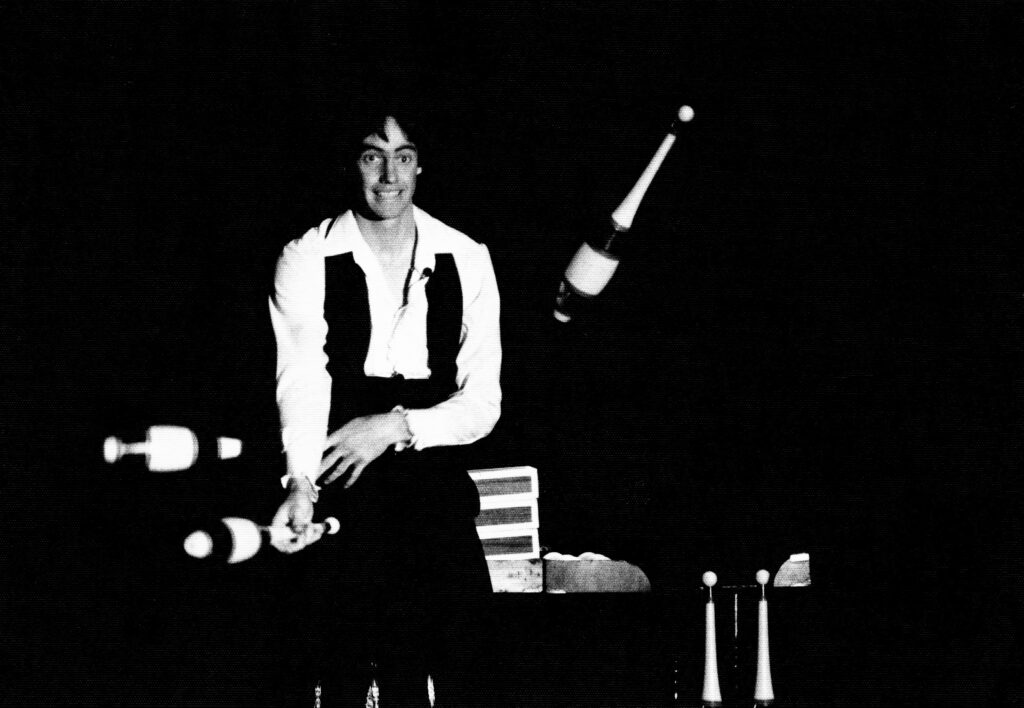 *** Hit by two trucks—one involving a 37-day coma—I remain happy.
*** If you are reading this through Facebook, check out my blog on my website.
*** Website is kitsummers.com
*** To read past blog posts, go to >> kitsummers.com/blog/
*** After living in my van and traveling to all US states, I married Beth in SC.
*** Thanks, my wife, Beth, for editing and adding to each weekly blog.
*** I will have places to show you and tales to tell.
*** Secrets to unfold and good news!
BE TAKEN AWAY WITH ME
ON WONDERFUL ADVENTURES!
********************
TOPIC FOR THIS WEEK—Live for the moment!
   
Living in the moment is some of the best advice to take. People usually arrive at this decision because they have been made keenly aware of how short life is.
 
This acknowledgment is most often brought on by a tragedy, like my accident and 37-day coma. But don't think you should wait until disaster strikes to start living your life for you! When I finally relaxed and saw that my life would never be the same, I began to recover. I smiled more and really experienced life. I tried to take it all in–partaking each moment and smiling.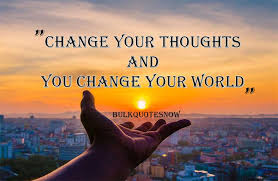 After the accident, I could not walk.
Communication was difficult.
My thinking could have been clearer.
I was thinking of giving up on life.
Then I noticed I was just seeing "the big picture."
When I broke things down, I could see clearly.
Deciding to make each tiny moment magnificent, things got much better.
 
Making each moment of our life unique and pleasurable will make our whole life fantastic!
All you have to do is decide what to do "now" and live for the next moment.
Don't linger on the future.
Don't waver in the past.
Focus on the present moment and make each moment magnificent.
 
Many people want to learn more about how to live in the moment. Most of us live in the past and/or the future. How often do you find yourself thinking about what happened yesterday or what might happen tomorrow? How does this affect your life and well-being in the now?
 
Learning to be more mindful and live in the moment can give you a greater appreciation for your life, help reduce stress, and minimize anxiety.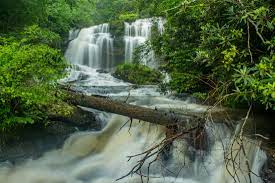 Please open up and see what is there.
How do the walls look?
What about the floor or ceiling—what patterns can you see there?
How many windows are there to your left and right?
How many lights can you count from here?
 
One way to be in the present moment is by noticing your surroundings. How often do you take time out of your day to look around and see what's happening? When was the last time you sat down, closed your eyes, took a deep breath, and looked at everything around you?
 
Research shows that when you focus entirely on what's happening at that moment, you can better remember details in the long term. Constantly thinking about the past and worrying about the future can make it challenging to enjoy the good things in your life here and now. Learning to be more mindful and live in the moment can give you a greater appreciation for your life, help reduce stress, and minimize anxiety.
   
Focusing on one thing at a time is helpful when you are learning to live in the moment. While it may feel more productive to multitask and work on more than one thing at a time, constantly juggling multiple projects makes living in the present moment hard. See all and focus on each.
 
Given the inevitability of death and knowing that it could strike at any time, there's one remedy that prevails for many people: live in the moment. That's all you're insured — the now, the present. Make each moment fabulous, and you will have a remarkable life.
 
Looking too far ahead and contemplating the future is bold.
Living in the past freezes you and doesn't get you anywhere.
Live for the now–always! 
WHAT NEW STORIES ARE YOU READY TO WRITE?
********************
WORDS TO INSPIRE YOU! >>
Inspirational quotes and motivational sayings have a unique ability to change the way we feel about life and can change our thinking.
 
They are so interesting, challenging, and essential on our path to joy, happiness, and finding ways to inspire ourselves and others.
 
Inspirational quotes and ideas give us a quick and timely burst of wisdom to get our focus back, offering the inspiration needed for the day or occasion.

I hope to inspire you with my words.
Words have power.
Are you accomplishing what you want before your eventual death?
At any age, you can (and should) make changes to make your life better.

How you think and feel about yourself, including your beliefs and expectations about what is possible, determines everything in your life, and it all derives from your quality of thinking.
WHEN YOU IMPROVE THE QUALITY OF YOUR THINKING,
YOU CHANGE THE QUALITY OF YOUR LIFE—SOMETIMES INSTANTLY!
Just as positive words can make someone smile, and a well-timed amusing quote can make someone laugh, your thoughts react to the world in real-time. You have this control!
 
You have complete control over only one thing in the universe — Your Thinking —and that's where motivational quotes come in!
 
To keep your motivation, you have to use each day as an opportunity to improve and get closer to your goals. It might sound like a lot of work—and with your busy schedule—next to impossible. But you can do it!
Self-talk is so essential—THINK RIGHT!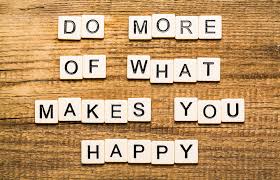 Motivational words, yes, they are just words.
But they are positive words; they will keep you on track.
EVEN IF YOU START LATE, ARE UNCERTAIN,
OR ARE DIFFERENT –
YOU CAN STILL FIND SUCCESS!
Don't forget that you are only as young as the last time you changed your mind!
Keep your thoughts and self-talk fun and productive, and always reach for more advancement.
   
REMEMBER–VERY LITTLE IS NEEDED TO MAKE A GREAT LIFE.
********************
GET INSPIRED!
READ OPTIMISTIC QUOTES 
Positive and inspiring quotes are like beams of sunshine on a cloudy day. They inject optimism into our thoughts, brighten our mood,  and help us focus on the good in life. They remind us that even in the face of adversity, we can see the silver lining and embrace a positive attitude.
 
In a world filled with challenges and indecisiveness, the power of inspirational quotes cannot be exaggerated. These pearls of wisdom uniquely uplift our spirits, can spark positive change, and fuel our motivation often when we need it most.
   
I hope the following words help >>
     
Do not dwell in the past.
Do not dream of the future.
Concentrate the mind on the present moment.
Buddha
 
Living in the moment is challenging because we are not rewarded by staying in the present moment. We are awarded for our achievements and overworking.
Kit Summers
 
Realize deeply that the present moment is all you ever have. Make the Now the primary focus of your life.
Eckhart Tolle
 
Hope is important because it can make the present moment less difficult to bear. If we believe that tomorrow will be better, we can bear a hardship today.
Thich Nhat Hanh
 
To become mindfully aware of our surroundings is to bring our thinking back to our present moment reality and to the possibility of some semblance of serenity in the face of circumstances outside our ability to control.
Jeff Kober
 
Take each day as it comes and focus on the present moment.
Vera Lynn
 
The point of power is always in the present moment.
Louise L. Hay
 
The power for creating a better future is contained in the present: You make a promising future by creating a good now.
Eckhart Tolle
 
Our present moment is a mystery that we are part of. Here and now is where all the wonder of life lies hidden. And make no mistake about it, to strive to live completely in the present is to strive for what already is the case.
Wayne Dyer
 
I know that the purpose of life is to understand and be in the present moment with the people you love. It's just that simple.
Jane Seymour
 
For me, looking back is akin to being on a tightrope and looking down. It doesn't help you in the present moment to deal with what you have to deal with in order to move forward.
The Edge
 
If you abandon the present moment, you cannot live the moments of your daily life deeply.
Thich Nhat Hanh
 
We've fallen into a trap of ever-widening orbits of contact, and there is a total disregard for the present moment.
Jerry Seinfeld
 
Don't wait to be successful at some future point. Have a successful relationship with the present moment and be fully present in whatever you are doing. That is success.
Eckhart Tolle
   
Meditation has taught me to be in the present moment and observe the present moment at the same time. Just breathe, follow your breath, and your intuition can take you from there.
Tara Stiles
 
From about 5 years old on, I was very contemplative and started to become constantly filled with nostalgia for the present moment and the feeling that it's always fleeting.
Alex Ebert
 
You can always cope with the present moment, but you cannot cope with something that is only a mind projection – you cannot cope with the future.
Eckhart Tolle
 
Most people treat the present moment as if it were an obstacle that they need to overcome. Since the present moment is life itself, it is an insane way to live.
Eckhart Tolle
COMPOSE A NOBLE BOOK AND WRITE A BEST-SELLER.
YOU ARE AMAZING—PLAY YOUR PART!
********************
MY DAILY JOTTINGS >>
Each week goes by so quickly, don't you think?
Time is going faster all the time, it seems.
Do you keep track of what you do each day?
Keep track for a few weeks; you will see your time differently.
 
11/3–I always feel good after I publish my blog each week. I do hope my words add to your life in some way.
 
With the cold snap, it is great to have a fireplace, which is in the center of the house. On one side are bedrooms, the other side has the living room, and the final side is what we call, "The Fire Room" (I wonder why?)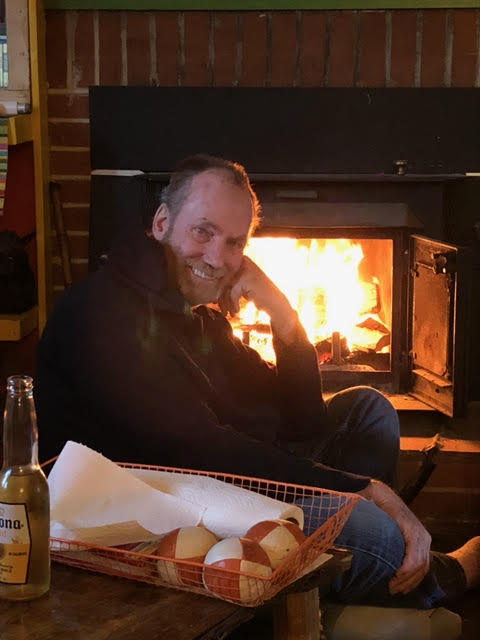 Because we often use the fire room, our heating costs for the house are relatively low. And, of course, it is pretty nice to watch the fire as it burns down. Remember, I get the wood for free. We are working toward becoming totally self-sufficient in this home.
 
11/4–As usual, I awoke at about 3am this morning. Discovered that the cold weather, including frost, killed most of my plants. Yet, lettuce and broccoli are still growing alright, a good thing.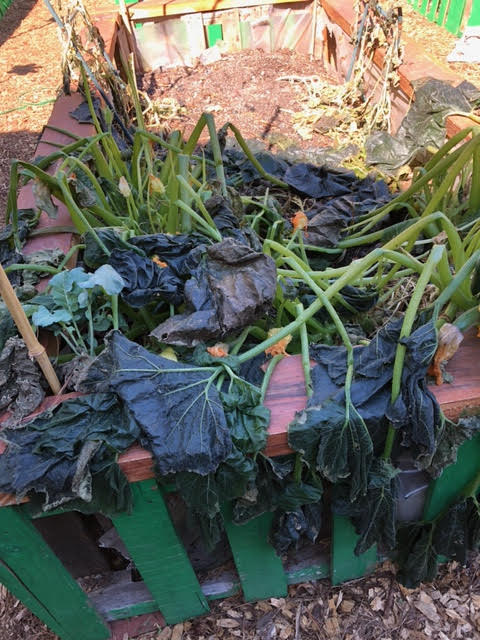 11/5–Today, I am working on my rainwater collecting containers. At this point, I have two that collect 100 gallons each and another that holds 55 gallons. Later, after I put the gutters on the roof, the rainwater will go to a 275-gallon holder for the water.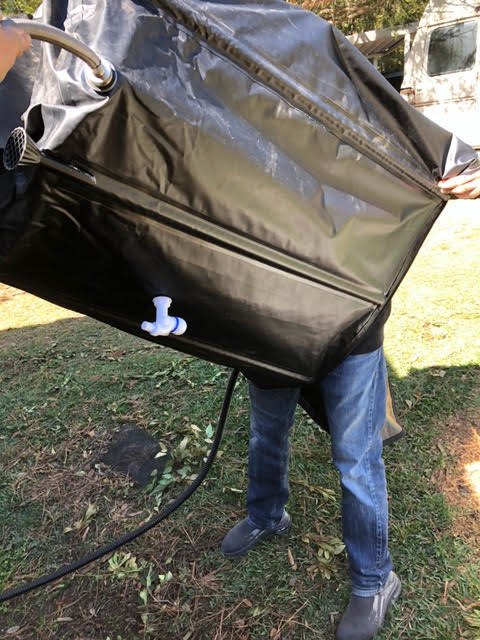 We will use the water to spread on plants, clean with, and later, will funnel the water through filters to be able to drink it.
   
11/6–Being retired now, we live life how WE want. Beth and I migrated to the bed, along with Jemma, and got some afternoon shut-eye; nice.
 
11/7–Hmm, can't remember this day now, did it happen?

11/8–When I first moved in here with Beth, she had a front porch with three steps to get up on. I do not like steps, so I built a ramp to make walking easier. We had since bought a new fridge and clothes washer, so they quickly pulled these up to go right into the house.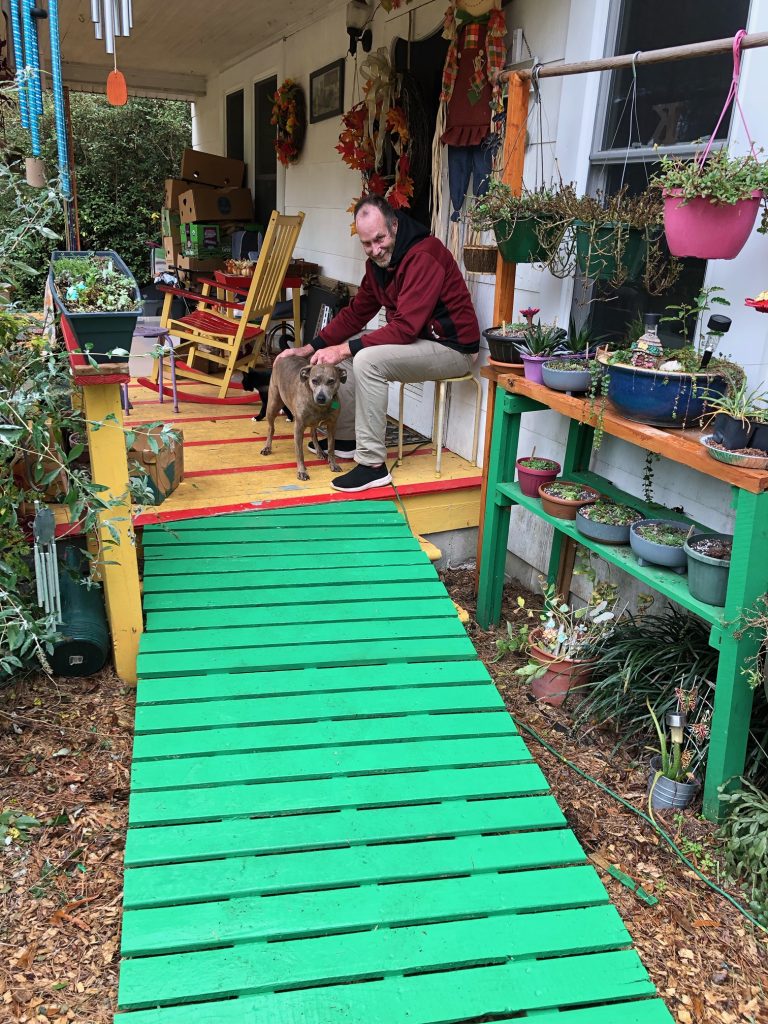 How about you?
Do you have any simple changes to your house to make your life easier?
 
11/9–We awoke to a fabulous pink sunrise. This earth we live on is an amazing place, yes?
We went out and discovered Dolly-Kitty asleep on a plant, how cute.
And, there was Jemma playing in one of the gardens.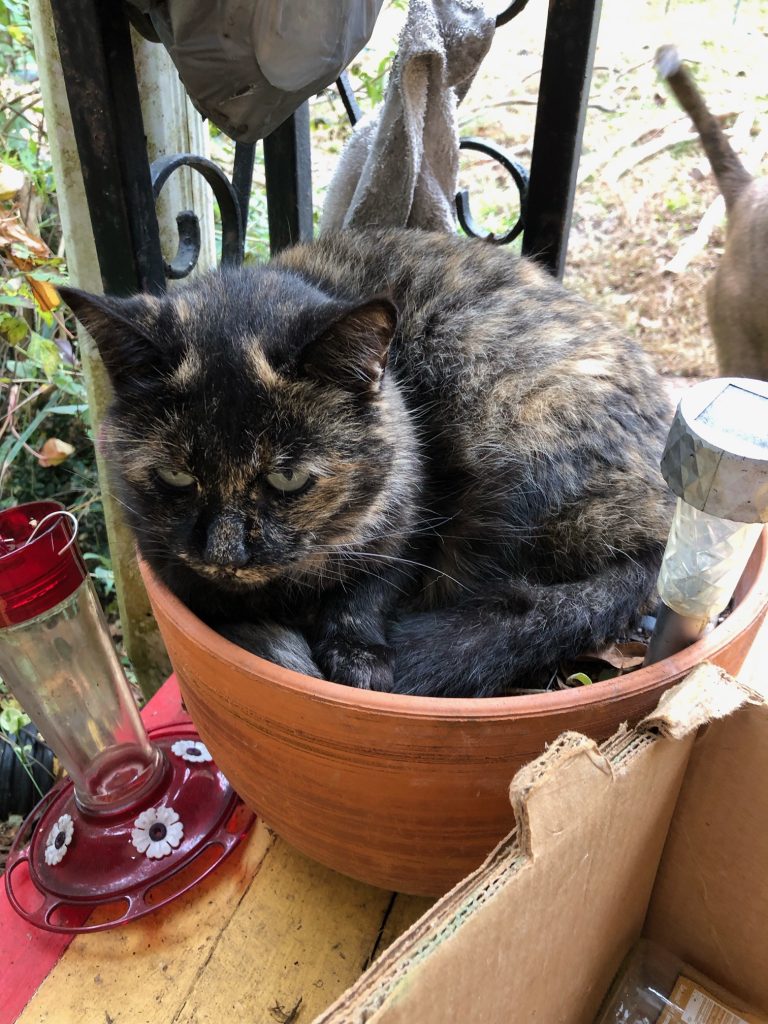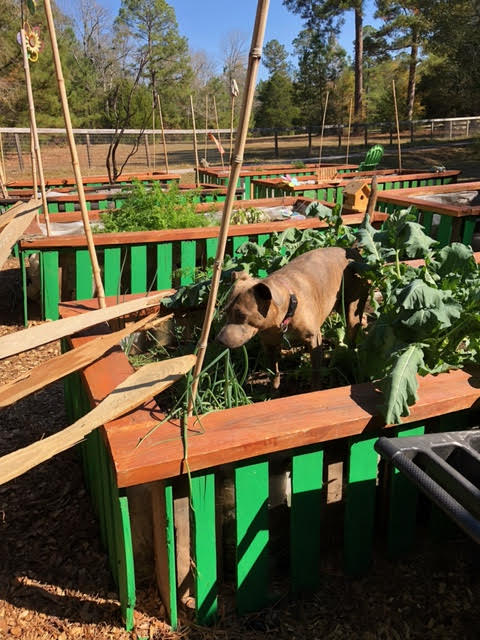 11/10–Today, we went to Greenwood for Beth's doctoring. 
Beth wrote this: After my hearing test, I walked back into the waiting room to a room of people looking at me. I know this is something we all do, but I find it unnerving, so I announced to the room, "Well, I need hearing aids. I just thought you should know.
 
The optometrist was next. How do we just get old? Why am I using words like "knee replacement", "hearing aids", and  "stronger lenses for glasses?" ,
 
One day I am chasing after my children and the next, I am barely able to lift my leg to the next step. Some people escape this version of aging but not my family. I think my sisters and I were old when we were born. 
IS IT TIME TO "MAKE" THINGS HAPPEN AND LIVE A FULLER LIFE? 
******************
YOUR CHALLENGE FOR THE WEEK >> 
Learn to count to five in a different language.
Also, learn to say "Yes" and "No" in that language.
Use the language this week. 
DO SOMETHING NEW–DAILY,
THEN, KEEP DOING IT FOR THE REST OF  YOUR LIFE.  
*******************
NEXT BLOG >> The parakeets are back? Or are they? With all our other animals, we may be getting some parakeets back. Do you want one?
AND WHAT ARE YOU PLANNING FOR YOUR UPCOMING WEEK?
******************