"KITTING AROUND"

With my words, I hope to throw some oblique light upon your life.
I WANT TO INSPIRE YOU TO LIVE DIFFERENTLY OR BETTER!   
     
*** The joy I am experiencing in life is a marvelous thing!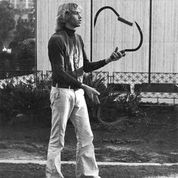 *** Hit by two trucks—one involving a 37-day coma—I remain happy.
*** If you are reading this through Facebook, check out my blog on my website.
*** Website is kitsummers.com
*** To read past blog posts, go to >> kitsummers.com/blog/
*** After living in my van and traveling to all US states, I married Beth in SC.
*** Thanks, my wife, Beth, for editing and adding to each weekly blog.
*** I will have places to show you and tales to tell.
*** Secrets to unfold and good news!
BE TAKEN AWAY WITH ME
ON WONDERFUL ADVENTURES!
********************
TOPIC FOR THIS WEEK—The current and upcoming wars are awful to think about and imagine them coming to be. Yet, I believe that is something in our future. We MUST prepare now!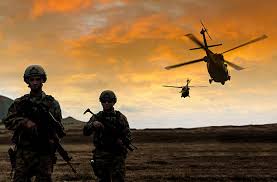 Beth and I have collected canned food, water, and other edibles. We have enough now to last us for about two months. I want to acquire more. We are working toward being off/grid as much as possible–Saving gallons and gallons of rainwater and having enough clothing and blankets to last us for some time.
 
I suggest you start collecting food and other things to keep you going for some time. Plan more and more to depend on yourself. Things will get complicated, but we all try to help as many others as possible.
 
All these wars result from different religious practices and ways of thinking. Most wars that humans have started were through spiritual paths. I've met diverse people who seem not to look other ways for life. We can all get along, putting religious beliefs behind us as we advance.
 
I've tried hard to believe but never heard or read anything rational and factual about a god. I've always had a forward focus and driven myself toward the excellence I can find through any problem or change.
 
As you read from my writings, I do not believe in any of the thousands of gods humans have created, or heaven, hell, or anything supernatural. After I have done much research, attended a multitude of churches of various religions, and met with assorted rabbis, priests, and pastors, I have yet to hear words that would bring me to belief.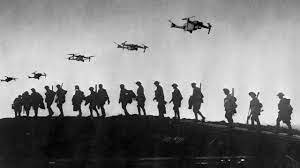 If you can communicate with me sincere words that might change my mind about belief, please do. I just wish people would return to life and leave religious ideas in the past. 
WHAT NEW STORIES ARE YOU READY TO WRITE?
********************
WORDS TO INSPIRE YOU! >>
Inspirational quotes and motivational sayings have a unique ability to change the way we feel about life and can change our thinking.
 
They are so interesting, challenging, and essential on our path to joy, happiness, and finding ways to inspire ourselves and others.
 
Inspirational quotes and ideas give us a quick and timely burst of wisdom to get our focus back, offering the inspiration needed for the day or occasion.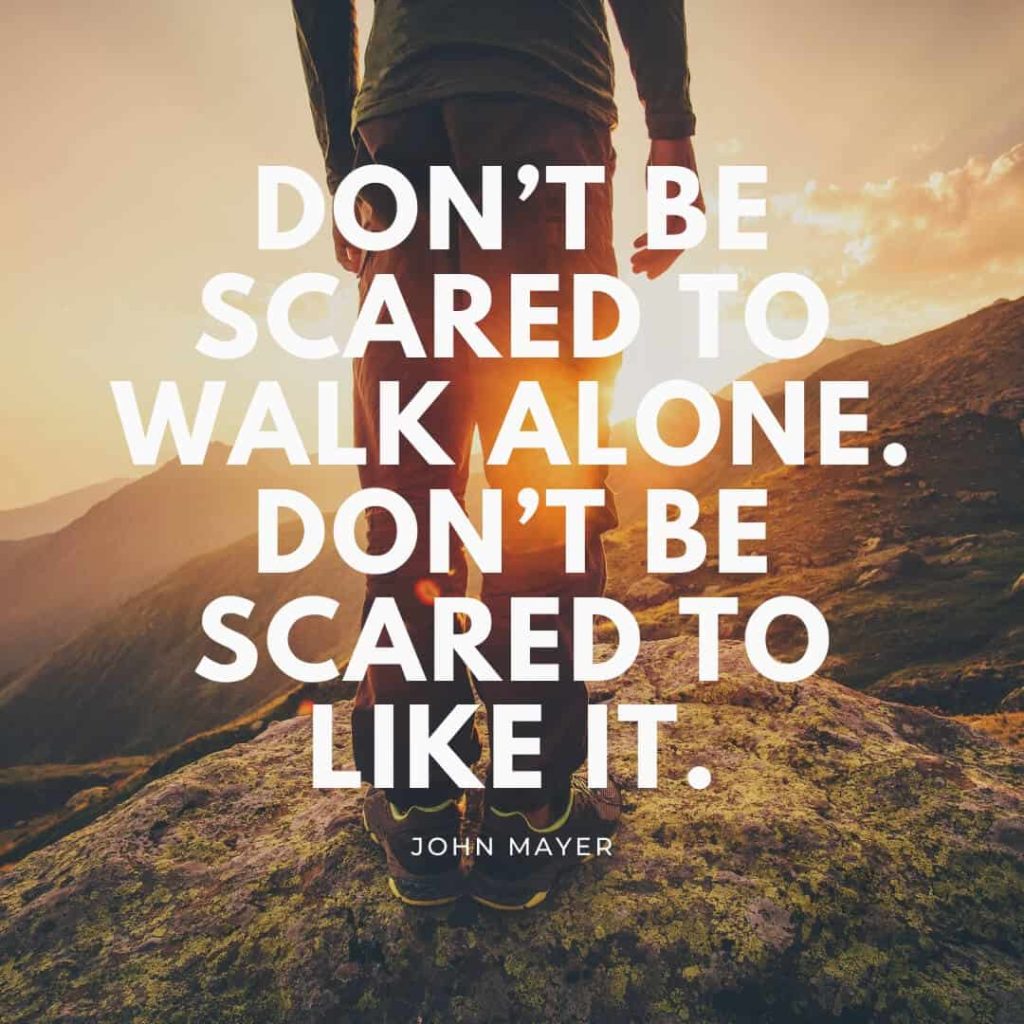 I hope to inspire you with my words.
Words have power.
 
Are you accomplishing what you want before your eventual death?
At any age, you can (and should) make changes to make your life better.
 
How you think and feel about yourself, including your beliefs and expectations about what is possible, determines everything in your life, and it all derives from your quality of thinking.
WHEN YOU IMPROVE THE QUALITY OF YOUR THINKING,
YOU CHANGE THE QUALITY OF YOUR LIFE—SOMETIMES INSTANTLY!
Just as positive words can make someone smile, and a well-timed amusing quote can make someone laugh, your thoughts react to the world in real-time. You have this control!
 
You have complete control over only one thing in the universe — Your Thinking —and that's where motivational quotes come in!
 
To keep your motivation, you have to use each day as an opportunity to improve and get closer to your goals. It might sound like a lot of work—and with your busy schedule—next to impossible. But you can do it!
Self-talk is so essential—THINK RIGHT!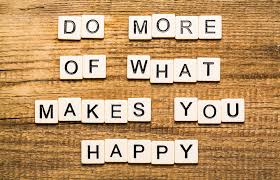 Motivational words, yes, they are just words.
But they are positive words; they will keep you on track.
EVEN IF YOU START LATE, ARE UNCERTAIN,
OR ARE DIFFERENT –
YOU CAN STILL FIND SUCCESS!
Don't forget that you are only as young as the last time you changed your mind!
Keep your thoughts and self-talk fun and productive, and always reach for more advancement.
   
REMEMBER, VERY LITTLE IS NEEDED TO MAKE A GREAT LIFE.
********************
GET INSPIRED! 
Positive and inspiring quotes are like beams of sunshine on a cloudy day. They inject optimism into our thoughts, brighten our mood,  and help us focus on the good in life. They remind us that even in the face of adversity, we can see the silver lining and embrace a positive attitude.
 
In a world filled with challenges and indecisiveness, the power of inspirational quotes cannot be exaggerated. These pearls of wisdom uniquely uplift our spirits, can spark positive change, and fuel our motivation often when we need it most.

I hope the following words help >>
"God created war so that Americans would learn geography."
― Mark Twain
 
"War is peace.
Freedom is slavery.
Ignorance is strength."
― George Orwell
 
"War is what happens when language fails."
― Margaret Atwood
 
"I know not with what weapons World War III will be fought,
but World War IV will be fought with sticks and stones."― Albert Einstein
 
"The true soldier fights not because he hates what is in front of him,
but because he loves what is behind him."
― G.K. Chesterton
 
"War must be, while we defend our lives against a destroyer who would devour all; but I do not love the bright sword for its sharpness, nor the arrow for its swiftness, nor the warrior for his glory. I love only that which they defend."  
― J.R.R. Tolkien
 
"It is forbidden to kill; therefore, all murderers are punished unless they kill in large numbers and to the sound of trumpets."
― Voltaire
 
"Appear weak when you are strong and strong when you are weak."
― Sun Tzu, The Art of War
 
"Only the dead have seen the end of war."
― Plato
   
"Older men declare war.
But it is youth that must fight and die."
― Herbert Hoover
 
"The supreme art of war is to subdue the enemy without fighting."
― Sun Tzu
 
"A small but noteworthy note.
I've seen so many young men over the years who think they're running at other young men.
They are not.
They are running at me."
― Markus Zusak
 
"There are perhaps many causes worth dying for,
but to me, indeed, there are none worth killing for."
― Albert Dietrich
 
"If you win, you need not have to explain…
If you lose, you should not be there to explain!"
― Adolf Hitler
 
"Listen up – there's no war that will end all wars."
― Haruki Murakam
 
"Never think that war,
no matter how necessary,
nor how justified, is not a crime."
― Ernest Hemingway
 
"All war is a symptom of man's failure as a thinking animal."
― John Steinbeck
 
"What difference does it make to the dead, the orphans, and the homeless, whether the mad destruction is wrought under totalitarianism or in the holy name of liberty or democracy?"
― Mahatma Gandhi
 
"Let your plans be dark and impenetrable as night and fall like thunderbolts when you move."
― Sun Tzu
 
"No flag is large enough to cover the shame of killing innocent people."
― Howard Zinn
 
"Imagination is the only weapon in the war against reality."
― Lewis Carroll
 
"If I have learned anything in this long life of mine, it is this: in love, we find out who we want to be; in war, we find out who we are."
― Kristin Hannah
 
"War does not determine who is right — only who is left."
― Anonymous
 
"Supreme excellence consists of breaking the enemy's resistance without fighting."
― Sun Tzu
 
"Every gun that is made, every warship launched, every rocket fired signifies, in the final sense, a theft from those who hunger and are not fed, those who are cold and are not clothed. This world in arms is not spending money alone. It is spending the sweat of its laborers, the genius of its scientists, the hopes of its children. This is not a way of life at all in any true sense. Under the clouds of war, it is humanity hanging on a cross of iron."
― Dwight D. Eisenhower
 
"It is not seen as insane when a fighter, under an attack that will inevitably lead to his death, chooses to take his own life first. This act has been encouraged for centuries and is accepted as an honorable reason to do the deed. How is it different when you are under attack by your mind?"
― Emilie Autumn
 
"If everyone fought for their convictions, there would be no war."
― Leo Tolstoy, War and Peace
COMPOSE A NOBLE BOOK AND WRITE A BEST-SELLER.
YOU ARE AMAZING—PLAY YOUR PART!
********************
MY DAILY JOTTINGS >>
Each week goes by so quickly, don't you think?
Time is going faster all the time, it seems.
Do you keep track of what you do each day?
Do this for a few weeks, and you will see your time differently.
 
10/7–I often take Jemma for a walk/run on the road in front of our house. There is a horse barn about 275 meters away. We most often go down there. I have put together a routine where she has to come to me at the door, then I suddenly release her, and she runs super fast down the road. It is fun for both her and me.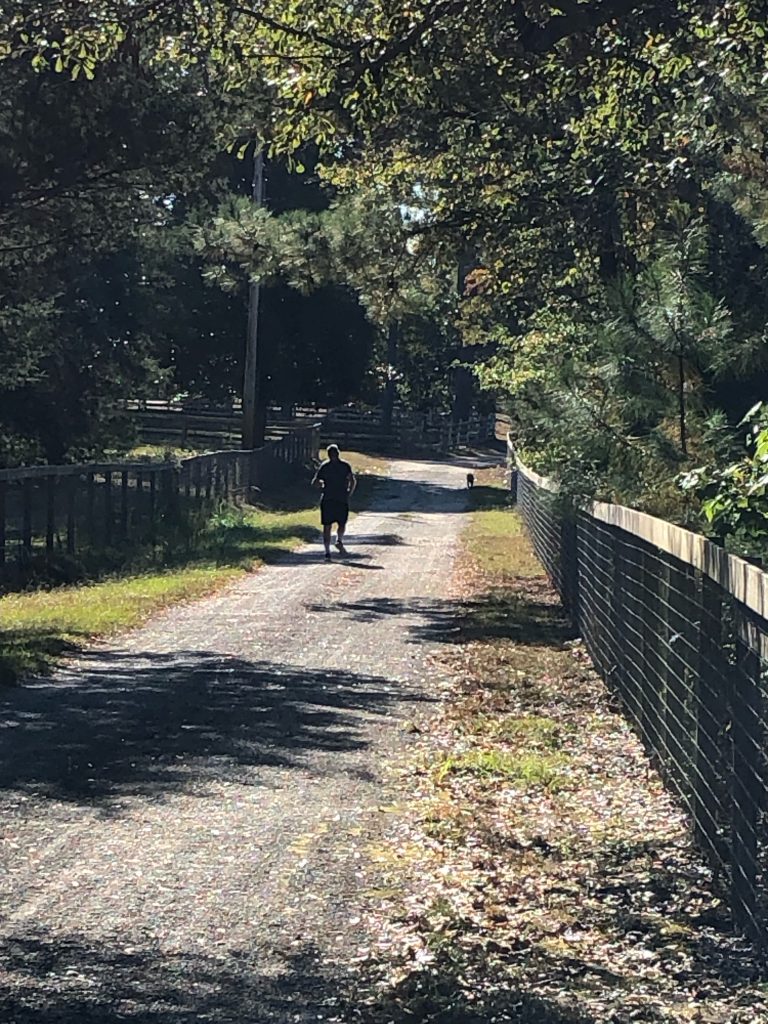 10/8–After our walk this morning, the horses came down for their daily feeding of carrots. I love animals, so it is fantastic for me. Then, later, the two giant dogs who live at a house nearby came for a visit. Jemma got along with each of them warmly, which was nice to see.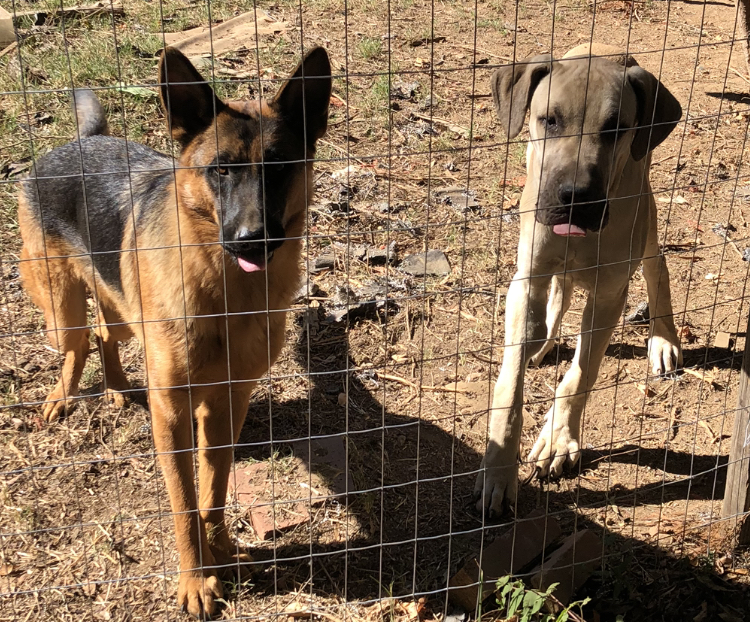 10/9–Back to working on the coffee tables I built. Each is turning out fantastic. I am not sure what price I will put on them, but I will let you know.

And Beth worked on her succulents–looking great, they are.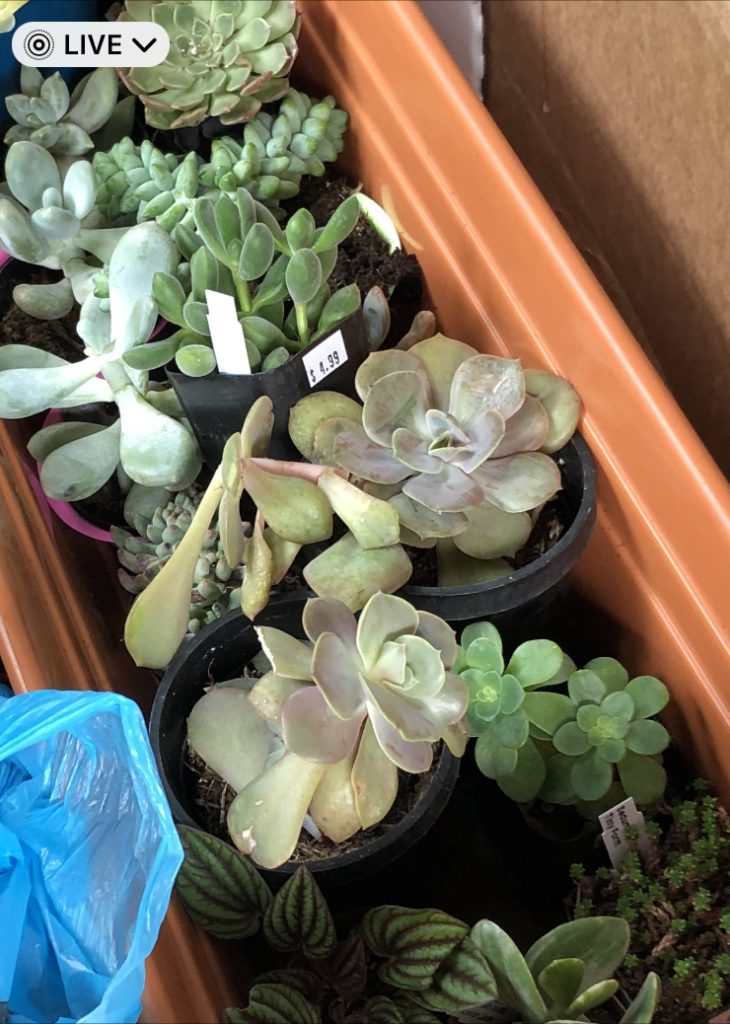 10/10–Beth will take off tomorrow for her trip to visit her parents. But she took her van to have it checked out by
https://www.loc8nearme.com/south-carolina/mccormick/whites-service-center/2305253/
The van would not even start for them.
So, they are looking into it and will let us know.
We may need another vehicle soon.
Do you have some wheels that we could buy for a low price?
 
10/11–Memory, memory, what did I do today? How about this: what did you do on Oct. 11?
   
10/12–Beth and I watched "Coma". The footage showed people who had gone through a brain injury and their recovery back to life. I feel pretty fortunate that I made the recovery that I did. In the video, we saw people who could not walk and/or talk. It made me sad to see what they have had to go through.
 
10/13–Friday the 13th, yikes. Because of the massive changes in the world right now, Beth and I decided to remain home today. I'm not trying to scare you, but you must prepare for the changing future.

IS IT TIME TO "MAKE" THINGS HAPPEN AND LIVE A FULLER LIFE? 
******************
YOUR CHALLENGE FOR THE WEEK >>
Do you drive?
This week, be extra careful and extra friendly with other drivers.
Make it a new habit for your future.
DO SOMETHING NEW–DAILY,
THEN, KEEP DOING IT FOR THE REST OF  YOUR LIFE.
*******************
NEXT BLOG >>
I will write more about the war, and you will see progress. 
AND WHAT ARE YOU PLANNING FOR YOUR UPCOMING WEEK?
*******************