BLOG 95—90f today!
The Wanderings of Kit
(Do you wander or just wonder?)
With my words, I hope to throw some oblique light upon your life. By writing this blog I want to inspire you to see your life in a different and/or better way and find joy how you can.
****************************
*** Remember, to read past blog posts, go to kitsummers.com/blog/
*** If you are reading this through Facebook, check out my blog on my website.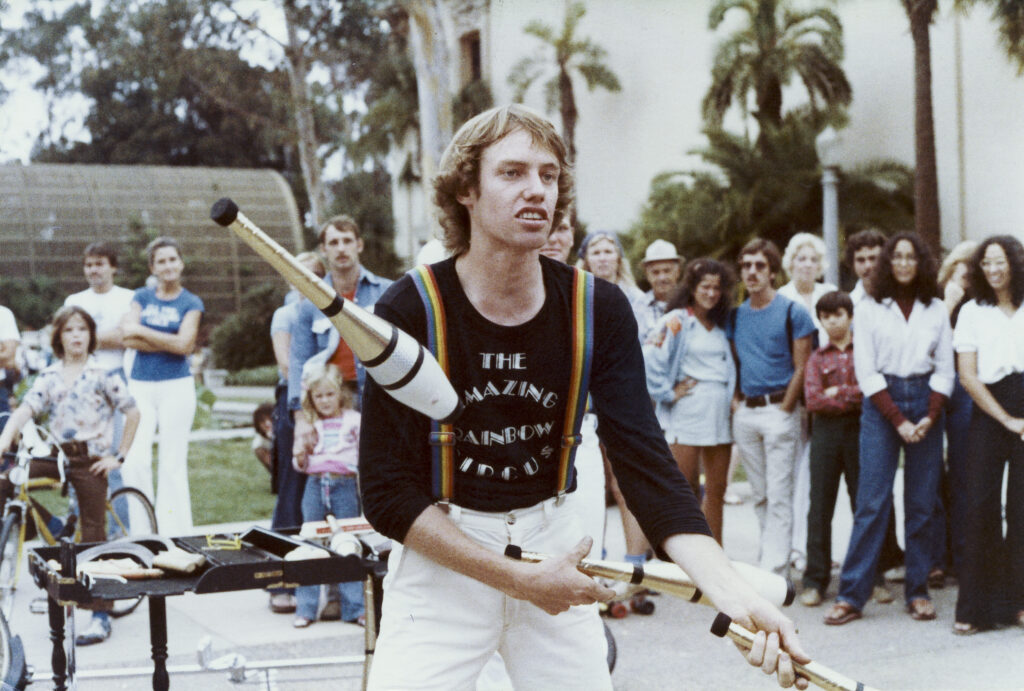 *** If you are not my Facebook friend, yet, please befriend me.
*** The freedom I am experiencing in my travels is a marvelous thing!
*** Going where I want, when I want, and seeing wonderful places and people.
*** I will have places to show you and tales to tell.
*** I will have secrets to unfold and good news!
I WANT TO TAKE YOU AWAY WITH ME
ON WONDERFUL ADVENTURES!
*************************
*************************
*************************
INTRO TO THIS WEEK >>
Each Friday I put out my blog, as you know. After it goes out it is like a relief and that I am starting a new life each week. I have to look for new experiences and adventures to take you on. Kind of exciting, I must say.
Most roads are in excellent condition in this state, the temperature is comfortable, the people I've me are nice, yes, Florida is a great place to be.
I drove by the turnoff to the town I used to live in. You see, in 1979, at the young age of 19, I was hired to be the juggling instructor for Ringling Clown College—yes, I taught clowns to juggle and perform.
WORDS TO INSPIRE YOU! >>
Inspirational quotes and motivational sayings have an amazing ability to change the way we feel about life and can change our thinking. This is why I find them so interesting, intreging and important on the path to joy and happiness.
Inspiration >> The process of being mentally stimulated to do a certain thing.
I hope to inspire you with my words.
Words have power.
You see, the way you think and feel about yourself, including your beliefs and expectations about what is possible for you, determine everything that happens in your life. It all derives from your quality of thinking.
When you change the quality of your thinking, you change the quality of your life—sometimes instantly!
Just as positive words can make someone smile, and/or, a well-timed humorous quote can make someone laugh, our own thoughts react to the world in real-time. You have this control.
You have complete control over only one thing in the universe — your thinking — and that's where motivational quotes come in!
Self-talk is so important—THINK RIGHT!
I hope the words I pick do help you.
*************************
BE INSPIRED BY THESE WORDS >>
From my book series, "Beyond Your Potential".
As I was recovering, I found that I had the same eating habits as before the accident but without the same amount of juggling practice and exercise, so I started to gain weight. After a time, I saw that the way I ate was a matter of discipline and control.
If I could learn to control my mind, I knew that I could also learn to control my eating habits.
With some research, I learned quite a bit about health and eating habits. In reflecting on the changes I needed to make to keep myself from gaining more weight, I realized that much of what I ate was out of learned habit.
Many of us are habituated to eating a certain number of meals at a certain time of day following a prescribed way of making up our plates with this much carbohydrate and that much meat and the list could go on and on.
The first step I took in breaking the learned habits was to eat only when I was actually hungry. I also made sure that I stopped eating when I had had just enough to get me past that hungry feeling.
I also had learned that incompatible food combinations robbed me of energy and added to my weight gain, so I started to make up my meals and my plate in ways that would give me energy and not cause me to gain additional weight.
Control your eating and you control your life.
I later began a form of intermittent fasting and wouldn't eat anything after nine at night (this later was moved to seven.) There are several reasons to put a buffer of at least three hours between food and sleep.
First, your body does most of its detoxification while you are sleeping, and if it has to digest food instead, you are missing out on crucial detoxification of other gunk and junk floating in your body.
Also, as you sleep, your body has to work extra hard to digest food and that food can transform into excess weight easily.
Many people might look at these habits and think they are difficult to do. Food cravings can be really strong sometimes and when you really want a cookie or some ice cream at eleven thirty at night, it can be hard to just tell yourself no. Do the right thing.
=================================
MY DAILY JOTTINGS >>
11/21—Was at a library last night. I simply stayed where I was parked and slept there. Then, in the morning, I saw they had electrical outlets on the porch, so I plugged in while using their wifi. I do like libraries.
I've passed from South Carolina into Georgia, getting warmer already on my way south, I love it.
11/22-23—Spent the night at Foster State Park in Okefenokee National Park. What a terrific area, although I did not see any wild animals. I never knew you had a state park, Chris Foster.
Last week I wrote about my time at Congaree National Park. I just found a great film on this delightful place. Enjoy this >>
https://www.youtube.com/watch?v=1Vo7RzGH0y0
Sorry to say, I was at a McDonald's around midday to get on their free wifi. I was backed in and I saw a continues line of cars going through just to get a bit to eat. What a waste of time and gas, can't they make a breakfast meal for themselves?
What was even more disturbing was about every person I saw go into McDonald's to order and get food was over-weight, many outright obese. This shows what fast-food attracts, I guess.
I've returned to Salt Springs Recreation Area, a superb area. With the lake to swim to the wifi available to the wilderness all around, I couldn't ask for more. Take a look here, you will love it >>
https://www.youtube.com/watch?v=-CNI9u9cOMY
The cost for the site is $22, with my discount I get half off of that amount. Tomorrow I will go into the lake and also take a shower. Many places that have showers available charge eleven bucks to get clean, so, with the camping and the lake, well worth it.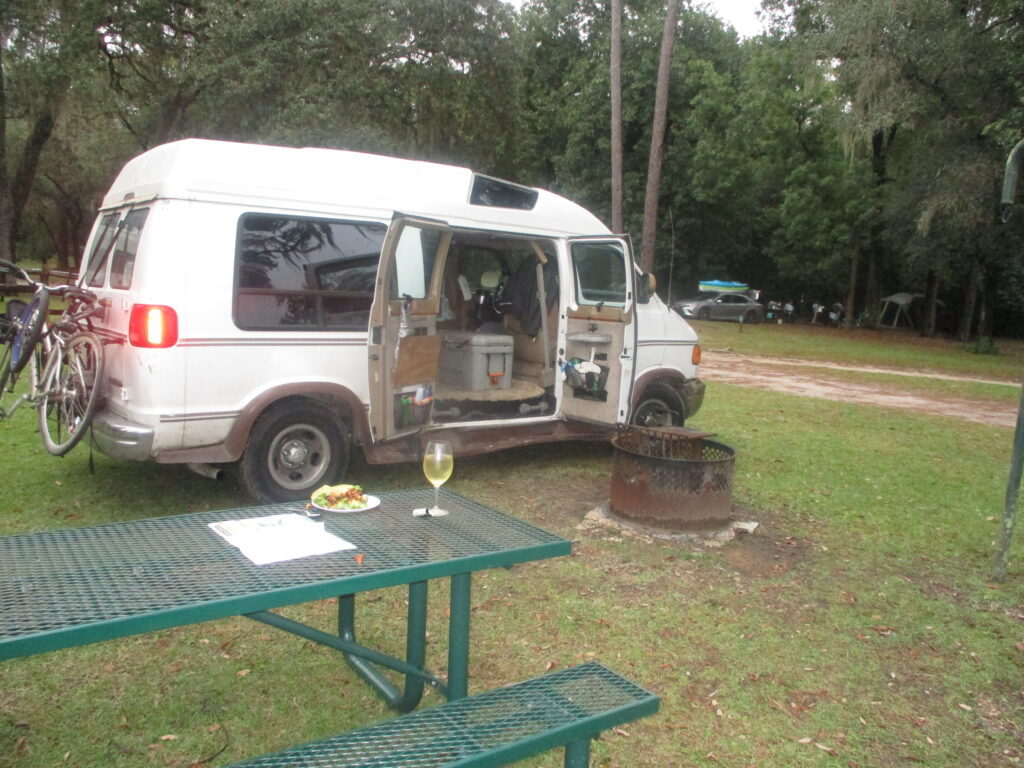 Spent the afternoon parked where I could get wifi, now I am in my campsite. I hear an assortment of childhood laughter and joy, music to my ears. So great to hear this young people experiencing new things. Do you remember your first times camping?
Because of substantial rain last night and this morning, I will not be having my usual huge fire. I miss that, I do like my fires. But, I am having a tasty glass of wine tonight, does that make up for the fire? (well, I would have had the wine either way, so, no.)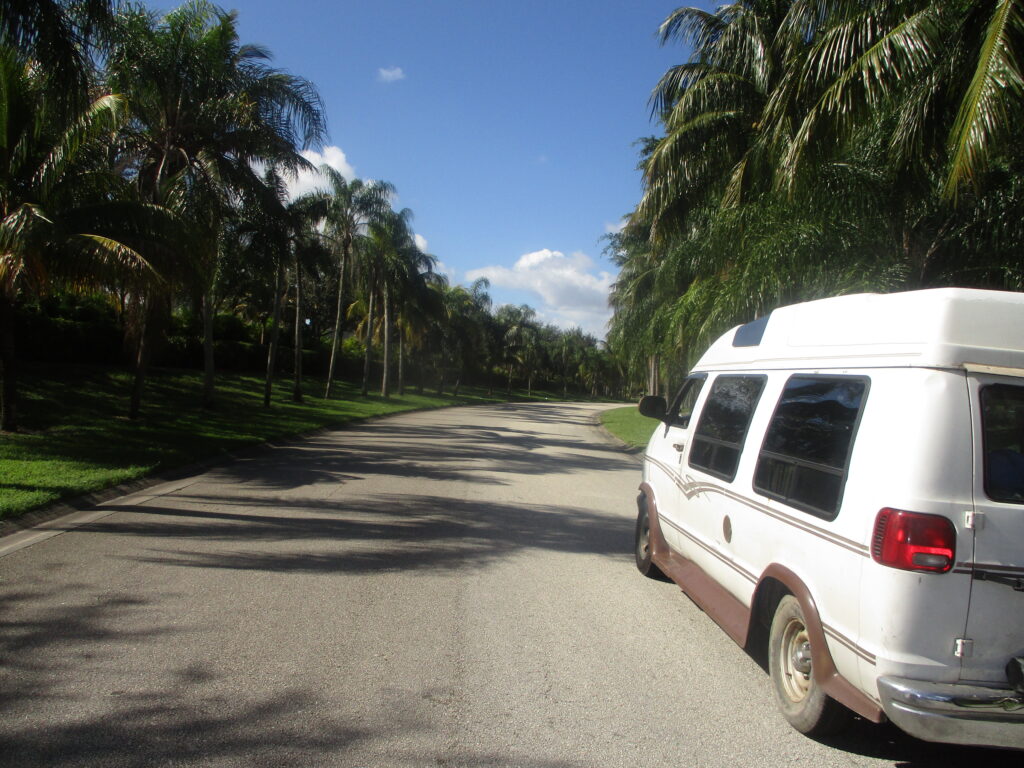 Something that surprises me, I've been thinking much of Todd Smith recently. Todd was a juggling prop maker and a very likable guy. He died a few months ago, I think from Cancer. It is going to happen to all of us. Are you accomplishing what you want before your end?
11/24—They call it, "The Sunshine State", today it is proving why. The temperature right now is 30.55c (87F), with a bright sunny sky. So glad I meandered down here.
11/25—Back into Georgia, that's when. I had to put on my shorts and take off my shoes. And this will be my dress for the winter in Florida>>:-)
So, going to Okefenokee Swamp. Crossing Florida then back into Georgia. Found a street away from everything in the town of Fargo in Georgia.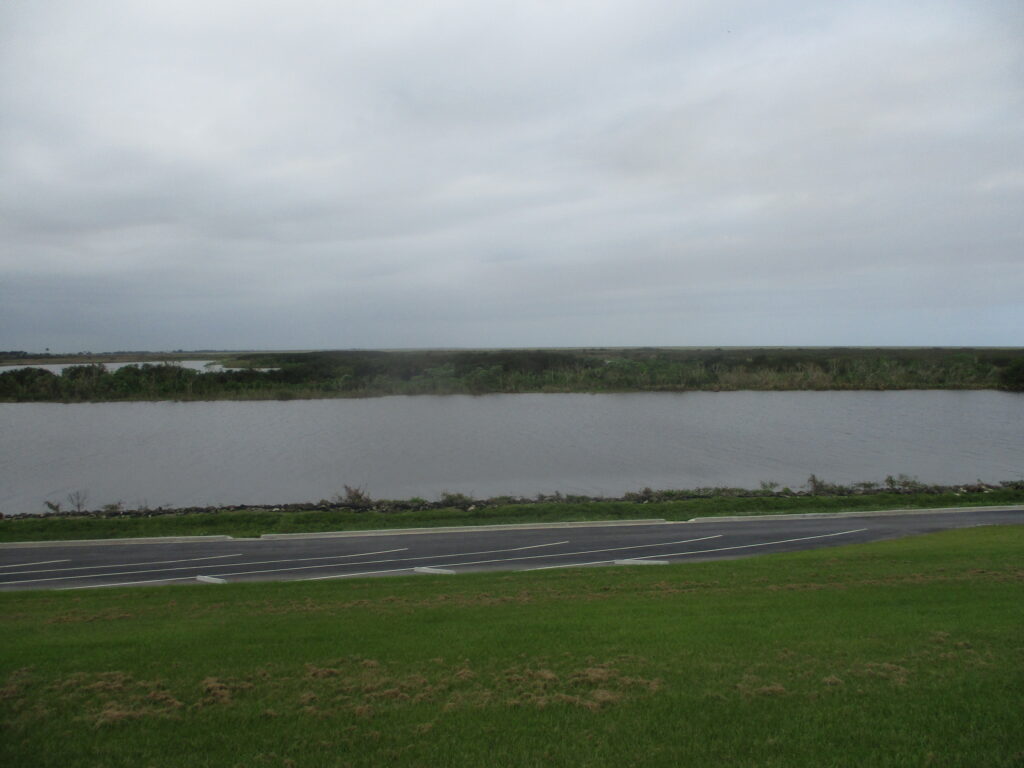 Arriving at about 4:30 in the afternoon, there was time to cook up the chicken I've gotten and to open a beer with smile on my face.
Starting with the greatest salad with lettuce and tomato and a tasty salad sauce on top – – it made for the start of a perfect meal (I think the name should be changed to "Salad sauce" as opposed to "Salad Dressing".)
On the chicken, I cooked it with a great Tsu sauce. I ate about half of the chicken, I will use the rest tomorrow for chicken tacos. Care to join me? So, later, I didn't get the usual five inch corn tortillas I usually obtain. These ones are bigger (and tastier.) I used all the rest of the chicken on one taco, made it huge with the lettuce, cheese, onion and sauce. Wish you were here to eat it with me.
I will be sleeping right where I'm parked, not really any houses around here. Very quiet, looks like it will be very dark, too. Just the way I like it.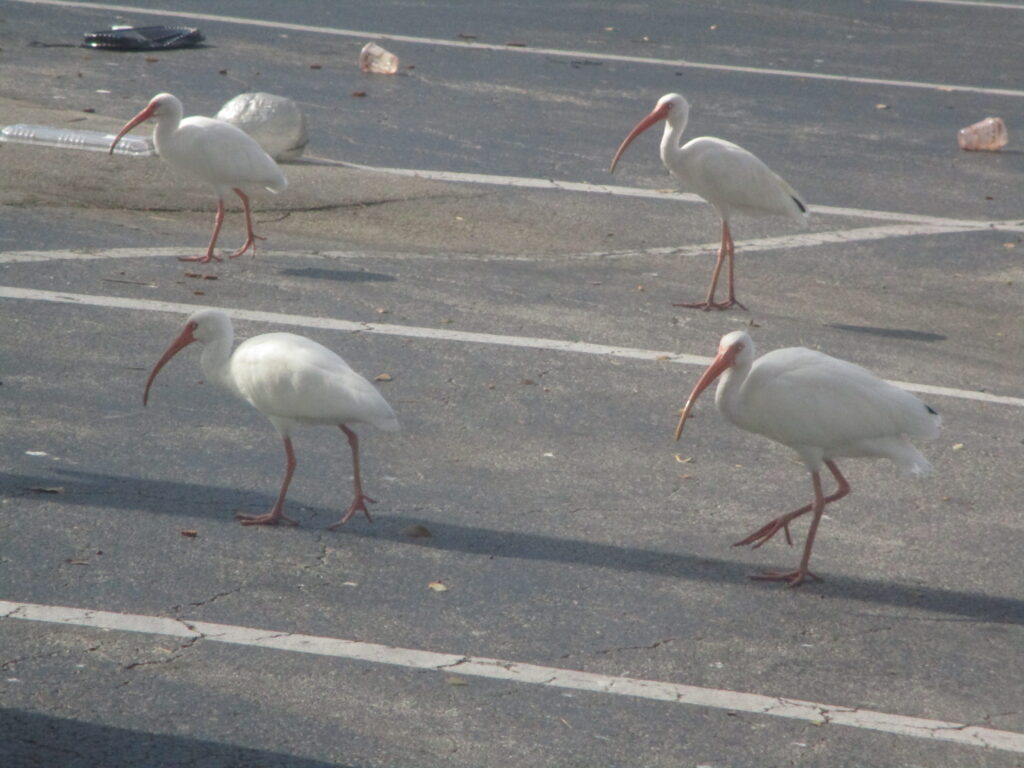 Right now it is 5:30pm. I've had my delicious dinner, put everything away, cleaned up everything that needs to be cleaned, and now I'm laying on my bed with a smile on my face, getting ready to do some reading.
I found that, living in the van, or really, living anywhere; you need to keep stuff where it goes. I see so many people who just "put" stuff. If you keep everything where it goes, life goes much smoother.
As I was laying in the van, a police vehicle pulled in behind me with his lights on. He had some complaints from neighbors. Something different always upsets people. He told me I should move.
So I moved on at 8:30. I went to find the road to get to the state park, which I did find. I found a place to park along the road where I'll sleep tonight.
I don't expect any vehicles to come by and I'm not near any houses. So, I will have a dark and a quiet sleep. Good night to you, by the way.
In the Okefenokee swamp now, They say you can see black bears, raccoon's, alligators, possums, and other animals. I said nothing, nice area though.
As you know, I live in a van I travel. Often I get food from food banks; I eat well. You might think me a Vagabond or a Drifter or Homeless. Yep, I am none of those, and all of those? I live a life that I want on my conditions, therefore I am quite happy.
Yes—I am rich!
When you have a simple lifestyle of few desires you always have more life and enough money. I am quite comfortable with the lifestyle I have developed.
The secret to happiness, you see, is being able to cultivate a simple lifestyle of few desires That way you always have enough money.
I love my life in the van traveling. Although, I do get lonely, at times. I would love to hear from you, or perhaps, I could stop by for a visit?
So, you see, the secret to happiness is not found in seeking more, but in developing the capacity to enjoy with less!
11/26—Right now I am parked outside a library on their wifi. It is 2:21 in the afternoon and I believe I will be staying right here for sleep tonight. Then I will drive to Discount Tire about that trouble.
Met up today with my old friend Jules Manas. He was actually my boss at one time when I worked for ADVO near Philadelphia. He is down here to take care of his mother, who is 96.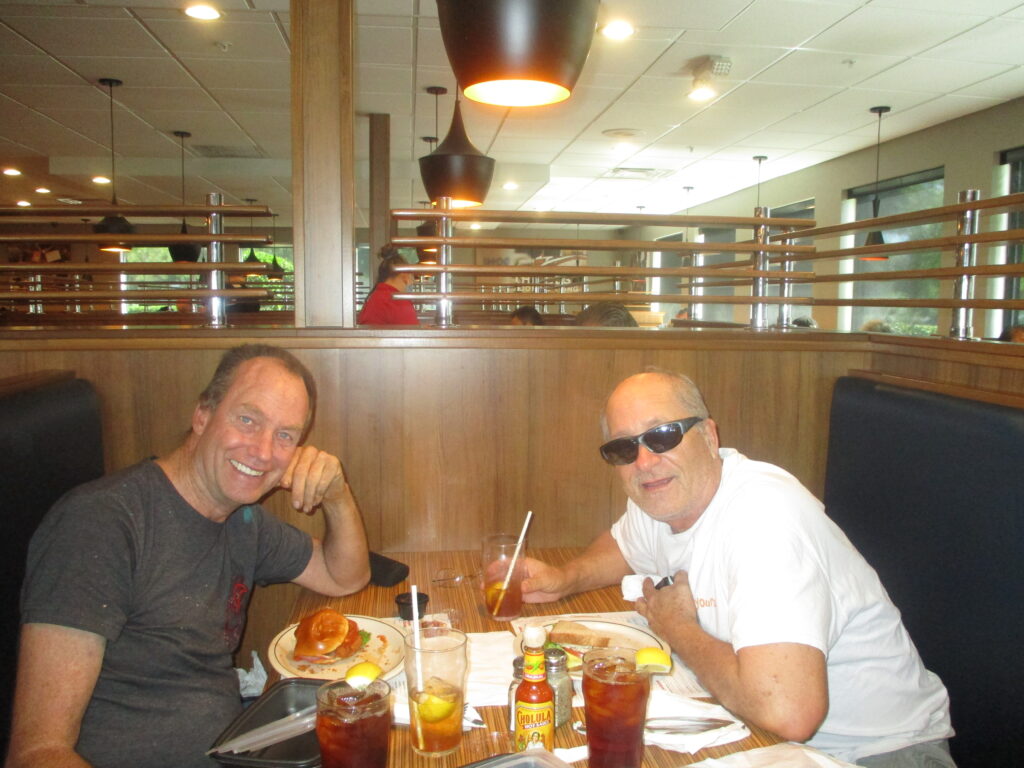 Jules owns a camper van and says he is going to start living as I do. Another I inspired to change their life. How about you, could you redirect your life to have the freedom that I am finding in my travels?
Jules asked me about little things that might come up, like going to see a doctor. I told him that I deal with things like that when they might come up. Such as, I have gone to see a doctor at an Urgent Care before, which is are all over the place. You just deal with things as they come up, as you would with any kind of life you are living.
Also, in a cooler, Jules brought me everything I need for an excellent Thanksgiving dinner tonight. Thank you so much, my friend, I will enjoy that.
As you see, a brightly colored bird was on my head.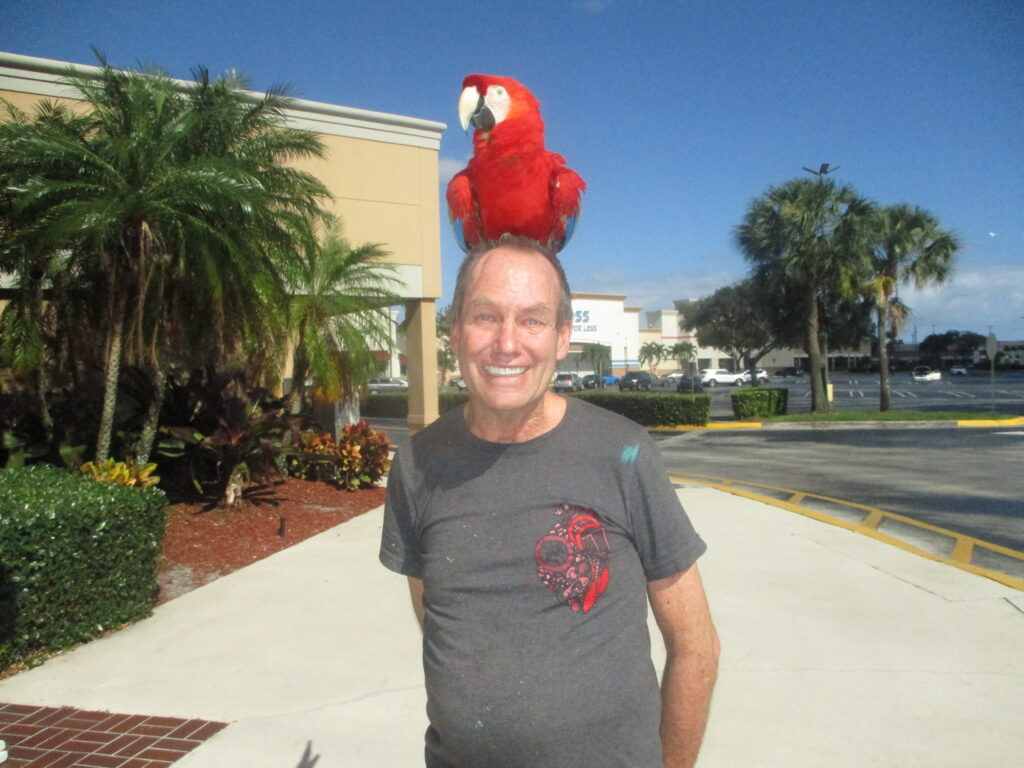 Yesterday I ran over something on the freeway that blew out my driver side rear tire. I will be going to Discount Tire tomorrow to see about getting their help. For some reason they don't work on Thanksgiving day. Very upsetting about the tire, I must say.
5:50am—Last night I slept at a library, very quiet, quite nice (did you notice, quiet and quite used together?) I've moved down the road and am parked at Discount Tire now waiting for them to open.
I don't know if you have ever dealt with this company, but I find all the service people to be kind and helpful, the prices excellent, and the stores are always kept very clean and nice; a very well run business.
If you need tires for your vehicle, I urge you to check out Discount Tire.
I'm lonely out here, I would love to hear from you.
Either through Facebook or email, kitsummers@gmail.com
*************************
MY CHALLENGE FOR YOU THIS WEEK >>
Go without eating anything for at least a full day (keep drinking fluids, though.)
A few months ago I did not eat anything for an entire week (only drank green tea). I got through it and felt better after, never did get hungry. That could be a challenge for you, too?
***********************
NEXT BLOG>>
Hobnobbing in Florida, what more could a guy ask for?
Just north of Miami now, too many vehicles already.
Wish you were here, you'd love it!