"KITTING AROUND"

With my words, I hope to throw some oblique light upon your life.
I WANT TO INSPIRE YOU TO LIVE DIFFERENTLY OR BETTER!   
*** The joy I am experiencing in life is a marvelous thing!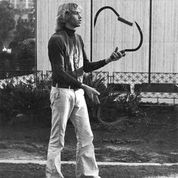 *** Hit by two trucks—one involving a 37-day coma—I remain happy.
*** If you are reading this through Facebook, check out my blog on my website.
*** Website is kitsummers.com
*** To read past blog posts, go to >> kitsummers.com/blog/
*** After living in my van and traveling to all US states, I married Beth in SC.
*** Thanks, my wife, Beth, for editing and adding to each weekly blog.
*** I will have places to show you and tales to tell.
*** Secrets to unfold and good news!
BE TAKEN AWAY WITH ME
ON WONDERFUL ADVENTURES!
********************
TOPIC FOR THIS WEEK—Mindfulness and Focus!
Are you mindful, or is your mind just full?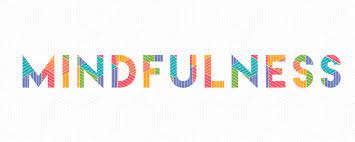 And how can you tell the difference?
Are you open to learning?
 
Your mind is an excellent tool for problem-solving, but it's not great at settling down and dealing with what is. Most of the time, the mind wanders around in the past or the future rather than the present. That means it's full of thoughts, stories, and portrayals that don't necessarily relate to current events.
 
At times, your mind may be caught up in stories that aren't even reality-based. Mindfulness can offer respite from a busy mind, though it takes conscious intention and regular practice.
 
Mindfulness is purposely bringing your focus and attention to a present-moment experience without considering a skill one develops through practice or other training. Being mindful means focusing on your current work–"FOCUS" is essential.
 
Relearning how to focus was a big part of my comeback after my 37-day coma. I could still think well, but I had to take a different approach to relearning. Anyone and everyone can learn to use their mind more flexibly; I found out that I had to.

The steps to being mindful >>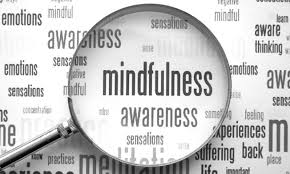 Step 1: Focus–Developing an awareness of the present-moment experiences is an essential starting point for cultivating mindfulness.
Step 2: Solutions–Dealing with unpleasant or difficult experiences and looking for solutions.
Step 3: Pleasant–Always seek out the pleasurable aspects of life, your choice, good or bad.
Step 4: All–Seeing the bigger picture, taking it all in.
Step 5: Be Right–Always make the right choices.
 
Simple things like washing a dish can make you more mindful–notice the water coming out of a faucet, feel the wetness, and sense the warm temperature against your skin. That would be mindfulness, taking in the whole picture.
 
Another example is simply when you sweep the floor, focus on how your body moves, and if you're feeling bold, find a rhythm and start dancing with the broom as you do this household chore. You can make anything a more enjoyable experience. 
BE AWARE OF THE LITTLE THINGS. 
Mindfulness is the practice of repeatedly focusing your awareness on the present moment. It often involves focusing on sensations to root yourself in the here and now. It can be practiced during formal meditation or everyday activities, like cooking, cleaning, walking, or juggling.
 
It's the nature of the mind to think, analyze, and figure things out. That's its job. That means that left to its own devices, the reason will constantly seek out new inspirations, new things to think about, and new ways to check out from reality.
 
Mindfulness practice is a way to retrain the mind to settle into the present moment gently. It's like becoming a parent to your mind rather than letting the mind control you. Ultimately, the reason is simply to be a willful toddler to your mind.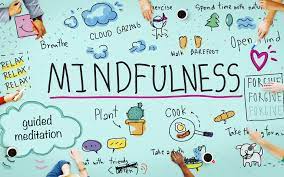 By practicing mindfulness over and over with patience and compassion for yourself, you can teach your mind to be still. Eventually, the reason may even dissolve altogether, meaning there is no intellectual or conceptual overlay between you and what you're experiencing. Be fully immersed in and at one with the present moment. This experience is what's known as actual presence.
   
It's the opposite of hurrying your efforts or doing too many things simultaneously.
To be mindful, you need to slow down and take more time.
Do one thing at a time, aiming for excellence.
You focus on what you're doing calmly and precisely.
 
When you focus your mind intently on something, it will expand your life.
 
Mindfulness is essential for mental wellness and being fully present and nonjudgmentally aware of the current moment. Mindfulness has countless positive benefits on mental health–including decreased stress, anxiety, and depression levels–and will help improve sleep, relationships, and job performance. 
LIVE FOR THE MOMENT!
Yes, we have many moments in our life. We can't live willy-nilly and just let energy flow by. But this is our one chance at life; we must give it our all! This is what you must live for–to make each of these single moments in life the best we can. A person's life is a succession of each moment that comes to us.
 
This must be our purpose on the earth. We must find excellence for ourselves as we help others find theirs. Make each and every moment the best you can imagine. If you make each moment unique, you have reached out for all 0f your quests.
 
Learn to use your brain better; it's the best thing you can ever do for yourself. 
WHAT NEW STORIES ARE YOU READY TO WRITE?
********************
WORDS TO INSPIRE YOU! >>
Inspirational quotes and motivational sayings have a unique ability to change the way we feel about life and can change our thinking.
 
They are so interesting, challenging, and essential on our path to joy, happiness, and finding ways to inspire ourselves and others.
 
Inspirational quotes and ideas give us a quick and timely burst of wisdom to get our focus back, offering the inspiration needed for the day or occasion.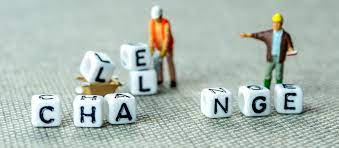 I hope to inspire you with my words.
Words have power.
 
Are you accomplishing what you want before your eventual death?
At any age, you can (and should) make changes to make your life better.
 
How you think and feel about yourself, including your beliefs and expectations about what is possible, determines everything in your life, and it all derives from your quality of thinking.
   
WHEN YOU IMPROVE THE QUALITY OF YOUR THINKING,
YOU CHANGE THE QUALITY OF YOUR LIFE—SOMETIMES INSTANTLY!
Just as positive words can make someone smile, and a well-timed amusing quote can make someone laugh, your thoughts react to the world in real-time. You have this control!
 
You have complete control over only one thing in the universe — Your Thinking —and that's where motivational quotes come in!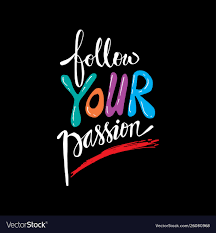 To keep your motivation, you have to use each day as an opportunity to improve and get closer to your goals. It might sound like a lot of work—and with your busy schedule—next to impossible. But you can do it!
Self-talk is so essential—THINK RIGHT!
   
Motivational words, yes, they are just words.
But they are positive words; they will keep you on track.
   
EVEN IF YOU START LATE, ARE UNCERTAIN,
OR ARE DIFFERENT –
YOU CAN STILL FIND SUCCESS!
   
Don't forget that you are only as young as the last time you changed your mind!
Keep your thoughts and self-talk fun and productive, and always reach for more advancement.
   
REMEMBER, VERY LITTLE IS NEEDED TO MAKE A GREAT LIFE.
********************
I HOPE THE FOLLOWING WORDS INSPIRE YOU >>
1. "Mindfulness isn't difficult. We have to remember to do it." – Sharon Salzberg
 
2. "You can't stop the waves, but you can learn how to surf" – Jon Kabat-Zinn
 
3. "Think about the practice of meditation as zoning in, as opposed to spacing out." — Susie Levan
 
4. "When you're feeling frazzled, put all of your attention on the breath. It's a portal into the present moment, the best remedy for stress." — Ellen Barrett
 
5. "Remember the blue sky. Clouds may at times obscure it, but it is always there." — Andy Puddicombe
 
6. "Mindfulness clears the windshield of the mind so that we can see things as they really are." — Travis Eliot
 
7. "Paradise is not a place; it's a state of consciousness." – Sri Chinmoy
 
8. "When I'm hungry, I eat what I love. When I'm bored, I do something I love. When I'm lonely, I connect with someone I love. When I feel sad, I remember that I am loved."— Michelle May
 
9. "Mindfulness is the aware, balanced acceptance of the present experience. It isn't more complicated than that. It is opening to or receiving the present moment, pleasant or unpleasant, just as it is, without either clinging to it or rejecting it." — Sylvia Boorstein
 
10. "In today's rush, we all overthink–seek too much–want too much–and forget about the joy of just being." — Eckhart Tolle
COMPOSE A NOBLE BOOK AND WRITE A BEST-SELLER.
YOU ARE AMAZING—PLAY YOUR PART!
********************
MY DAILY JOTTINGS >>
Each week goes by so quickly, don't you think?
And time is going faster all the time, it seems.
Do you keep track of what you do each day?
Do this for a few weeks, and you will see your time differently.
 
9/11–Yikes! I had pain in my chest; it felt like a broken rib. I have gone through a few fractured rib incidents, which is not good. Also, I had itching, like some poison oak outbreaks; I thought, not again. But a different kind of itching.

I went to the doctor, and she immediately said I had shingles. I instantly told her, "I had someone over recently to look at our roof; maybe that is how I developed shingles." She liked my comedy.
I have so much pain today from the shingles. I believe it takes a week or ten days to get through it. I guess I will have to suffer until the end.
Today, I felt like throwing, so I did.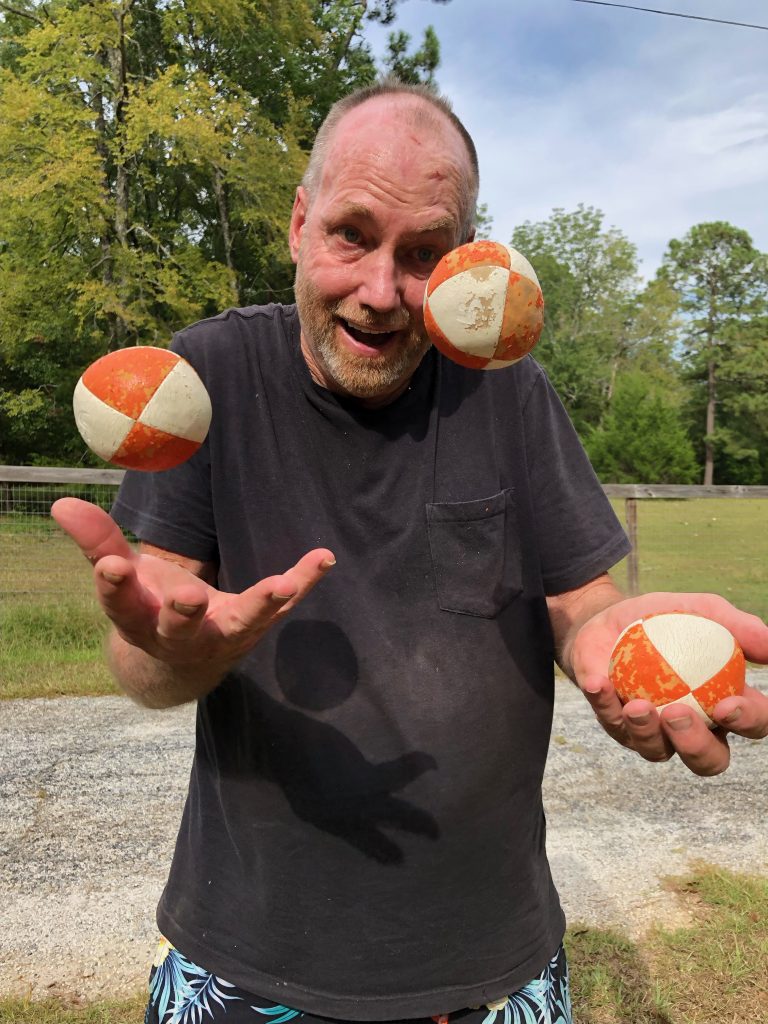 Beth was busy, too, making baby hats for a hospital up north.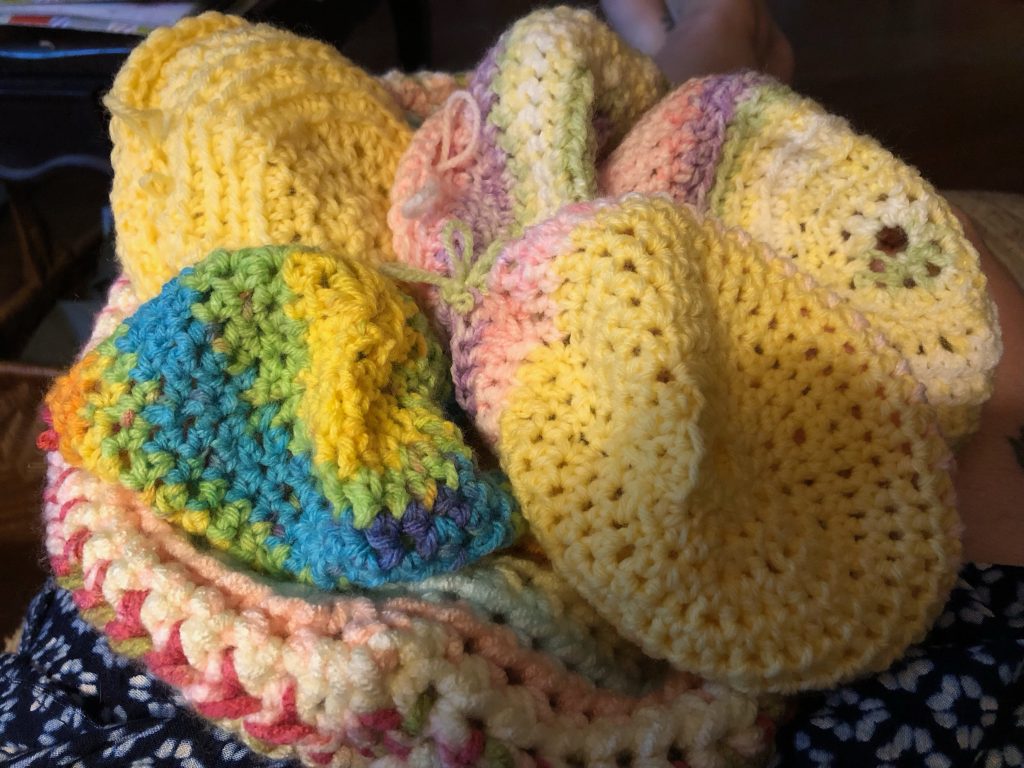 And, I hung out with some monsters today.
Can you tell which one is me?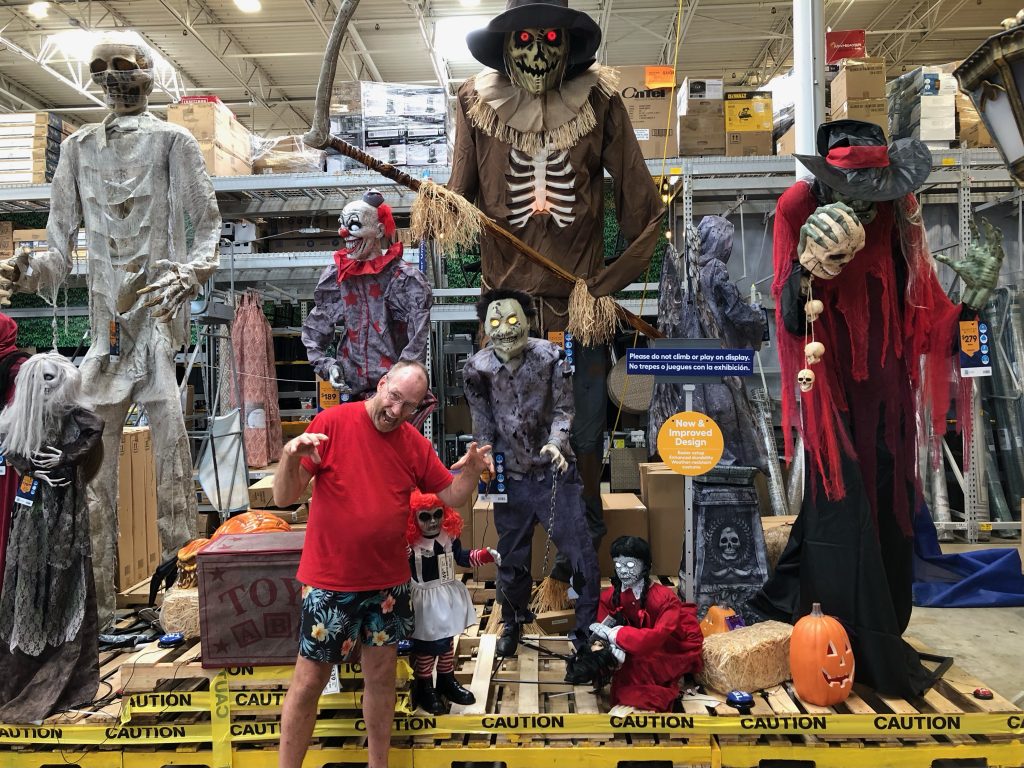 9/12–I've been building coffee tables. Ken Young supplies the wood, whom I've gotten wood from before. He buys long, big trees, cuts them down into 2'x4' and such, and sells the wood. He discards either side of the trees, as well as other parts. These are the perfect size to build coffee tables. So, putting Christmas gifts together early.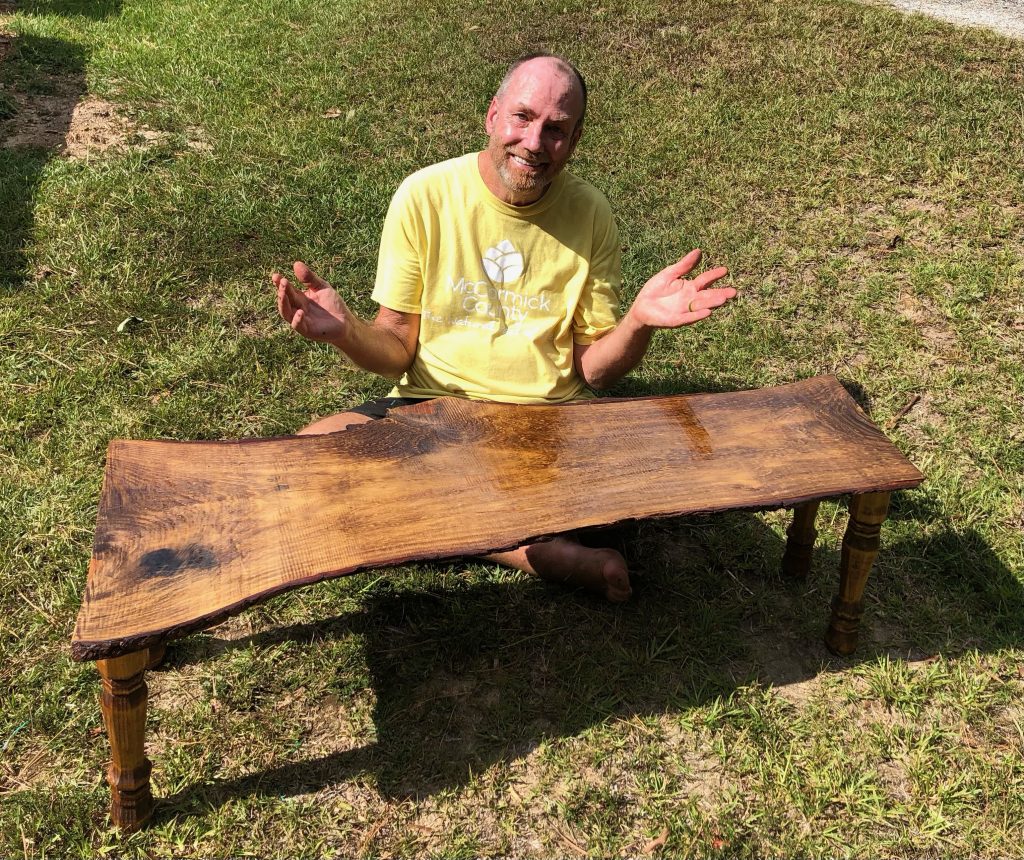 I put a plastic sheet around the inside of the gardens I built to keep dirt in. It ended up that the plastic I used needed was too thin. It's quite a chore to dig the dirt out of one side, put in the new plastic, and then put the dirt back. Each garden takes a lot of time to do this; I will be happy when they are finished.

Some neighbor dogs got out today, and we had to capture them. Some cute hounds, was nice.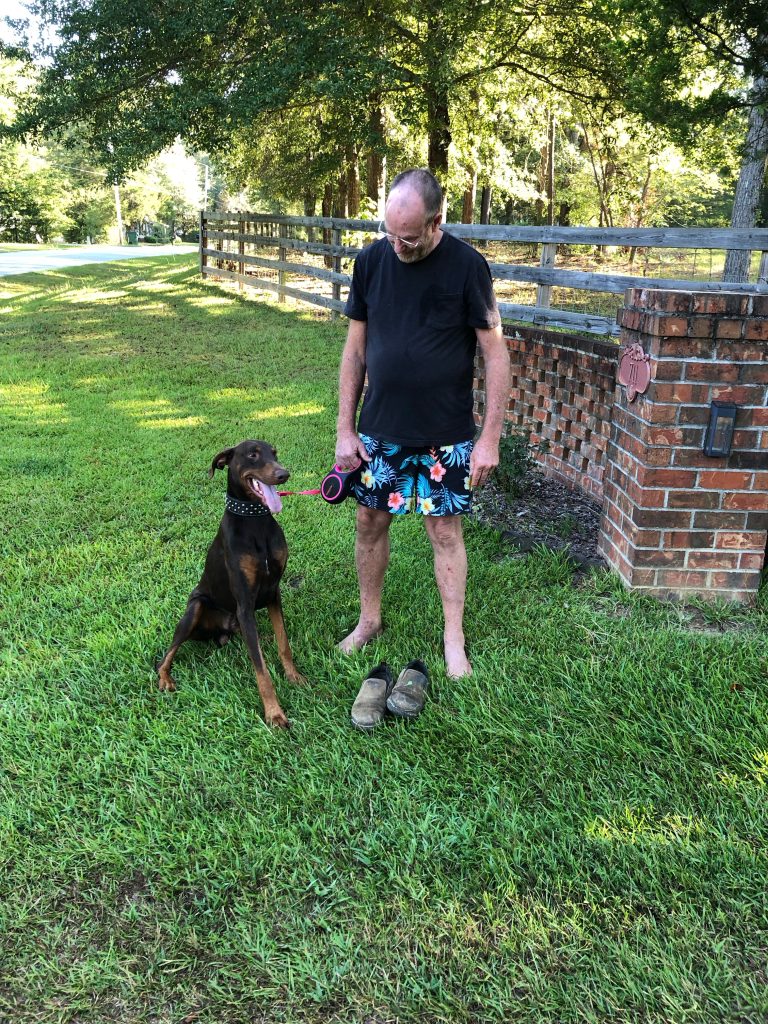 9/13–Worked on another of the gardens. It takes a lot of work to move all the dirt away from one side, put in the new plastic, and then replace the first.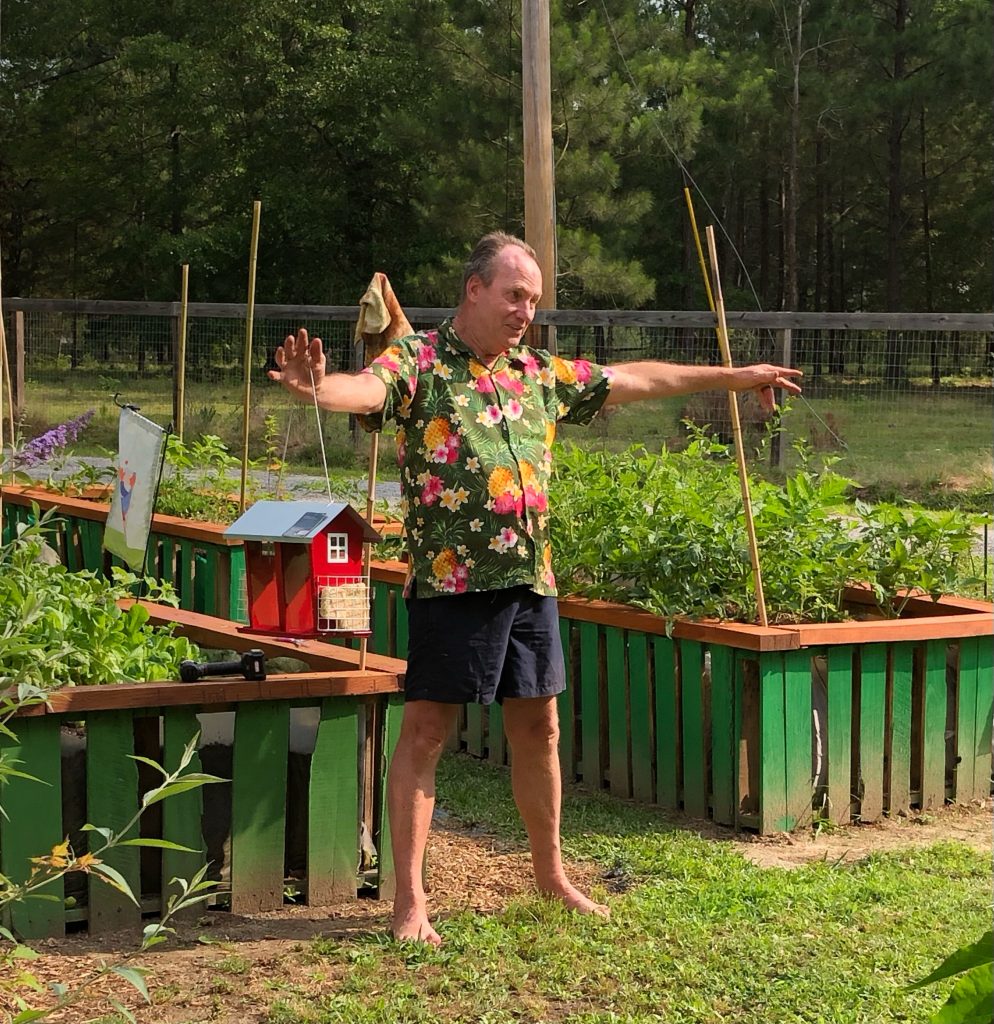 My computer needs some things done, so I'm off to Geek Squad today.
I solved a few things with my laptop; it's better now.
Of course, a stop at Costco for lunch- free samples of many things- makes lunch.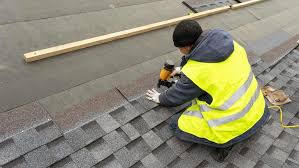 9/14–Woke with pain from my shingles. Today, I did work on the computer and this blog. Still tired after some time, surprisingly, I lay on the couch and returned to sleep for a few hours. It's about 8am now, and I'm feeling tired.

I got up on the roof to remove all the leaves and pine needles. So, a guy with shingles on a roof holding shingles, hmm? It's a little scary up there; I used to stay on top of things. Everything is cleared out, waiting for next year.
See the shingles? 
IS IT TIME TO "MAKE" THINGS HAPPEN AND LIVE A FULLER LIFE? 
******************
YOUR CHALLENGE FOR THE WEEK >>
Think twice (at least) before you do something this week.
Be mindful.
Use your mind to figure out what needs to be done–and then do it!
Do something new daily, then keep doing it for the rest of your life.
*******************
NEXT BLOG >>
Beth's birthday is coming up on September 25. What should I get her?
And do you love your work?
You will learn to find your dream job in the next blog. 
AND WHAT ARE YOU PLANNING FOR YOUR UPCOMING WEEK?
*******************