With my words, I hope to throw some oblique light upon your life.
I want to inspire you to see life in a different and/or better way.
*** If you are reading this through Facebook, check out my blog on my website.
*** If you are not my Facebook friend, yet, please, befriend me.
*** The freedom I am experiencing in my life is a marvelous thing!
*** I want to thank my wonderful wife Beth for her superb editing and adding to the blog each week.
*** Going where I want, when I want, and seeing wonderful places and people.
*** I will have places to show you and tales to tell.
*** Secrets to unfold and good news!
BE TAKEN AWAY WITH ME
ON WONDERFUL ADVENTURES!
********************
INTRO TO THIS WEEK >>

Not much happened this week, projects in the house to take care of and enjoying my time with Beth. As you know, we married recently, a big change for each of us – but the right thing for us to do.
In life, we make time for what is important to us.
These things are important to me, so I made the time.
Here are some ideas for you to follow if you need to find things to do, yourself >>
Start with some little things.
Get a haircut before you really need one.
Go to sleep a little earlier, wake a little earlier.
Take an hour to work on your juggling.
Pick one thing at a time and complete it.
2 – Pander in passions and hobbies.
Do whatever it is that you love, even if it's just checking out a website about a passion or sideline. Go to a specialty shop during your lunch break or on your way home from work one day, drive a different route, and just look around. Do what YOU love.
3 – Initiate long and intimate conversations with loved ones.
Instead of waiting for the perfect time, go ahead and start a deeper conversation with a loved one, even if you're in the middle of the living room. Don't wait for them to be the one to start it; make time to go for the conversation at the moment. It will make you feel awesome.
4 – Listen to other people without judgment.
This takes intention rather than time. The next time someone that you usually pass judgment on or have expectations about speaks, let them talk without interruption, just take the time to listen instead of speaking.
5 – Read extraordinary books.
It may seem like it's going to leave you with less time, perhaps, to read through the latest gossip magazine or website, but you'd be surprised how easy it is to fit in reading a classic piece of literature. Check one out and leave it on your counter-top or bedside table for a few nights.
(When is the last time you sent someone a hand-written letter?)
Instead of sending an email to a friend, co-worker, boss, employee, child or romantic interest, put down some handwritten words. It takes a short amount of time and the intimacy of authoring a handwritten note, but has much value in this time-crunched life.
Sing while driving, walking, doing handiwork, or doing housework. Raising your voice in song slows down time a little bit, can make you smile, and gets your physical body moving in a different way. It's joyous and energizes you, so take the time to do it even if you're not a great singer.
8 – Take a train or a bus somewhere.
Taking a train or bus on a short little excursion is relaxing, meditative, and gives you a break that's a bit different than your regular day. You can take kids, a partner, or a friend and make it fun with them, too.
Stop and celebrate silly things other than the normal birthdays and anniversaries. Find (or make) a reason to buy balloons and a cake and invite some friends to celebrate a little milestone in your life. Make it a little party for yourselves.
10 – Just sit and listen to music you like.
Listen to music without doing something along with listening. Sit and put on some music that you enjoy, perhaps the type of music you don't usually listen to. Try some violin music, something from another language, or music younger people are listening to. Ask your parent what their favorite music was as a teen and sit and listen to that!
11 – Putting your personal health first.
For some reason, we make ourselves busy and don't take the time at the top of the list to put our health first. Take the time to do this. I joined a gym recently and started working out. What do you need for your health?
Take the time for love, it really doesn't matter who it is aimed towards. Sometimes we take the people we love for granted. Look around at the people in your life and show them that you love them. Or take the time to tell them in a longer way than you may usually do. Describe the things you love about them.
13 – Make an animal friend.
Adopt a pet, if only temporarily. If you cannot, visit a zoo, an animal shelter, or a friend with pets and take the time to spend with them. An animal can give you a feeling of calm that you cannot get anywhere else. Beth and I love our dog, Jemma, and she adds so much to our life.
14 – Paint something in your home.
You don't have to be a Picasso, I am not. Just go into the local arts and crafts shop and get some basic acrylic paints, some brushes, and a canvas. You don't have to be artistic to dip a brush into some colors and spread it on the canvas to paint. It's worth the time it takes and it will add much to your life.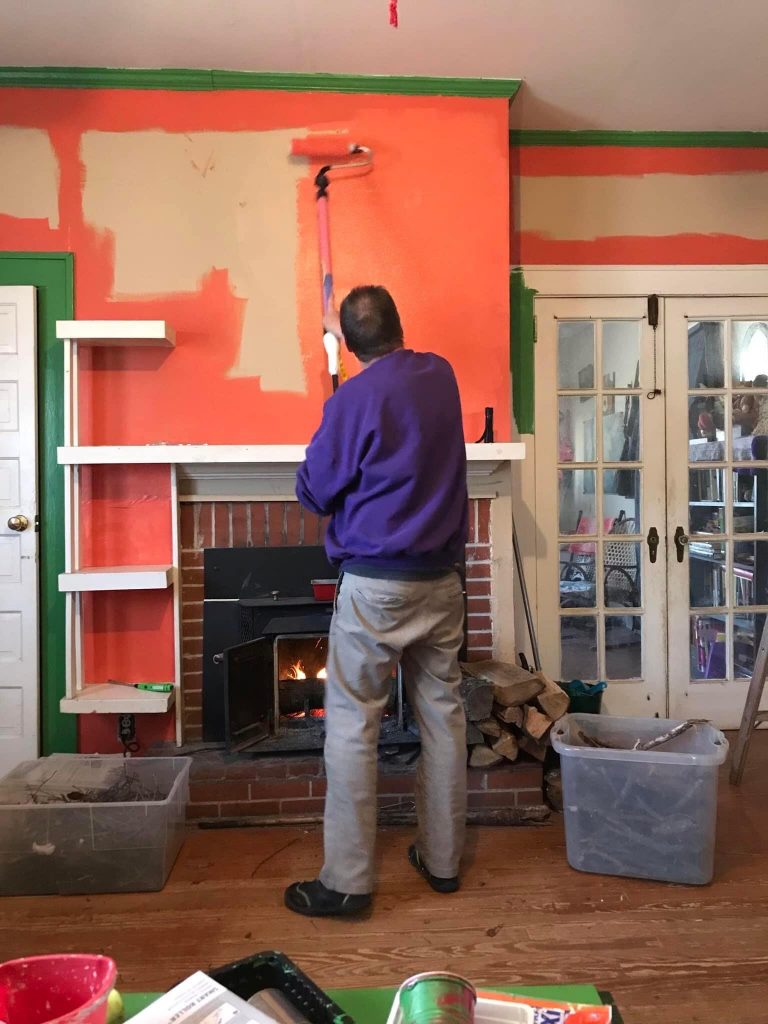 ———————-

 15 – Record a video of yourself.
Use a video camera, your phone, computer, or a friend's and talk about your life in a video. As you look back years later you will be glad you did. You can keep this just for yourself or share it with others of your choice. It's worth the few minutes it takes to yourself on camera for later.
Take the time to move! It doesn't have to be a full exercise program, just enjoyable. Put on some music and just move with it, really doesn't matter how. Move your legs, your elbows, your fingers, your knees, your ankles. Every part of you that can move, move it! It heals your mind and body when you take the time to move.
17 – Write your bucket list.
Do you have a list of things to do before you die? It is a short time we have in life, it is time to start. It's a great thing to take the time to get things done. You are more likely to do the things you want to do if it's written down, so make a list.
18 – Perform deep breathing.
Take the time daily to pause and take a few deep breaths—big breath in, big breath out. It fills your lungs with oxygen and relaxes you. Sometimes we go on, racing around and barely breathing. Breath is life.
19. – Look into your eyes in the mirror, yes, that's you.
Stop in front of the mirror every day for an extra 3 seconds, lock eyes with you and say, "I love you" to yourself. This will help you heal and get on with a better life.
Beth especially likes this one. Taking tech-free time, even if only for an hour a day, frees your mind and helps you realize that you can have 'time off' every day. When is the last time you safely climbed a tree? Try it and see how it feels. You may want more than an hour. Perhaps a half-day, once a week.
21 – Spend time in and with nature.
All the great creators, artists, and writers, speak of how sitting or walking in nature, on a daily basis, has been one of the keys to their success. No matter how the weather is, make time for getting back to nature daily, even just for a few moments. 
———————-


This may seem like a rather long list, yet if you pick just a couple things on this list that you know won't take much time and go for it, your life energy will shift.



We get so busy, and there seems to be this big rush to the finish line. Just remember that on the way to the finish line, there is a beautiful view—open your eyes and see it.
———————-
These are just a few ideas for you, I'm sure you can think of more. Let me know your ideas, please.
Life is happening all the time – are you keeping up?
********************
WORDS TO INSPIRE YOU! >>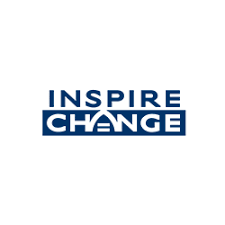 Inspirational quotes and motivational sayings have an amazing ability to change the way we feel about life and can change our thinking.

This is why I find them so interesting, challenging, and important on our path to joy and happiness and finding ways to inspire ourselves as well as others.

Inspirational quotes and ideas provide us with a quick and timely burst of wisdom to get our focus back, offering the inspiration needed for the day or occasion.
I hope to inspire you with my words.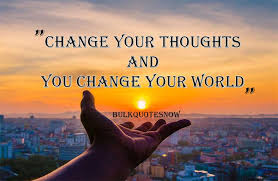 Words have power.

At any age, you can (and should) make changes to make your life better.

You see, the way you think and feel about yourself, including your beliefs and expectations about what is possible for you, determines everything that happens in your life. It all derives from your quality of thinking.

When you improve the quality of your thinking,
you change the quality of your life—sometimes instantly!

Just as positive words can make someone smile, and/or, a well-timed amusing quote can make someone laugh, your own thoughts react to the world in real-time. You have this control!

In fact, you have complete control over only one thing in the universe — your thinking — and that's where motivational quotes come in!

To keep your motivation, you have to use each day as an opportunity for improvement, to be better, to get a little bit closer to your goals. It might sound like a lot of work—and with your busy schedule—next to impossible. But you can do it!

Self-talk is so important—THINK RIGHT!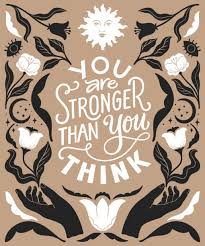 Motivational words, yes, they're just words.
But they're positive words; they will keep you on track.
Remember, you are only as young as the last time you changed your mind.
Keep your thoughts and self-talk fun and productive and always reaching for advancement.
Very little is needed to make a great life.
I hope these words I pick do help you.
********************
BE INSPIRED BY THESE WORDS >>
"The question is, what are we busy about?" — Henry David Thoreau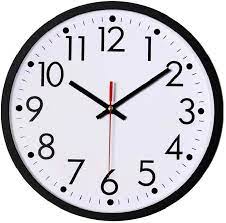 "The key is in not spending time, but in investing it." — Stephen R. Covey
"Let our advance worrying become advance thinking and planning." – Winston Churchill
"Time is more valuable than money. You can get more money, but you cannot get more time." – Jim Rohn
"The shorter way to do many things is to only do one thing at a time." – Mozart
"Better to be three hours too soon, than a minute too late." – William Shakespeare
"Yesterday is gone.
Tomorrow has not yet come.
We have only today.
Let us begin." – Mother Teresa
"Don't be fooled by the calendar. There are only as many days in the year as you make use of. One man gets only a week's value out of a year while another man gets a full year's value out of a week." — Charles Richards
"Give me six hours to chop down a tree and I will spend the first four sharpening the ax." – Abraham Lincoln
"One reason so few of us achieve what we truly want is that we never direct our focus; we never concentrate our power. Most people dabble their way through life, never deciding to master anything in particular." – Tony Robbins
"The common man is not concerned about the passage of time, the man of talent is driven by it." — Shoppenhauer
"Take care of the minutes and the hours will take care of themselves." – Lord Chesterfield
"Determine never to be idle. No person will have occasion to complain of the want of time who never loses any. It is wonderful how much can be done if we are always doing." — Thomas Jefferson
"Once you have mastered time, you will understand how true it is that most people overestimate what they can accomplish in a year – and underestimate what they can achieve in a decade!" — Tony Robbins
"To do two things at once is to do neither." — Publius Syrus
"He who know most grieves most for wasted time." — Dante
"Time is really the only capital that any human being has, and the only thing he can't afford to lose." — Thomas Edison
"Most of us spend too much time on what is urgent, and not enough time on what is important." – Steven Covey
"Your future is created by what you do today, not tomorrow." – Anonymous
"The bad news is time flies. The good news is you're the pilot." — Michael Altshuler
"The best thing about the future is that it comes one day at a time." – Abraham Lincoln
"I must govern the clock, not be governed by it." – Golda Meir
COMPOSE A NOBLE BOOK AND WRITE A BEST-SELLER.
YOU ARE AMAZING—PLAY YOUR PART!
********************
MY DAILY JOTTINGS >>
3/13—Today I made some juggling/flower sticks for our friend, Tomara. She took photos at our wedding (they came out great). She asked me if I would make her a set of juggling/devil sticks, and I did. I like to make things and to make them so that they turn out excellent. That is a choice in everything you do, to make it mediocre or go for excellence. Do right.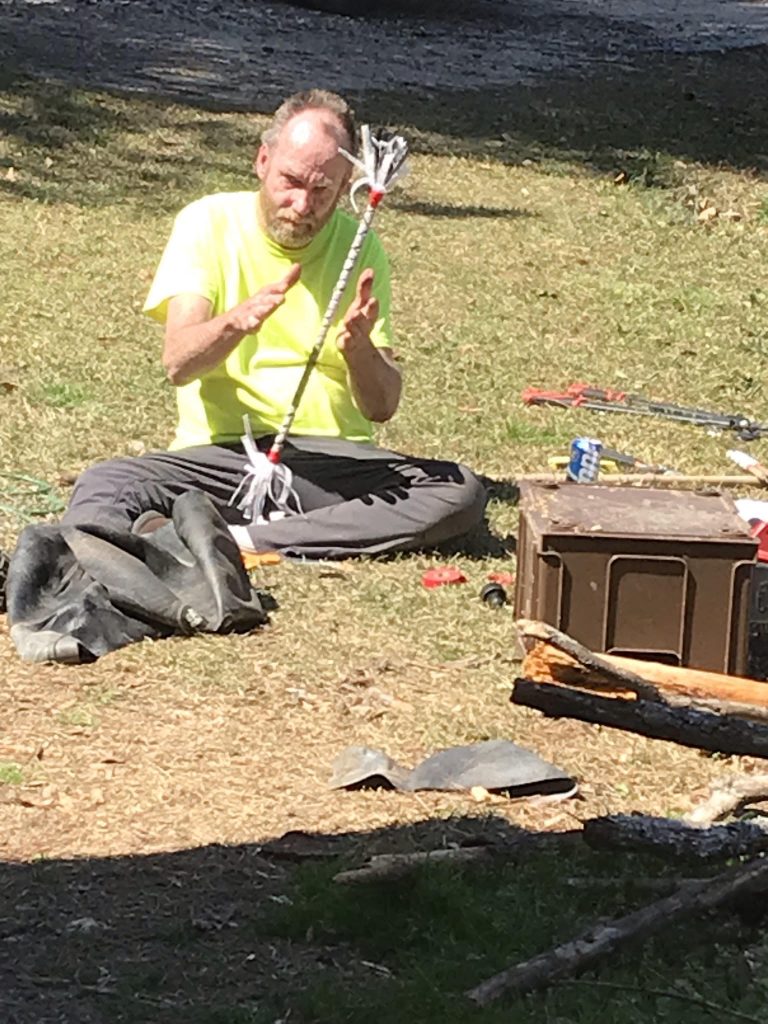 Also, because we have two male bunnies already, we got a lady with the long ears. Yes, we will be putting them together later, I will let you know what occurs.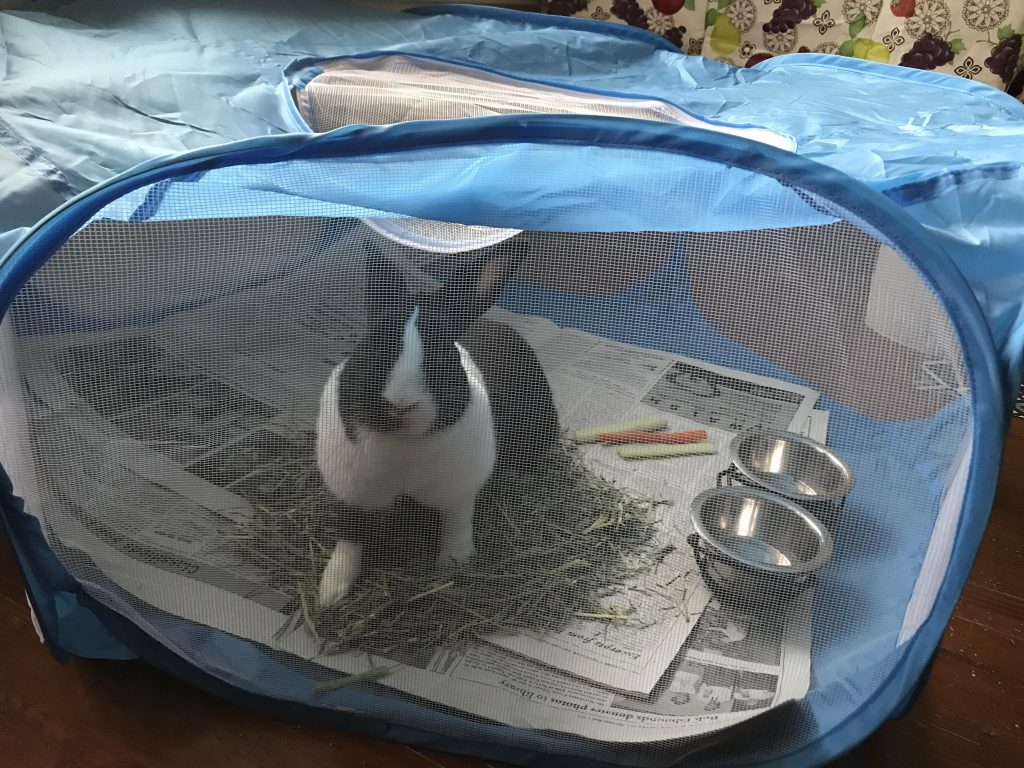 Here is our new one, Fern.
3/14—For the fireplace, we had purchased a bunch of wood chopped up for us. But, to start a fire you need to use smaller wood, kindling it is. So, off I went in search of small wood.
You might have found us on the ground today. It is, at times, called "Earthing". Felt good to lay in the sun with Jemma and Beth. Healing, perhaps.
3/15—When we got the rabbits we initially kept them in the house with us. After a few days I discovered I am deathly allergic to the cute little bunnies. We had them inside because it was still cold at night. But, they had to go out – I could not breathe and my allergies were horrendous. So, out they went to their bunny-hutch.
3/16—I could not take it anymore! So, off I went to the doc about my allergies. I was prescribed three different medications. Now I just have to wait until the meds are mailed to me – until then I will have to go through agony – yikes!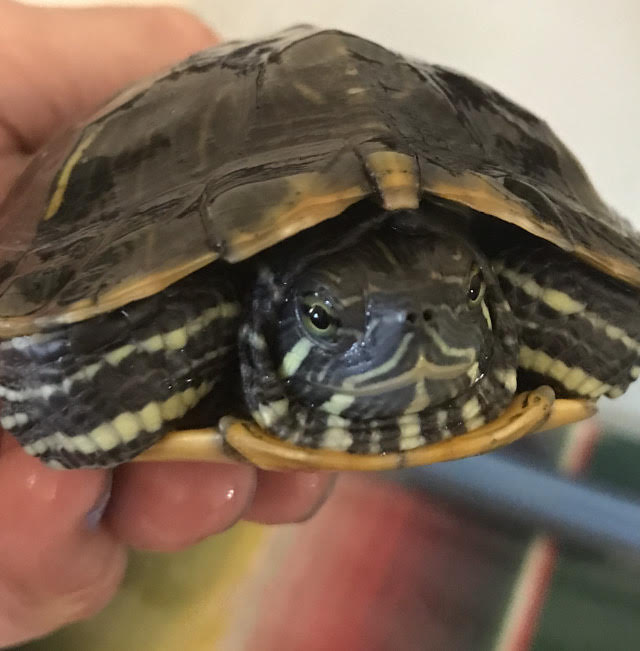 To add to our zoo, today Beth bought us a turtle, very nice. We also purchased a tank, the only home this little shelled creature will ever know. I can't feel bad for this little one, if she has nothing to compare it to and knows nothing else.
How about you, do you want more to your world? Also, we got the turtle because I will not be allergic to the little terrapin.
Included in our zoo are the horses across the road out front. There was just one there, I started calling and all four made their appearance. What a nice thing we have so close to us.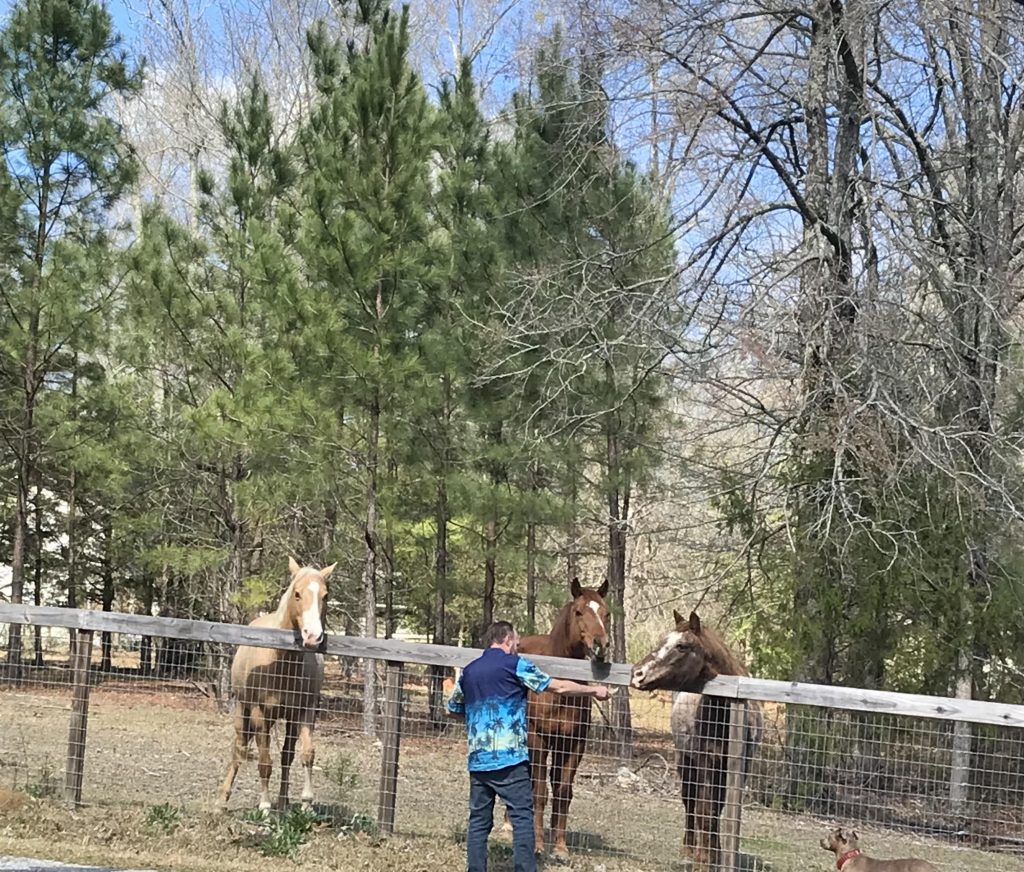 ********************
YOUR CHALLENGE FOR THE WEEK >>
Are you taking the time to invest in little things?
Take time this week to walk in nature, to feel a leaf, to lay on the grass.

********************
NEXT BLOG >>
Hoping the medications work and I am feeling a lot better.
I will let you know.
THIS WEEK, MAKE YOUR LIFE SOMETHING
THAT YOU CAN WRITE ABOUT!