"KITTING AROUND"

With my words, I hope to throw some oblique light upon your life.
I WANT TO INSPIRE YOU TO LIVE DIFFERENTLY OR BETTER!   
*** The joy I am experiencing in life is a marvelous thing!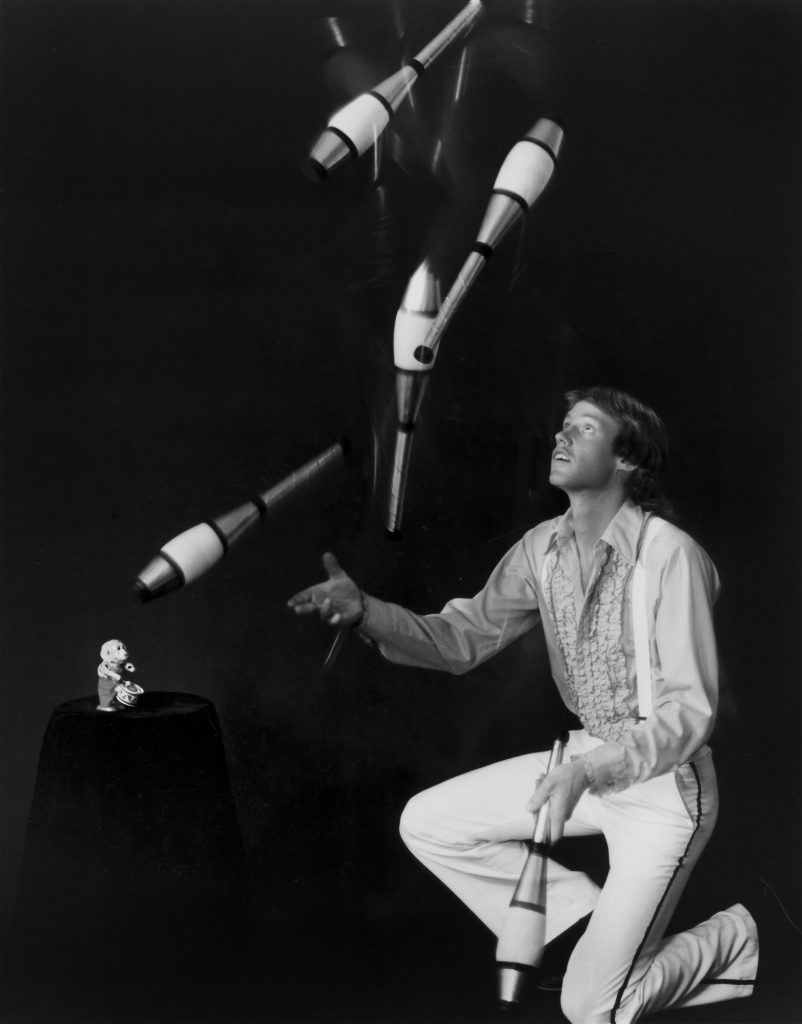 *** Hit by two trucks—one involving a 37-day coma—I remain happy.
*** If you are reading this through Facebook, check out my blog on my website.
*** Website is kitsummers.com
*** To read past blog posts, go to >> kitsummers.com/blog/
*** After living in my van and traveling to all US states, I married Beth in SC.
*** Thanks, my wife, Beth, for editing and adding to each weekly blog.
*** I will have places to show you and tales to tell.
*** Secrets to unfold and good news!
BE TAKEN AWAY WITH ME
ON WONDERFUL ADVENTURES!
********************
TOPIC FOR THIS WEEK—Eating Right.
They say, "What you eat is what you are".
I guess I'm a pizza?
 
Eating is about learning bad habits, and you can take control!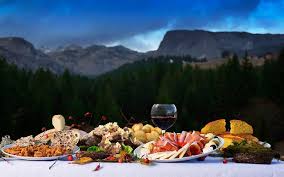 In the 1980s, after my first accident, I drank two or three cans of Diet Coke daily, a bad habit. After doing very little research, I saw that this liquid was unsuitable for me. So, I stopped; not a sip of soda has gone down my throat since. The chemicals in soda are known to cause bone loss and can also disrupt and inhibit organ function. Also, do you read food labels and see what food could be doing to you?
 
As I recovered from my 37-day coma, I found that I had the same eating habits as before the accident–but without the same amount of juggling practice and exercise. I started gaining weight, and it was time for a change.
 
After a time, I saw that my eating was a matter of discipline and control. If I could learn to control my mind, I knew I could also learn to control my eating habits. For some people, this might be necessary. When you are slimmer and in better shape, everything goes better.
 
What we eat directly affects what we think and how we feel.
 
I learned a lot about health and eating habits with some research. Reflecting on the changes I needed to make to keep myself from gaining more weight, I realized that much of what I ate was out of learned habit.
 
Many of us are habituated to eating a certain number of meals at a specific time of day, following a prescribed way of making up our plates with this much carbohydrate and that much meat, and the list could go on and on.
 
Only eat when you are hungry!
   
The first step in breaking the learned habits was eating only when hungry. I also ensured that I stopped eating when I had just enough to get past that famished feeling. I learned that incompatible food combinations robbed me of energy and added to my weight gain, so I started to make up my meals and plate in ways that would give me power and not cause me to gain additional weight.
 
I later began a form of intermittent fasting and wouldn't eat anything after nine at night (this last was moved to seven). There are several reasons to put a buffer of at least three hours between food and sleep. Being hungry is not something that "hurts. " I have gone without eating for two weeks, and it turned out fine.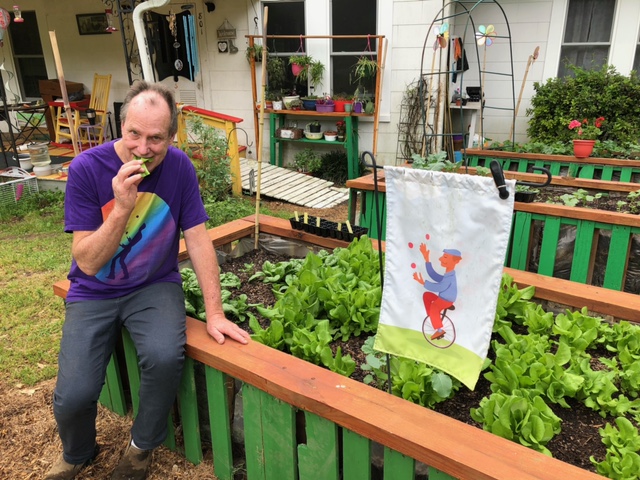 HOW ABOUT YOU?
   
How about you, do you fast (and do you do it quickly?) Try not eating for a day or two, so how it changes your body and mind. Make sure you keep drinking liquid–your body needs that.
 
First, your body does most of its detoxification while sleeping, and if it has to digest food instead, you are missing out on crucial detoxification of other gunk and junk floating in your body. Also, as you sleep, your body has to work extra hard to digest food, and that food can transform into excess weight quickly.
 
Eat right, and you will get through changes better.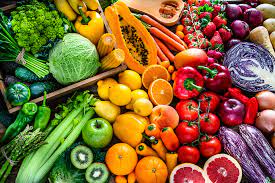 Besides feeling cranky and tired, I often also felt unproductive. Because I couldn't concentrate, I couldn't do many things I knew I needed or wanted to do. Then depression started setting in. I wasn't physically stuck in bed, but I found it difficult to find any desire to get out of bed and get things started or to get things done.
 
Make each bite smaller, but make each bit an experience.
   
Yes, we can mindlessly stuff food in our mouths–or delightfully savor each morsel we consume. If you take the time to just put your fork down between each bite and taste all of the aspects of your food and examine the texture with your tongue, you can have a delightful eating experience and do this every time you eat. Could you make it intentional and make it a habit?
   
Change your mind to change your taste.
 
Eating less won't necessarily take you to your weight loss goal. We also must be careful of what we eat. While the cravings might be intense, remember, you have control! Remember, your mind and body come first for every bite you put into your mouth.
 
TAKE CONTROL!
 
In 1991, I started a habit of eating a salad every afternoon. I make my salad from various lettuce, broccoli, spinach, carrots, and other things. In the summer, I grow much of my salad myself. I start each week by making a salad big enough to last me for the rest of the week, so it is always prepped and ready for easy munching.
 
YOU CAN DO BETTER.
 
You, too, can develop better eating habits. Don't try to change everything at one time, though. Changing everything will be overwhelming and lead to a quick defeat. Pick one of my tips this week or this month and try it. Next week or next month, pick another one while still maintaining the first. A year from now, you'll look back and try to figure out why you didn't make the changes sooner – they were so easy!
 
WHAT NEW STORIES ARE YOU READY TO WRITE?
********************
WORDS TO INSPIRE YOU! >>
Inspirational quotes and motivational sayings have a unique ability to change the way we feel about life and can change our thinking.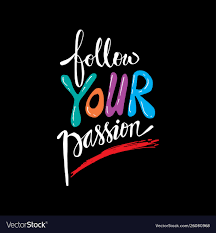 They are so interesting, challenging, and essential on our path to joy, happiness, and finding ways to inspire ourselves and others.

Inspirational quotes and ideas give us a quick and timely burst of wisdom to get our focus back, offering the inspiration needed for the day or occasion.
 
I hope to inspire you with my words.
Words have power.
 
Are you accomplishing what you want before your eventual death?
At any age, you can (and should) make changes to make your life better.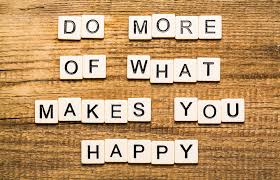 How you think and feel about yourself, including your beliefs and expectations about what is possible, determines everything in your life, and it all derives from your quality of thinking.
WHEN YOU IMPROVE THE QUALITY OF YOUR THINKING,
YOU CHANGE THE QUALITY OF YOUR LIFE—SOMETIMES INSTANTLY!
Just as positive words can make someone smile, and a well-timed amusing quote can make someone laugh, your thoughts react to the world in real time. You have this control!
 
You have complete control over only one thing in the universe — Your Thinking —and that's where motivational quotes come in!
 
To keep your motivation, you have to use each day as an opportunity to improve and get closer to your goals. It might sound like a lot of work—and with your busy schedule—next to impossible. But you can do it

Self-talk is so essential—THINK RIGHT!
Motivational words, yes, they are just words.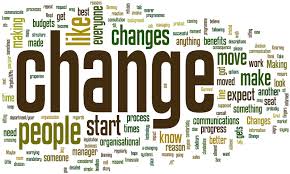 But they are positive words; they will keep you on track

EVEN IF YOU START LATE, ARE UNCERTAIN,
OR ARE DIFFERENT –
YOU CAN STILL FIND SUCCESS

Don't forget that you are only as young as the last time you changed your mind!
Keep your thoughts and self-talk fun and productive, and always reach for more advancement.
   
REMEMBER, VERY LITTLE IS NEEDED TO MAKE A GREAT LIFE.
********************
I HOPE THE FOLLOWING WORDS ABOUT FOOD INSPIRE YOU >>
1. "Life is uncertain. Eat dessert first." -Ernestine Ulmer
2. "I cook with wine. Sometimes, I even add it to the food." -W.C. Fields
3. "My doctor told me I had to stop throwing intimate dinners for four unless there are three other people." -Orson Welles
4. "Great food is like great sex. The more you have, the more you want." -Gael Greene
5. "People who love to eat are always the best people." -Julia Child
6. "Vegetables are a must on a diet. I suggest carrot cake, zucchini bread, and pumpkin pie." -Jim Davis
7. "Life expectancy would grow by leaps and bounds if green vegetables smelled as good as bacon."
-Doug Larson
8. "All happiness depends on a leisurely breakfast." -John Gunther
"There's not a better feeling in the world than a warm pizza on your lap." -Kevin James

"I just want someone to look at me the way I look at food." -Unknown

"Unless you are a pizza, the answer is yes, I can live without you." -Bill Murray

"There's nothing better than cake but more cake." -Harry S. Truman

"I get way too much happiness from good food." -Elizabeth Olsen

"He who does not mind his belly will hardly mind anything else." -Samuel Johnson

"Strength is the capacity to break a chocolate bar into four pieces with your bare hands – and then eat just one of the pieces." -Judith Viorst

"The only time to eat diet food is while you're waiting for the steak to cook." -Julia Child

"A balanced diet is a cookie in each hand." -Barbara Johnson

"Never eat more than you can lift." -Miss Piggy

"All you need is love. But a little chocolate now and then doesn't hurt." -Charles Schulz

"Ask not what you can do for your country. Ask what's for lunch." -Orson Welles
COMPOSE A NOBLE BOOK AND WRITE A BEST-SELLER.
YOU ARE AMAZING—PLAY YOUR PART!
********************
MY DAILY JOTTINGS >>
Each week goes by so quickly, don't you think?
And time is going faster all the time, it seems.
Do you keep track of what you do each day?
Do this for a few weeks, and you will see your time differently.
IS IT TIME TO "MAKE" THINGS HAPPEN AND LIVE A FULLER LIFE? 
8/26, 27–The weekend comes and goes so quickly. Difficult to remember daily things. In fact, what did you do last Saturday?
 
Costco was calling again, so I answered that call. I like Costco because they have quality merchandise for low prices. And, with so many free samples available, I get a free lunch. Yes, I went alone; I missed Beth, though.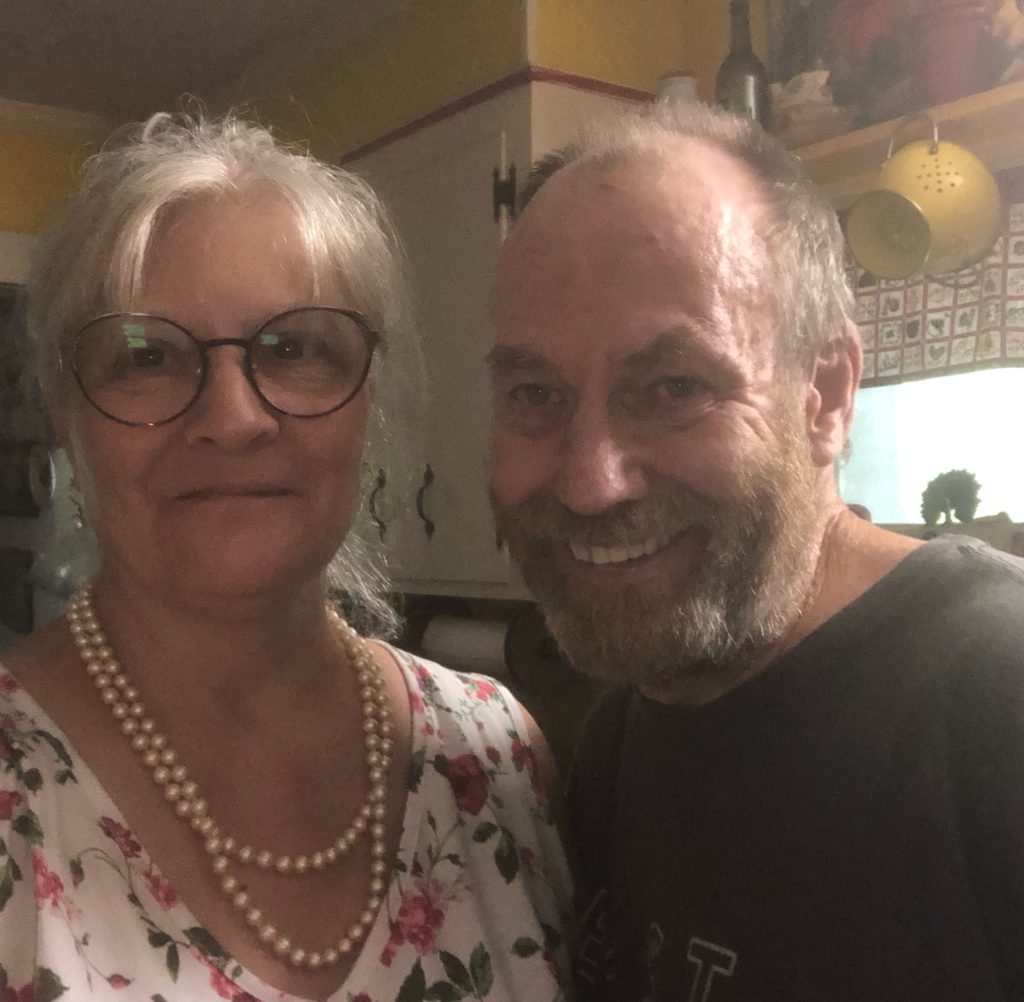 8/28–As my age is moving ahead, I find that more and more friends and people are dying. I see this, but did not see it in my younger years. We will all grow older and eventually die. Are you completing the things you want to get done before that time? What kind of legacy are you going to leave in the world? You still have time; make your life how YOU want it. 
 
8/29–New plants had to go in, so I planted lettuce, broccoli, cucumbers, and spinach. Hopefully, they will produce by the time cold weather hits.

The horses next door still come and want their carrots each day.
I am happy to oblige.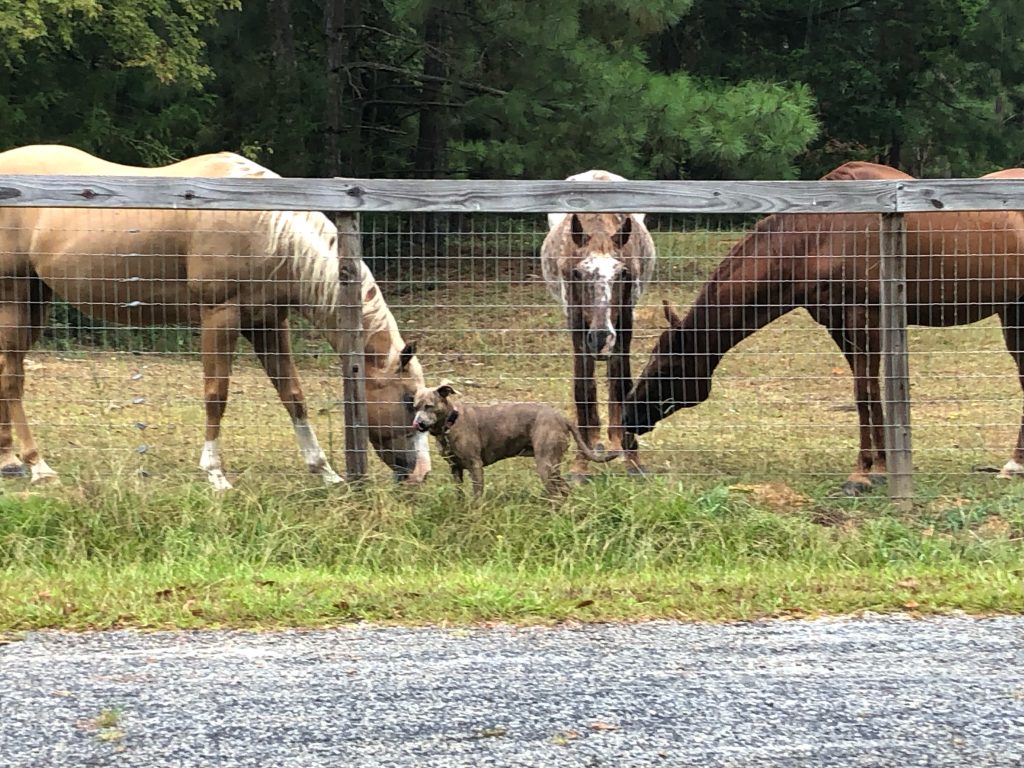 8/30–The big storm, Idalia, ended before it got here.
We were expecting a big downpour and hardly saw any rain at all.
 
8/31–Like many, we had a cockroach problem in the kitchen and needed to eliminate them. They came out at night and ate what they could. Like I've written before, just putting in a trap or killer will not stop them. I sealed the kitchen, and any holes and openings were covered.
 
Of course, to be a problem, they have to be able to get in. If all the holes and openings are covered, you will not have any problems with roaches, mice, or other creatures entering your home. Do you have such a thing? Use caulk or tape to block all places they could enter.

And, not a problem at all. Beth loves her toad. She will let him go back home, soon.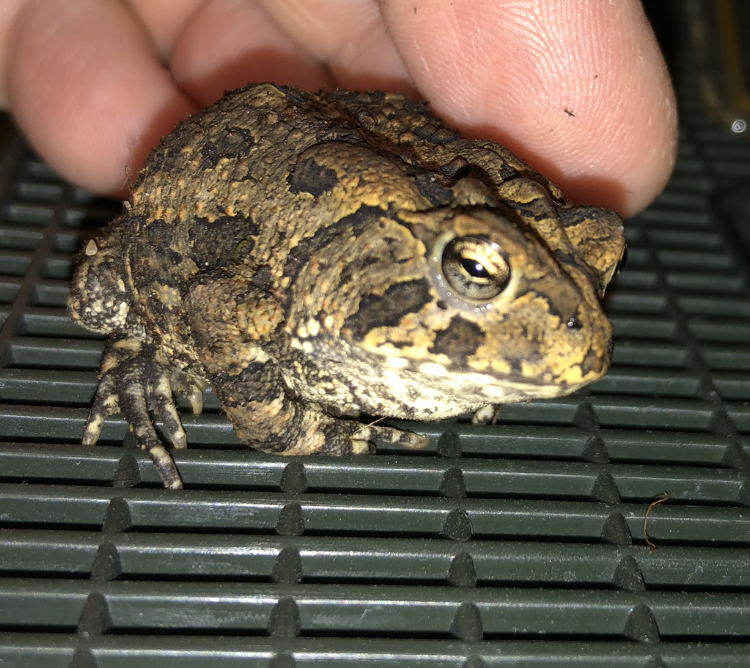 9/1–Most days, I take Jemma for a walk down to where Don and Teresa's horse barn is, about 800 meters roundtrip. I try and run for part of it, but at this point, my asthma comes up even if I run for a few steps, aggravating it is.

Beth got a new lampshade, and it fits well!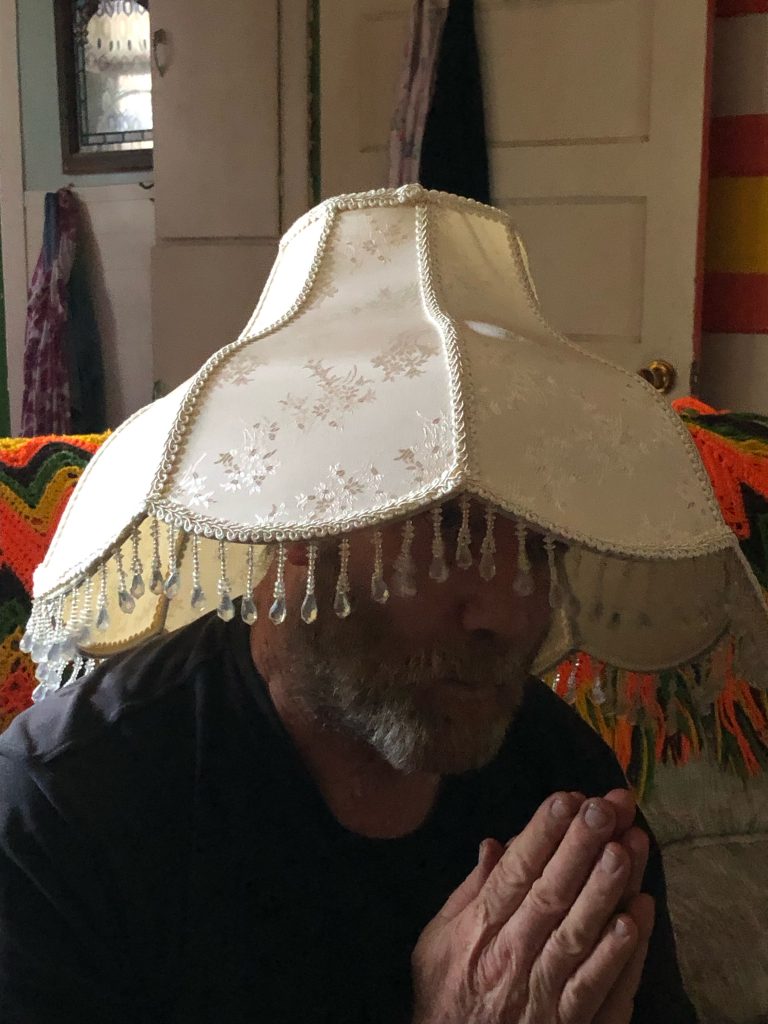 I used to run very much, a daily habit. In high school, my best mile time was under five minutes. I even ran and biked again after the accident; it kept me in good shape. Anymore, I try and run and cannot breathe. I'd like to get into better shape, but I am unsure how to achieve that.
   
Make this week a joy for yourself.
******************
YOUR CHALLENGE FOR THE WEEK > >
This week, keep a record of everything that enters your mouth.
At the end of the week, look over this list and change your eating habits for the better.
Do something new daily, then keep doing it for the rest of your life.
*******************
NEXT BLOG >>
Could you live mindfully? 
AND WHAT ARE YOU PLANNING FOR YOUR UPCOMING WEEK?
*******************