With my words, I hope to throw some oblique light upon your life.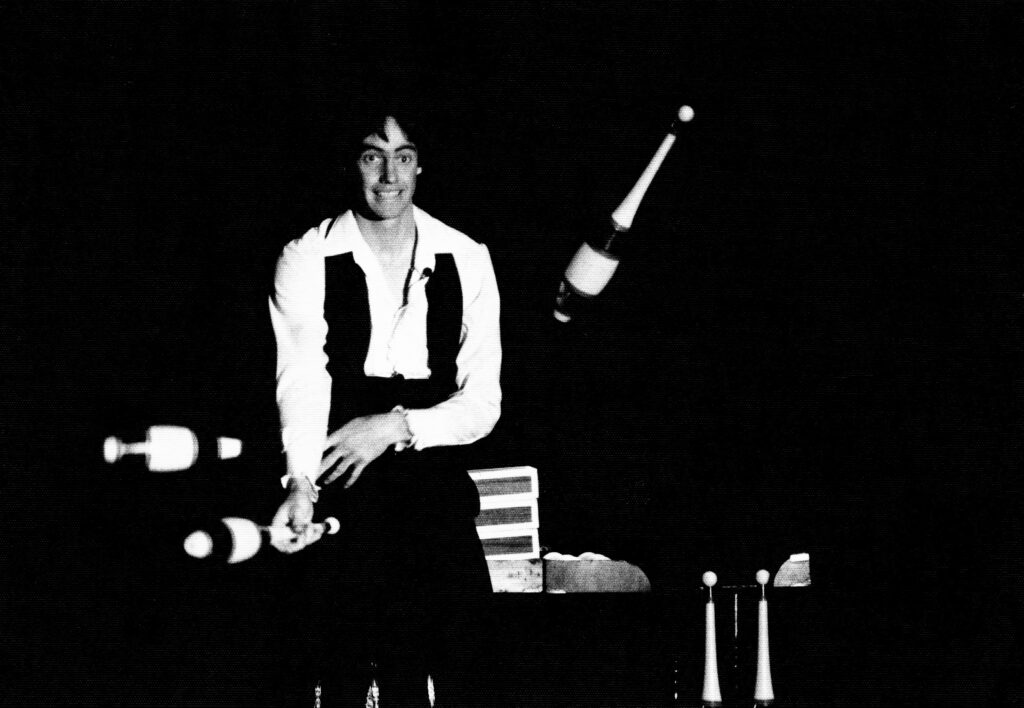 I want to inspire you to see life in a different and/or better way.
*** Remember, to read past blog posts,
go to >> kitsummers.com/blog/
*** If you are reading this through Facebook,
check out my blog on my website.
*** If you are not my Facebook friend, yet, please, befriend me.
*** Thank you, my wife, Beth, for adding to the blog each week.
*** The happiness I am experiencing in my life is a marvelous thing!
*** I will have places to show you and tales to tell.
*** Secrets to unfold and good news!
BE TAKEN AWAY WITH ME
ON WONDERFUL ADVENTURES!
********************
INTRO TO THIS WEEK
All about changes, you will like this blog. Beth and I have recently gone through a big change. We are only eating a plant-based diet. No more meat or dairy for us. We have recently been reading proven facts about how a meat diet can bring on cancer and cause other bad things to your mind and body.
This is from my book series, Beyond Your Potential >>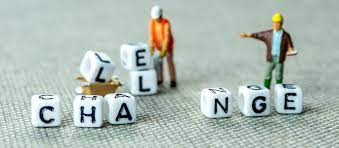 A number of times I've had to start my life anew—
• Hit by two different trucks
• Different Performance Venues.
• Love to be on the road.
How to start.
The first step in starting a new life is picturing the life you want >>
Where do you live in this new life?
What kind of work are you doing?
What type of partnership do you find yourself in?
How are you dressing?
What kind of friends do you have?
What kind of toothpaste do you use?
You can change just small details.
You can change major parts.
It's your life, it's your choice.
Examine even the smallest details of the life you want and write them down.
You don't have to change every part of your current life.
Start small.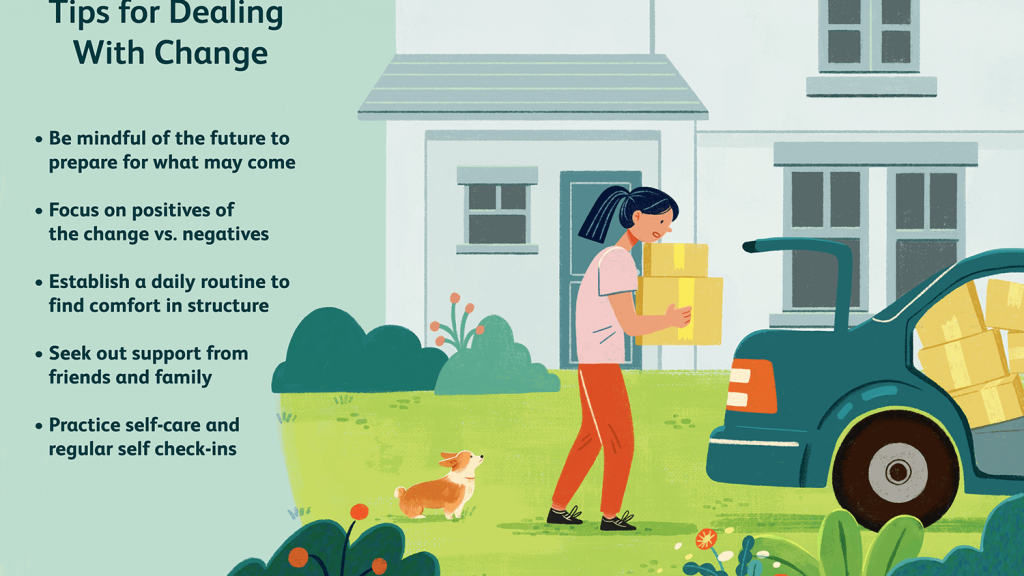 Living the Dream?
Define what living your dream life really means to you. It's not as tough as it sounds. Just envision yourself at the end of your life and looking back. Is this the life you had truly wanted? What words would you want others to use to portray how you lived your life and who you are as a person? Also ask yourself, "How did I add to other people's lives?
Brain Injury?
If you, like me, have had to go through a major brain change, you can still bring on and have an amazing life. Use ideas from this and move your life up and forward.
What's Important?
Sure, you have obligations. Decide what is more valuable – your commitments or your life? You may have a family – make them part of the change, too. It will add to their lives as the change adds to yours.
Your Future?
Every time you think about the future or when you might have time – STOP! Ask yourself, "Why not now, this instant?" All of a sudden, look at that, you're dead. All your ideas never came to be. Think about what you will tell yourself in the years to come. "I constantly wanted to, but never did." Start doing the things you always planned to do.
Start now!
It's your life, don't waste it! In fact, choose to start a new life every morning when you awaken. Plan one project you will do that day to make yourself feel alive, something new and creative. Start today, my friend.
Find somewhere else to live?
That's right, make the move! You've always liked the mountains, or you've always liked the city, or you've always liked the beach, you've always wanted to live on a farm. Nothing is holding you back, move yourself to the place you like.
The Change?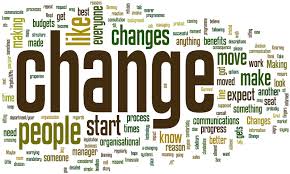 If you need, change your name and your identity, just like my sister did. This can be done, legally, for a small fee. Doing so might free up your mind to get back on track in your life.
Get the Right Attitude Toward the New You!
The old you is a memory. You are an altogether new person now. You can be who you want and what you want. Have the self-assurance to go where you want with "your" future. Do whatever it takes to make "you" a better person.
The Four Steps?
Make yourself a promise to make this change a top priority in your life. If you don't, the life changes will never happen and you will be stuck living the same awful life. What are four steps you can take today to jump-start your upcoming change?
Start Again—Again?
There are no restrictions on the number of times you can start anew. You can completely start life one more time over and over again. You can and will always find the inspiration necessary.
Thanks
Change your life. You will thank yourself, much. What sounds better, this new life or the old life that you didn't like and that was going nowhere?
You Are On Your Way, Congratulations!
The thing is, you just "have to start" on your path to your own success.
LIFE IS HAPPENING ALL THE TIME – ARE YOU KEEPING UP?
********************
WORDS TO INSPIRE YOU! >>
Inspirational quotes and motivational sayings have an amazing ability to change the way we feel about life and can change our thinking.
This is why I find them so interesting, challenging, and important on our path to joy and happiness and finding ways to inspire ourselves as well as others.
Inspirational quotes and ideas provide us with a quick and timely burst of wisdom to get our focus back, offering the inspiration needed for the day or occasion.
I hope to inspire you with my words.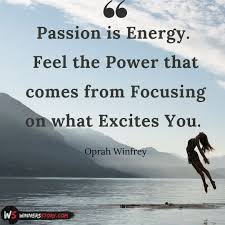 Words have power.
At any age, you can (and should) make changes to make your life better.
You see, the way you think and feel about yourself, including your beliefs and expectations about what is possible for you, determines everything that happens in your life. It all derives from your quality of thinking.
When you improve the quality of your thinking,
you change the quality of your life—sometimes instantly!
Just as positive words can make someone smile, and/or, a well-timed amusing quote can make someone laugh, your own thoughts react to the world in real-time. You have this control!
In fact, you have complete control over only one thing in the universe — Your Thinking — and that's where motivational quotes come in!
To keep your motivation, you have to use each day as an opportunity for improvement, to be better, and to get a little bit closer to your goals. It might sound like a lot of work—and with your busy schedule—next to impossible. But you can do it!
Self-talk is so important—THINK RIGHT!
Motivational words, yes, they're just words.
But they're positive words; they will keep you on track.

Remember, you are only as young as the last time you changed your mind.
Keep your thoughts and self-talk fun and productive and always reaching for advancement.
VERY LITTLE IS NEEDED TO MAKE A GREAT LIFE.
********************
I HOPE THE FOLLOWING WORDS OF CHANGE INSPIRE YOU >>
"The measure of intelligence is the ability to change" -Albert Einstein
"The greatest discovery of all time is that a person can change his future by merely changing his attitude" -Oprah Winfrey
"Every day the clock resets.
Your wins don't matter.
Your failures don't matter.
Don't stress on what was, fight for what could be." -Sean Higgins
"Don't let rejection create self-doubt. The founder of Starbucks was turned down by 217 of the 242 investors he initially spoke with." -Elizabeth Galbut
"Everyone thinks of changing the world, but no one thinks of changing himself." -Leo Tolstoy
"Play to your strengths. If you aren't great at something, do more of what you're great at." -Jason Lemkin
"Every great dream begins with a dreamer. Always remember, you have within you the strength, the patience, and the passion to reach for the stars to change the world." -Harriet Tubman
"To improve is to change; to be perfect is to change often." -Winston Churchill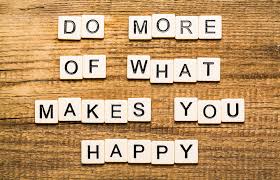 "I can't change the direction of the wind, but I can adjust my sails to always reach my destination." -Jimmy Dean
"If you don't like something, change it. If you can't change it, change your attitude." -Maya Angelou
"Education is the most powerful weapon which you can use to change the world." -Nelson Mandela
"The secret of change is to focus all of your energy not on fighting the old, but on building the new" -Socrates
"Since we cannot change reality, let us change the eyes which see reality." -Nikos Kazantzakis
"There is nothing permanent except change." -Heraclitus
"Our dilemma is that we hate change and love it at the same time; what we really want is for things to remain the same but get better." -Sydney J. Harris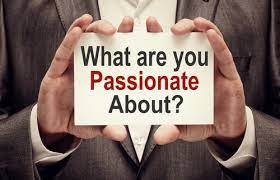 "Change before you have to." -Jack Welch
Please, let me know how things are turning out for you, my friend.
COMPOSE A NOBLE BOOK AND WRITE A BEST-SELLER.
YOU ARE AMAZING—PLAY YOUR PART!
********************
MY DAILY JOTTINGS >>
6/19—A wonderful and quiet day. Both Beth and I are, as they say, retired? We get a check each month from the government, not much, but keeps us going well.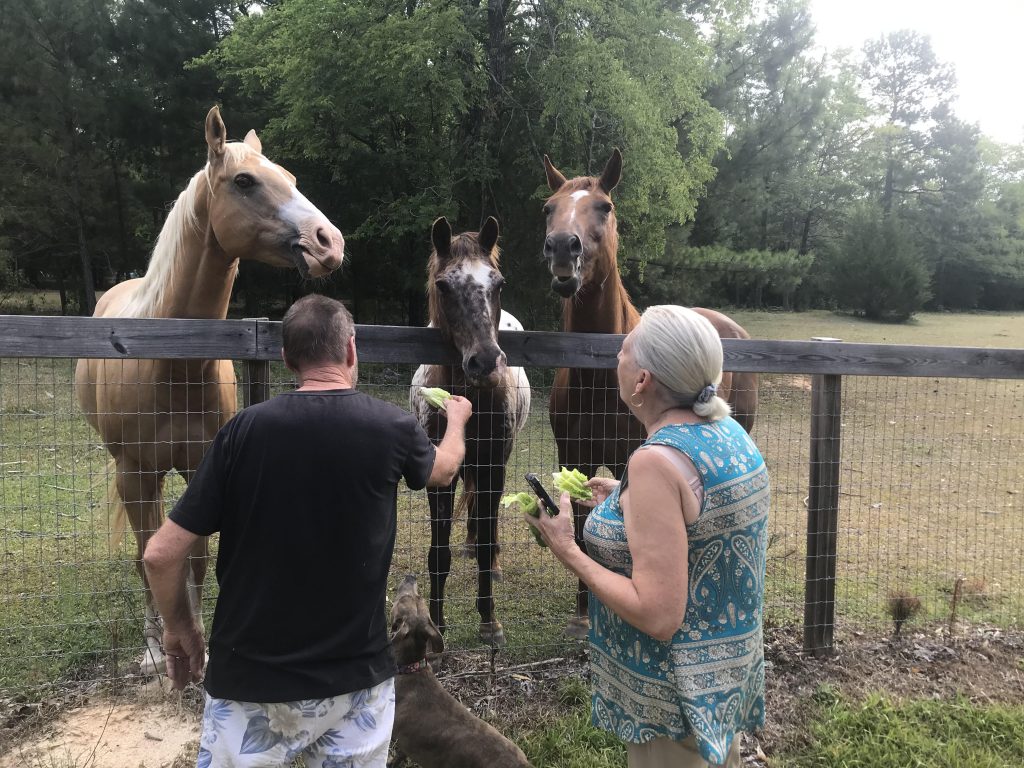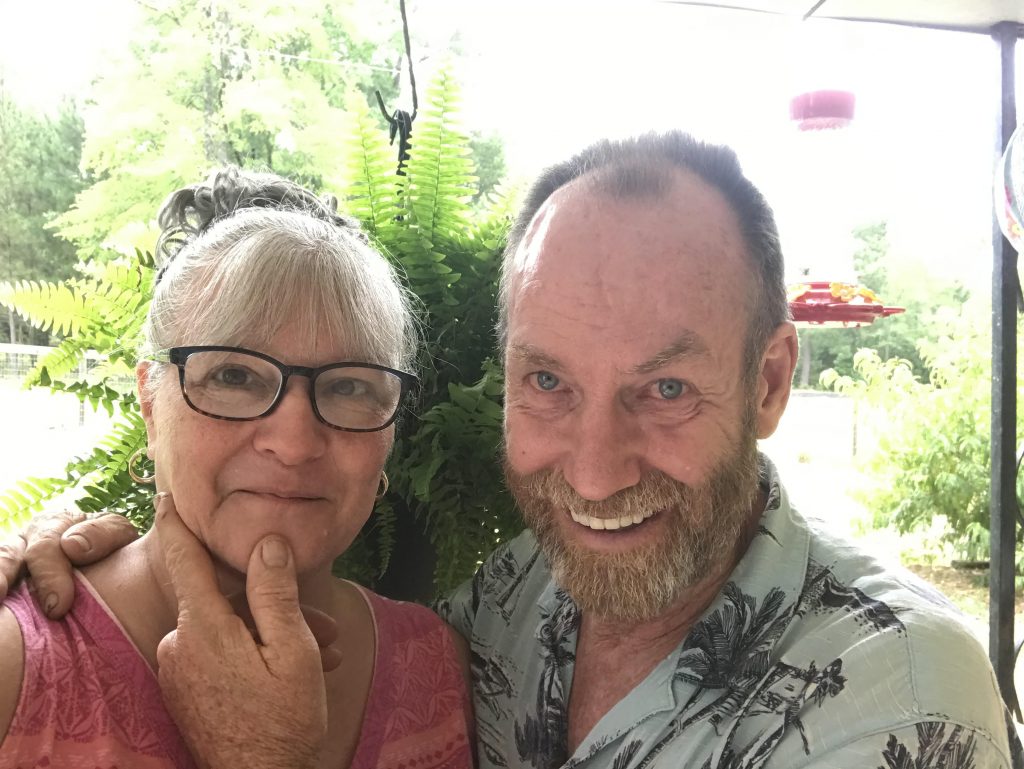 6/20—We had turtles in the house in a clear container. They told me they wanted to be free, so I built them an enclosure outside. Have you ever seen a turtle dance? Yes, they were quite happy.
6/21—Have you ever had quinoa? We tried a recipe and it turned out quite well. We are eating quite well, just no meat or dairy. Have you tried this kind of diet?
6/22—My fried rice recipe, have you tried it? I usually make it with chicken, you know, chicken fried rice. Well, I did the fried rice, but without the chicken. As tasty as usual it was.
Here is the recipe, you must try it >>
Fried Rice
4 cups cooked rice
4 green onions
1 cup chopped onions
3 large eggs, fried
2 garlic cloves, minced
3 tablespoons soy sauce
1 teaspoon sesame oil
1 cup diced carrots
1/2 cup red pepper
salt and pepper to taste
1 or 2 cups of chicken or shrimp or not
Use olive oil to stir fry
6/23—Today my friend, Gary Duteau, was in town. Gary owns the land where Beth and I wed. I have been working on making the path wider and better. Gary and I actually met up through Facebook and, coming to see his land a year ago, that is when Beth and I met. So, I owe much to Gary.
The spider lilies are beautiful plants. You will find some photos.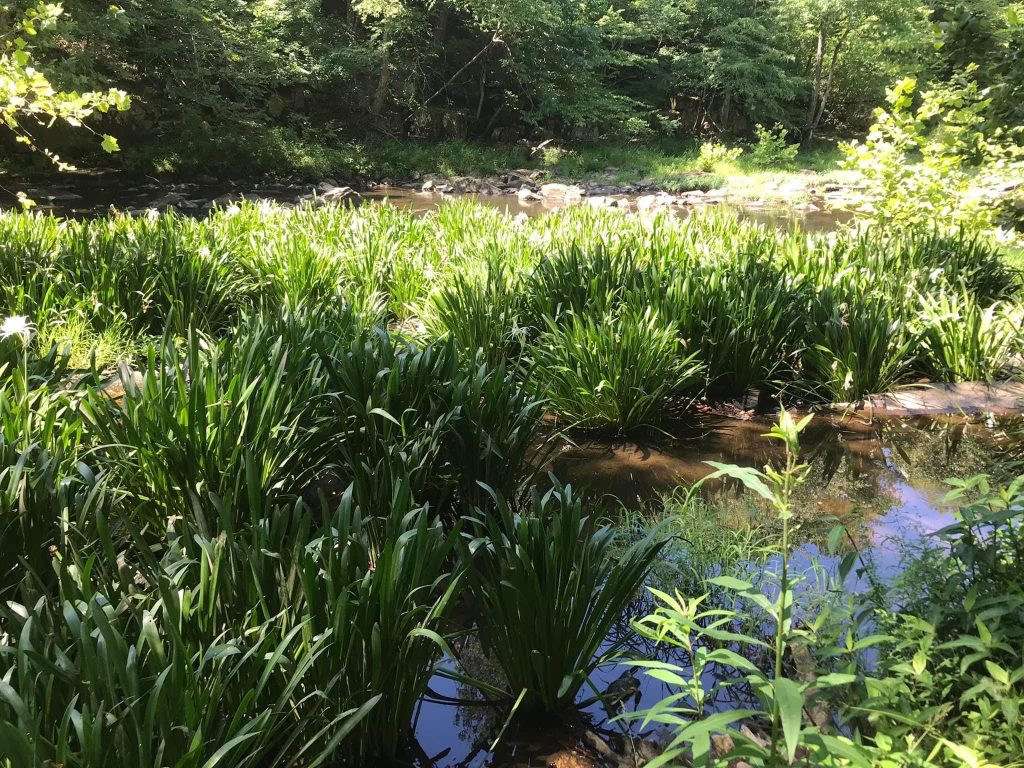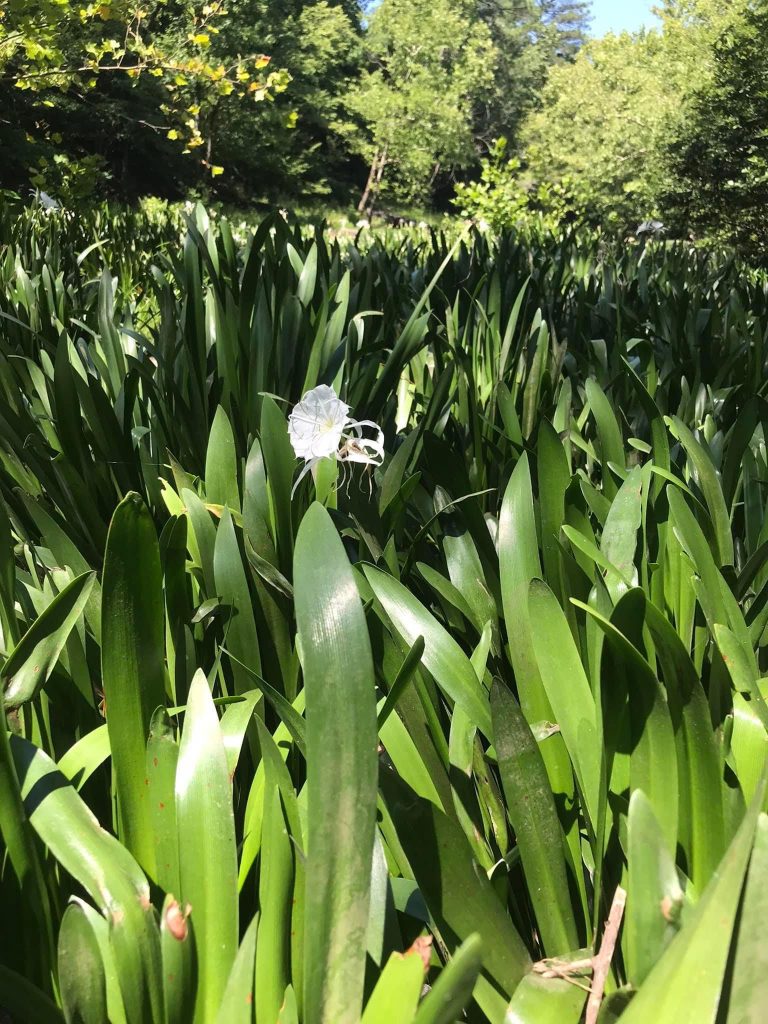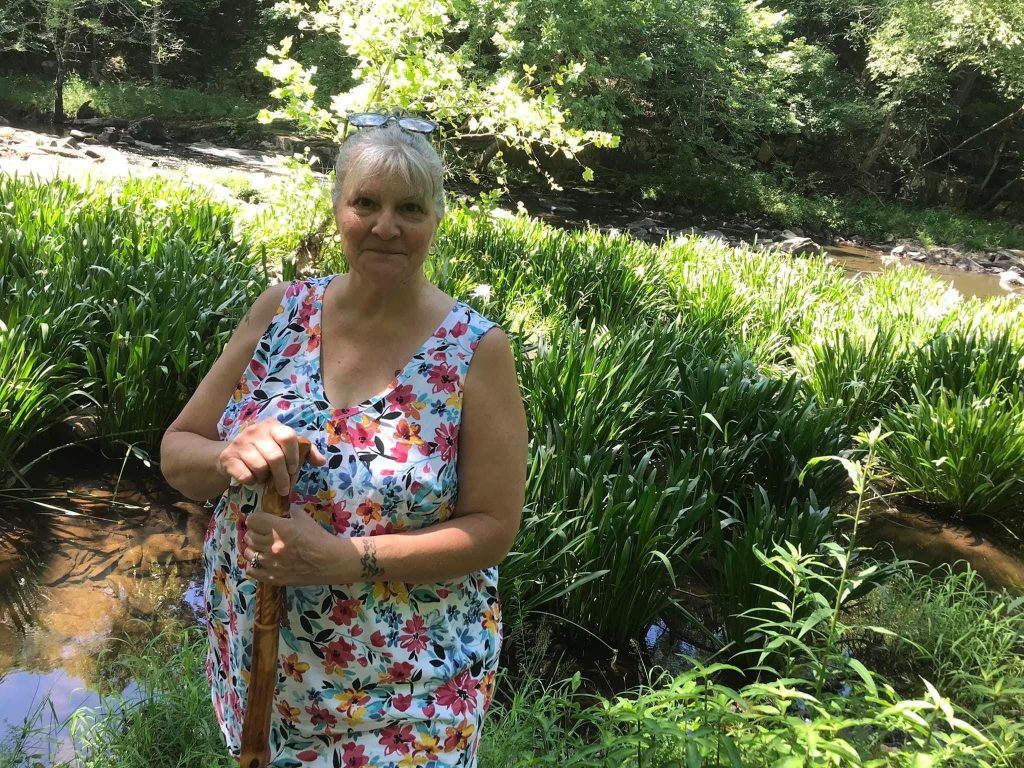 ********************
YOUR CHALLENGE FOR THE WEEK >>
On common tasks that you do, such as brushing your teeth, this week work on finding the most efficient and quickest way to perform the task. There are always better ways to do everything—find that better way to do all that you do.
*******************
NEXT BLOG >>
Hmm, I guess we will both find out as the week presents itself.
*******************
THIS WEEK, MAKE YOUR LIFE SOMETHING
THAT YOU CAN WRITE ABOUT!