BLOG 66—In Boulder now
The Wanderings of Kit (Do you wander or just wonder?)
With my words, I hope to throw some oblique light upon your soul.
By writing this blog I want to inspire you and show you that–
YES—YOU CAN > >
***Change your life at any time to make it more magnificent!
***Live with little money and still have an excellent life.
***Be able to live life getting very little sleep.
***Live ANYWHERE in the world and still make your life a fantastic event!
***See experiences that will add to and make your life better.
***I want to inspire you as to the wonders of the earth.
***Perhaps this is my new "gig", traveling the world doing the same?
***And, I'm not just, "Kitting Around".
                                     Create the life YOU want to live, NOW, then make your life better and better!
*****************************
***Remember, to read past blog posts, go to kitsummers.com/blog/
***If you are reading this through Facebook, check out my blog on my website.
***If you are not my Facebook friend, yet, please befriend me.
***The freedom I am experiencing in my travels is a marvelous thing.
***Going where I want, when I want, and seeing wonderful places and people.
***I will have places to show you and tales to tell.
***I will have secrets to unfold and good news!
                           I'm glad to take you on my journeys with me!
*****************************
*****************************
INTRO TO THIS WEEK >>
This COVID virus—YIKES – typing this while I drink my "Corona" beer.
I was out and saw people who were wearing their "masks" while riding their bikes in the open air. This is scary to me and I will not participate. If I feel sick or sneezing I will just stay away from people. I hope this is not a new human habit that people feel they must follow; wearing a mask. I like the freedom of the open air. I hate the current restrictions, terrible theyare.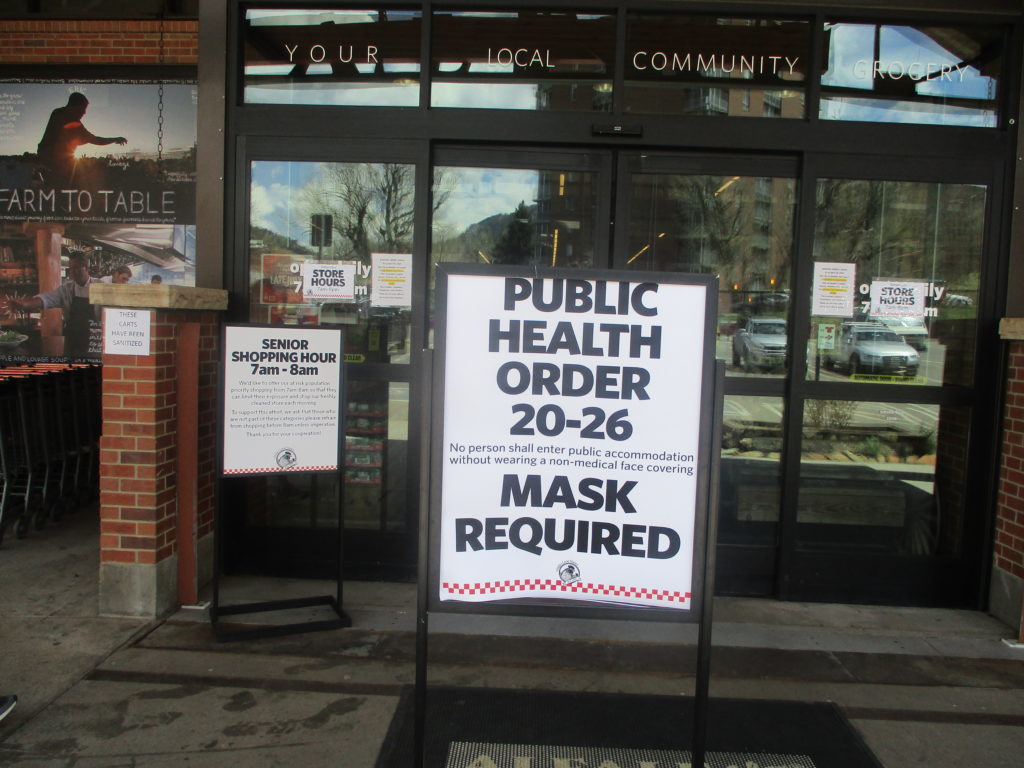 Yes, in Boulder now, I came to Boulder to be at the Boulder Circus Center to be able to get online and charge my devices. Thank you, Cindy, for letting me be here. Here is BCC >> http://bouldercircuscenter.net/

Boulder is the most bicycle-friendly city I know of, are we riding as much as I can, unicycle, too. The weather will be like getting nicer and nicer, so biking will be nice.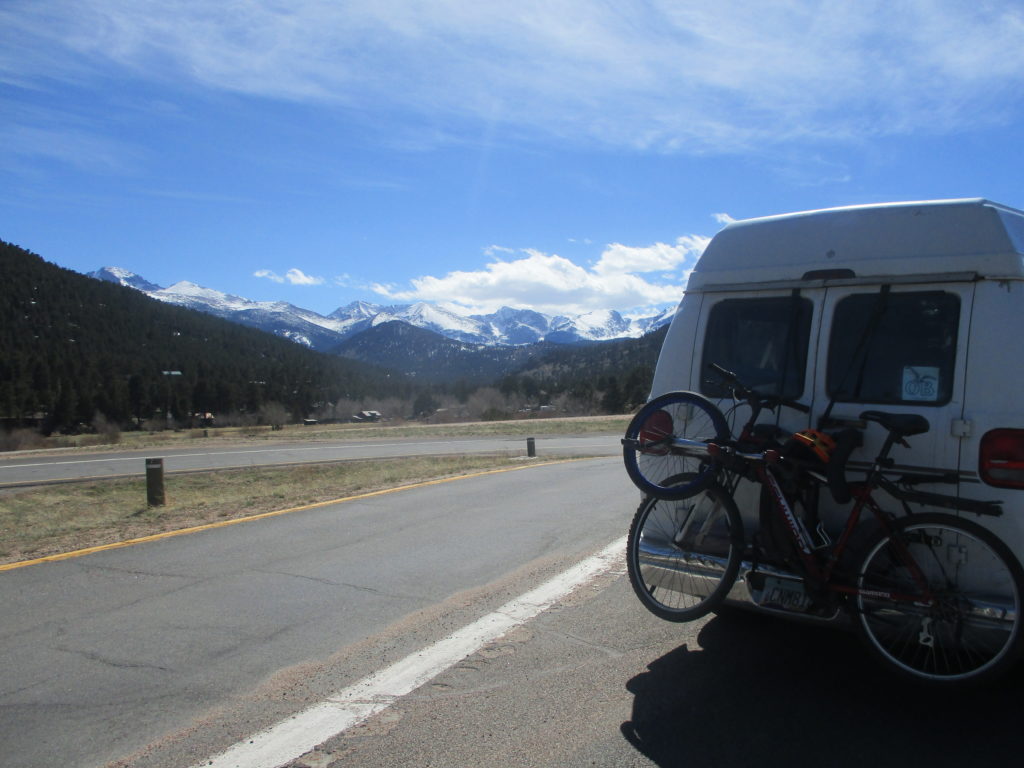 *****************************
WORDS TO INSPIRE YOU! >>
Inspirational quotes and motivational sayings have an amazing ability to change the way we feel about life and can change your thinking. This is why I find them so interesting and important on our paths to happiness. So what's the secret of great quotes?
You see, the way you think and feel about yourself, including your beliefs and expectations about what is possible for you, determines everything that happens in your life. It all derives from your quality of thinking.
When you change the quality of your thinking, you change the quality of your life, sometimes instantly. Just as positive words can make someone smile, and/or, a well-timed humorous quote can make someone laugh, our thoughts react to the world in real-time. Think right—always.
You have complete control over only one thing in the universe — your thinking – and that's where motivational quotes come in! Self-talk is so important—THINK RIGHT!
==============

Love For All, Hatred For None. – Khalifatul Masih III​ 
Change the world by being yourself.– Amy Poehler
Every moment is a fresh beginning. – T.S Eliot
Never regret anything that made you smile. – Mark Twain
Die with memories, not dreams. – Unknown
Aspire to inspire before we expire. – Unknown
Everything you can imagine is real. – Pablo Picasso
Simplicity is the ultimate sophistication. – Leonardo da Vinci
Whatever you do, do it well. – Walt Disney
What we think, we become. – Buddha
All limitations are self-imposed. – Oliver Wendell Holmes
Tough times never last but tough people do. – Robert H. Schuller
Problems are not stop signs, they are guidelines. – Robert H. Schiuller
One day the people that don't even believe in you will tell everyone how they met you. – Johnny Depp
If I'm gonna tell a real story, I'm gonna start with my name. – Kendrick Lamar
If you tell the truth you don't have to remember anything. – Mark Twain
Have enough courage to start and enough heart to finish. – Jessica N. S. Yourko
Hate comes from intimidation, love comes from appreciation. – Tyga
I could agree with you but then we'd both be wrong. – Harvey Specter
Oh, the things you can find, if you don't stay behind. – Dr. Seuss
Determine your priorities and focus on them. – Eileen McDargh
Be so good they can't ignore you. – Steve Martin
Dream as if you'll live forever, live as if you'll die today. – James Dean
Yesterday you said tomorrow. Just do it. – Nike
I don't need it to be easy, I need it to be worth it. – Lil Wayne
*****************************
MY DAILY JOTTINGS >>
4/24—A friend of mine, John Hammink, who I met through Facebook and lived in Mountain View, California, contacted me and said he moved to Colorado. So, I drove up to Lyons to see him.

Look here to learn about John (I was quite surprised and impressed.)
https://en.wikipedia.org/wiki/John_Hammink 
And, when did wonderful little town Lyons is.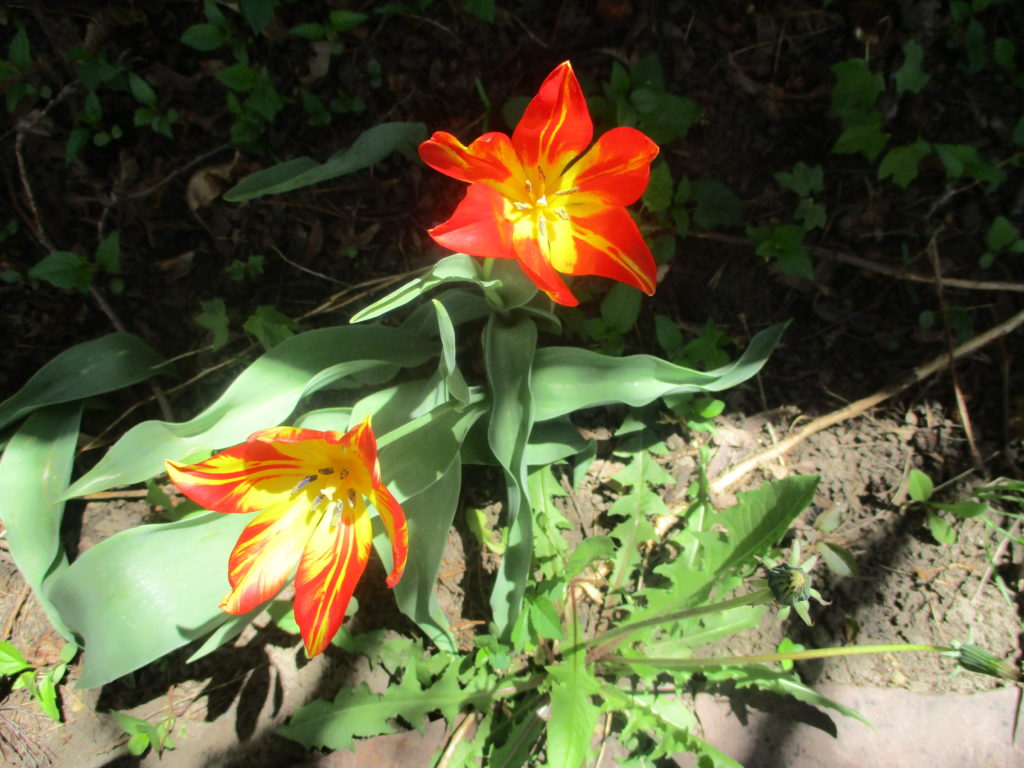 4/25—This morning, I took my bike and unicycle off the back, I cleaned them thoroughly and then put them back. A constant process, I cleaned other parts of the van, too. A great start to the day.
4/26—Met John's landlord, Orion Molfese, who lives in the house in front, an interesting chap. He has many skills, such as he built his own home (a nice place.) I have ideas to make his home even nicer and want to help organize what he does have, we will see.
Also, we all went to visit Robbie Jack, who developed a game app, sold it, and brought in MUCH money. He lives the lifestyle that "he" wants, great to see. We played an assortment of games, quite fun.
4/27—I had a package delivered to my friend Peter Davison's house, who is near Boulder. Good to see Peter, but like all of this, age is showing up on your skin and body.
In your life, Peter, you took the skill of juggling and brought it to the limit—one of the best in the world you are. Then, as an after-birth, you took the skill of ballet dance to the extreme. Peter lives about 30 miles from Boulder, he comes to see his dad who lives in Boulder.
Here is Peter >>
https://www.youtube.com/watch?v=sPrtlt5WpRs
So, I was in Boulder again, yes, another city (you know how I like cities.) I was going to head out to Rocky mountain national park for the night. But, I saw a smaller park on the way. Such a splendid Park it is. It will be very quiet and dark, how I like it.
At this park have been many pretty girls walking by, great to see. Sorry, no photos. 
Earlier today I took everything out of the van and clean the woodwork and the windows. seems that my fire-stove has left smoke coloring and on the inside. So, I will be giving more of a cleaning later, and limit fires in the van.
And today I went to another food bank. They gave me enough food for an army—an army of Kit.
The knee on my jeans ripped. People pay extra to have ripped knees. I don't like it, I will be getting rid of rid of the jeans.
I wanted to let you know, I do brush my teeth every night, like a good boy.
I drove to Rocky Mountain National Park, I knew it was closed, but like to see the area with where the town of Estes Park is.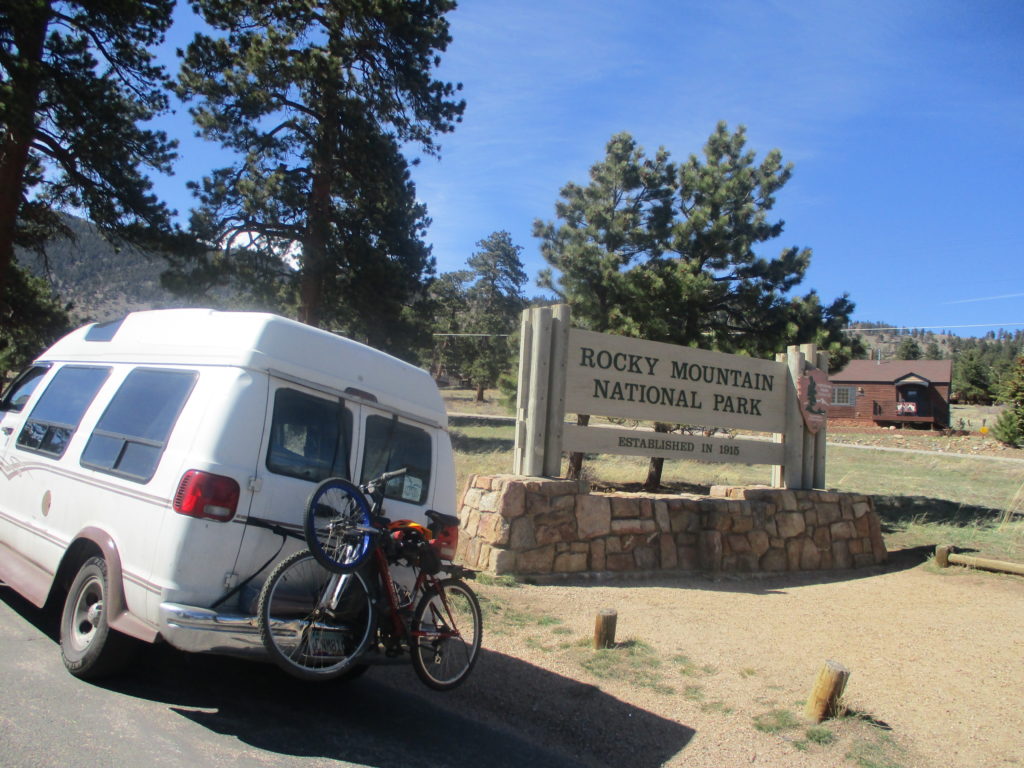 I actually drove up to the park entrance, which was gated. So, I went back to Estes Park, I found Estes lake!
I found no sign saying, "No overnight parking", so, I was there for the night.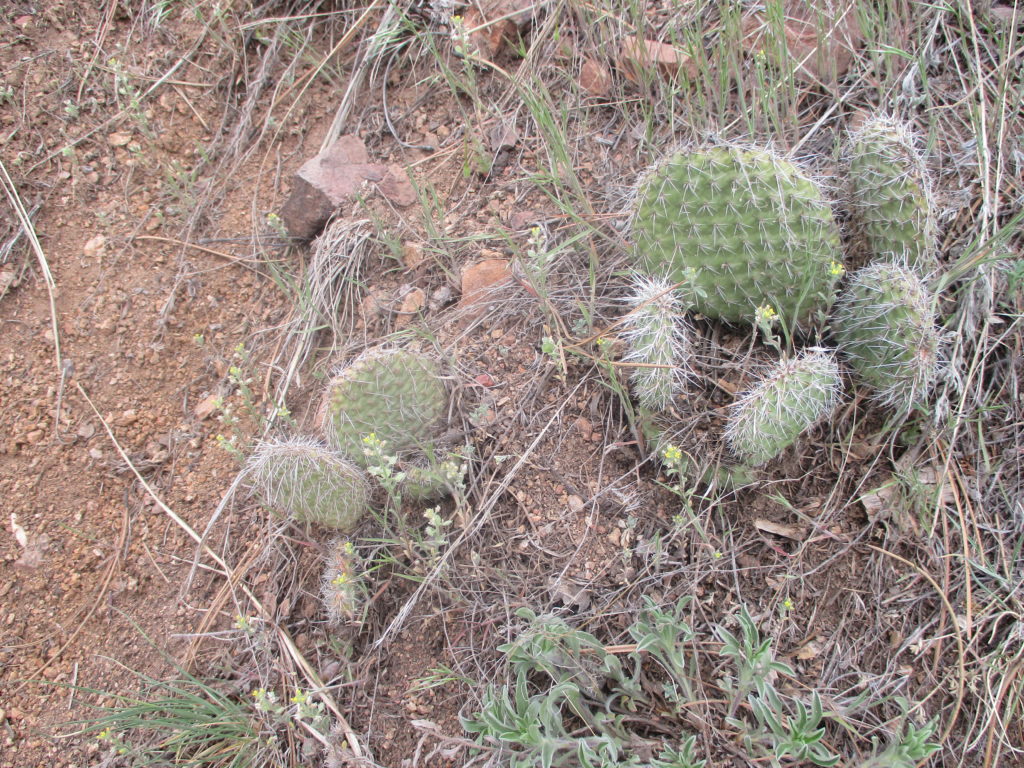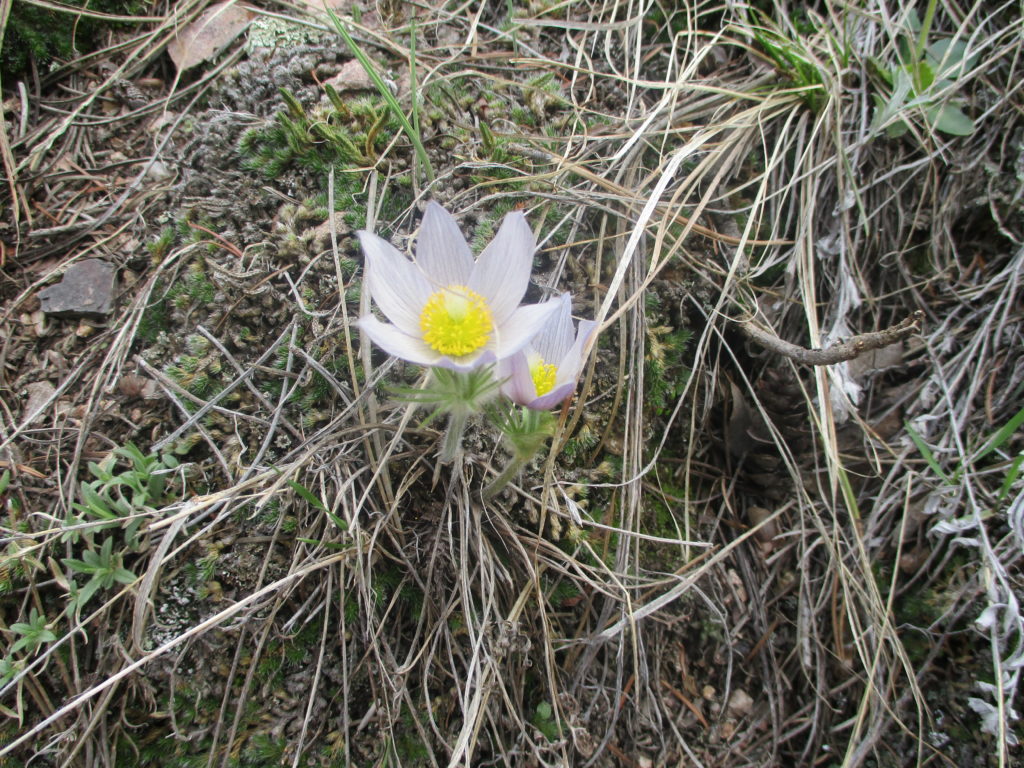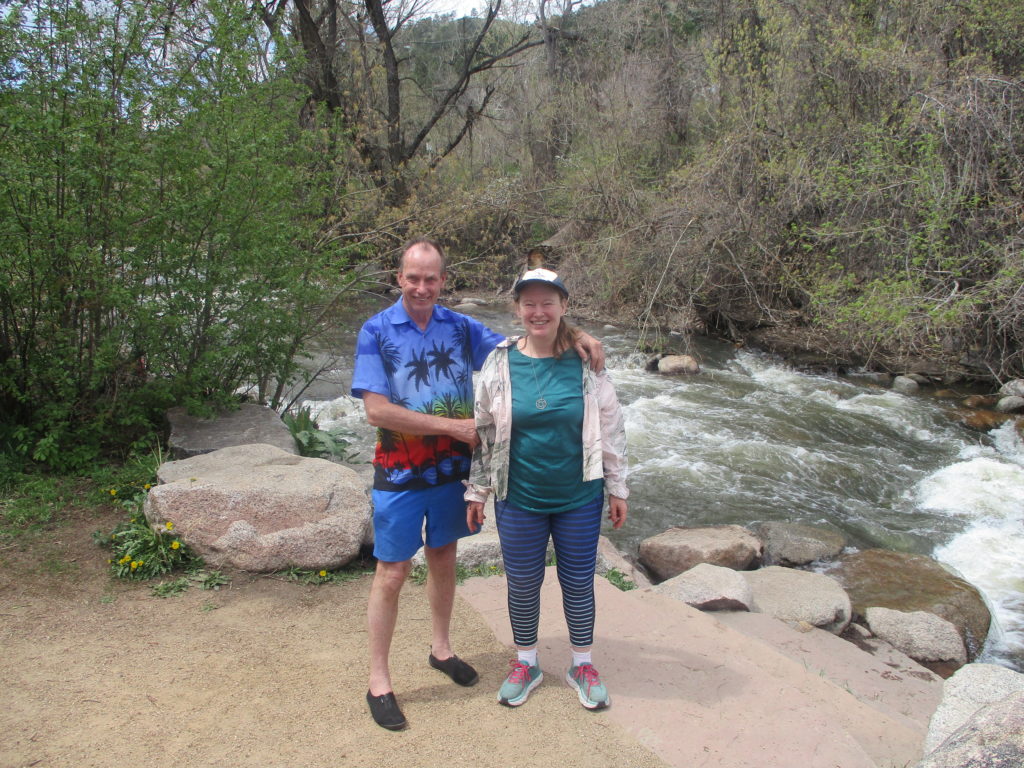 Cindy and I on our long hike.
4/28—Had a great sleep at the lake, no one came by no one bothered me.
Got a little cold, but they have enough coverings to keep me warm through the night.
4/29-30—Spent time at Boulder circus center alone here, except for a couple who people who take care of the building. Of course, there are no classes were going on.
I did work around the building to improve the place, and much weeding to help clear the grounds and make it look nice. I also did work on the van, I got new window coverings that I had to cut to fit, much better now.
5/1—Planning to go on a bike ride at 11 this morning with Cindy. I will let you know how it goes later.
Did you know Cindy is a great juggler? Watch this >>


Cindy and I just got back from a five-mile hike at Betasso Preserve. A little known place, I believe, I was a great area. There were many mountain bikers up there concurring the trail; a hard ride. It was a fun hike, yet, my feet hurt.
Enjoy this video >>

****************************
MY CHALLENGE FOR YOU THIS WEEK >>
Each day this week, pick a different room in your home.
Make this room look magnificent!
Little details and what makes excellence.
This will not cost anything, or very little.
Clean and straighten.
Move and organize.
You spend so much time in your home (especially now) – LIVE IN EXCELLENCE!
**************************
NEXT BLOG>>
Might be in this area for a while.
I will get out to the local mountains, though.
Still not sure what direction to take next.
=====================