The Wanderings of Kit (Do you wander or just wonder?)
By writing this blog I want to inspire you and show you that–
YES—YOU CAN > >
Change your life at any time to make it more magnificent!

Live with little money and still have an excellent life.

Be able to live life getting very little sleep.

Live ANYWHERE in the world and still make your life a fantastic event!

See experiences that will add to and make your life better.

I want to inspire you as to the wonders of the earth.

Perhaps this is my new "gig", traveling the world doing the same?
Design the life YOU want to live, NOW, then live that life.
*********************************************
***Remember, to read past blog posts, go to https://kitsummers.com/blog/
***If you are reading this through Facebook, I can send you the blog by email, which can have more photos. Sent me an email and write "email blog" as the subject and write your name. Send email to >> kitsummers@gmail.com
*** If you are not my Facebook friend, yet, please befriend me.
***The freedom I am experiencing in my travels is a marvelous thing.
***Going where I want, when I want and seeing wonderful places and people.
***I will have places to show you and tales to tell.
***I will have secrets to unfold and good news!
I'm glad to take you on my journeys with me!
********************************************* *********************************************
Here are my dayly posts >>
6/28/2019—Went to the Pearl Street Mall in Boulder. Performing was Brent Fiasco. A good juggler who the audience liked much. Take a look >>
https://www.fiascosideshow.com/
SO many great looking women in the Boulder area. And, it seems there are more females than guys—I like that!
I love it that I bring my home with me and can go anywhere I like whenever I choose. Such a freedom I am experiencing!
6/29—Today I returned to the mall. Performing was Mark Riggs in an entertaining show. I saw Mark transfer from a 7 foot directly onto a ten foot unicycle. I was quite impressed. Originally from New Orleans he travels with the good weather all over the US. One thing I noticed while we talked was his nice teeth, stood out for me. Here he is >>
https://www.youtube.com/watch?v=lcM85oFHYo0
or >> https://www.facebook.com/allageentertainment/
Next up was David Rodeitcher. –The Zip Code Man. Juggling is a part of his act, but, mainly, someone from the audience simply lets him know their zip code and he will tell them where they are from and about the area. He can do this with other countries in the world, too.
Take a look >>
https://www.travelboulder.com/boulders-most-entertaining-street-performers/
David took my juggling workshop some years ago and said it helped him to advance, much. As I was watching the show I took many notes on how he could advance his show. He said he likes the ideas and will incorporate them into future performances.
6/30—The weather was windy and cold today in Boulder. I did stop by Pearl Street Mall and I got to see John Stork, very entertaining. I had never seen his act before, I was quite impressed.
First I saw some great hand-balancing on a four foot wide round table. This before juggling a torch, a machete, and a hammer. All with great unique comedy mixed in.
Next he stacked chairs, first a 4 chair stack while he balanced on top, then an impressive five chair stack. He then did a handstand on the five chair stack, very impressive, I must say.
Take a look >> storkchannel.com
7/4—Happy Fourth of July, whatever that means. The last few days nothing much going on, not much happening. Although, yesterday I did my juggling workshop. Steve helped to get people there through his Facebook page, which is about the juggling Festival that will be happening this weekend. It ended up that only one person joined me to learn.
Yesterday I presented the workshop hoping for a group of one (I was hoping for at least a group of 20. David wrote, on my rating sheet >>
"I appreciate the broad overview of many tips and tricks, so I have the tools to practice any of them at home." Nice words from Dave. We did in just day normally what is my two-day workshop.
Well, I've been in Boulder for a week. A nice city, but still a city. I want to get back to the wilderness where I belong.
July 5—Today the Boulder Juggling Festival starts.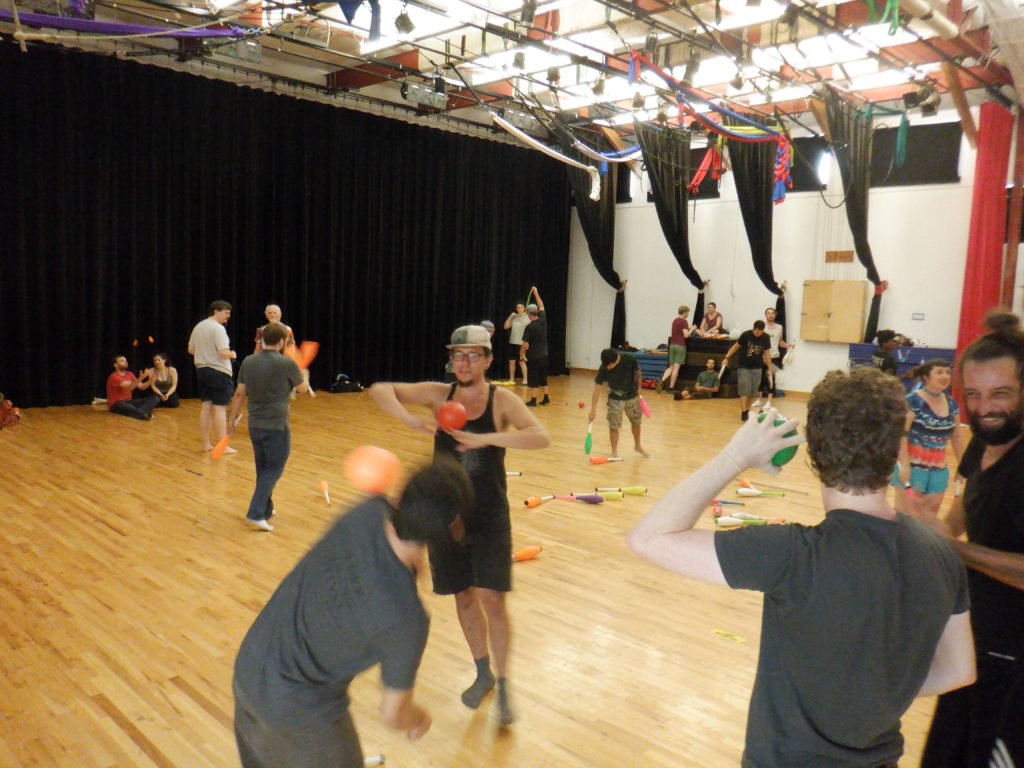 https://www.facebook.com/events/258887081698233/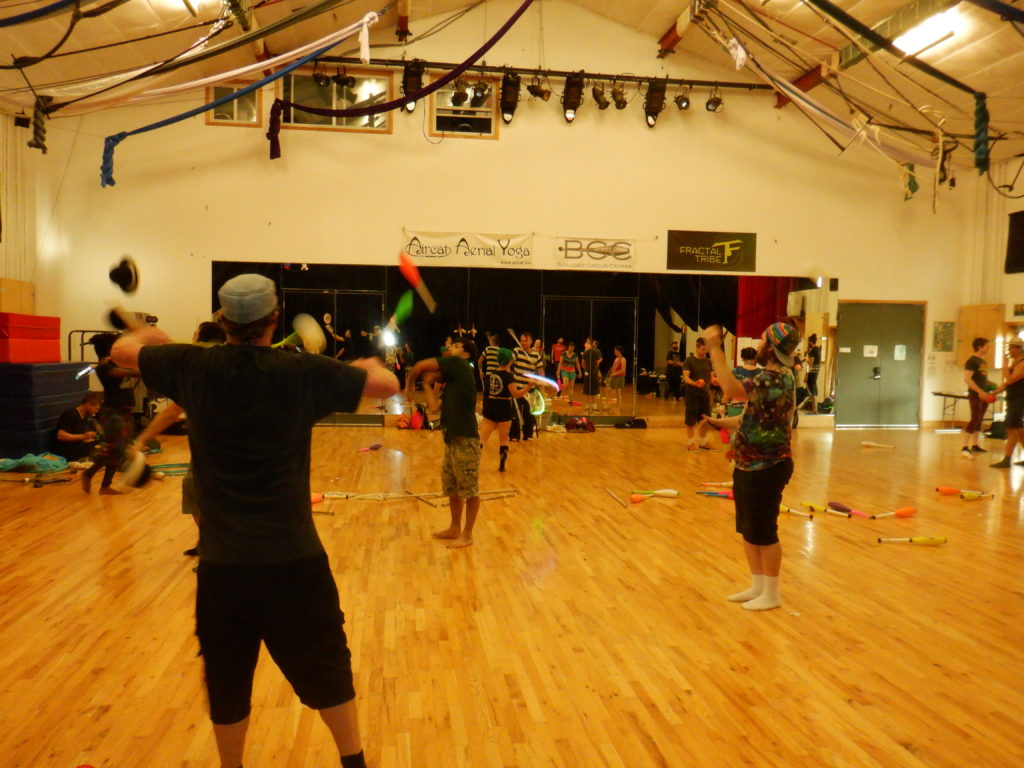 Many jugglers here. I see people working on tricks that I used to do with no problem. In the back of my mind I get angry that I can no longer juggle. At times it brings on tears. Did you ever see >>
https://www.youtube.com/watch?v=Lr8QFnD1yGc&t=76s
This is Friday, the first day of three.
Juggling, juggling, juggling
You can only take so much when you can't juggle anymore.
*****************************
Did you meet my challenge for last week?
Do something that you may not like doing, do it and make yourself enjoy it.
My Challenge for you to meet over the next week >> I know you've been putting it off. Clean your floors and carpets this week.