The Wanderings of Kit
(Do you wander or just wonder?)
With my words, I hope to throw some oblique light upon your life. By writing this blog I want to inspire you to see your life in a different and/or better way and find joy how you can.
****************************
*** Remember, to read past blog posts, go to kitsummers.com/blog/
*** If you are reading this through Facebook, check out my blog on my website.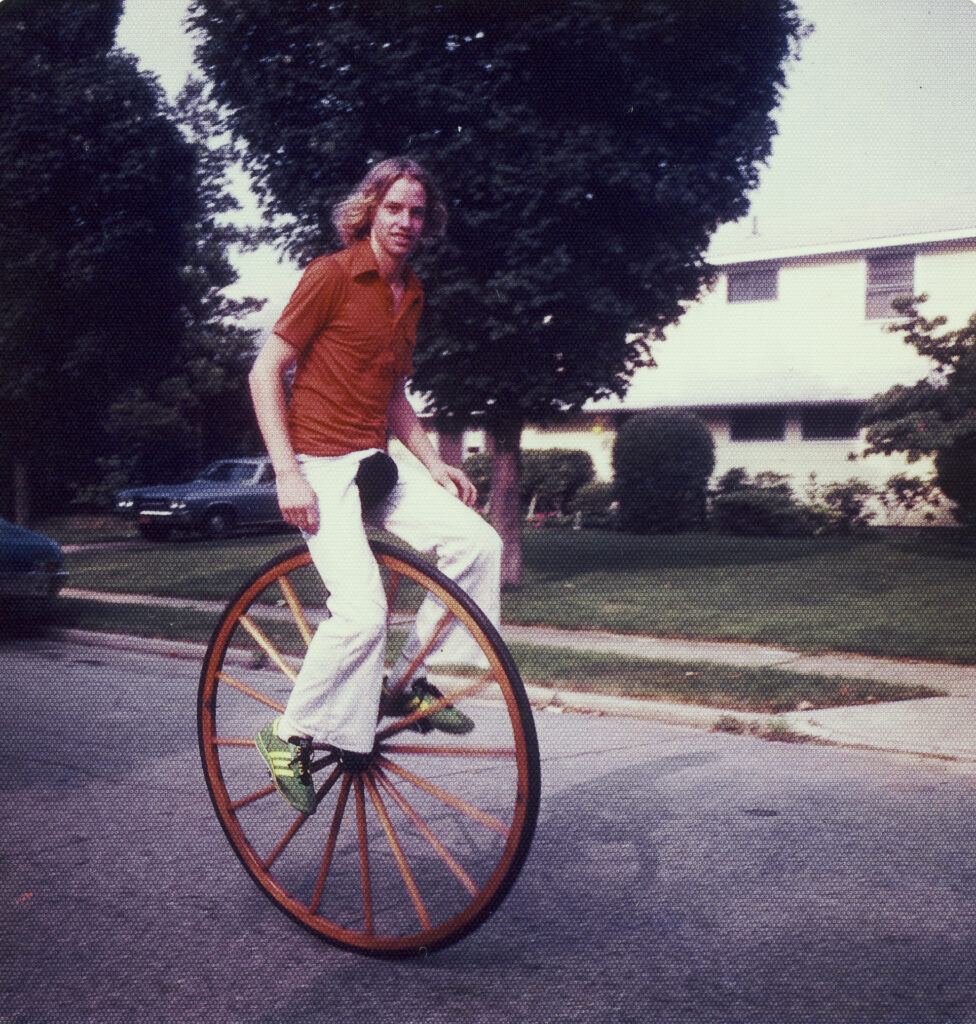 *** If you are not my Facebook friend, yet, please befriend me.
*** The freedom I am experiencing in my travels is a marvelous thing!
*** Going where I want, when I want, and seeing wonderful places and people.
*** I will have places to show you and tales to tell.
*** I will have secrets to unfold and good news!
I WANT TO TAKE YOU AWAY WITH ME
ON WONDERFUL ADVENTURES!
*************************
*************************
*************************
INTRO TO THIS WEEK >>
Winter is on the way, time to follow the birds and head south. Not much happened this week, I hope you enjoy the read, though.
*************************
WORDS TO INSPIRE YOU! >>
Inspirational quotes and motivational sayings have an amazing ability to change the way we feel about life and can change our thinking. This is why I find them so interesting and important on the path to joy and happiness. This is no secret.
So what's the secret of inspirational quotes?
1) Intending to inspire someone.
2) Having recognized our own need to be inspired.
Inspiration >> The process of being
mentally stimulated to do a certain thing.
You see, the way you think and feel about yourself, including your beliefs and expectations about what is possible for you, determine everything that happens in your life. It all derives from your quality of thinking.
When you change the quality of your thinking, you change the quality of your life—sometimes instantly. Just as positive words can make someone smile, and/or, a well-timed humorous quote can make someone laugh, our thoughts react to the world in real-time. You have this control.
You have complete control over only one thing in the universe — your thinking – and that's where motivational quotes come in! Self-talk is so important—THINK RIGHT!
I hope the words I pick do help you.
*************************
BE INSPIRED BY THESE WORDS >>
"To be creative means to be in love with life. You can be creative only if you love life enough that you want to enhance its beauty, you want to bring a little more music to it, a little more poetry to it, a little more dance to it." – Osho 
"Authenticity is invaluable; originality is nonexistent. And don't bother concealing your thievery — celebrate it if you feel like it." – Jim Jarmusch  
"It's not where you take things from — it's where you take them to." – Jean-Luc Godard
"Learn the rules like a pro, so you can break them like an artist." – Pablo Picasso
"Creative works may indeed by kind of like property, but it's property that we're all building on." – Kirby Ferguson
"The inner fire is the most important thing mankind possesses." – Edith Södergran
"Creativity is one of the last remaining legal ways of gaining an unfair advantage over the competition." – Ed McCabe  
"The object isn't to make art, it's to be in that wonderful state which makes art inevitable." – Robert Henri  
"The thing is to become a master and, in your old age, to acquire the courage to do what children did when they knew nothing." – Ernest Hemingway  
"There are painters who transform the sun to a yellow spot, but there are others who, with the help of their art and their intelligence, transform a yellow spot into sun." – Pablo Picasso  
"Any activity becomes creative when the doer cares about doing it right or better." – John Updike  
"Get it down. Take chances. It may be bad, but it's the only way you can do anything really good." – William Faulkner  
"This is how you do it: You sit down at the keyboard and you put one word after another until it's done. It's that easy, and that hard." – Neil Gaiman  
"Never put off writing until you are better at it." – Gary Henderson  
"Imagination is everything. It is the preview of life's coming attractions." – Albert Einstein  
"Think outside the box, collapse the box, and take a f**king sharp knife to it." – Banksy  
"An idea that is not dangerous is unworthy of being called an idea at all." – Oscar Wilde  
"I believe humans get a lot done, not because we're smart, but because we have thumbs so we can make coffee." – Flash Rosenberg  
"The chief enemy of creativity is good sense." – Pablo Picasso  
"Never retreat. Never explain. Get it done and let them howl." –  Nellie McClung 
"Creativity is intelligence having fun." – Albert Einstein  
"Life is pretty simple: You do some stuff. Most fails. Some works. You do more of what works. If it works big, others quickly copy it. Then you do something else. The trick is doing something else." – Tom Peters  
"Once we believe in ourselves, we can risk curiosity, wonder, spontaneous delight, or any experience that reveals the human spirit." – e.e. cummings  
"The first draft of anything is sh*t." – Ernest Hemingway  
"Go where the silence is and say something." – Amy Goodman  
"You can't use up creativity. The more you use, the more you have." – Maya Angelou  
"The scariest moment is always just before you start." – Stephen King  
"That's the great secret of creativity. You treat ideas like cats: you make them follow you." – Ray Bradbury  
"Creativity takes courage." – Henri Matisse  
"Vulnerability is the birthplace of innovation, creativity, and change." – Brené Brown 
"The difficulty lies not so much in developing new ideas as in escaping from old ones." – John Maynard Keynes  
"Almost always, the dedicated creative minority has made the world better." – Martin Luther King, Jr.  
"'Keeping busy' is the remedy for all ills. It's also the means by which creative impulse is destroyed." – Joyce Carol Oates
"The worst enemy to creativity is self-doubt." – Sylvia Plath
"You cannot discover new oceans unless you have the courage to lose sight of the shore." – Andre Gide  
"They always say time changes things, but you actually have to change them yourself." – Andy Warhol
*************************
MY DAILY JOTTINGS >>
10/10-12—Slept every night while parked at the Lititz library, very quiet, made for a nice slumber.
Went to another laundromat, nice to have clean clothes.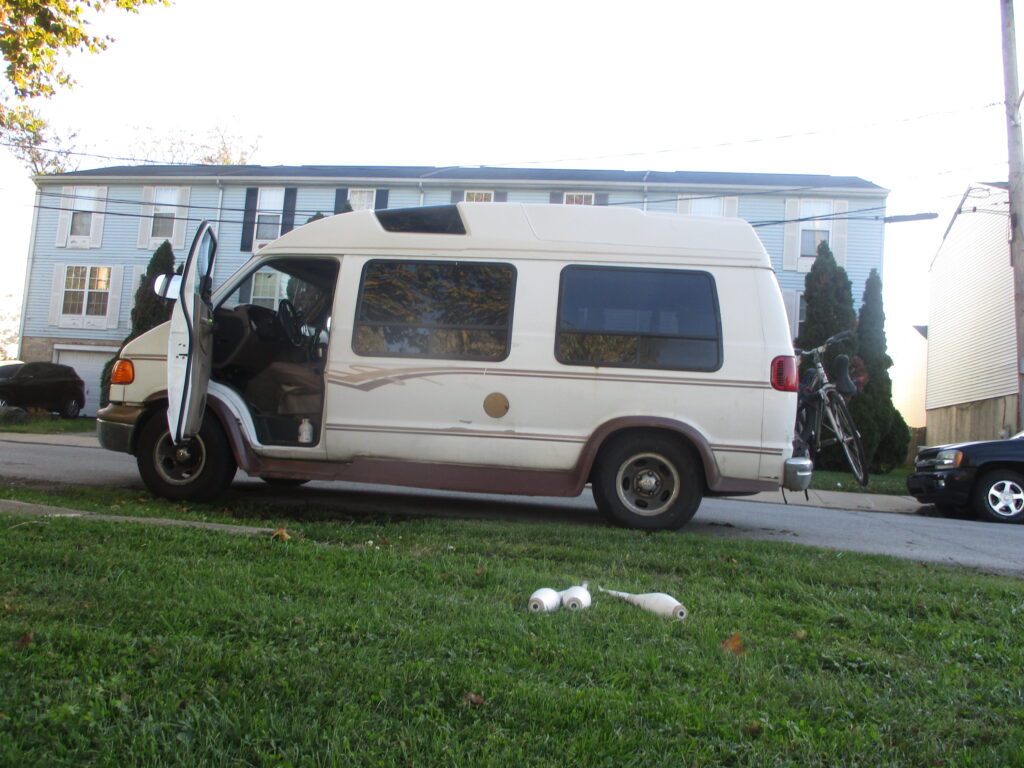 10/14—I've not been writing in this in that there is not much happening. My daughters are extremely busy, so I only spent a little time with them. Mary Ellen and I got together one evening, that was nice.
After past work on the van my horn and cruise control have not been working. I hardly ever use my horn, just as a warning, but mu cruise I use all the time.
I returned to see Dave, who did more excellent work on the van, very happy I am. Right now it is running excellent. Tomorrow morning I will go to see a body shop who will do some work on the outside. Quite pleased I am.
Needed fuel for the van, as, as usual, found a Costco because of their low price. Still amazes me that they have a horse barn for their Amish customers.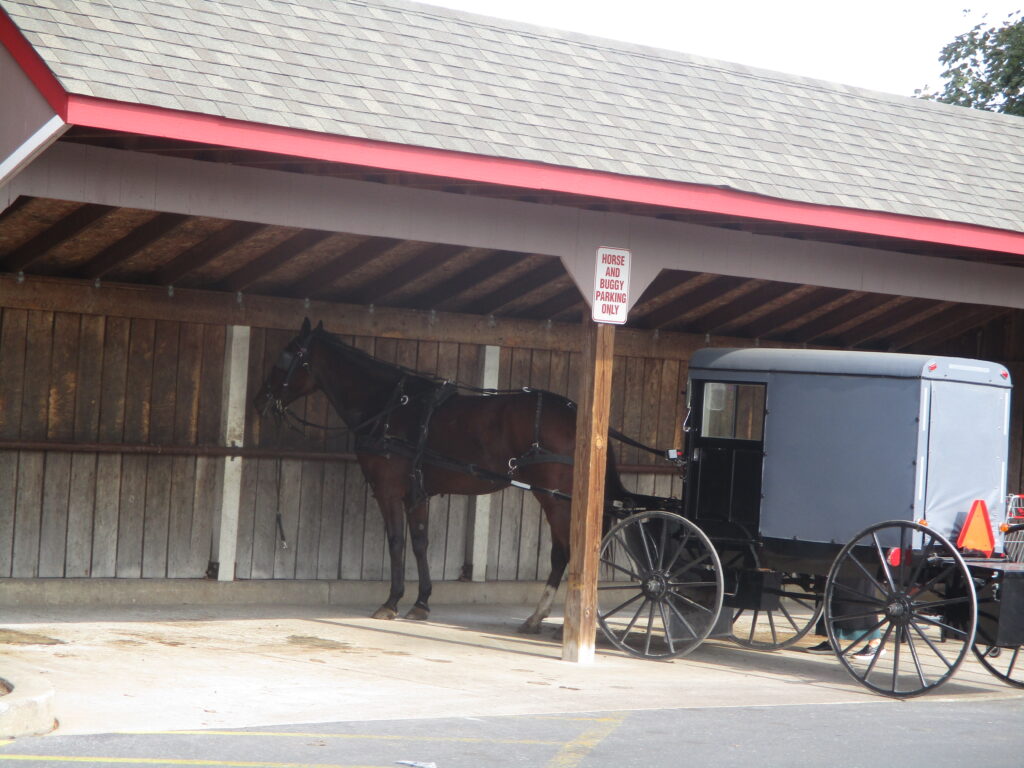 For tonight, I found a small local park to park at. I am right on the grass, so, of course, did some juggling. I must make time more often to throw stuff. At this point my juggling is not getting better, not getting worse, just maintaining.
Bored, not me. I have almost 100 books to read, as well as writing this for you.
10/5—Driving through the southern part of Delaware, it is just fabulous. North by Wilmington is much run-down and looks bad, down here is nice.
Into Maryland with me. I found North-East branch library, which is closed, but their wifi is working, so here I am. And, with my battery charger, I can be on many hours.
At one of the food banks I received a Taco "Kit" (me?), as you see from the photo. It is 12:10 now and I will eat in a couple of hours. I am not consuming much food, but feel healthy.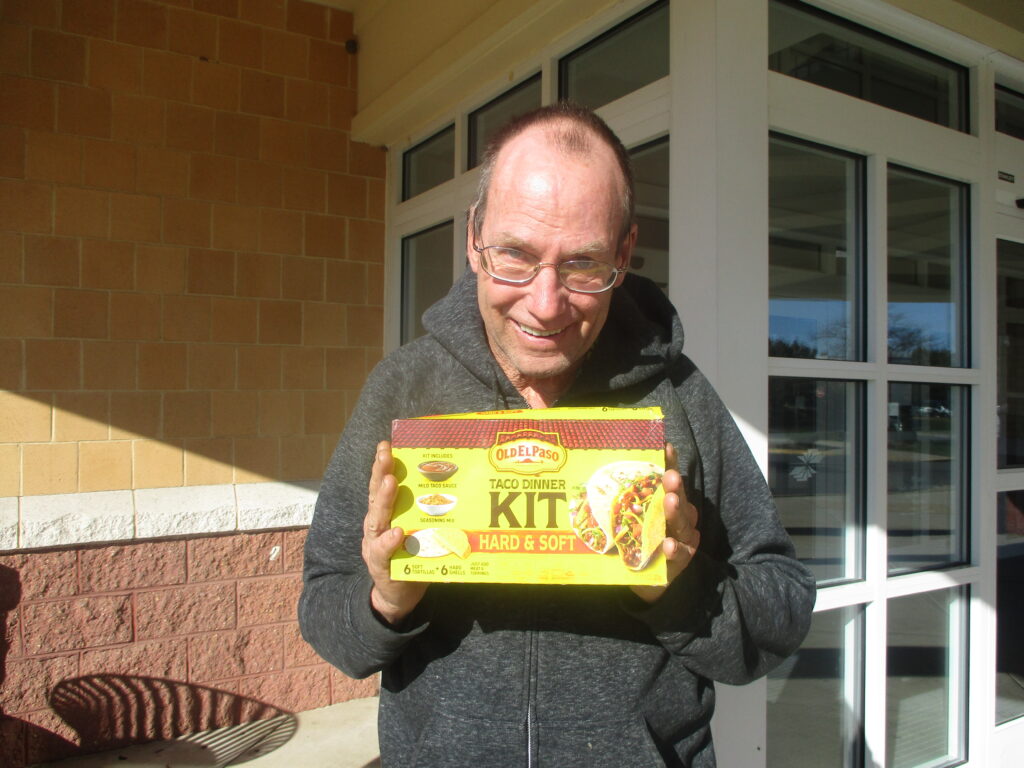 Aiming for Shenandoah National Park now. Today is Thursday, if I keep going I would be there on the weekend. So, I will be taking my time getting there so that I avoid the weekend crowds.
This park is quite beautiful, I've been there a few times before. You will like the photos I will be taking.
4:30—Now I'm down the road at a very big library that is buried in the forest, very nice here. This is where I will be for the night. At most all libraries you can get their wifi out in the parking lot, as I am now.
As I am driving I am charging my battery charge (what I power my laptop with when it's battery runs low.) This is good for another five hours, so plenty of power I get while driving.
I put my shower bag out on the hook I have on the roof of the van to get hot. To remind you, there is a clear side and opposite the clear side is black, so it makes the water quite hot in a short time.
It's been a few days, even I think I need a shower. Not that I am around anyone enough to smell me, and, frankly, I really don't care. It is when I get too itchy, then I get under the water.
10/16—A rainy day today. All of the libraries in the area are closed to having people come inside, you can just call and then come by to pick up books. So, no where to hide under cover out of the raid. But, I am safe in the van.
I'm lonely out here, I would love to hear from you.
Either through Facebook or email, kitsummers@gmail.com
*************************
MY CHALLENGE FOR YOU THIS WEEK >>
Smile time! This week really work on keeping a smile on your face. But, more than that, keep that smile on your heart. Make it a habit to always be happy.
***********************
NEXT BLOG>> To the south I wander. Are you anywhere on the east coast on my way from Baltimore to Key West, Florida? I mean, I will drive out of my way to visit you, can that happen?