​The Wanderings of Kit
(Do you wander or just wonder?)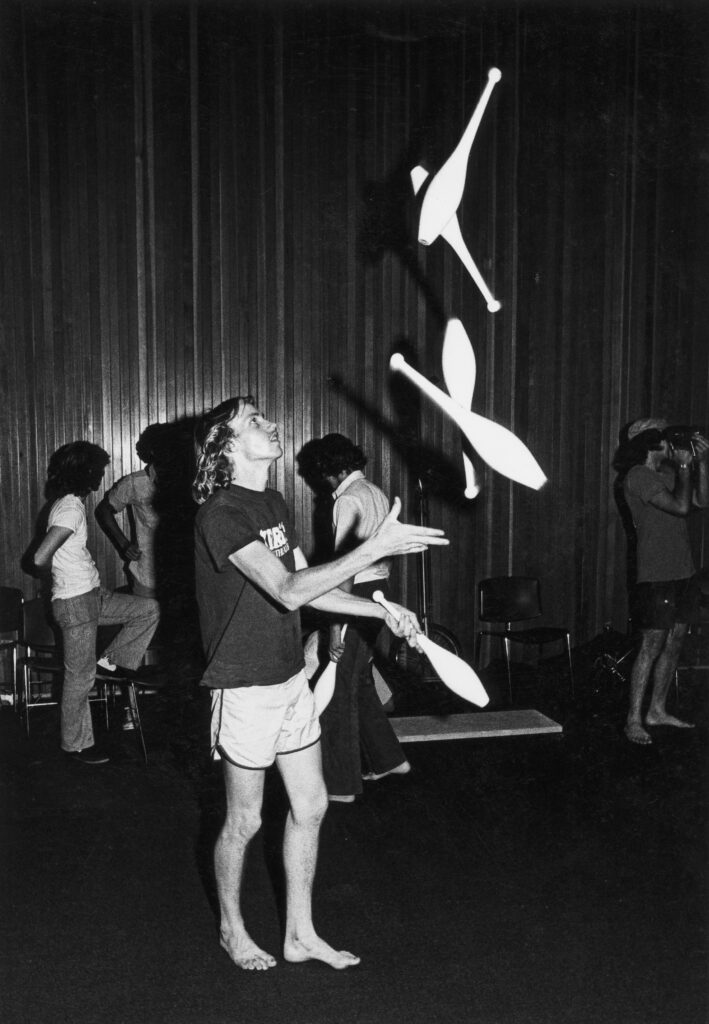 With my words, I hope to throw some oblique light upon your soul. By writing this blog I want to inspire you and show you that.
Many new readers do not know of me, here is a brief summary of Kit >>
** A world-class juggler performing at Ballys in Atlantic City.
** Hit by a truck and went through a 37-day coma.
** Wrote four books, spoke around the world, and developed a new business.
** Hit by another truck, much of my body broken, hospital and rehab again for months.
** Wrote a series of books to help YOU find your potential.
YES—YOU CAN > >
***Change your life at any time to make it more magnificent!
***Live with little money and still have an excellent life.
***Be able to live life getting very little sleep.
***Live ANYWHERE in the world and still make your life a fantastic event!
***See experiences that will add to and make your life better.
***I want to inspire you as to the wonders of the earth.
***Perhaps this is my new "gig", traveling the world doing the same?
And, I'm not just, "Kitting Around".
Create the life YOU want to live, NOW,
then make your life better and better!
*****************************
Remember, to read past blog posts, go to kitsummers.com/blog/
*** If you are reading this through Facebook, check out my blog on my website.
*** If you are not my Facebook friend, yet, please befriend me.
*** The freedom I am experiencing in my travels is a marvelous thing.
*** Going where I want, when I want, and seeing wonderful places and people.
*** I will have places to show you and tales to tell.
*** I will have secrets to unfold and good news!
I WANT TO TAKE YOU AWAY WITH ME
ON WONDERFUL ADVENTURES!
*****************************
*****************************
*****************************
INTRO TO THIS WEEK >>
Just posted my latest blog, you'll have to let me know what you think have my words, please.
Then it was off to get a new windshield. A rock had flown up some months ago and I had a crack all the way across my old windshield. So, nice to see clearly once again. Boy, it really makes a big difference.
If it's only about 7 in the evening and I've already found my spot to sleep for the night. In a residential area, I will be safe here.
What really bugs me about Las Vegas is the constant vehicle noise wherever you are in the town; day and night, night and day. There is no way to get away from it, wherever you go. As night comes on, there is less, as people go to sleep.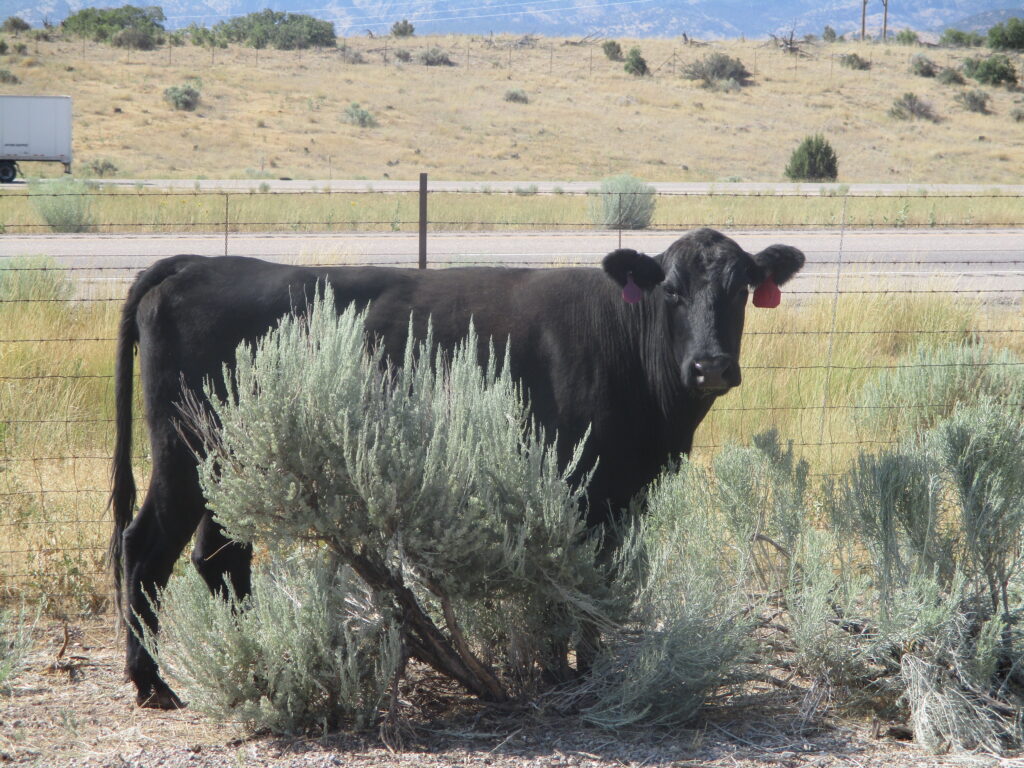 As you might know, I dislike cities at this point. Basically, each is the same as the other one. So, I aim to stay out in the wilderness. In fact, time to get out into the wilderness where I belong.
I went to Zion National Park, an amazing land-mass. But, the last time I was there, I was with Tina. We had been in the relationship 8 years, had a couple of years ago we went to Zion together. In fact, we had gone to all of the national parks in Utah. I could not stay, after bringing on memories of my time with Tina and thinking of things I did wrong?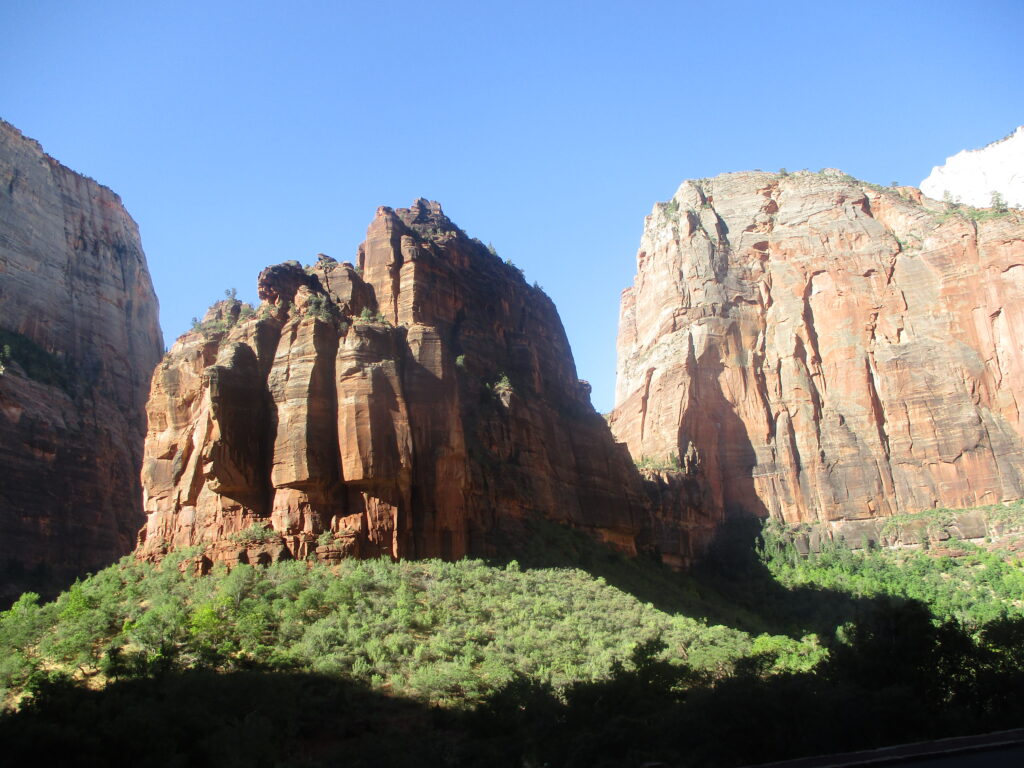 Rode the bus/trolly up Zion Canyon and then you hike up The Narrows. On the bus ride up I remember Tina sitting next to me. We hiked up the trail together. At one point, while hiking along, I started thinking about my time with Tina and wrong I may have brought into the relationship. I got down on myself in a terrible way. There were people around me I kept my crying silent.
I couldn't even finish the hike, I started back before the end of the trail. At that point, I couldn't even stay in the park any longer, so I drove North. In fact, I was going to go to the other park in Utah as well, but I would not enjoy it so I heading to Salt Lake City.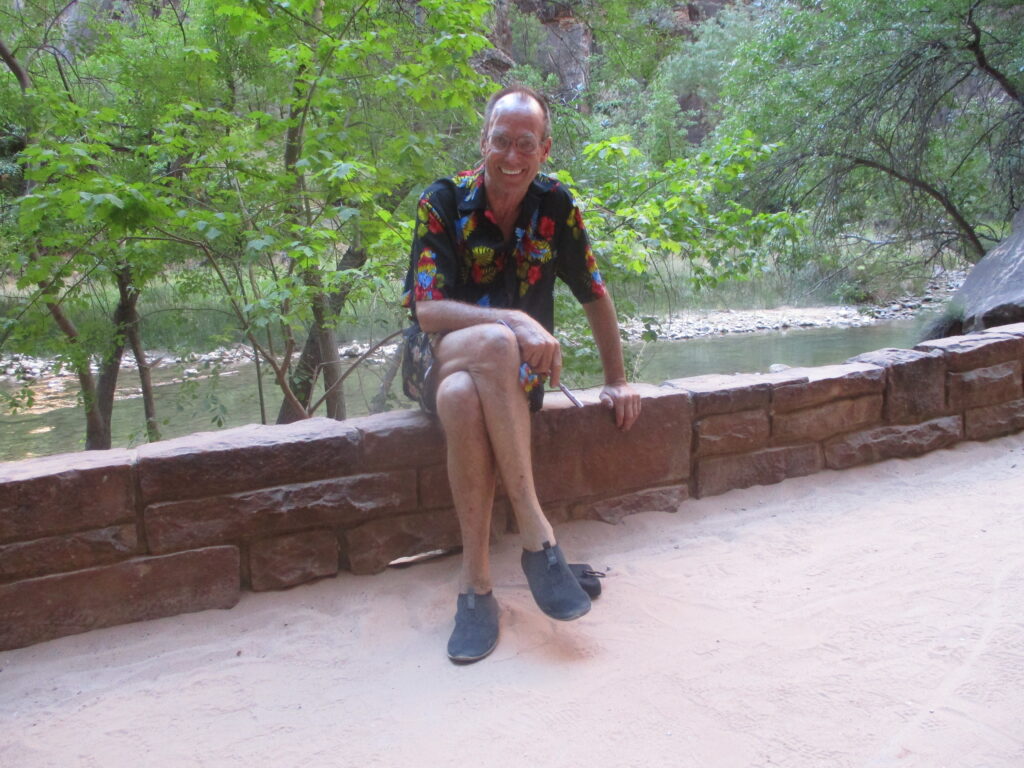 I don't think I can go to the parks in Utah again by myself and enjoy them, I will need to go with another person, perhaps you?
This is just an example of how self-talk can destroy a good place in a good time.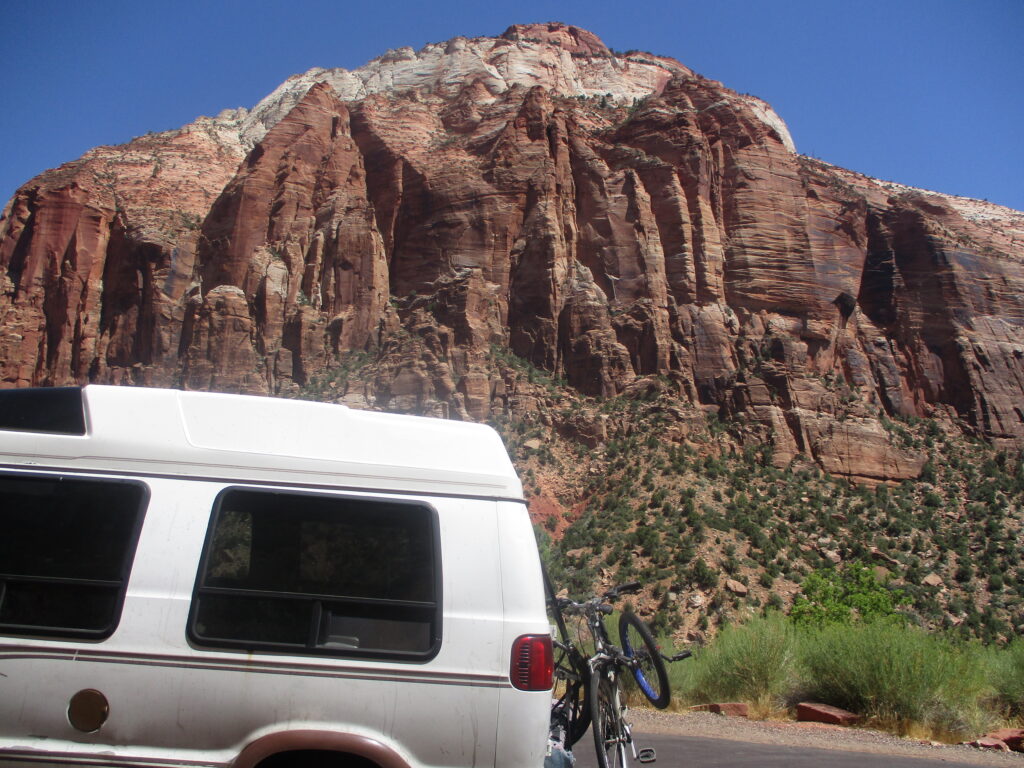 *****************************
WORDS TO INSPIRE YOU! >>
Inspirational quotes and motivational sayings have an amazing ability to change the way we feel about life and can change your thinking. This is why I find them so interesting and important on our paths to happiness.
So what's the secret of great quotes?
You see, the way you think and feel about yourself, including your beliefs and expectations about what is possible for you, determine everything that happens in your life. It all derives from your quality of thinking.
When you change the quality of your thinking, you change the quality of your life, sometimes instantly. Just as positive words can make someone smile, and/or, a well-timed humorous quote can make someone laugh, our thoughts react to the world in real-time.
Think right—always.
You have complete control over only one thing in the universe — your thinking – and that's where motivational quotes come in! Self-talk is so important—THINK RIGHT!
I hope the words I pick do help you.
=============
Be inspired by these words >>
From my book series, Beyond Your Potential
We've all known people who do not resonate with passion. A lackluster life at best is how they live. They do just enough to get by and meander through the time they have on earth. This book will teach you how to find this love, apply it to your own life, and achieve the excellence that you desire.
Often, people who find the desire are highly successful and they love their journey toward the end result. Along the way, even though they have not yet arrived at their goal, they constantly fuel themselves with this driving passion.
More importantly, they often bring others up with them.
We have to work together in the world and find success for all of us. Yes, we can all be at the top – it will work. Help others to move up and you shift forward and up.
Generating this passion from the bottom of your mind and the bottom of your heart will keep you driving forward. When you develop this love, it will help to build your life, I guarantee it. You can go from average to more than you would ever think.
Sorry to say, it seems to me that many of the people in America have settled with being "average" and living ordinary lives. We all should aim higher (and then higher and higher) to be (as they say in The Marines) all that we can be.
This is about going beyond being normal to becoming more and more. Being average never caught anyone's attention or found them the excellence that they may crave. No one ever says, "I want to grow up to be average" when they are a youth, yet so many people end up there.
At any age, you can make the change and aim your life anew.
As you live your life, develop a purpose for living and understand why you want to be alive. Once you discover and understand your purpose, muster up an intense passion toward the end result.
This will give you stability in your life and help to make things more solid for you. People without a passion in their life lack energy and will often go nowhere–quickly.
Having passion will give you energy. In your life, you must love the journey as much as you love the destination you are aiming toward. Find your purpose, bring on your passion, and you will live the life that you want.
***************************
MY DAILY JOTTINGS >> 
7/31 – – I just laid myself down to sleep. Checked my gauge, it's 104 degrees, yikes. Eventually, I will get some shut-eye, until then I will simply comfortably lay here and think about the snow?
8/1–Here it is August 1st! What a time to be in Nevada and near Las Vegas – –the heat is extraordinary.
I've done Vegas before, no need to look around the town anymore. So just two nights in the city and if I went to the north. With the current world changes, Vegas is such a different place.
I stopped by Las Vegas Circus Center
(https://www.lasvegascircuscenter.com/),
Brand, thank you for allowing me to work on my last blog at LVCC for that short time. And what a great idea to tell me to go over to the eatery to finish the blog last Friday. The atmosphere there was a delight.
My plan is to head north to Zion NP. Tomorrow, Sunday, there might be a lot of people head Zion Park, but I think I will go there anyway.
In my travels, after looking at the map, I see I have somehow missed Petrified Forest National Park. I want to go to all the National Parks while I can. So, my plan is to go to Zion tomorrow, and then head down to the big Rock Forest after.
And then after, I will return to the other parks in Utah. But, you will find out as I do. After all, we're on this mission together, yes?
I just looked at the temperature of 102 degrees, and it got up to 110 degrees. Oh, the joys of Earth.
Went to lunch today with my old friend, Wally Eastwood. We met and ate at Red Robin Restaurant. Of course, he's not performed for months now because of Covid. His daughter and his wife are working and the family is doing fine oh, so good to hear. Over time he has invested his money well and has no worries. Here's a video, enjoy Wally in action >>
/www.youtube.com/watch?v=XOKWF1fo06M
One thing I was thinking about, when I was in San Diego I had contacted 4 old friends, and, because of the virus, they told me they could not see me. Myself. I won't hide away, I will keep living in looking for joy until the end.
8/2–Zion is amazing, as always.
Hike with me in The Narrows >>
https://www.youtube.com/watch?v=ooapDBVGcsA
Zion has much to offer, and, because I was there on a Sunday, many people were there with me. Not liking crowds, I did not stay long. As I was leaving the park, I saw a heard of bison (previously known as buffalo?) My new name for them in Bisalo or Bufson, what do you think?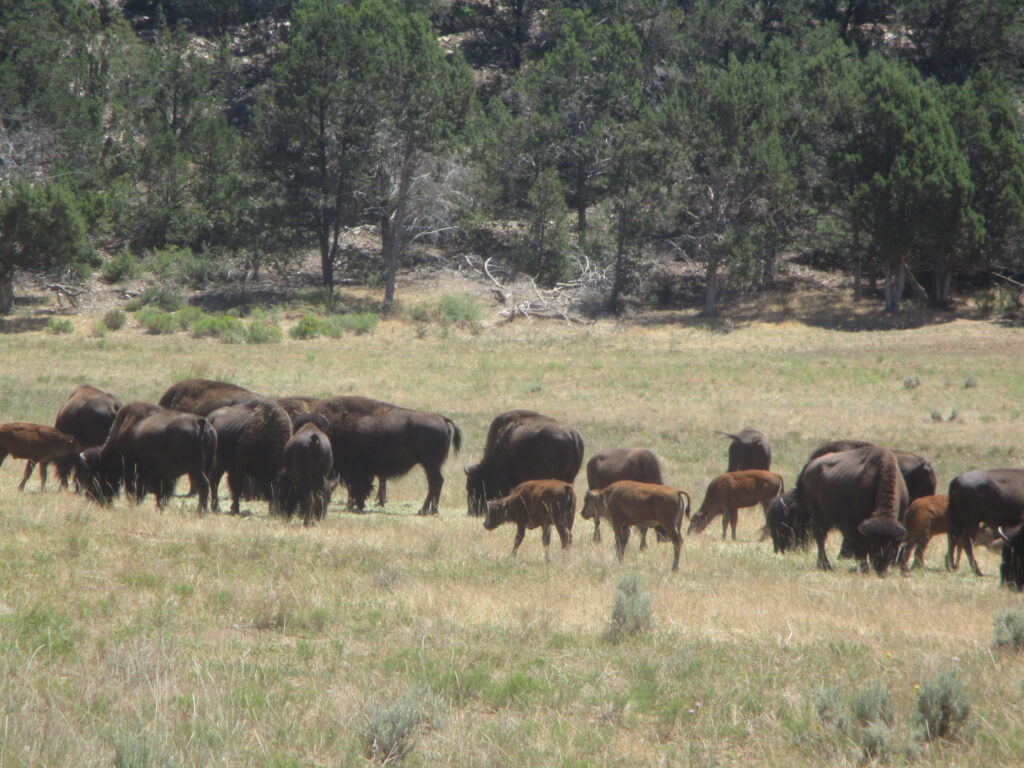 About 1pm I saw a turnoff for Swains Creek, so I did. Some special places around here. A sign said, "Camping limited to 16 days, no, I didn't think I would be there that long. Then, down the road, I saw a sign for Duch Creek Campground. I was there for the night, saw no ducks, saw no creek, anywhere. This is a lovely area in Dixie National Forest. I liked the place much, was there for the night.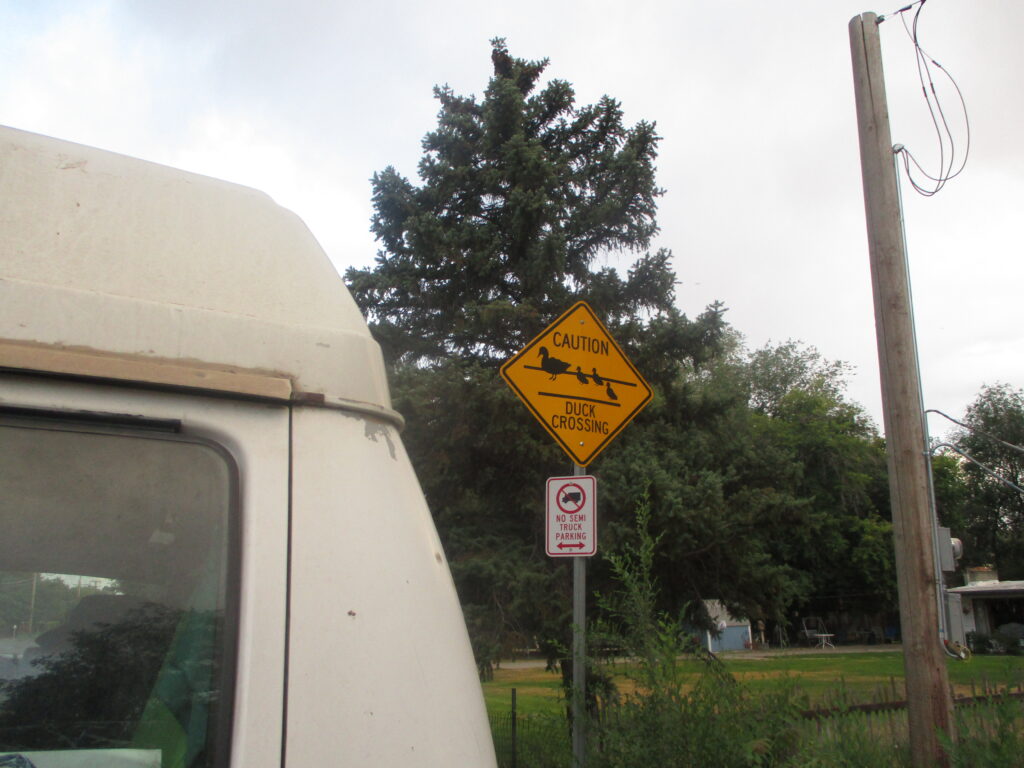 Later I was gathering wood for the fire and was in a lava field. I stepped wrong and went down. My feet got pretty cut up, yikes.
8/3–THE LIBRARY IN CEDAR CITY, UTAH IS OPEN!!
I can finally get back to the life I had before, being able to get online and charge things in this clean and wonderful environment. Most every small town has a library, what a great thing.
8/4–I awoke parked outside the library and the small town. Very quiet last night, I slept well.
I love that the libraries are reopened. A good thing, too, that most libraries have a wonderful lawn on which I can juggle. Today they don't open till 10, I have about three more hours to juggle, work on the van, and do what I want. I do like this life I am leading.
If you know me, you know I've always been–go go go.
It's interesting spending time just relaxing and doing nothing.
8/6–Could only stay in Salt Lake City for 2 days, once again, another big city. You know I don't like big cities, so off I went to the east.
I ended up in the town of Huntsville, still in Utah. What is a delightful little town, I must say. The first thing I went to was the library, of course, and there is a fantastic modern building and lands here.
Arriving at about 7 a.m. I had time to work on my juggling on their fantastic lawn, made some more tea, and had a fantastic time just all by myself here. The library opens at 10 a.m., it should be very nice inside, as well.
I was right, this library is fantastic. I am one of only a few in this whole place, many more employees than patrons around. Also, I am only one of three people in the huge library.
About noon I was the only one in the library. I was alone in the back, a librarian came up and told me I had to wear a mask! Remember, I was the only one there. I hate these new, unnecessary, changes.
It was funny though, they had all these "Social Distancing" signs up. Things are getting so ridiculous.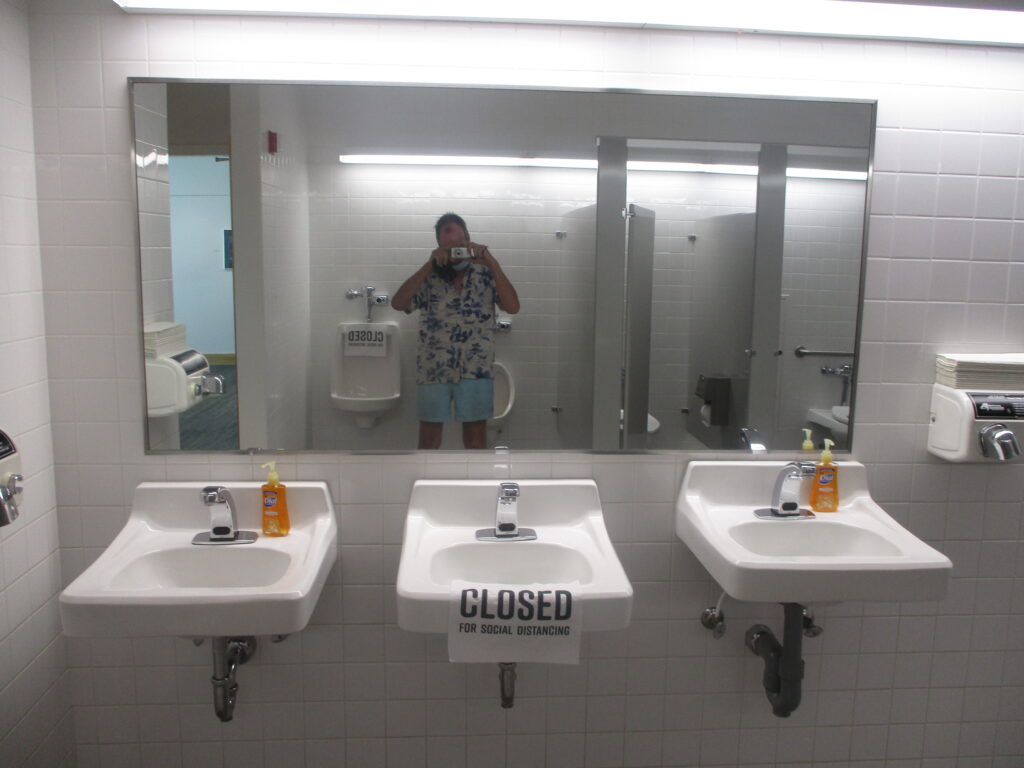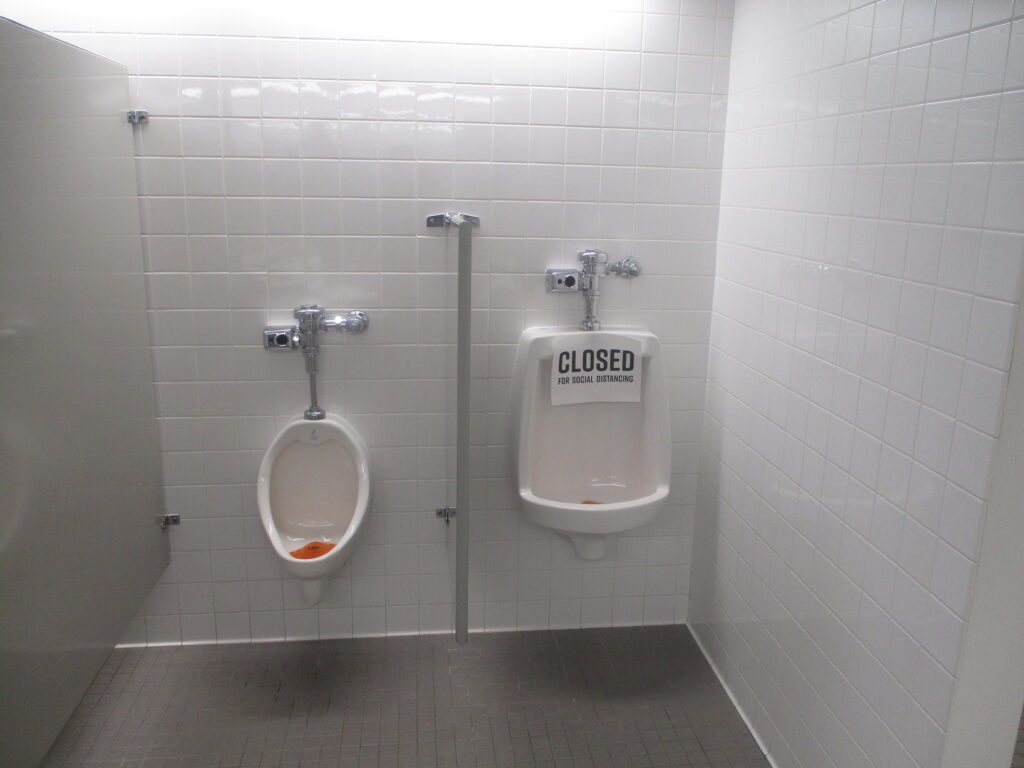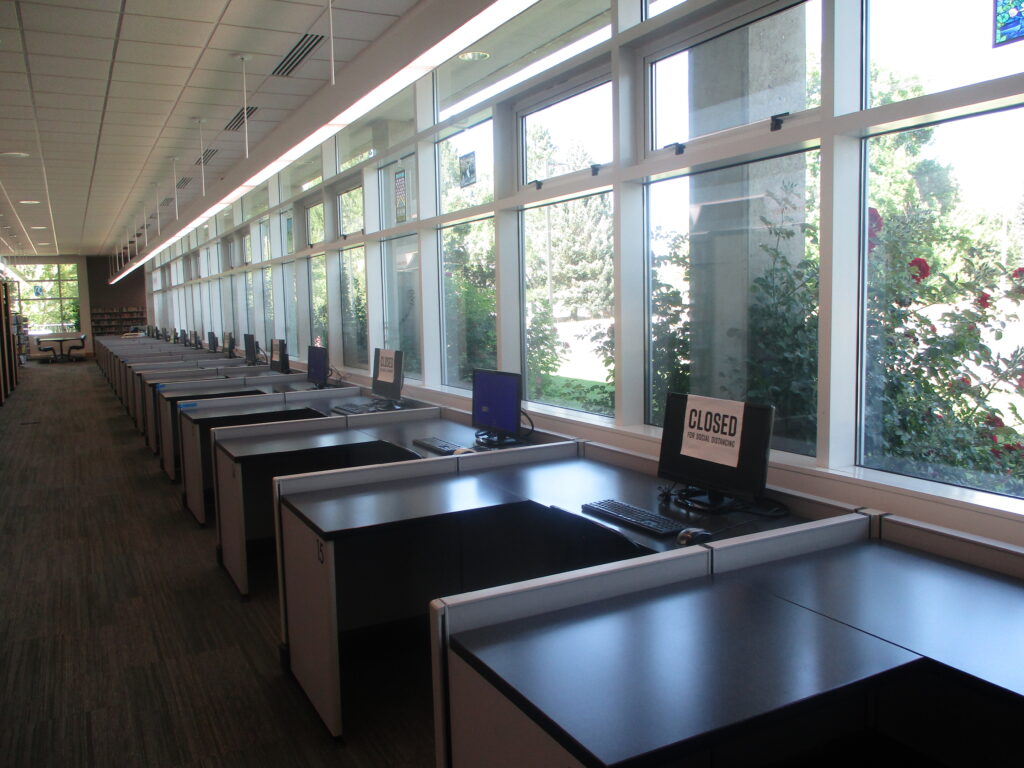 In the library for most of the day. I did go out and ate lunch in the van. At a recent food bank, I got a one-pound "Mediterranean Salad", it was great. Today is August 8, the sell-by date on the salad is August 5, so it was still perfect.
In the library now, I was working on my computer and someone actually came by and told me I had to wear a mask to stay there. You have to remember, I was the only one in the whole library and so, there was no one near me for a least 50 feet. I asked her, "why", she said it was just their policy. Things are really getting ridiculous in the world. I WILL NOT be a follower.
I want to head to the wilderness in Wyoming, but I know I have to get this blog out to you tomorrow, Friday. So, I am just staying at the library right now working on the computer, going out to the van to juggle and/or eat, and then back in. Once I get this blog out tomorrow I will be off to the woods and mountains. You will learn in my next blog exactly what.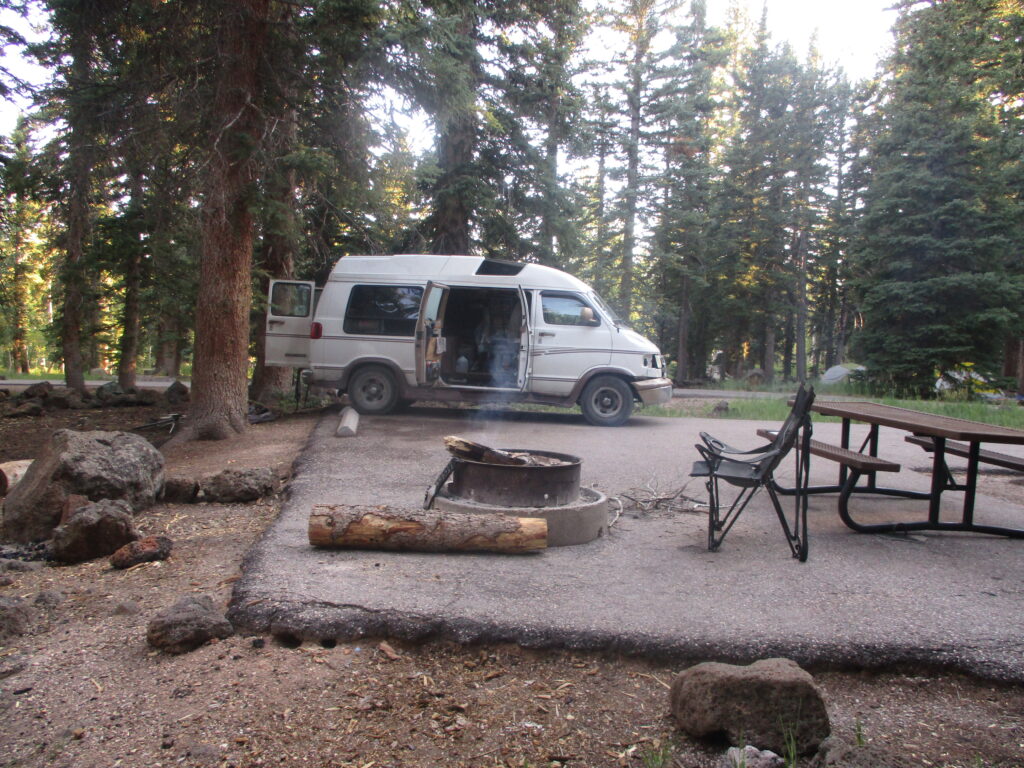 ****************************
MY CHALLENGE FOR YOU THIS WEEK >>
Do you feel lost without your mask? I have many studies which show that they are ineffective. This week, only wear a face covering when it is mandatory.
**************************
NEXT BLOG>>
Going to see my Facebook friend, James ​​Blare, in Newcastle, Wyoming, should be a good time; you'll find out next week.
==============​