The Wanderings of Kit (Do you wander or just wonder?)
With my words, I hope to throw some oblique light upon your soul.
By writing this blog I want to inspire you and show you that–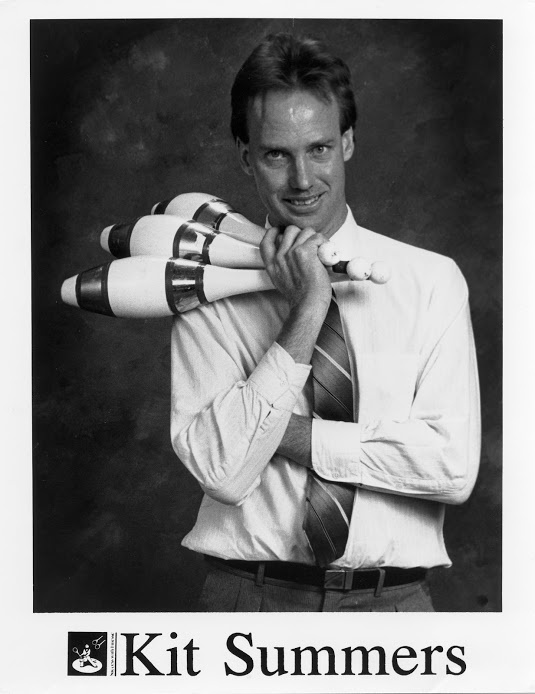 YES—YOU CAN > >
***Change your life at any time to make it more magnificent!
***Live with little money and still have an excellent life.
***Be able to live life getting very little sleep.
***Live ANYWHERE in the world and still make your life a fantastic event!
***See experiences that will add to and make your life better.
***I want to inspire you as to the wonders of the earth.
***Perhaps this is my new "gig", traveling the world doing the same?
***And, I'm not just, "Kitting Around".
Design the life YOU want to live, NOW, then live that life!
*****************************
***Remember, to read past blog posts, go to kitsummers.com/blog/
***If you are reading this through Facebook, check out my blog on my website.
***If you are not my Facebook friend, yet, please befriend me.
***The freedom I am experiencing in my travels is a marvelous thing.
***Going where I want, when I want and seeing wonderful places and people.
***I will have places to show you and tales to tell.
***I will have secrets to unfold and good news!
I'm glad to take you on my journeys with me!
*****************************
*****************************
INTRO TO THIS WEEK >>
As you know, last week's blog was sent on Sat instead of Fri, I heard from my dear friend, Liisa Pyke, asking if I was alright, since she did not see my blog. Thanks for your caring and concern, Liisa, so good of you.
I was thinking about heading East toward the gulf and New Orleans, but, because of the Corona drama in Eastern Texas, I won't. I've already been on that route, anyway, and really my heart desires the West. So, I switched direction and now heading back to Big Bend National Park.
I love it at Big Bend. But, good thing I have Google on my phone. I looked it up and Big Bend Park is closed. And I really like it there. Well, next time.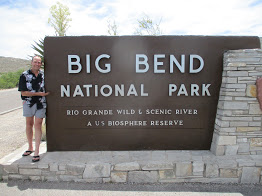 So, after that, I decided I will go back to New Mexico to see my dear friend Cheeta. Then, perhaps back to the parks in Utah. I could never get enough are those parks in that state.
When heading out earlier I stopped at a McDonald's to work on the blog, I can still hook in and use their WiFi. There are still serving food through their drive-through, but, not one person came through and no one parked there. An employee actually came out and told me I had to leave. This world is getting so strange.
A fun drive today across Texas. Mostly flat with many cows, as you'll see from the photos. I'm heading back to New Mexico, but first, I want to go back to Big Bend National Park, hopefully, it's open. You'll find out as I find out. It was closed as you already read.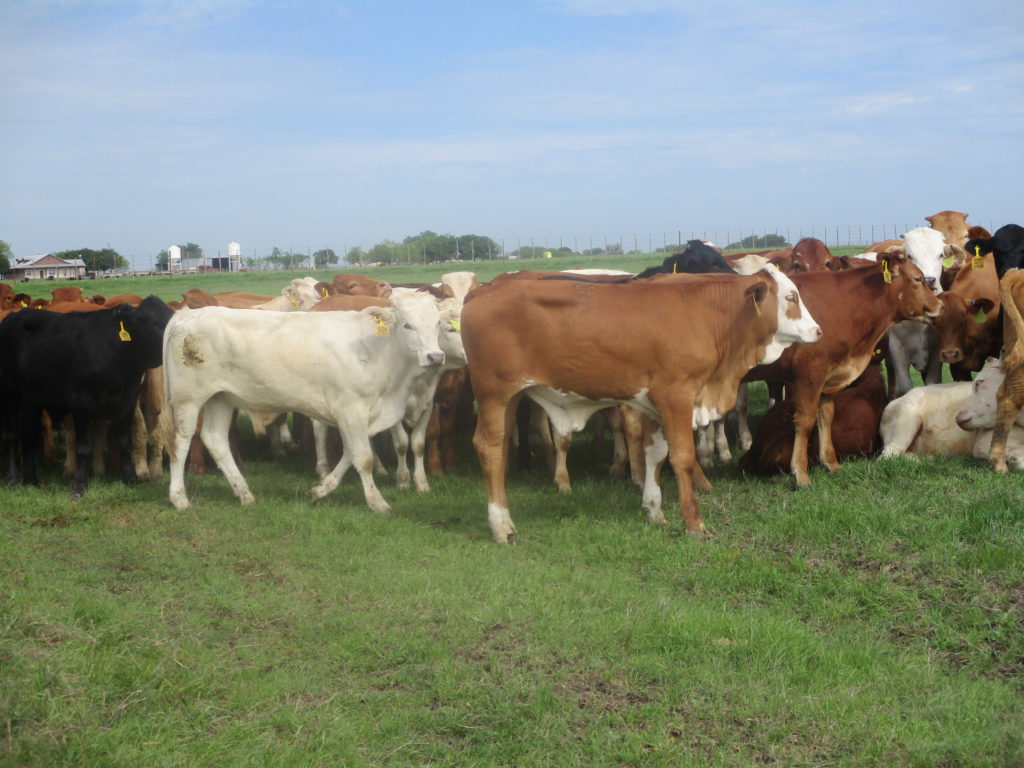 One of these for dinner tonight?
Very strange to be out driving. I went through some small towns and I saw no people, also I saw a no vehicles, like a ghost town—very very strange—kind of eerie. Where did the people go!
In one of the small towns I went to, they had the grass so I pulled out my juggling clubs and threw them around. Later, four office workers came out and told me I made their day. I let them know my story and there were quite impressed, nice. But, my juggling is still lacking.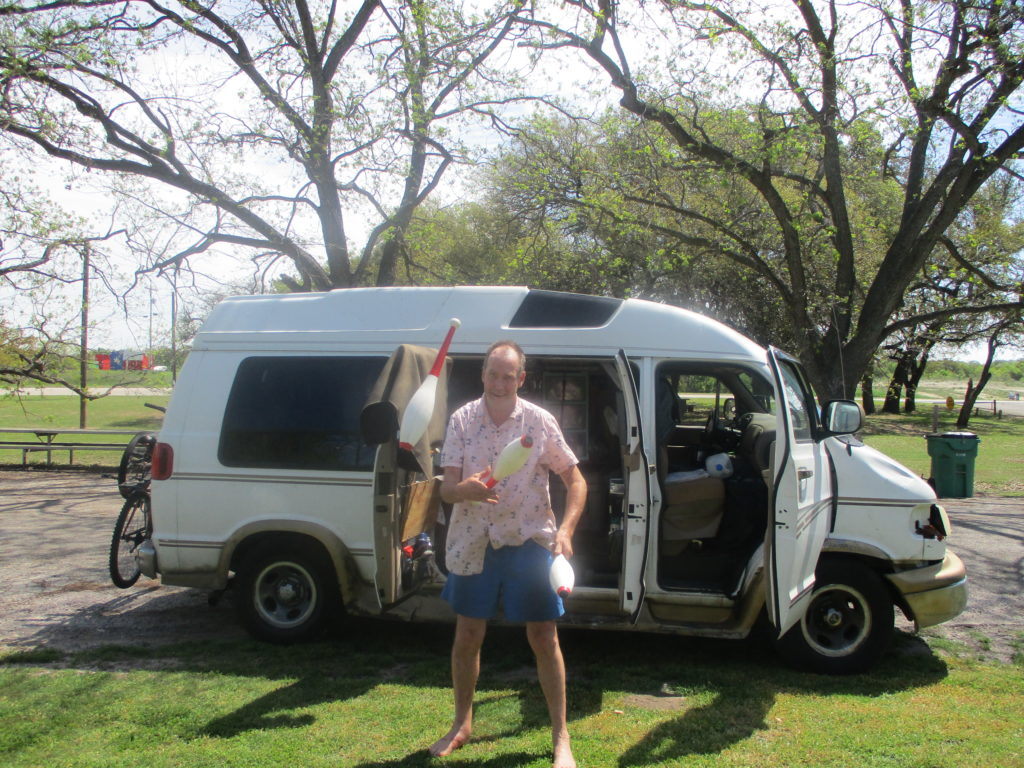 Yes, I can still juggle. 
*****************************
WORDS TO INSPIRE YOU! >>
Motivation is how we get things done. And achieve big goals in life. Unfortunately, it's a finite resource – we can run out of motivation unless we replenish it daily.
Listening to music that motivates us, using positive affirmations, reading motivational books and listening to podcasts can all make us want to jump right back up again.
Because a lot of staying motivated comes from feeding yourself with a steady diet of things that motivate. I hope my weekly blog helps you.
Sometimes, simply reading through a list of motivational words and contemplating what they mean to you, is a great way to feed your mind with positive motivation.
So, here is a list of more than 200 (I keep adding to it!) single motivational words that have been compiled to inspire and motivate you.
Accomplish
Accomplishments
Achieve
Act
Action
Active
Admiration
Admire
Adventure
Alive
Ambition
Ambitious
Appreciate
Appreciation
Attain
Attitude
Beauty
Believe
Believable
Bliss
Breakdown
Breathtaking
Build
Catalyst
Challenge
Clarity
Commit
Commitment
Compassion
Complete
Concentrate
Confidence
Content
Control
Conquer
Courage
Create
Dare
Dedicate
Dedication
Desire
Determination
Determine
Dream
Dreams
Drive
Eager
Earnest
Empower
Empowering
Empowerment
Encourage
Encouragement
Encouraging
Endurance
Endure
Energetic
Energy
Enjoy
Enjoyment
Enthusiasm
Envision
Escape
Excellence
Experiences
Faith
Faithful
Faithfulness
Fearless
Fighter
Finish
Finisher
Fire
Fix
Focus
Forgive
Freedom
Fulfillment
Glory
Goal
Goodness
Gratitude
Happiness
Happy
Harmony
Honesty
Honor
Hope
Humble
Humility
Hunger
Imagination
Imagine
Impetus
Improve
Incentive
Ineffable
Initiative
Inspiration
Inspire
Inspiring
Integrity
Interest
Joy
Joyful
Joyfulness
Kind
Kindness
Know
Knowledge
Laugh
Lead
Leading
Learn
Life
Live
Limitless
Love
Loving
Mindful
Mindset
Mission
Meaning
Meaningful
Memories
Momentum
Motivate
Motivated
Motivation
Motive
Move
Movement
Moving
Now
Nurture
Obstacles
Opportunity
Optimistic
Outstanding
Overcome
Passion
Patience
Peace
Peaceful
Peacefulness
Persevere
Perseverance
Persist
Persistence
Persuade
Plan
Planner
Positive
Possibilities
Power
Powerful
Practice
Pride
Prioritize
Reach
Rise
Risk
Role
Safe
Safety
Satisfaction
Satisfy
Secure
Security
Self
Skill
Skilful
Skilfulness
Spirit
Spirited
Spur
Stimulus
Strength
Strong
Succeed
Success
Sustain
Sustenance
Teach
Teachable
Time
Trust
Trustworthy
Truth
Understand
Understood
Value
Values
Versatile
Will
Willpower
Winner
Wisdom
Wise
Worthy
Yearn
Yearning
Yes!
*****************************
MY DAILY JOTTINGS >>
4/3—Back to staying with Shasta, Sondra and Trea. Like I wrote before, their land is like in a forest, so I fit right in. Thank you so much, ladies, for letting me stay here for a bit.
Today is my anniversary! On this date in 1982 I was hit by a truck and went through a 37-day coma.
Did you see >> https://www.youtube.com/watch?v=Lr8QFnD1yGc&t=57s
Right now I'm typing using my voice on the cell phone. I've never done this before, it's so easy.
4/6—Couldn't take it anymore, how do you get back. Not knowing what the future will hold about charging up my devices, I am actually writing this now with a pen and paper and will transfer it later onto my computer.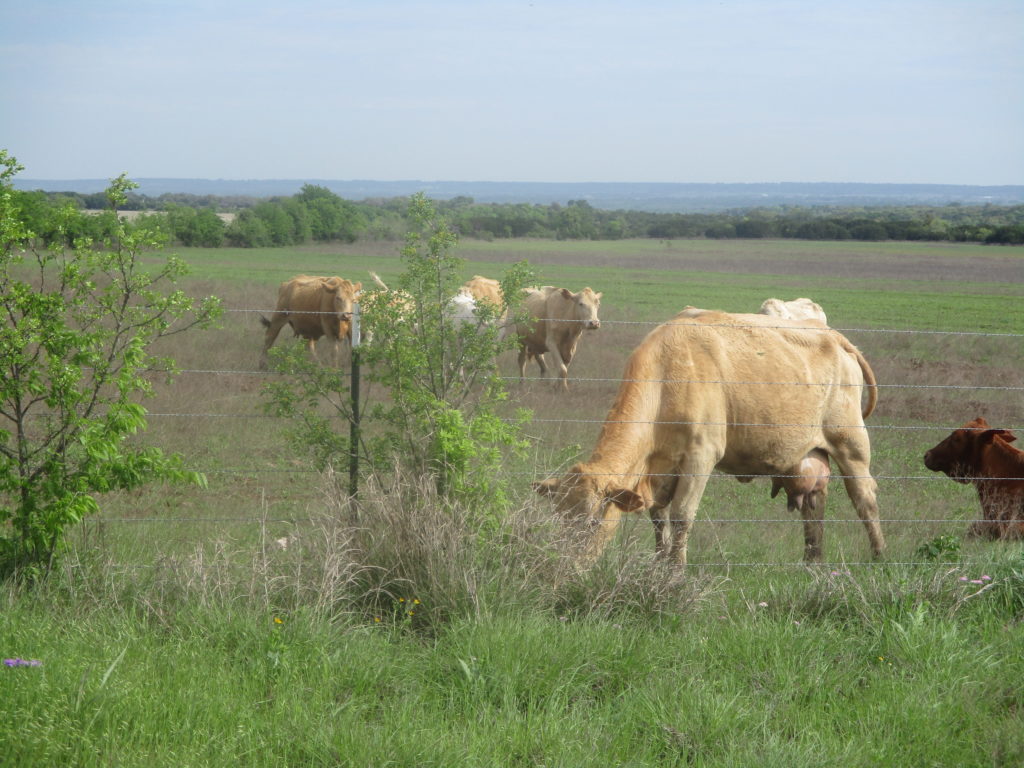 Mooooo!
I'm parked near a lake after I went North. The weather is getting warmer, I have no idea where I'm going through. I will sleep here for the night, next to the lake, with a smile on my face—as I am back in nature again.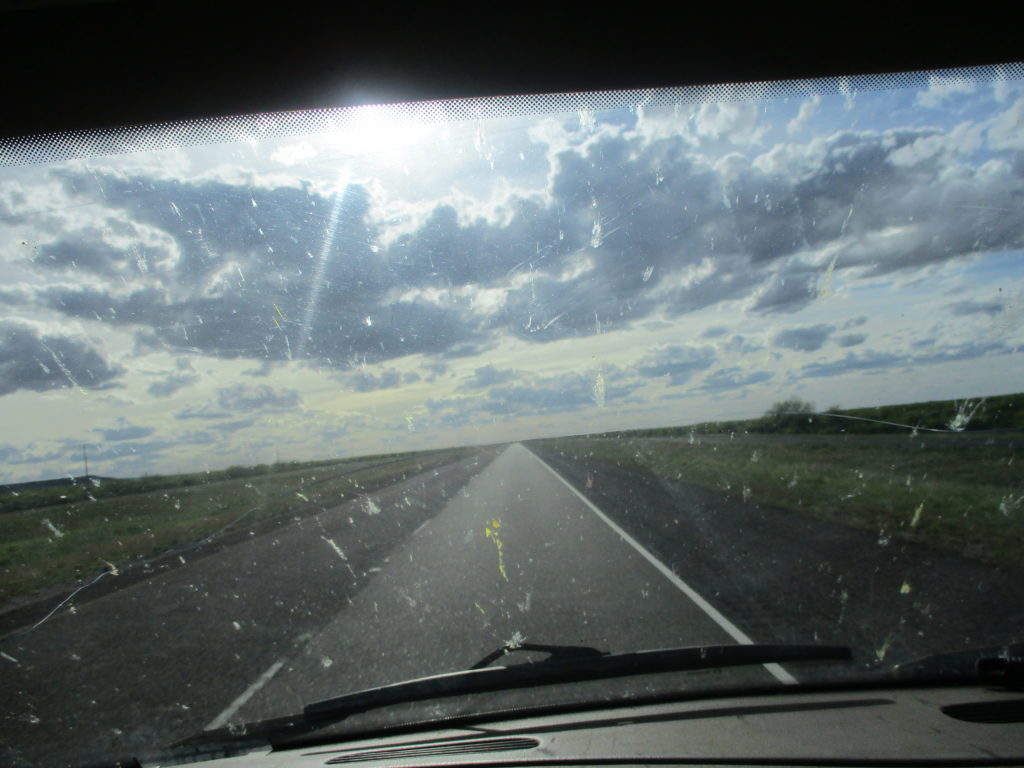 LONG and straight roads in Texas.
I feel bad that so many bugs are killed while I am driving.
I like writing a blog using my voice. It goes directly onto Gmail, then I will move it into something else and edit. As I said before, I'm just learning now how to do voice typing, and I'm glad to take you along for the ride. I see that doing it this way, I might put on some long blogs.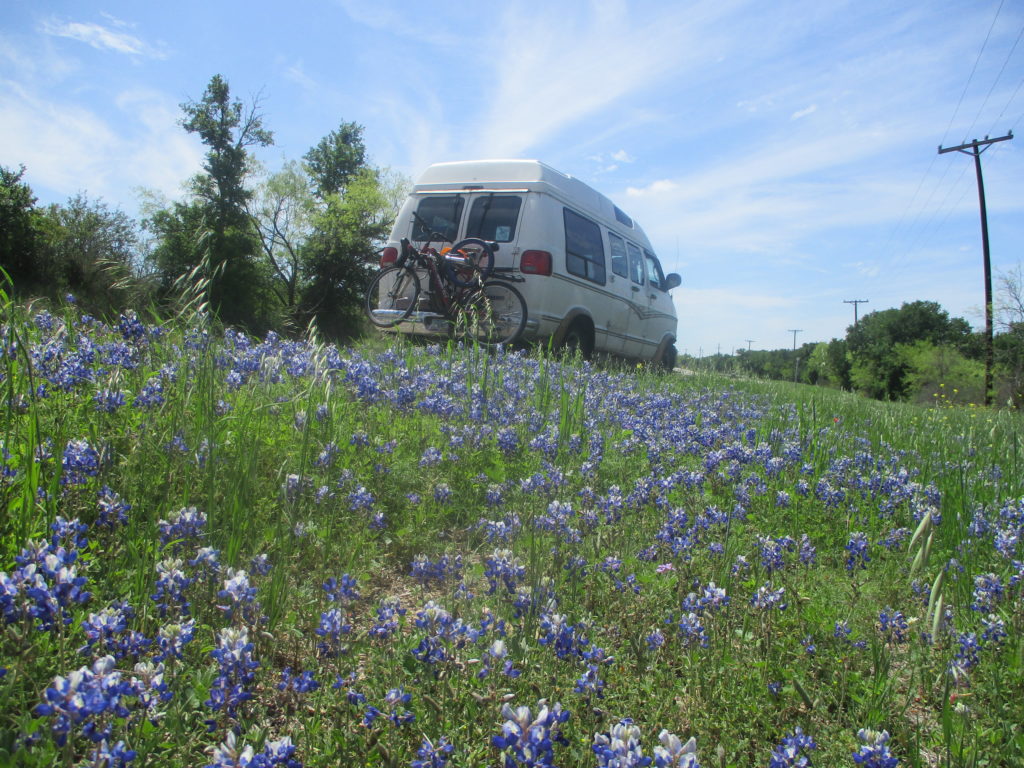 Nice Flowers along the road. 
I can charge my phone while I drive, so I don't have to worry about charging up my computer. 
It's a little after 7 right now, I will do some reading and some writing and I will think of you. Hope you sleep well, bye for now.
5/7—So, today was the day I called about Big Bend, they were closed, makes me sad.
So I guess we'll be off to see Cheeta tomorrow or the next day. What is an interesting life I lead?
4/8—Very warm today, over 80 degrees. Yes, back in Roswell, New Mexico. To see my friend, Cheeta, once again. This town is very flat, I plan to do a lot of bike riding.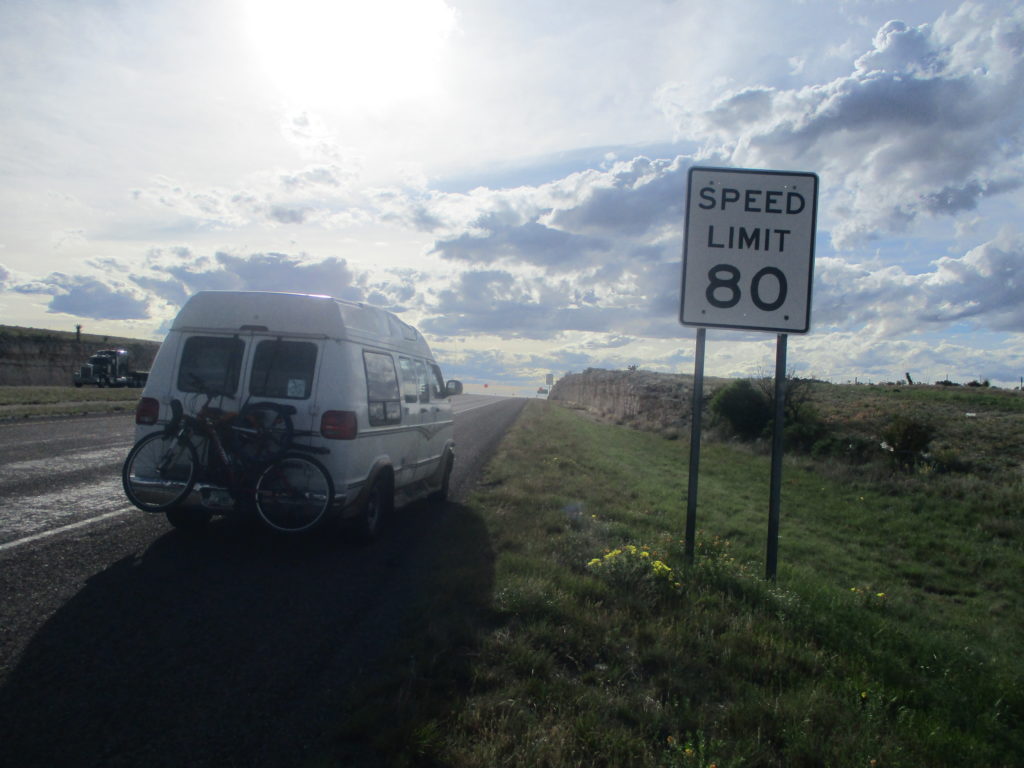 Very fast speeds in Texas.
My ankle, where I spilled boiling water anointed, it's getting worse. The pain today is excruciating. When it happened right away a big blister developed. Now the whole foot is swelling up and painful. Makes me want to rush to the hospital to have her checked, I'm not scared. I'll let you know what happens of course.
It ended up that I did go to a hospital and have it checked out. They really did not do anything for me, and yet I had to wait hours. The doctor determined that it was not infected and should heal alright.
4/9, 10—THE WORLD IS SO VERY STRANGE RIGHT NOW.
Hardly any people visible anywhere in the area, people aren't even out running. How long can this last?
****************************
MY CHALLENGE FOR YOU THIS WEEK >>
A big one this week. You have time right now, go through your entire house and get rid of what you are not using. Totally clear your home out if needed. Living in a van, I have learned that living with less makes a much better life.
**************************
NEXT BLOG>>
Hopefully, we will all get back to life by next week.
If you need someone to talk with, I would love to be that person. Call me, please – 610-400-3233.
=====================