With my words, I hope to throw some oblique light upon your life.
I want to inspire you to see life differently and/or better.
*** To read past blog posts, go to >> kitsummers.com/blog/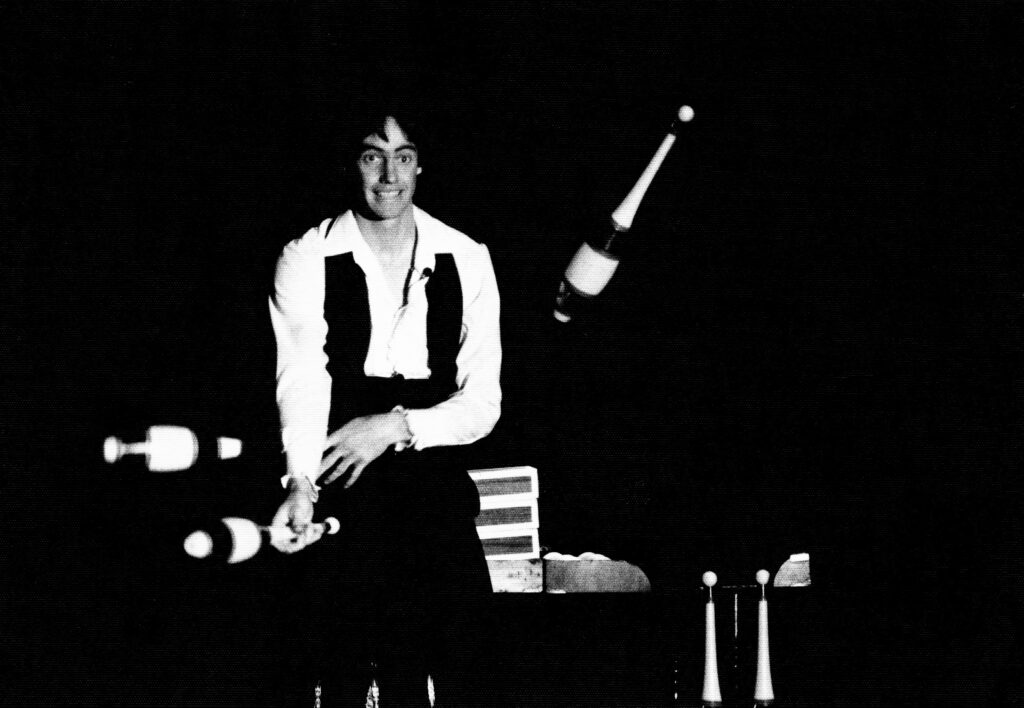 *** If you are reading this through Facebook, check out my blog on my website.
*** Thanks, my wife, Beth, for editing and adding to each weekly blog.
*** I was hit by two different trucks, one involving a 37-day coma.
*** The happiness I am experiencing in my life is a marvelous thing!
*** I will have places to show you and tales to tell.
*** Secrets to unfold and good news!
BE TAKEN AWAY WITH ME
ON WONDERFUL ADVENTURES!
********************
TOPIC FOR THIS WEEK—Do you ever dance—for yourself?
This also includes freestyle juggling, just for yourself to see what limits you have and can break.
Sometimes I move with the music, and Beth loves when I dance for her. This is not exotic dancing in any way; it is moving with the music with a smile on my face.
What drives us to do crazy things like this and test our limits? What pushes us to reach our full potential, the madness, and craziness that rushes inside of us to succeed?
Everything we do leads back to one beginning – our inspiration.
Watch this guy dance in the woods; smooth, I must say.
https://www.youtube.com/watch?v=J9iQ2wq55gw&ab_channel=CarolinaCreeksideCabin
Whether it comes from history, people surrounding us, or an inner desire to excel – in dance, juggling, or other. We are driven to pursue our ambition for success. No matter what might have occurred in our past, this may be a change, such as going through an accident, as I did.
We are inspired, whether this means simply getting out of bed in the morning or putting on our dance shoes. Some live to dance, some to run, juggling consumes many, and others like to sing, but we are all connected by the inspirations of these disciplines.
Peter Davison, an excellent juggler, took up dancing and went to excellence in his new endeavor.
Here is Peter; enjoy>>
https://youtu.be/zJfW2gxcJRk
Something inside us ignites the chance to do more, become the best, and prove to everyone that we are worthy of dance or whatever our choice is. But where do this dedication, desire, and motivation come from? Each of us builds it ourselves as passion grows.
But, also, we may have gone through an accident or something that limits us, as I have. Even with the change, you can excel to the point of accomplishment for yourself. No matter what condition you find yourself in, you can find joy and happiness.
To dance is simple; start by just swaying to the music. You can then move your hands and arms to the sound. Keep the beat by moving your head up and down. You are only doing this for yourself, remember.
What new stories are you ready to write?
********************
WORDS TO INSPIRE YOU! >>
Inspirational quotes and motivational sayings have a unique ability to change the way we feel about life and can change our thinking.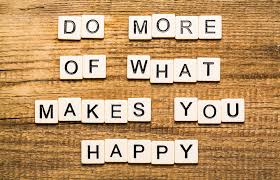 I find them so interesting, challenging, and essential on our path to joy and happiness and finding ways to inspire ourselves and others.
Inspirational quotes and ideas give us a quick and timely burst of wisdom to get our focus back, offering the inspiration needed for the day or occasion.
I hope to inspire you with my words.
Words have power.

Are you accomplishing what you want before your eventual death?
At any age, you can (and should) make changes to make your life better.
How you think and feel about yourself, including your beliefs and expectations about what is possible, determines everything in your life. It all derives from your quality of thinking.
WHEN YOU IMPROVE THE QUALITY OF YOUR THINKING,
YOU CHANGE THE QUALITY OF YOUR LIFE—SOMETIMES INSTANTLY!
Just as positive words can make someone smile, and/or a well-timed amusing quote can make someone laugh, your thoughts react to the world in real-time. You have this control!
You have complete control over only one thing in the universe — Your Thinking — and that's where motivational quotes come in!
To keep your motivation, you have to use each day as an opportunity to improve and get closer to your goals. It might sound like a lot of work—and with your busy schedule—next to impossible. But you can do it!
Self-talk is so essential—THINK RIGHT!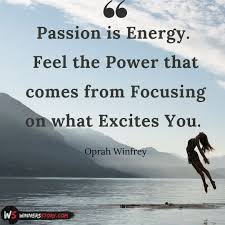 Motivational words, yes, they're just words.
But they're positive words; they will keep you on track.
EVEN IF YOU START LATE, ARE UNCERTAIN,
OR ARE DIFFERENT –
YOU CAN STILL FIND SUCCESS!
Don't forget that you are only as young as the last time you changed your mind!
Keep your thoughts and self-talk fun and productive, and always reach for more advancement.
REMEMBER, VERY LITTLE IS NEEDED TO MAKE A GREAT LIFE.
********************
I HOPE THE FOLLOWING WORDS INSPIRE YOU >>
1. "There are shortcuts to happiness, and dancing is one of them." — Vicki Baum
2. "Dancing is like dreaming with your feet!" — Constanze Mozart
3. "The body says what words cannot." — Martha Graham
4. "Dancing is the poetry of the foot." — John Dryden
5. "The job of feet is walking, but their hobby is dancing." — Amit Kalantri
6. "The most essential thing in dance discipline is devotion." — Merce Cunningham
7. "To watch us dance is to hear our hearts speak." — Indian Proverb
8. "Do it big, do it right, and do it with style." — Fred Astaire
9. "He who cannot dance puts the blame on the floor." — Hindu Proverb
10. "To be fond of dancing was a certain step towards falling in love." — Jane Austen
11. "Dancing is silent poetry." — Simonides
12. "Dance first. Think later. It's the natural order." — Samuel Beckett
13. "When you dance, you can enjoy the luxury of being you." — Paulo Coelho
14. "Dance every performance as if it were your last." — Erik Bruhn
15. "Dance for yourself. If someone understands, good. If not, no matter." — Louis Horst
16. "Dance is your pulse, your heartbeat, your breathing. It's the rhythm of your life. It's the expression in time and movement, in happiness, joy, sadness, and envy." — Jacques d'Amboise.
17. "You have to love dancing to stick to it. It gives you nothing back, no manuscripts to store away, no paintings to show on walls and maybe hang in museums, no poems to be printed and sold, nothing but that fleeting moment when you feel alive. It is not for unsteady souls." — Merce Cunningham,.
18. "The truest expression of a people is in its dance and its music. Bodies never lie." — Agnes de Mille.
19. "Dancers come and go in the twinkling of an eye, but the dance lives on." — Michael Jackson
20. "I do not try to dance better than anyone else. I only try to dance better than myself." — Mikhail Baryshnikov.
COMPOSE A NOBLE BOOK AND WRITE A BEST-SELLER.
YOU ARE AMAZING—PLAY YOUR PART!
********************
MY DAILY JOTTINGS >>
Each week goes by so quickly, don't you think?
And time seems to be going faster all the time.
Do you keep track of what you do each day?
Do this for a few weeks, and you will see your time differently.
3/25—This is Saturday, and the latest blog was released yesterday. I am starting this one early; I want to try different writing techniques. I hope you like what I've composed, and please let me know what do you think
As I'm always looking out, I saw trees, and a small Forest, at a close distance. The rain had been falling all morning; a break in the storm now. Nature has so much; it enthralls me. Starting cool, the day should warm up nicely.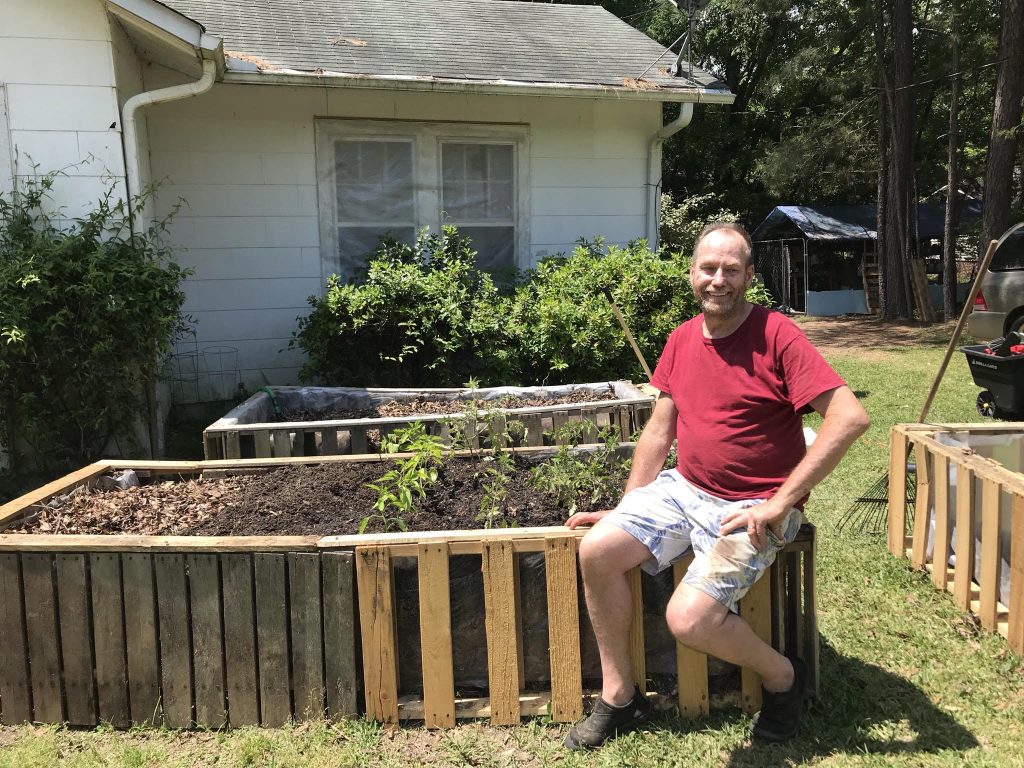 The rain was coming down, gentle drops flowing to the Earth. The forecast shows that the rain should last most of the weekend. As you know, that can be good, and that can be bad.
Do you ever get out and witness nature?
3/26—I was alone; a rhythmic beat in the background set my feet in motion as I stepped into the room. My mind wanted to dance! I couldn't hold back; what fun I had.
Have you ever danced by yourself, for yourself? Today I did, it's quite fun. Today, I want to take you on the journey with me. We could dance, sing, and, most importantly, laugh out loud at the joy we find in our lives.
Today my van went over 240,000 miles. Quite an accomplishment, I must say.
3/27—A baby squirrel was hanging from a tree out in the forest. We had to save it! Beth was holding a pet carrier, which fell right in like magic. We went in and watched a video of finding baby squirrels; it said we should return it to where we found it, and its mother would reconnect. If not, then another mother would take over command of the baby.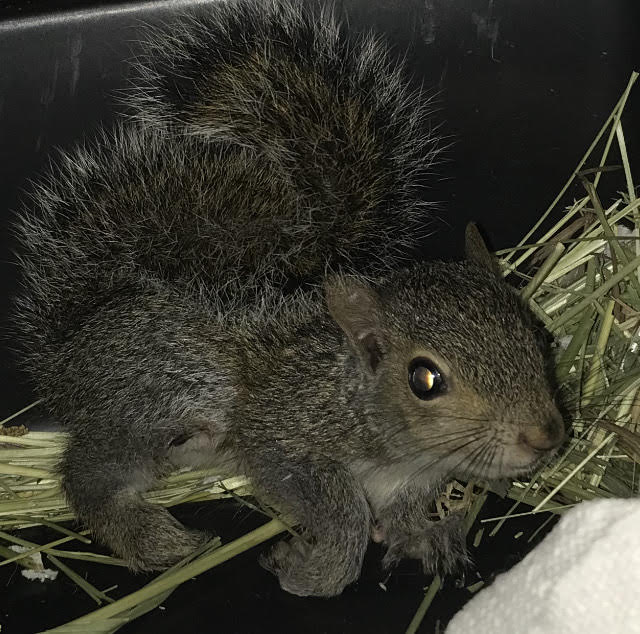 We played with the little squirrel for a bit, took some photos, then released the little guy into the forest, where he immediately climbed a tree. Hopefully, his mom will find him again.
3/28—We are gathering avocado seeds. Not sure how well they will grow in this area, but we are to find out.
3/29—The cat we planted is in Full Bloom. Dolly Kitty gets around, all over the area. Because of allergies, I have never been close to cats. I am close to Dolly, though. A friendly cat, I think I will teach her to juggle!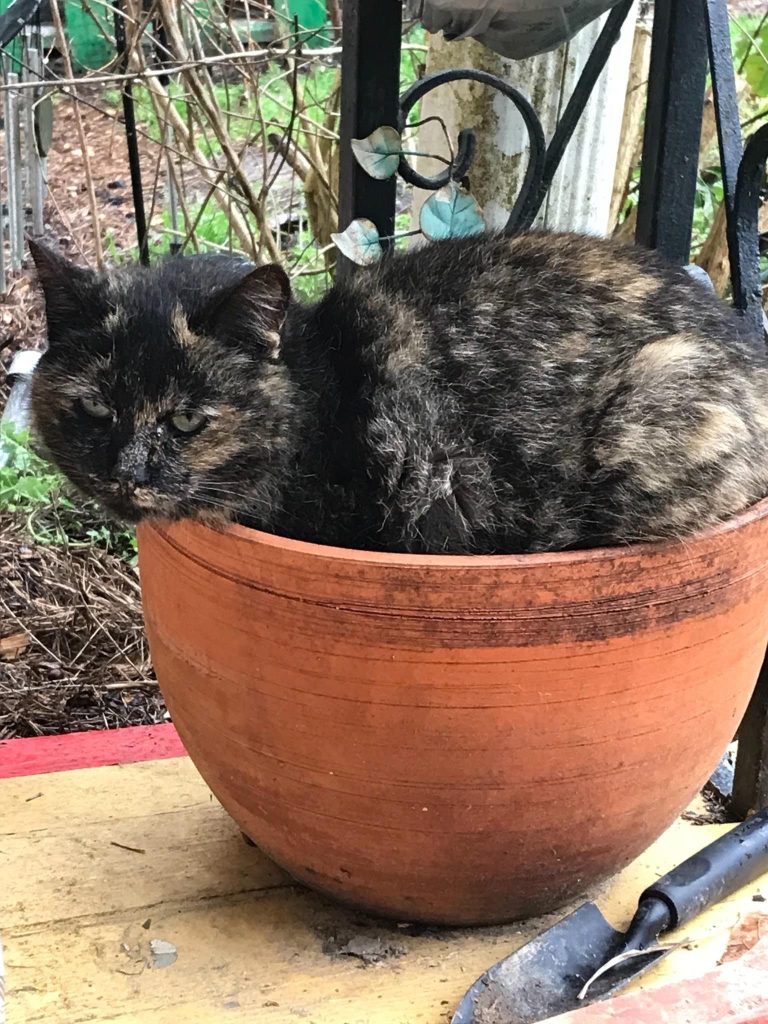 3/30—Our gardens are growing. Today I put six pallets together to make the first two additional gardens. The new garden is filled with flowers and cared for by sweet Beth.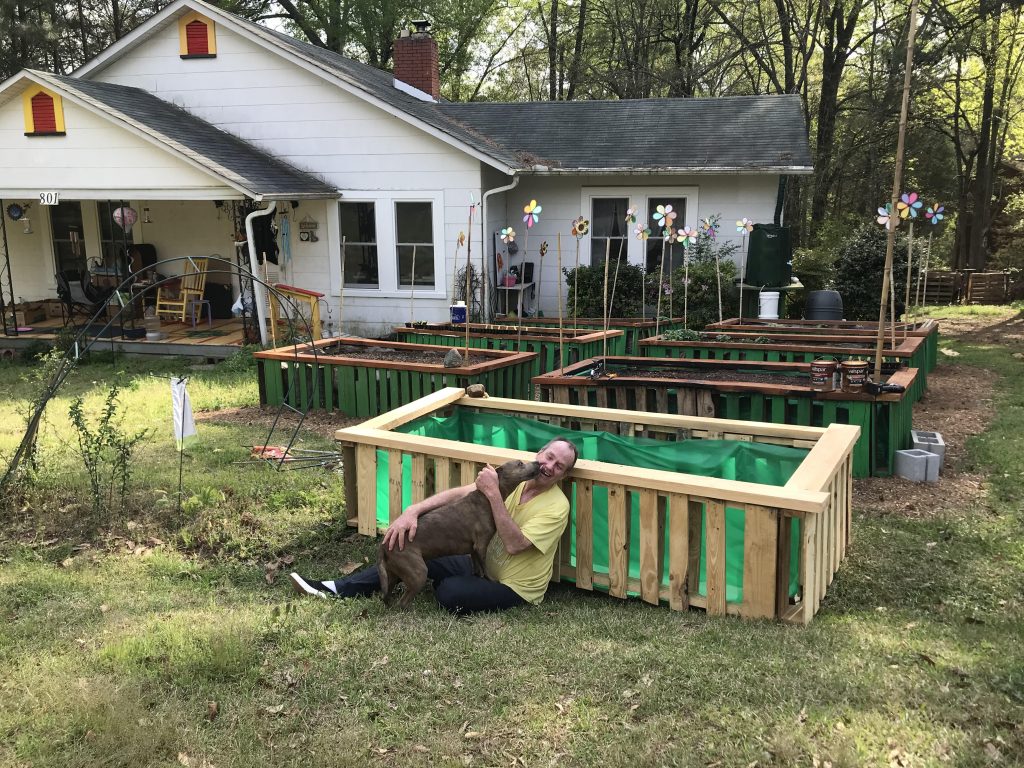 Currently, we are growing >>
Lettuce
Spinach
Cilantro
Cucumbers
Broccoli
Zucchini
Red onions
Potatoes
Carrots
Tomatoes
Jalapeno peppers
Habanero peppers
Are you hungry?
Want to stop by for a meal?
3/31—Got more dirt for gardens today. I went by two Lowes stores and two Walmarts.
For some strange reason, I thought about you all day.
Did you think about me?
Is it time to "make" things happen and live a fuller life?
"Make" a great week for yourself.
******************
YOUR CHALLENGE FOR THE WEEK > >
This week, take time to dance, just for yourself, with a smile.
Do something new, daily, then keep doing it for the rest of your life.
*******************
NEXT BLOG
Time to get out to the wilderness; it's been a while.
This week we will, will you?
*******************
THIS WEEK,
MAKE YOUR LIFE
SOMETHING
THAT YOU CAN
WRITE ABOUT!