With my words, I hope to throw some oblique light upon your life.
I want to inspire you to see life in a different and/or better way.
*** Remember, to read past blog posts, go to >> kitsummers.com/blog/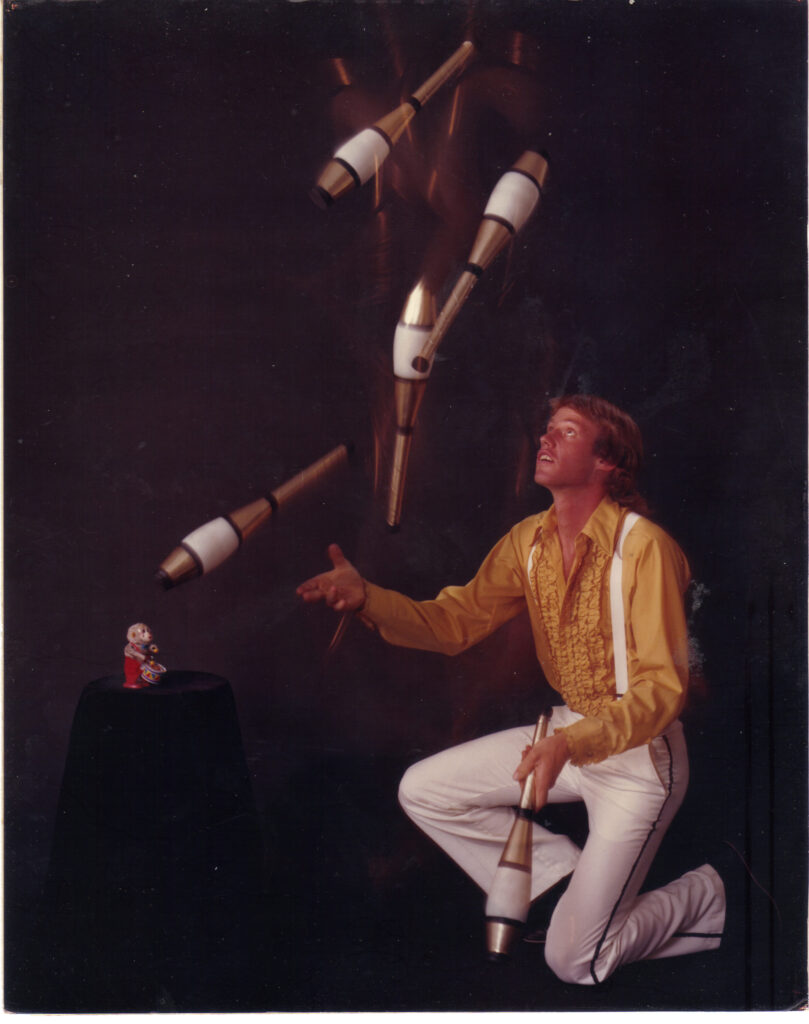 *** If you are reading this through Facebook, check out my blog on my website.
*** If you are not my Facebook friend yet, please, befriend me.
*** Thank you, my wife, Beth, for editing and adding to each weekly blog.
*** I was hit by two different trucks, one involving a 37-day coma.
*** The happiness I am experiencing in my life is a marvelous thing!
*** I will have places to show you and tales to tell.
*** Secrets to unfold and good news!
BE TAKEN AWAY WITH ME
ON WONDERFUL ADVENTURES!
********************
INTRO TO THIS WEEK
You might say to yourself, "This could never happen here."
I just saw a story concerning Jackson, Mississippi—no running water! So, yes, you must prepare. Water is so very important to live, you can go without eating for weeks at a time, but with no water – you die.
see >> https://www.youtube.com/watch?v=Y2ZQ9aLnDZA&t=33s 
The world is currently in crisis. Things look like they will be worse and worse. Plan and prepare now for upcoming changes. People will still help each other, no worries about that.
Beth and I are always here to help you; turn to us to help if you need. If more people bring on this attitude we will all be alright with the changes.
Never doubt that a small group of thoughtful and committed people can change the world; indeed, it's one of the only things that can help humanity. Education is the most powerful weapon which you can use to change the world. No matter what people tell you, words and ideas can change the world. Be a part of helping.
LIFE IS HAPPENING ALL THE TIME – ARE YOU KEEPING UP?
********************
WORDS TO INSPIRE YOU! >>
Inspirational quotes and motivational sayings have an amazing ability to change the way we feel about life and can change our thinking.



I find them so interesting, challenging, and important on our path to joy and happiness and finding ways to inspire ourselves and others.
Inspirational quotes and ideas give us a quick and timely burst of wisdom to get our focus back, offering the inspiration needed for the day or occasion.
I hope to inspire you with my words. Words have power.
Are you accomplishing what you want before your eventual death?
At any age, you can (and should) make changes to make your life better.
How you think and feel about yourself, including your beliefs and expectations about what is possible for you, determines everything that happens in your life. It all derives from your quality of thinking.
When you improve the quality of your thinking,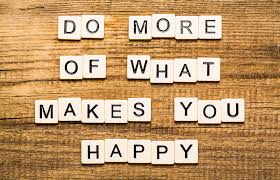 you change the quality of your life—sometimes instantly!
Just as positive words can make someone smile, and/or a well-timed amusing quote can make someone laugh, your thoughts react to the world in real-time. You have this control!
You have complete control over only one thing in the universe — Your Thinking — and that's where motivational quotes come in!
To keep your motivation, you have to use each day as an opportunity for improvement, to be better, and to get a little bit closer to your goals. It might sound like a lot of work—and with your busy schedule—next to impossible. But you can do it!
Self-talk is so important—THINK RIGHT!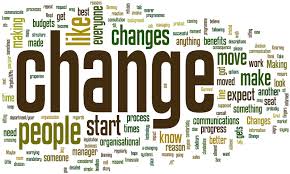 Motivational words, yes, they're just words.
But they're positive words; they will keep you on track.
Remember, you are only as young as the last time you changed your mind.
Keep your thoughts and self-talk fun and productive, and always reach for more advancement.
REMEMBER – Even if you start late, are uncertain, and/or different.
YOU CAN STILL FIND SUCCESS!
VERY LITTLE IS NEEDED TO MAKE A GREAT LIFE.
********************
I HOPE THE FOLLOWING WORDS ON WORLD-CHANGE INSPIRE YOU >>
"Every great dream begins with a dreamer. Always remember, you have within you the strength, the patience, and the passion for reaching for the stars to change the world." – Harriet Tubman
"I believe it's time that women truly owned their superpowers and used their beauty and strength to change the world around them." – Janelle Monae
"I spend my life building the world I want to live in." – Robin Chase
"No one changes the world who isn't obsessed." – Billie Jean King
"What you do makes a difference, and you have to decide what kind of difference you want to make." – Jane Goodall
"Knowing what must be done does away with fear." – Rosa Parks
"We do not need magic to change the world, we carry all the power we need inside ourselves already: we have the power to imagine better." – J.K. Rowling
"You can make things happen. You're in control of change." – Dyllan McGee
"I believe in change. I believe in the power it has to unite us and ignite us." – Uzo Aduba
"Women speaking up for themselves and for those around them is the strongest force we have to change the world." – Melinda Gates
"Every single person has the power to change the world and help people." – Laura Marano
"Dreams are lovely. But they are just dreams. Fleeting, ephemeral, pretty. But dreams do not come true just because you dream them. It's hard work that makes things happen. It's hard work that creates change." – Shonda Rhimes
"Let us remember: One book, one pen, one child, and one teacher can change the world." – Malala Yousafzai
"The greatest danger to our future is apathy." – Jane Goodall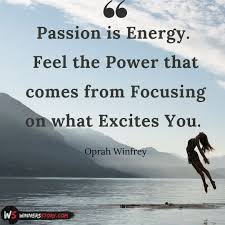 "Remember, each one of us has the power to change the world." – Yoko Ono
STOP MAKING EXCUSES—YOU'RE THE ONLY ONE STOPPING YOU!
COMPOSE A NOBLE BOOK AND WRITE A BEST-SELLER.
YOU ARE AMAZING—PLAY YOUR PART!
********************
MY DAILY JOTTINGS >>
8/28–Beth's friend, Barbara, died a few days ago. As we are getting older, more of our friends and family are passing away. That is life, a short life, then death takes us. I have many things I want to accomplish before that end time, how about you? I will let Beth write her own words about her friendship with Barbara >>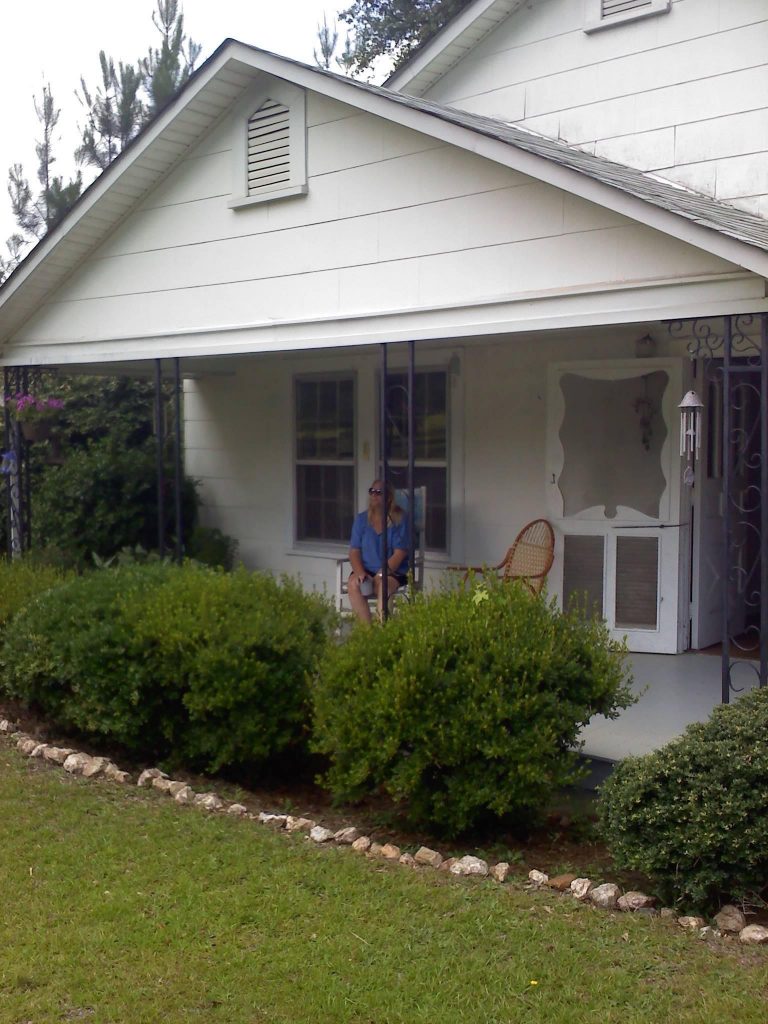 "Barbara Kuhn-Volponi and I grew up on the same street, just a house away from each other, when I was about six, and she was around 14.  I wanted to hang out with Barb and her friends, the big kids, so one day, I hurried out to be with them, but they had already gone. Many years later, this became our famous story, of the day she ditched me! She doesn't even remember this day, but it had become one of our favorite funny memories.

Throughout the years, we went our separate ways but stayed in touch off and on. This is the best kind of friendship because it lasts forever. Well, until someone breaks the pact and dies. Barbara was with me through a terrible divorce, bankruptcy, two major moves, and more.
I drove to PA to pick her up and bring her to SC when she struggled with severe depression. Sometimes all you need is a change of scenery, and she loved it in SC. That's when she and her husband decided to move here, to be near me, and my former husband. We did everything together. In 2015 their son drove down to move them back to PA, as their health had been declining. It was time for them to be near family.
I believe that she died of a broken heart and not a stroke, that reportedly caused her death.  When your heart breaks, it leads to other health matters. Barb and Randy,  her husband of over 30 years, were inseparable. They had a deep love for each other that most couples only dream of. Randy passed away suddenly one year ago in September.
I realize that people die, but it is difficult when it's someone close to you, and you certainly didn't expect it. Appreciate the family and friends that you have in your life. You just never know.
I think that after many years of choosing unwisely, I have found the person that will stay with me through everything, bad and good, for the rest of my life. I can only hope that Kit and I will be as loving and caring as was seen with Barbara and Randy. I will miss her forever."
   
8/29—I worked on my rainwater collection system. One is set up, and it collects 50 gallons of rain. The level of contamination in the water collected was less "bad" than in our faucet water. In the future, I will build a filter so that the rainwater will be excellent to drink.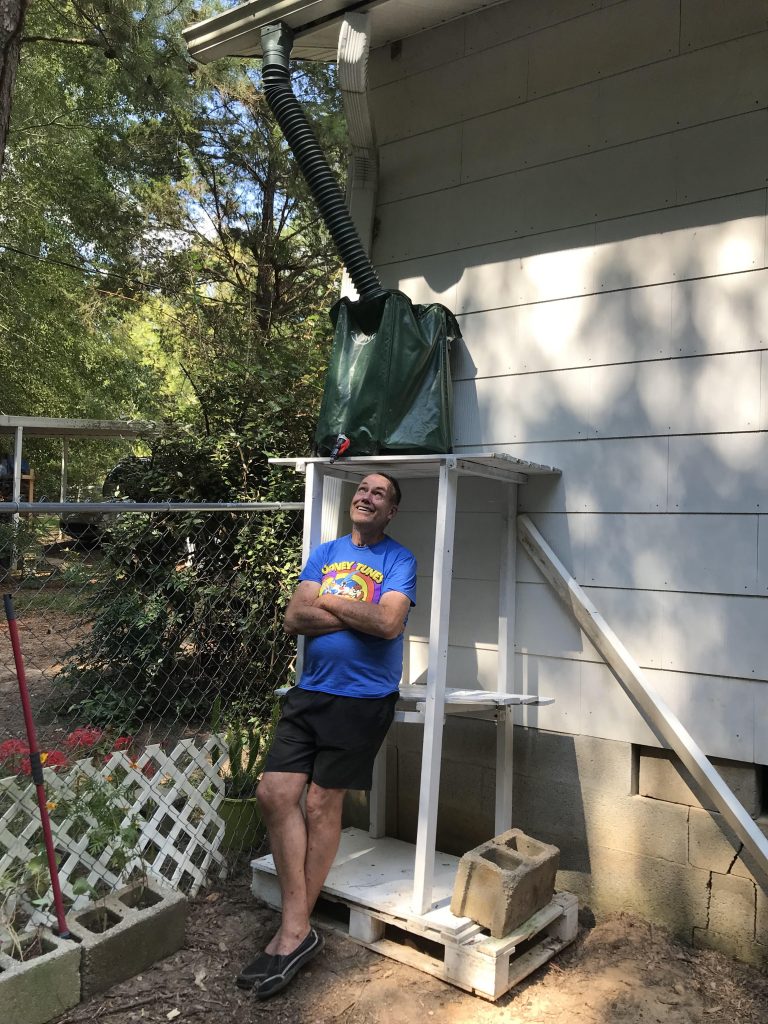 As you know, a person cannot live without water. With all the changes and difficulties in the world, this is a great way to ensure you do not run out of H2O.
The rain coming down from the sky is essentially clean, although, to drink it, we will put it through a filter, turning out very clean drinking water. Water is one of the basics of life, I am glad to be able to save the rain.
Here is about the rain collector we bought >>
https://www.amazon.com/dp/B07MKN5XL6?psc=1&ref=ppx_yo2ov_dt_b_product_details
I first bought a 50-gallon barrel. We are waiting now for the 100-gallon rainwater container, which is on its way. I was surprised at how much water ends up in the 50-gallon container; 100-gallons will be plenty to last us.
I built a stand for each rain collector. Each stand is about five feet tall; that way, the water is gravity feed, down and out of the faucet. You can also buy a small pump to get the rainwater out. Using an "L" bracket, I secured each stand to the house.

When rains come, so much hits the roof and funnels collectively to the gutters. Say, we get a small rain of one-half inch. The roof is such a broad area, once the rain travels to the gutters and there is so much!

8/30—My facial hair grows quickly. As you know, I decided to shave the entire beard off. Well, today, I decided to let it alone again. When I am clean-shaven, I have to shave twice a day. When I have a beard I only do a trim about once every two weeks, which I do like better.
Yikes, I guess I was playing where I shouldn't have been.
I've come down with a bout of poison ivy—Very itchy.
Hoping it's not Monkey Pox (although, I did desire a banana this morning.)
Wishing it will clear up soon.
Today Beth and I stopped by Bikes and Boards in Greenwood.
https://www.bikes-and-boards.com/
or
https://www.facebook.com/Bikeman203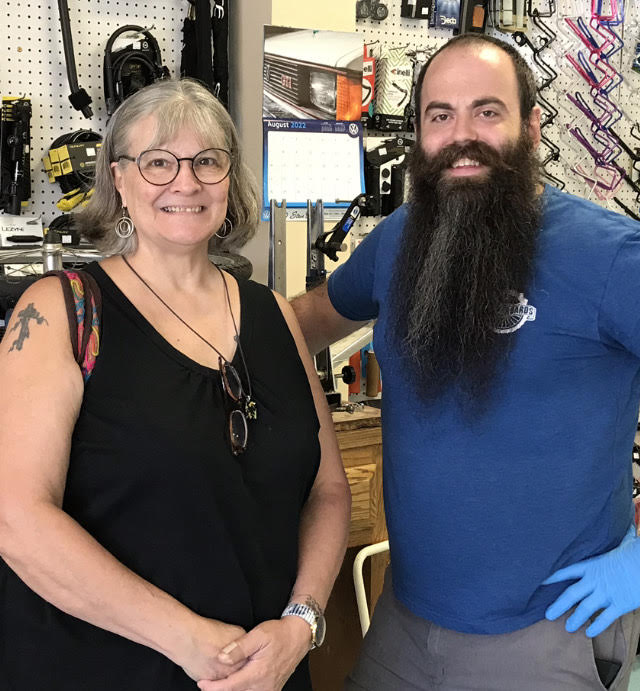 The owner, Coleman, is very friendly and helpful; he talks to you like you were one of his family. He runs an excellent bicycle business. And, he is looking into opening a restaurant, too.
We will be visiting in the future, for sure.

8/31—Boulder, here I come? Cindy Marvel owns and runs the Boulder Circus Center, where the juggling festival occurs. She invited me to come out, but pretty much at the last minute. Yet, I wanted to go to present workshops to help jugglers. See >>
https://sites.google.com/view/boulderfest
and
https://kitsummers.com/juggling-workshops/
and, here is Cindy >>
https://www.youtube.com/watch?v=Ar96b_z-yVY
But then, overnight, I thought about the long drive—1500 miles in two days then the same number of miles on the return. Remembering that I had been driving all over the country and getting that traveling itch again, I was on my way. I hope I did not disappoint Cindy too much by not coming.

But, I am married to Beth now and have a new life. With my many projects at home and the time I would have to divert to driving, I thought it would be better not to go at this time. And, being married less than a year, I would miss Beth, much.
Perhaps next year we can both go?
As far as water, I am seeing that water will start to become hard to come by. I am finding ways to collect and use water safely and easily. You may want to do this, also? Personally, I usually only use about one gallon when I shower.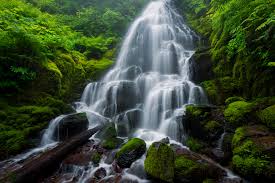 So, speaking of projects, I am looking at the back of the house and seeing I can make it into our paradise; I will be building and improving all. For paradise, you must have water. I discovered this rainwater collection thing; it's great!


This waterfall is a nice shot of water. 
I took this photo during my travels.
To see about the rain barrel >>
https://www.amazon.com/dp/B07MKN5XL6?psc=1&ref=ppx_yo2ov_dt_b_product_details
THE 100-GALLON BARREL HAS ARRIVED!
Right now, I am setting up the 100-gallon rain collection barrel in the front of the house, mainly to use to water plants (my four vegetable gardens are out there.) The 50-gallon will be collecting rainwater in the back of the house to use for drinking water and for showering.
Yes, you read that correctly, drinking and showering with rainwater? The rainwater can be used to directly water the plants and shower our bodies; it is clean. I am building a filter to produce clean/good/safe tasting water for us to drink.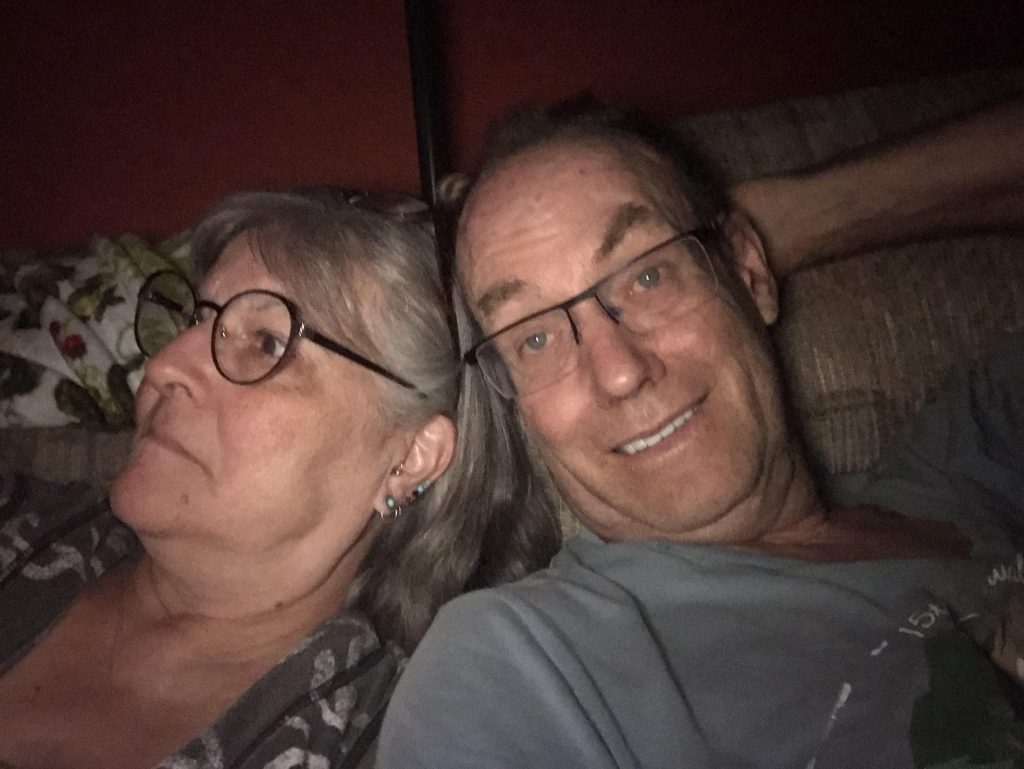 We have no near neighbors, and the back of the house is just woods. So, I will be showering naked to the world (no peeking, you.) I will be setting up curtains or something for Beth so that the bears will not see her.
I was wanting to have a company come and check out the grounds to put in a well, oh well; that is so expensive, and the rainwater collection is so easy and will provide us with more water than we need.
How about you? Is this something you could set up at your home? Always, you are welcome to come over here to use our outdoor shower. If you have any questions or need help, let me know, at 610-400-3233.
9/1—September, already?
Also, I am so surprised it is already Thursday – again.
Time to get this blog out to you, again.
Do the words add to your life?
9/2—Working much of the day on my water-collection system.
Rains are coming; we must be prepared.
And, I have been juggling!
I can juggle 3 balls once again—very smoothly.
*******************
YOUR CHALLENGE FOR THE WEEK >>
Look into what it would take for you to insert a rain barrel into your home—
What would it take?
How much would it cost?
*******************
NEXT BLOG >>
My rain barrels should be set up, and we begin to save water.
I will let you know.
*******************
THIS WEEK,
MAKE YOUR LIFE
SOMETHING
THAT YOU CAN
WRITE ABOUT!