BLOG 147—Kit's a painter?
With my words, I hope to throw some oblique light upon your life.
I want to inspire you to see life in a different and/or better way.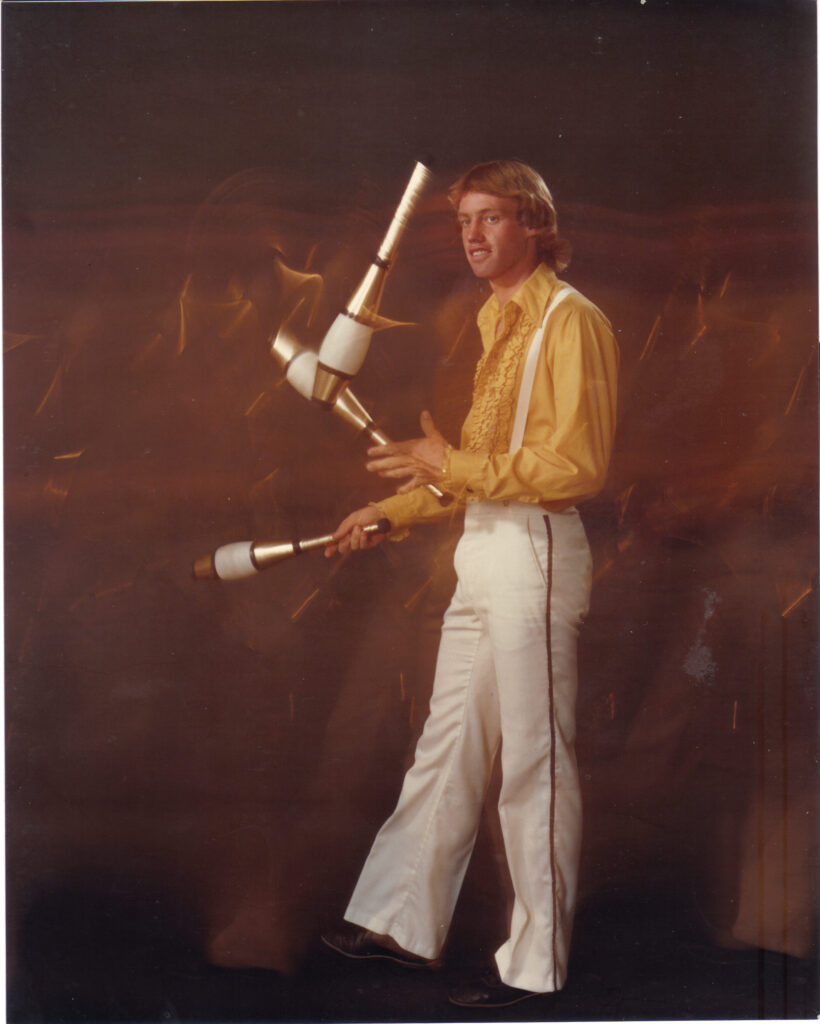 *** Remember, to read past blog posts, go to >> kitsummers.com/blog/
*** If you are reading this through Facebook, check out my blog on my website.
*** If you are not my Facebook friend, yet, please, befriend me.
*** The freedom I am experiencing in my travels is a marvelous thing!
*** Going where I want, when I want, and seeing wonderful places and people.
*** I will have places to show you and tales to tell.
*** I will have secrets to unfold and good news!
I WANT TO TAKE YOU AWAY WITH ME
ON WONDERFUL ADVENTURES!
********************
INTRO TO THIS WEEK >>
Beths' and my friend, Lee, has a rental property. The last people living at the place left it quite a mess. Because Lee knows of my painting projects at Beth's, she asked if I would, I said yes, so a painting man I was this week. Along with painting, I did quite a bit of cleaning and fixing stuff.
So, I spent the week as a painter, and I am told that I did quite well.
I've introduced you to Beth, she wrote the following, learn more about her –
Written by Beth Firce –
Our story began four months ago on Friday, May 14th, 2021. I was working at the local library and it was my last week before retirement. I was looking forward to staying home and crocheting, reading, and being a semi-hermit, while I decided whether to move to NC near family or figure out a way to live in my house alone. I liked being alone.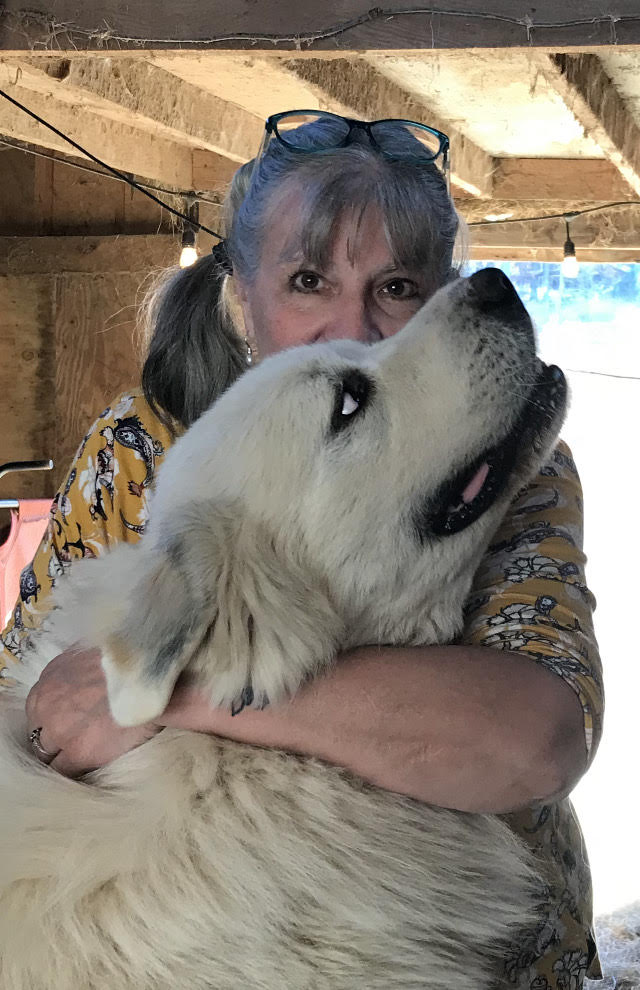 It wasn't an issue for me at all. I had been alone for 8 years following a very uncomfortable divorce with a former criminal who had tendencies of returning to his craft.
My life had been uneventful except for job stressors, much like everyone has. I struggled thru a broken leg one year ago but managed with the help of local friends who couldn't have been kinder to me. I suffered a serious dog attack in my own home, 2 months after the break, on the same leg, and was hospitalized where thankfully, my leg was able to be repaired.
During that horrible time, my sisters came to help me, many of my town friends jumped in again to help, and somehow I made it thru this also. It still haunts me today but I am so much better and retirement was what I looked forward to most of all. Time to sit and think and consider and plan.
But then, on May 14, a normal Friday afternoon at the library, this skinny man dressed in mismatched shorts and a flamboyantly colored shirt, breezed in asking for a place to plug in his laptop. I pointed to a place with an outlet, he turned around and smiled at me with big white teeth and the most beautiful smile and I felt it shoot straight into my heart.
I am not kidding.
I knew instantly that this was going to mess up all of my plans if I didn't take care to squash down any type of friendship coming. I hoped he was gay. He came up to the desk for information and told me how he had been living in his van for 5 years, and had written books about juggling, his profession.
I am a van fanatic and I follow Carolyn's RV Life on YouTube and wanted someday to live like her, so I jumped at the invitation to see his van. He was very proud of it, showing me the cupboards and nooks and crannies where he stored all of his things. He had a soothing voice. I enjoyed listening to him talk.
Back inside the library, he sat down at his laptop, I found his books on Amazon and was going to order one for myself and I walked over to tell him. He went outside to his van and gave me one. He then gave 2 to the library also. This guy was a top 20 juggler and was all over google!! I was impressed. I gave him some snacks I had behind the desk, cookies I'd made etc.
He came up to the desk to chat a few more times before it was time to close. As I drove off slowly in my car I waved to him and I felt terrible that he was all alone. My mothering instincts kicked in. If I hadn't had plans with my friend, Nancy, for supper, I would have taken him out to eat. I thought about him through my entire meal. Poor waif.
Later that evening, he messaged me thanking me for the food and he sent me a juggling video. He asked me if I would be working at the library Saturday or Sunday. I would be working Sunday but off Saturday. I told him I was going to Greenwood because my goldfish died and I wanted to get another one. He responded, May I join you in obtaining your fish that is gold? We shall have a great time together."
Already, he was too cute. We arranged the time and I picked him up the next morning. We did have fun shopping in Greenwood and by the time we got to back to McCormick, I had asked him if he wanted to park his van in my yard. So he did.
Sunday he left to go visit his friend Gary, the man who brought him to my area in the first place. He texted me from there saying he wasn't having a very nice time and could he come back. We spent the next couple of days hanging out, him staying in his van or on my front porch, because of allergies to my dog. He was able to come in to have breakfast and supper with me at the table.
And my dog, who hates men, accepted him immediately. I never understood this but I'm so glad that she did. It was nice having company and I enjoyed him so much but I began feeling closed in. He was there in the morning, awake hours before I woke, his presence was on my porch.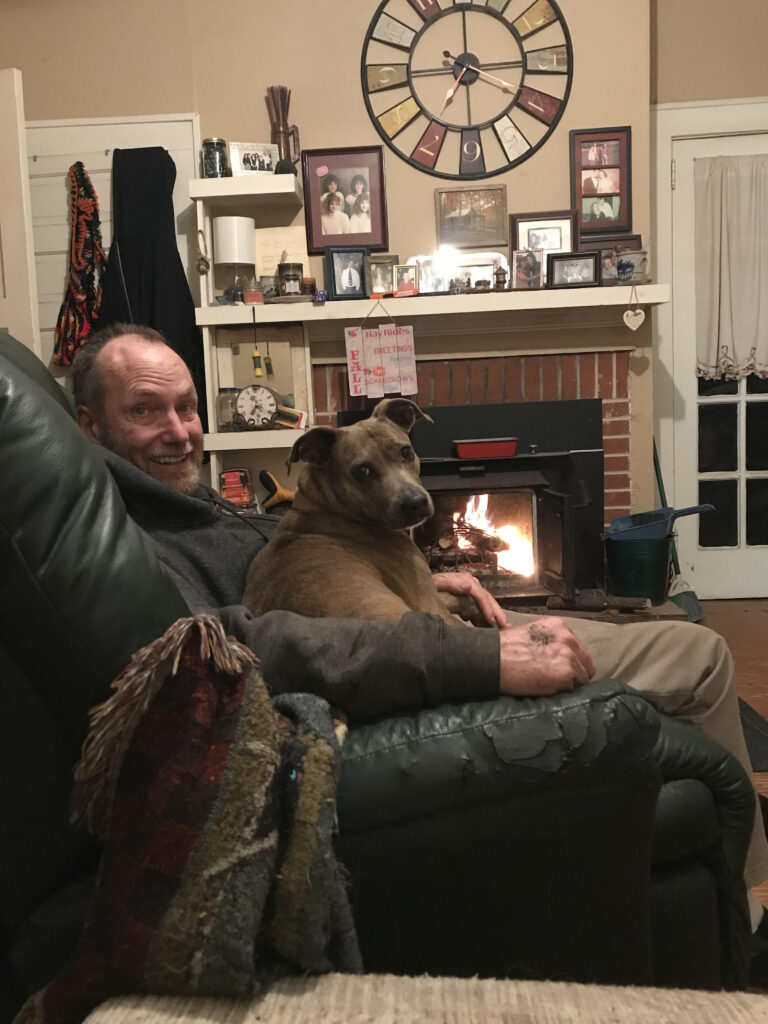 I felt the need to be with him all the time and I didn't want this. I expressly told him I didn't want any more relationships, as we discussed many things about our lives. I know I got my point across so that no misunderstandings would happen, and yet, I knew something was happening. But I did not want to acknowledge it.
I did not want another man in my life. By Wednesday morning I was a nervous wreck. He came breezing in asking if I wanted to make salsa! I asked him if he could find something to do that wasn't in my house. Kit graciously said it was fine, he would go back to Gary's. I felt horrible. I hated asking him to leave, I hated thinking I might have hurt him. He didn't act hurt but he was so sweet I knew he wouldn't show it if he was hurt.
He left and I felt relieved. I slept well knowing that he wasn't in my yard alone. But that relief did not last long. We texted back and forth and I met him down the road from Gary's to return a few things he'd left behind. When he left to go to Georgia a couple of days later, I felt completely shattered. What had I done? I knew I didn't want a relationship of any kind and yet, I could not stop thinking about him.
My retirement party went well and I missed Kit being there but I also knew I couldn't have handled him being there. He wanted to come. I said no. He wanted to come back to stay in my yard. I said no. I just couldn't do this. But I still felt awful and I missed him.
He went to a town in Georgia and hung around and we kept in touch. He wrote that he was going to be back in my area at Gary's and wanted to stop in to see me. I jumped for joy! I responded with a "YES! YES! YES! Please come see me".
I didn't know what was going to happen but I missed him so very much. I waited the entire next day, looking out the window, re-doing my hair, making sure my dress looked OK, checking my make-up….but he wasn't able to get to my house until a day later. Talk about being bummed out.
I do hope you like reading my words,
please let me know how it might help you.
********************
WORDS TO INSPIRE YOU! >>
Inspirational quotes and motivational sayings have an amazing ability to change the way we feel about life and can change our thinking.
This is why I find them so interesting, challenging, and important on our path to joy and happiness and finding ways to inspire ourselves as well as others.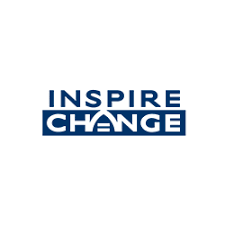 Inspirational quotes and ideas provide us with a quick and timely burst of wisdom to get our focus back, offering the inspiration needed for the day or occasion.
I hope to inspire you with my words.
Words have power.
At any age, you can (and should)
make changes to make your life better.
You see, the way you think and feel about yourself, including your beliefs and expectations about what is possible for you, determines everything that happens in your life. It all derives from your quality of thinking.
When you improve the quality of your thinking,
you change the quality of your life—
sometimes instantly!
Just as positive words can make someone smile, and/or, a well-timed amusing quote can make someone laugh, your own thoughts react to the world in real-time. You have this control!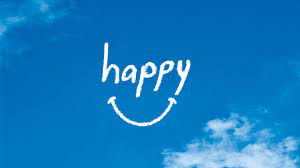 In fact, you have complete control over only one thing in the universe — your thinking — and that's where motivational quotes come in!
To keep your motivation, you have to use each day as an opportunity for improvement, to be better, to get a little bit closer to your goals. It might sound like a lot of work—and with your busy schedule—next to impossible. But you can do it!
Self-talk is so important—THINK RIGHT!
Motivational words, yes, they're just words.
But they're positive words; they will keep you on track.
Remember, you are only as young as the last time you changed your mind. Keep your thoughts and self-talk fun and productive and always reaching for advancement.
Remember, very little is needed to
make a great life.
I hope these words I pick do help you.
********************
BE INSPIRED BY THESE WORDS
The difference between sadness and happiness
depends on what you do with attention to the matter.
Kit Summers
********************
MY DAILY JOTTINGS >>
11/27—Finishing up with my painting of Lee's rental house today. There will be other things I will help with to help make this home look fantastic.
12/2—My computer was working slow and had some possible water damage, I have an account with Geek Squad so I took my computer to them to take a look. After learning that the computer might have water damage he told me they would have to send it out for repair.
Today I got the computer back. They had wiped the computer clean, something I did not ask for. All my photos, all my files—GONE! I have many of them on Google Drive, but there are some I will not be able to ever recover.
I do have my files backed up by being able to sync my account through Google, but I will not be able to recover many files and photos. I never did ask them to do such a thing as reformat my entire computer.
I am angry and upset, but, because I know this change cannot be changed, I will go on with my life and recuperate how I can. I've had to start over many times in my life—just another restart.
Many people have these sorts of changes, that is life. You must find a way to see the future in a different way, then move on. I was hit by two different trucks, 15 years between the two. In the first I was in a coma for 37-days.
Yes, it is difficult, but learn to see the problem and/or change, smile, and then move forward in a different way.
12/3—Today we went to see Beth's friends, Mia and Roman Stone. What a fantastic farm they have; their very happy animals make all people happy, too. From the goats to the chickens to the donkey, a great time was had by us. Take a look at this fabulous place –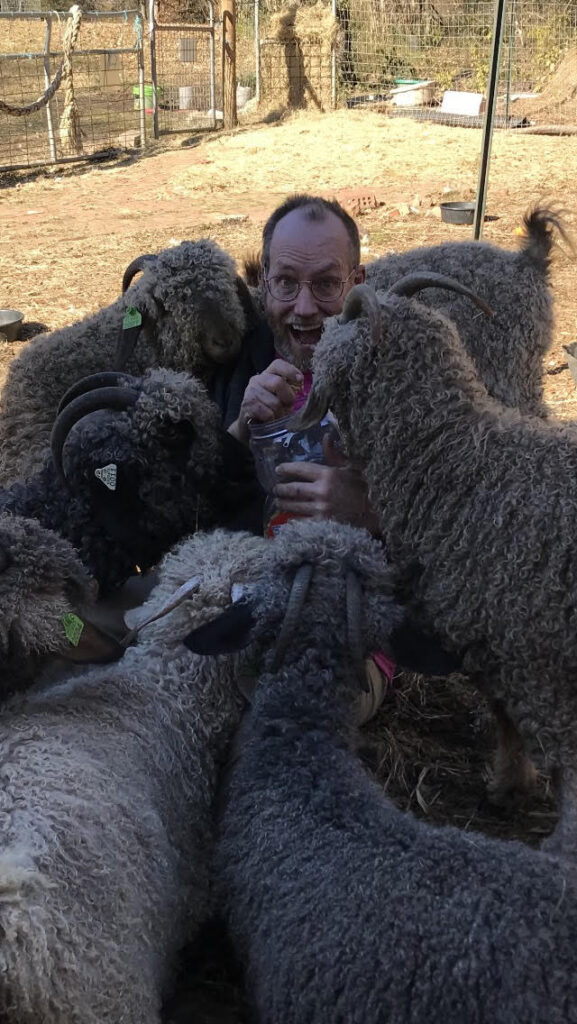 https://business.facebook.com/Stonywoods.Farm/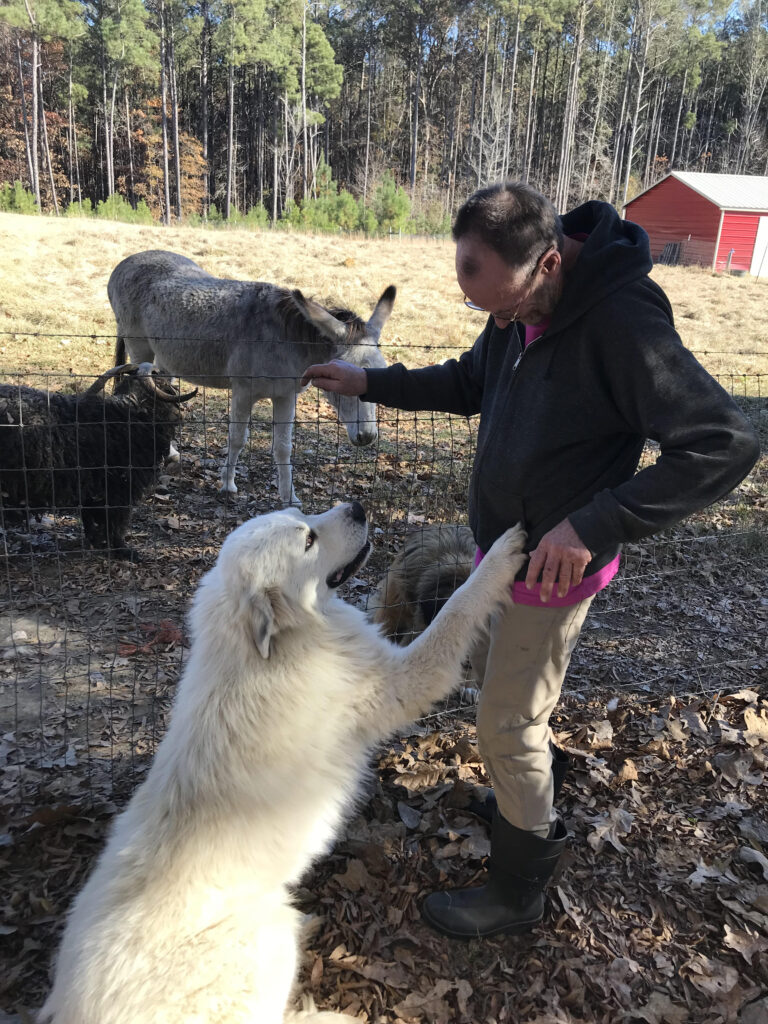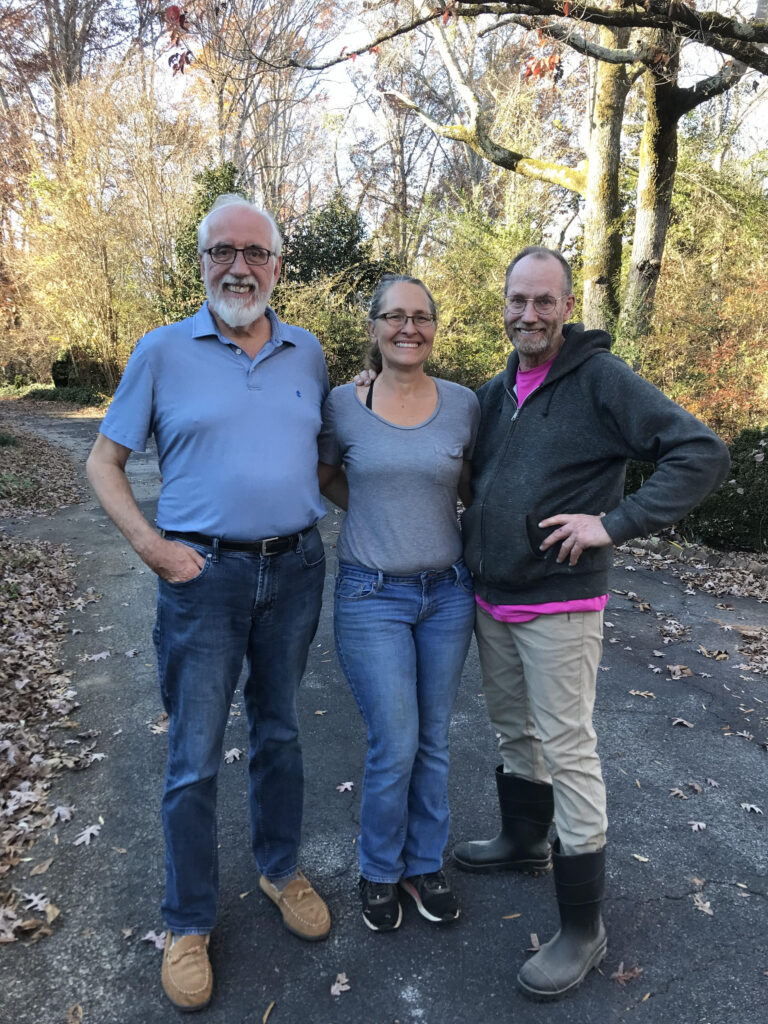 ********************
Your Challenge for the week >>
Is your computer or phone backed up to a place that is safe?
This week make sure each is in case you might lose the device.
**********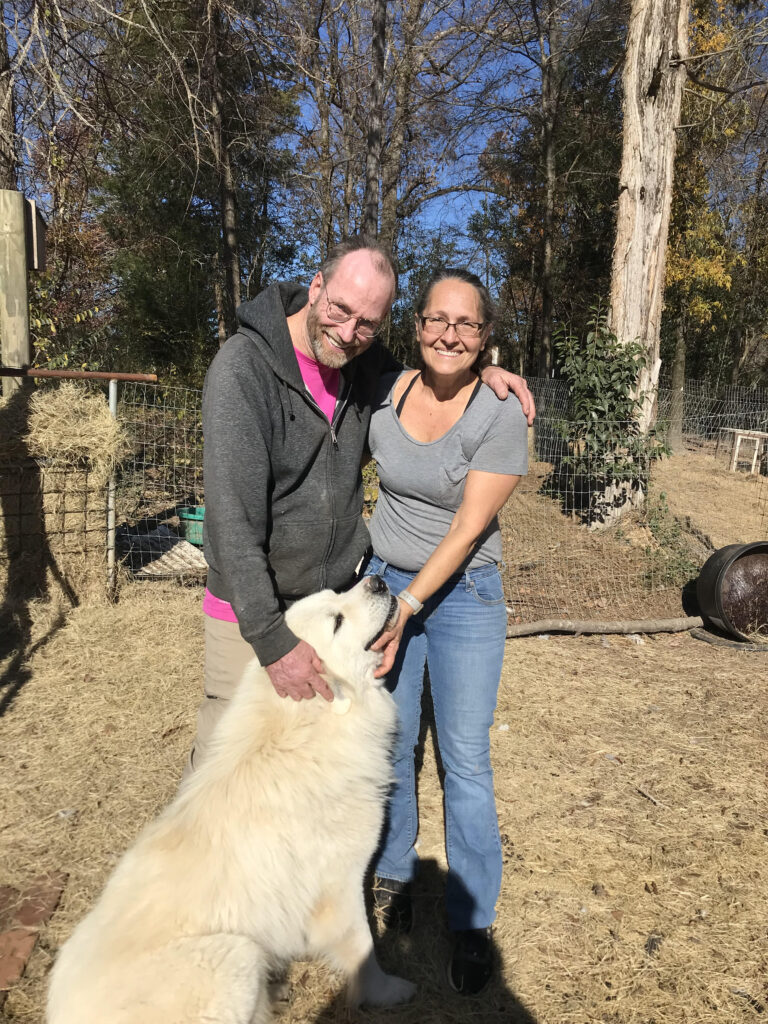 **********
NEXT BLOG >>
Next week we will be going to another farm:
https://www.mettsorganix.farm/
I will try and sell my salsa there.
https://sites.google.com/site/summerssalsa/
THIS WEEK, MAKE YOUR LIFE SOMETHING
THAT YOU CAN WRITE ABOUT!