With my words, I hope to throw some oblique light upon your life.
I want to inspire you to see life in a different and/or better way.
*** To read past blog posts, go to >> kitsummers.com/blog/
*** If you are reading this through Facebook, check out my blog on my website.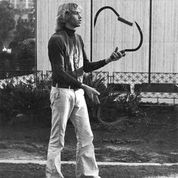 *** If you are not my Facebook friend yet, please, befriend me.
*** Thanks, my wife, Beth, for editing and adding to each weekly blog.
*** I was hit by two different trucks, one involving a 37-day coma.
*** The happiness I am experiencing in my life is a marvelous thing!
*** I will have places to show you and tales to tell.
*** Secrets to unfold and good news!
BE TAKEN AWAY WITH ME
ON WONDERFUL ADVENTURES!
********************
INTRO TO THIS WEEK
A few times in my life, I have gone through tragic accidents, and I keep going. Currently, I am sick with something like the flu that makes me want to just die. But, life goes on, and I know better days are ahead.
After getting hit by a truck and going through a 37-day coma, after awakening, I expected I would get right back to where I was in my juggling, I had to readjust my expectations I had of myself. I loved the art of juggling, I could longer juggle as I did.
Have you seen the video of my act before the accident?
https://www.youtube.com/watch?v=SZALVajgH6Q&t=348s&ab_channel=KitSummers

Life keeps taking us down routes we would never travel if it were up to us. It's strange how we outgrow what we once thought we couldn't live without (like my juggling), and then we fall in love with what we didn't even know we wanted. You never know what to expect.
Don't be afraid.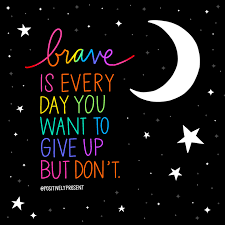 Have hope.
Trust the journey.
Don't let your expectations of how life "should be" blind you to the beauty of your life.
And, of course, if you're struggling with trusting the journey and taming your expectations right now, know that you are not alone.
Many of us are here with you, also working hard to let go. First, find more presence and acceptance, and get our thinking back on track.
Always our choice, see the good or see the bad. Maybe it's either not good, or not good enough. Control your mind; you can do it!
This is how many of us live our lives – unhappily – many of us feel let down, disappointed, and unexcited about most everything.
What, exactly, are you expecting?
Does nothing meet your expectations?
Mindfulness people often refer to this as a "beginner's mind," but it's the result of thinking free of your needless, stifling expectations. Yes, lowering your expectations and still having a great life is easy.
Until you've lived with expectations, most of your life is stuck in an endless cycle of experiences you barely like or notice. Grow through beyond the expectations you may have of yourself. Keep moving forward in a strong way.
Most of what we describe as our "biggest problems" directly result from how we react to life on an average day. Yes, sometimes there are significant tragedies to cope with, but most of the time, the only real tragedy is our weak thinking and resulting behavior in the present moment.
Exercising your mental strength—the inner elasticity of your mind—it is critical! And you don't have to be born mentally strong. You can develop this vital character trait with daily practice. Yes, you can live a better life.


Is it easy?
Not exactly.
Is it worth it?
Absolutely!
And it all starts with facing your present moment, with genuine presence and acceptance.
Even when times are comparatively good, one of the most demanding challenges we face is to simply live in our own skin—to be right here, right now, regardless of where we are. See that we are each different and "choose" to have a better life.
Too often, we aimlessly distract ourselves with anything and everything—food, juggling, liquor, television, shopping,, gossip news, social networks, video games, smartphones, iPads, etc.—anything to keep us from being fully present.
Don't see the bad things that happen as the end.
Learn from each incident to do better next time.
What new stories are you ready to write? 
********************
WORDS TO INSPIRE YOU! >>
Inspirational quotes and motivational sayings have an amazing ability to change the way we feel about life and can change our thinking.
I find them so interesting, challenging, and essential on our path to joy and happiness and finding ways to inspire ourselves and others.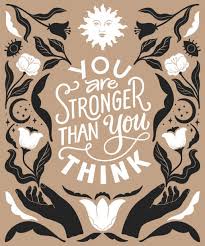 Inspirational quotes and ideas give us a quick and timely burst of wisdom to get our focus back, offering the inspiration needed for the day or occasion.
I hope to inspire you with my words.
Words have power.
Are you accomplishing what you want before your eventual death?
At any age, you can (and should) make changes to make your life better.
How you think and feel about yourself, including your beliefs and expectations about what is possible for you, determines everything that happens in your life. It all derives from your quality of thinking.
When you improve the quality of your thinking,
you change the quality of your life—sometimes instantly!
Just as positive words can make someone smile, and/or a well-timed amusing quote can make someone laugh, your thoughts react to the world in real-time. You have this control!
You have complete control over only one thing in the universe — Your Thinking — and that's where motivational quotes come in!
To keep your motivation, you have to use each day as an opportunity for improvement, improve, and get closer to your goals. It might sound like a lot of work—and with your busy schedule—next to impossible. But you can do it!
Self-talk is so essential—THINK RIGHT!
Motivational words, yes, they're just words.
But they're positive words; they will keep you on track.
EVEN IF YOU START LATE, ARE UNCERTAIN,
OR ARE DIFFERENT –
YOU CAN STILL FIND SUCCESS!
Don't forget, you are only as young as the last time you changed your mind!
Keep your thoughts and self-talk fun and productive, and always reach for more advancement.
REMEMBER, VERY LITTLE IS NEEDED TO MAKE A GREAT LIFE.
********************
I HOPE THE FOLLOWING WORDS INSPIRE YOU >>
1–"Things change. Stuff happens. Life goes on." ― Elizabeth Scott
2–"Morning will come; it has no choice." ― Marty Rubin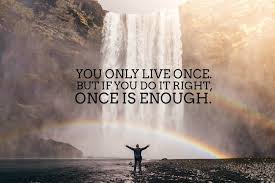 3–"New beginnings are often disguised as painful endings." ― Lao Tzu
4–"Life goes on, and one should look ahead and not backward." – Sonali Bendre
5–"Life is too short to spend it on regrets. Life goes on." ― Gloria Lamisi
6–"Don't cry because it's over; smile because it happened." ― Dr. Seuss
7–"Mistakes do happen, and life goes on." – Sourav Ganguly
8– "…but ready or not, life goes on." ― Sidney Sheldon
9–"Every new beginning comes from some other beginning's end." ― Seneca
10–"Remember, whether you choose to move on or stay stuck in the past, life goes on!" ― Billy Cox
STOP MAKING EXCUSES—YOU'RE THE ONLY ONE STOPPING YOU!
COMPOSE A NOBLE BOOK AND WRITE A BEST-SELLER.
YOU ARE AMAZING—PLAY YOUR PART!
********************
MY DAILY JOTTINGS >>
Each week goes by so quickly, don't you think?
And time seems to be going faster all the time.
Do you keep track of what you do each day?
Do this for a few weeks, and you will see your time differently.
****
Not much this week, enjoying my time with Beth, we add to each other's life, much.
12/24—You know that Beth is raising rabbits (well, bunnies to be accurate. through Beth's hard work, three bunnies were sold today. The bunnies consume a lot of food, and it is nice to get money back from her efforts.
12/25—Now, what day is today? Of course, Christmas is here.
We had a quiet day, just us.
12/26—Beth got a hold of postcards that have every National Park; a different park on each card. Seeing them brought back fabulous memories of places I was at in the past. You may remember, I have been to all of the national park, except the ones in Alaska. That is a future trip?
12/27—As you know, I had hand surgery a few weeks ago. A followup about my hand today. I found out that there is an infection going on, I was prescribed a medication for such.
12/28—For both of us, more sickness is apparent. Today we just stayed home and tried to heal as we could. We used a lot of wood for the fire this week. I will need to get out there to find more wood to burn.
12/29—The cold snap in the area is finally over; enough of this cold, already.
Friday again, yikes. Time seems to slip by so quickly.
Is it that way for you, too? And, are you getting snow?
12/30—Beth has a home test for Covid, and she has it again, as I must, too. We know we will get through this alright. Neither of us took "the injection". I have heard too many scary things of people dying and such after they take the jab. I want to live, none of that for me.
Is it time to "make" things happen and live a fuller life?
"Make" a great week for yourself.
******************
YOUR CHALLENGE FOR THE WEEK > >
This week, find an older person you can help and do that. We have to all work together to make this a better place for everyone.
Do something new, daily, then keep doing it for the rest of your life.
*******************
NEXT BLOG >>
I will have started on building our master bedroom. As you know, I have been going through the entire house and making things spectacular. You will read of progress.
****************
THIS WEEK,
MAKE YOUR LIFE
SOMETHING
THAT YOU CAN
WRITE ABOUT!