Blog 15 – Fun Times
The Wanderings of Kit (Do you wander or just wonder?)
By writing this blog I want to inspire you and show you that–
YES, YOU CAN > >Change your life at any time to make it more magnificent!
Live with little money and still have an excellent life.
Be able to live life getting very little sleep.
Live ANYWHERE in the world and still make your life a fantastic event!
See experiences that will add to and make your life better.
I want to inspire you as to the wonders of the earth.
Perhaps this is my new "gig", traveling the world doing the same?
Design the life you want to live, now, then live that life.
==========================================
***REMEMBER, TO READ PAST BLOG POSTS, GO TO*** >>
***https://kitsummers.com/blog/
***If you are reading this through Facebook or at my website, I can send you the blog by email,
which can have more photos. Sent me an email and write "email blog" as the subject.
kitsummers@gmail.com
*** If you are not my Facebook friend, yet, please befriend me.
***The freedom I am experiencing in my travels is a marvelous thing.
***Going where I want, when I want and seeing wonderful places and people.
***With this blog I want to help open your mind to more of the splendor of the world.
***I will have places to show you and tales to tell.
***I will have secrets to unfold and good news!
I'm glad to take you on my journeys with me.
==================================
4-14-2019—Stayed the last few nights with Lewis Phillsworth and his wife Rachel, and what a great stay I had. Thanks so much for everything, guys.
While with Lewis, I gave him some juggling tips and different ways to do his whip snapping, should add much to his show.
Then, because Louie Skaradek was able to get me a ticket for entrance into​The Scarborough Renaissance Faire –​ https://www.srfestival.com/ , I spent the day there and had a wonderful time (thanks, Louie.)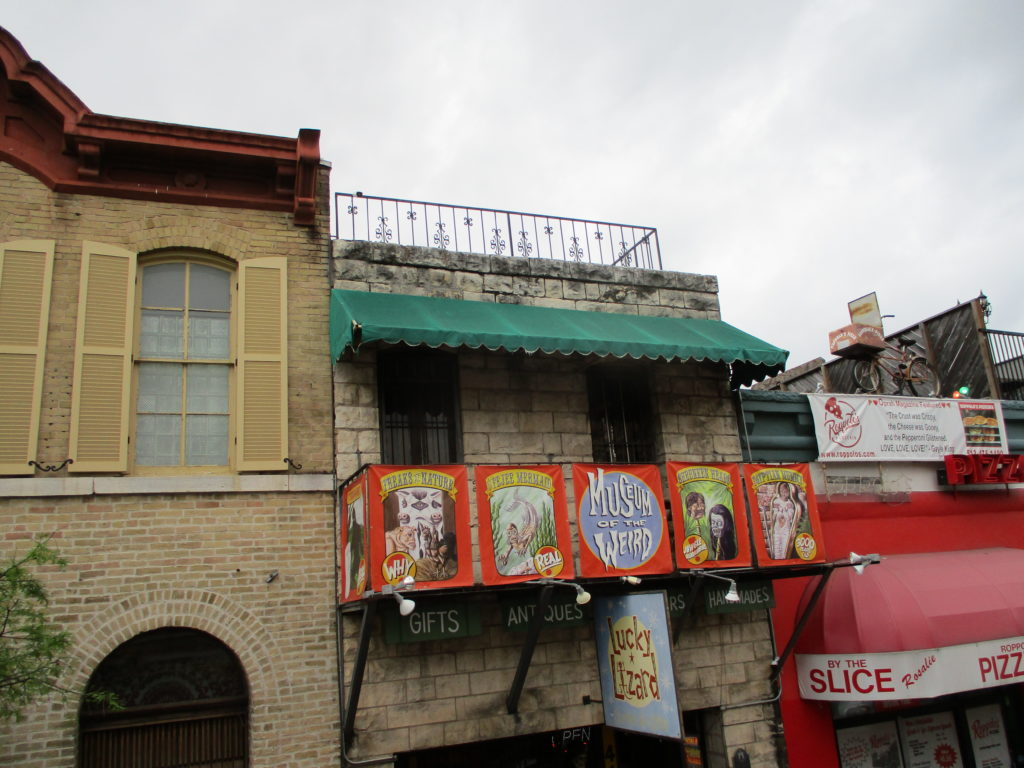 I saw some great shows, including >>
Rob Williams and Casey Martin as
The Kamikaze Fireflies
https://www.youtube.com/watch?v=bMgXftYuP1Q
And Louie Skaradec, Matt Connolly and AJ Lee as
The London Broil Show
https://www.youtube.com/watch?v=q84STOf9UOk
and
https://www.youtube.com/watch?v=qjHrq7EQDGE
Both were excellence shows, the audiences loved them.
Also at the shows were my juggling friends, Lewis Pillsworth and Jim and Julie McKenzie
See Jim here >> https://www.youtube.com/watch?v=Rq27mkyp53s
And Lewis here >> https://www.youtube.com/watch?v=x_J61GP7wYs
4/15—Stayed at yet another Walmart last night. This one is near a freeway and so that was traffic noise. I got the idea that ear-plugs would help with that, as it did, slept well.
In Waco, Texas now. So far I've not seen any Wackos.
For tonight I found another Walmart, but, like the last, there is a noisy freeway nearby—I wouldn't be able to take the noise again! So, I checked on GPS and found a residential area that was near.
Now, I don't just park for the night in front of some house, for this, I looked on back streets and found a place where there was only high fencing, so here I am for the night. Seems that everywhere here is a sound in the background of cars. I so much have to get back to the wilderness. (And, yes, the glass of wine is helping.
Today I was doing some writing and editing at a McDonalds, I had to go use the restroom, so I did. Someone grabbed my camera and made off with it – DISGUSTING! I had many photos of the Renaissance Faire on there, all gone.
So, a stop by another Walmart and a hundred bucks later and I will continue to have photos for you.
4/16—North of Austin now, with Tom Rolls, an old juggling friend. Tom has gone through some physical difficulties and no longer juggles or unicycles, yes, as we all age. Currently a tour guide for doubledeckeraustin.com, he loves what he does and he is excellent, very funny.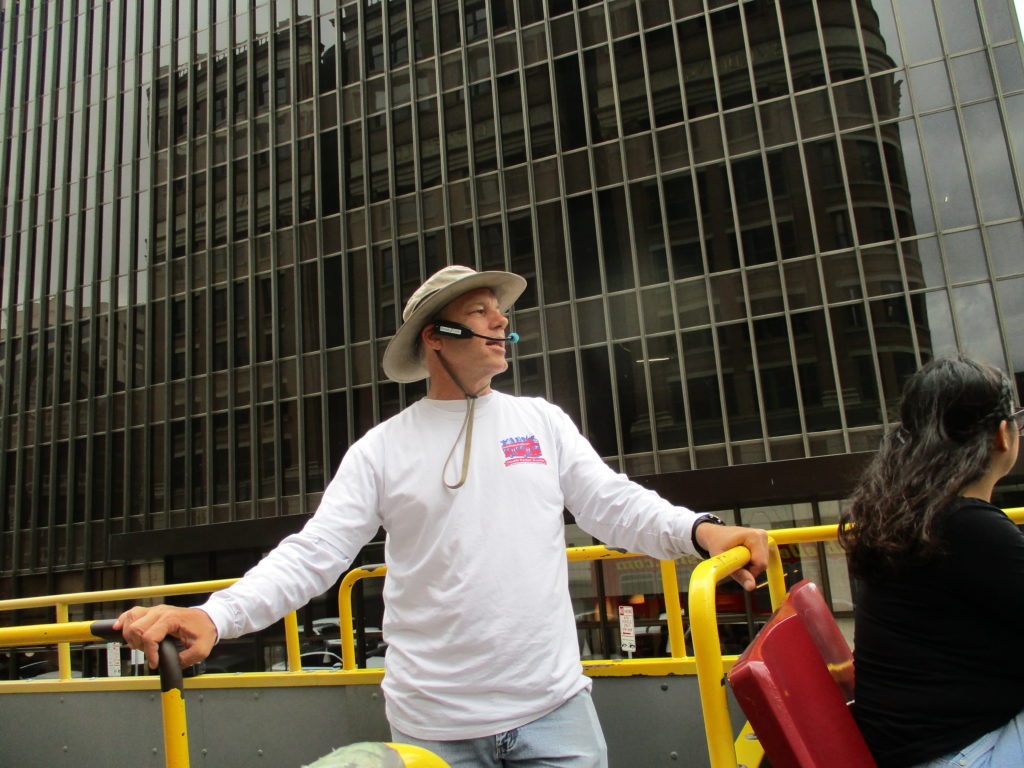 Today, Tom and I and​ his roommate, Victoria, made a batch of my salsa. Turned out great, Tom just told me it's the best salsa he has ever had. If you want to recipe write to me – I will gladly send it to you.
Stayed two nights parked in front of Tom's place, what a nice stay I had. Victoria is a wonderful and warm woman, glad I also got to meet her.
Not the same at all. Some years ago I was in Austin and loved the place. Today I was driving along with Tom to where he does his tour guide work in the heart of Austin, traffic was horrific. Once we got there I was on the upper deck of the bus and what a grand tour it was. Tom was great as the guide – he told jokes, gave a history lesson and explained all about Austin. I was quite pleased.
After, I drove to where they have the juggling meeting tonight. Middle of the day and traffic continued to be awful. Austin was ranked as one of the best cities to live in in the US, and over 300,000 people have moved here within the last year. I could never live here with all the traffic and people.
Juggling doesn't start tonight until 7, so I am finding more improvements I can do to the van.
Many at juggling tonight, a good turnout. I did a lot of coaching and sold some books, nice. I saw excellent juggling by David Nayer, Scott Sorensen and others.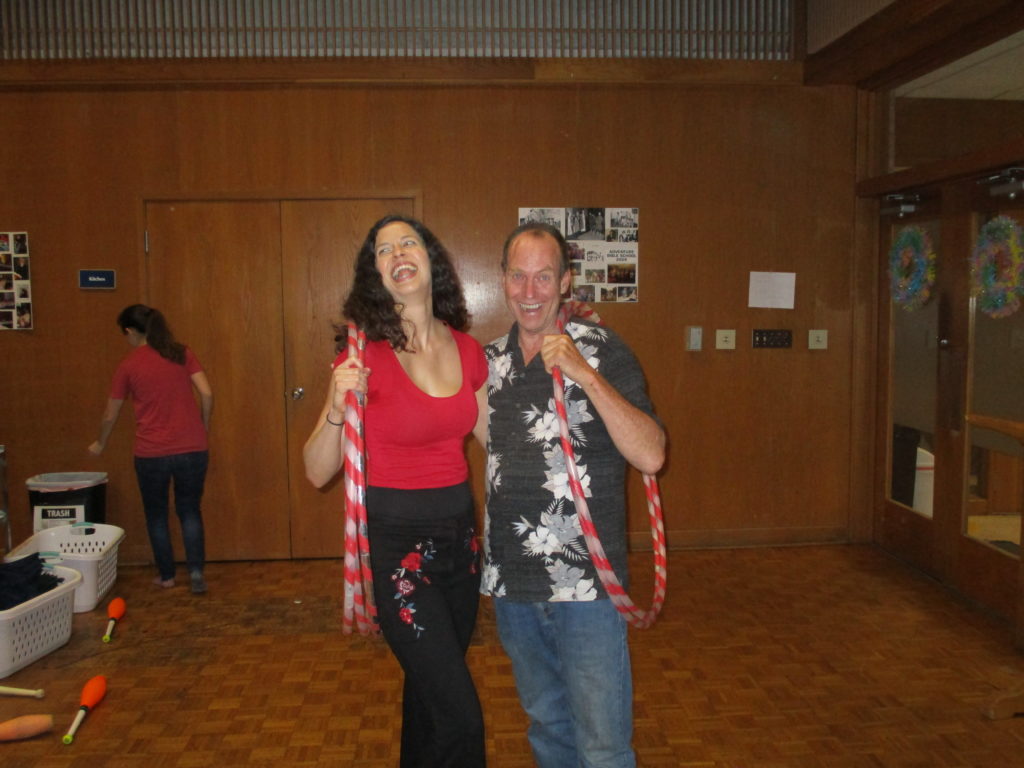 Spent the night near the home of Darren Peterson. Here is a segment from his website >>
"While Five Trick Dogs and a Scarlet Macaw are the highlights of my show, I made a good living traveling the world as the main juggler, clown, and unicyclist with The Royal Lichtenstein Circus and those skills have been enhanced by my constant training in Improv and working at Comedy Clubs. I have learned to keep audiences riveted by simply talking so when I add cute dogs doing amazing tricks it becomes ridiculously fun. Each circus skill has an associated story and all of the music is my own recordings, much of it original music, written by me. Also included are yoyo tricks, lots of other circus skills and a circus balancing act-this is a show I always wish I could see!"
His brother, James, lives with Darren and James has cerebral palsy. Hard to take care of, Darren does a good job with him. Here is more about Darren >>
https://www.gigsalad.com/circus_chickendog_austin
Darren and I went to see his gorgeous girlfriend, Stephanie. They have purchased a big truck and are currently turning it into a home on wheels. More and more are doing the same, it's a great life. Have you bought your home on wheels yet?
So, I jumped on the freeway at about 3pm for the drive to the west​​, I was hoping to be ahead of the mass rush-hour drive home. It does not matter, there is massive traffic between Austin and San Antonio. I went from between 4 and 11 MPH one moment, to 73-77 MPG the next. A few times I said to myself, "I'm seriness – Get me outta here!
After about 55 miles of mass traffic, driving on Route 90, I found less and less traffic, MUCH BETTER.
The photos you are seeing were taken with my new camera, what do you think?
In fact, I hardly hear from anyone about my blog, are you reading it? ​Your views of my words?
​Currently on my way to​ Big Bend National Park –​ https://www.nps.gov/bibe/index.htm
You will see photos and hear about the area in the next post.
I am so looking forward to getting back to the wilderness.