(Do you wander or just wonder?)
With my words, I hope to throw some oblique light upon your life.
I want to inspire you to see life in a different and/or better way and find joy how you can.
*** Remember, to read past blog posts, go to kitsummers.com/blog/
*** If you are reading this through Facebook, check out my blog on my website.
*** If you are not my Facebook friend, yet, please, befriend me.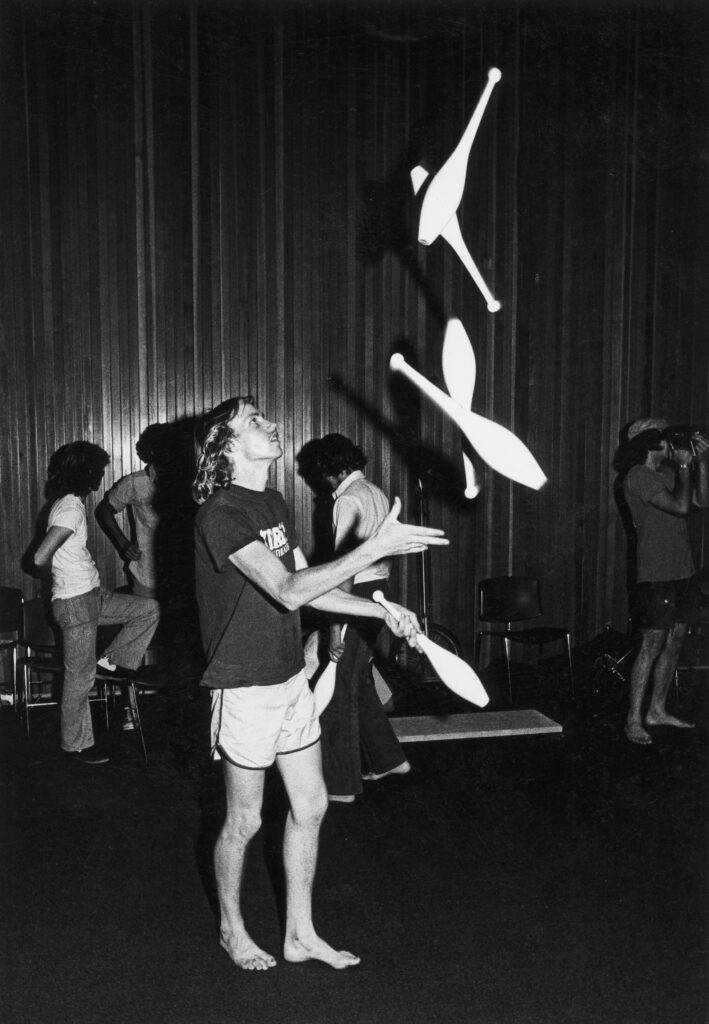 *** The freedom I am experiencing in my travels is a marvelous thing!
*** Going where I want, when I want, and seeing wonderful places and people.
*** I will have places to show you and tales to tell.
*** I will have secrets to unfold and good news!
I WANT TO TAKE YOU AWAY WITH ME
ON WONDERFUL ADVENTURES!
************************* ***************
INTRO TO THIS WEEK >>
Sorry, WordPress is still not working right and I cannot include photos. Please go to my Facebook page to see the pics >>
https://www.facebook.com/isityou/
My computer was not charging, like I wrote before. I left it off with a different Geek Squad hoping they can do the repair. In the mean time, I purchased a new computer so that I could get these words off to you; which is important to me.
Feeling better than last week, but not much. It is hard to see what direction my future is taking, that has been bothering me.
I met Karen through the internet, nice conversations. She does not live too far where I currently am. Perhaps we will meet up and start something, that would be nice. You will find out next week, as I find out.
Somewhere I saw an ad that McDonald's was looking for vehicles to put signs and advertise on and I sent them a text. They would pay me $800 a week to have the signs on my van. I contacted the person and he had much interest, but have not heard from him in a few days now.
=========================
WORDS TO INSPIRE YOU! >>
Inspirational quotes and motivational sayings have an amazing ability to change the way we feel about life and can change our thinking. This is why I find them so interesting, challenging, and important on our path to joy and happiness and finding ways to inspire ourselves.
Inspirational quotes provide us with a quick and timely burst of wisdom to get our focus back, offering the inspiration needed for the day or occasion.
I hope to inspire you with my words.
Words have power.
At any age, you can (and should) make changes to make your life better.
You see, the way you think and feel about yourself, including your beliefs and expectations about what is possible for you, determine everything that happens in your life. It all derives from your quality of thinking.
When you improve the quality of your thinking, you change the quality of your life—sometimes instantly!
Just as positive words can make someone smile, and/or, a well-timed amusing quote can make someone laugh, your own thoughts react to the world in real-time. You have this control.
You have complete control over only one thing in the universe — your thinking — and that's where motivational quotes come in!
To keep your motivation, you have to use each day as an opportunity for improvement, to be better, to get a little bit closer to your goals. It might sound like a lot of work—and with your busy schedule, next to impossible.
But the best part is, the more you accomplish, the more you'll want to do – the higher you'll want to reach! So, as long as you have the hunger for success, you will always have the power within you to achieve it.
Self-talk is so important—THINK RIGHT!
Motivational words, yes, they're just words.
But they're positive words; they will keep you on track.
I hope the words I pick do help you.
*************************
BE INSPIRED BY THESE WORDS>>
From my book series, Beyond Your Potential
Passionate people are doing what they love and loving what they do.
We've all known people who do not resonate with this passion. A lackluster life at best is how they live. They do just enough to get by and meander through the time they have on earth. This book will teach you how to find this love, apply it to your own life, and achieve the excellence that you desire.
Often, people who find the desire are highly successful and they love their journey toward the end result. Along the way, even though they have not yet arrived at their goal, they constantly fuel themselves with this driving passion.
More importantly, they often bring others up with them.
We have to work together in the world and find success for all of us. Yes, we can all be at the top – it will work. Help others to move up and you shift forward and up.
Generating this passion from the bottom of your mind and the bottom of your heart will keep you driving forward. When you develop this love, it will help to build your life, I guarantee it. You can go from average to more than you would ever think.
Sorry to say, it seems to me that many of the people in America have settled with being "average" and living ordinary lives. We all should aim higher (and then higher and higher) to be (as they say in The Marines) all that we can be.
This is about going beyond being normal to becoming more and more. Being average never caught anyone's attention or found them the excellence that they may crave. No one ever says, "I want to grow up to be average" when they are a youth, yet so many people end up there.
At any age, you can make the change and aim your life anew.
Now, it's time to get out there and do
something incredible that you can rejoice in!
=================================
MY DAILY JOTTINGS >>
I'm feeling like a small Speck on the earth not knowing what I am doing.
4/26—I'm done in this area, just north of Orlando. Thank you so much again for your help on my van, Bruce. I feel really good that my van will carry me many more miles.
My van is fixed, I have my new computer, I'm ready for the next Adventures.
I need to get back to the wilderness. I will go back I will go to Ocala National Forest. I really do like that area.
I spent a couple of hours small library in a small town right before I got into Ocala National Forest. Then, as I was driving along, on GPS I saw a lake off to the right. Then I saw a small dirt road leading that direction, so I'll find when.
No one down here, there's a boat ramp I'm right next to it is a flat parking area for disabled drivers. As you know I was able to qualify to get a permit parking. Then I walked down the boat ramp and it's absolutely gorgeous looking out over the water. I will be here for the night in quiet and dark comfort.
As soon as I got back out here into the wilderness, happiness returned to my mind. Something about being among people and business and stuff this does not settle right with me.
But, here for just a few days. I got my old computer the start charging up again. So I left it off at Best Buy/Geek Squad to have them examine it and fix it right. I'm still going to keep my new computer, just to have a spare, if one of my computers goes bad again I won't panic like I did.
Right now it is 5:03. I've settled in the van, had dinner, which was a big salad with cheese. I'm very comfortable here – no people around (wish you were here, though), and no cars or businesses making any noise. This is how I like it.
As you could probably tell, in the writing of the last blog I was quite down. Feeling much much better now.
My friend Bruce Sarafian fixed the van at his shop, which saved me a thousand bucks. I got a good deal on my new computer, so I can keep writing to you. My old computer will be fixed and usable again. So everything is turning out great.
Here is Bruce >>
http://hstrial-skyhighservices.homestead.com/
Thank you Steve Smickley and Steve Mills for sending money to help me this month. You are both old friends and I love you.
Something else good and that happened recently. I'm not sure where but I saw an advertisement about putting signs I'm your vehicle to promote McDonald's. Said it would pay a hundred bucks a month.
Well, I just heard from them today and they want to use me to promote. Oh happy day. I will keep you on top of all that occurs.
4/27—Slept well last night, I loved it. Alone in a national park sleeping with the animals (wish I could see some.)
4/28—Staying around a local library where I can get online. Waiting for my old computer to be repaired at Geek Squad. Not sure where I want to go once I get my computer back, any suggestions?
I decided I needed to get out to the woods, so I returned to Ocala National Forest/Salt Springs Recreation Area. My favorite spot to camp is #160, kind of off on it's own, with forest all around. The spot was open! So I will be sleeping here tonight.
It was quite a drive to come up here, but I am so glad that I did. 0.
That makes me happy. I get half off the cost, so for $15.50 I get to sleep the night in this wilderness wonderland. I like to see that have bear preventative things to hold your food. Now, to make it excellent, I would love to see a bear. Like I always told Tina, I would love to plan patac0ake with a bear.
It always surprises me, I think I am getting tooooo much firewood, but it ends up that I use it all up for the evening fire, then the morning fire coming up. I've already used up half for the f ire this evening, so I will consume to rest of the wood in the morning.
Where I am there is no wifi signal and no phone connection, I kind of like that. There are many positive things about being without connection. I wish more people would see that. 0
Tomorrow I will go into the natural clean springs, and then take a shower (it's been a few days.)
4/29—What a wonderful night sleep last night. I made myself stay in bed until I started to see the sun pop up. Here is about this pleasurable place >>
https://www.youtube.com/watch?v=xNn_kek59j4
Today I returned to Geek Squad hoping my computer was finished. I was told that it was not and that it won't be done until May 1. I am at a library now and will return.
On my return drive I happened upon a place I have been before, a fabulous place, I must say. Take a look >>
www/barbervilleyardartemporium.com
How could you pass this place up?
I'm lonely out here, I would love to hear from you.
Either through Facebook or email, kitsummers@gmail.com
*************************
MY CHALLENGE FOR YOU THIS WEEK >>
I am still doing it, everytime I see I will be walking by a trash can I look for trash on the ground to put in, as you doing the same. If everyone did that this world would be much nicer.
***********************
NEXT BLOG>>
I think I'll be heading toward the north, any suggestions?
=========================