(Do you wander or just wonder?)
With my words, I hope to throw some oblique light upon your life.
I want to inspire you to see life in a different and/or better way and find joy how you can.
*** Remember, to read past blog posts, go to kitsummers.com/blog/
*** If you are reading this through Facebook, check out my blog on my website.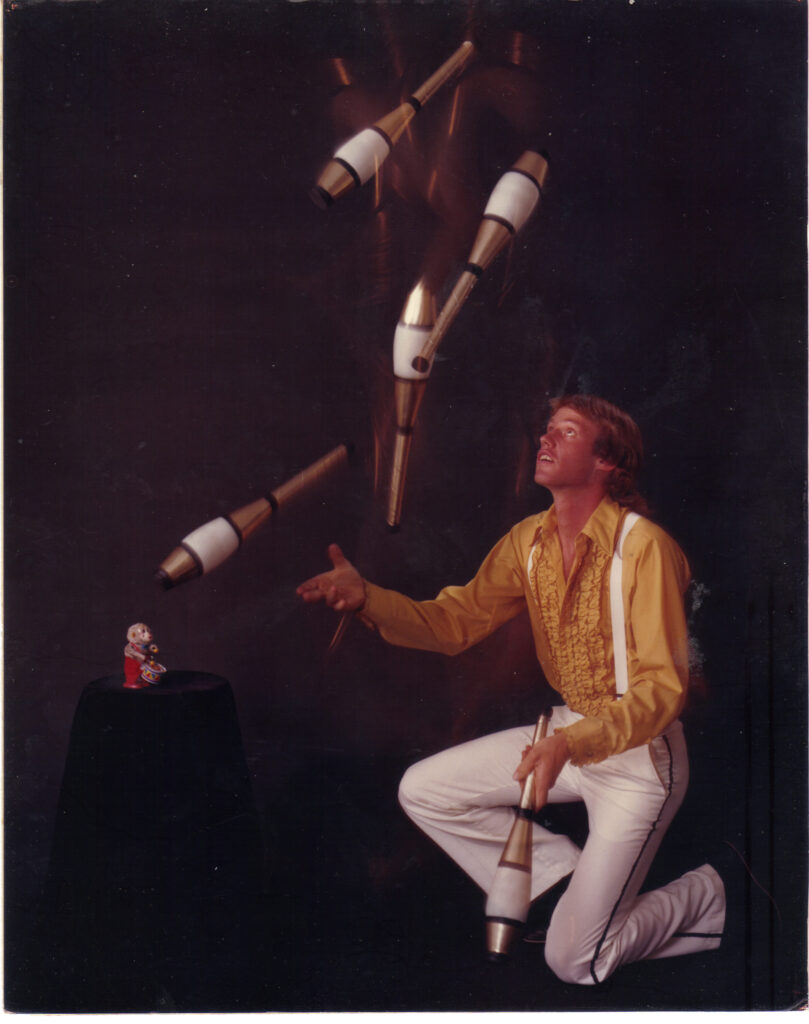 *** If you are not my Facebook friend, yet, please, befriend me.
*** The freedom I am experiencing in my travels is a marvelous thing!
*** Going where I want, when I want, and seeing wonderful places and people.
*** I will have places to show you and tales to tell.
*** I will have secrets to unfold and good news!
I WANT TO TAKE YOU AWAY WITH ME
ON WONDERFUL ADVENTURES!
************************* **********************************************
INTRO TO THIS WEEK >>
Chris and Jessica, you are the only ones I heard from after I posted my last blog—Thank you for that. I do hope to hear from more people, I don't want this to be a one-way writing.
Still not able to import photos into my blog. Not sure what to do to solve the problem, perhaps you know? You can see all photos at my Facebook page >>
https://www.facebook.com/isityou/
As the US is getting into spring, I will be heading to the west. For some reason I want to return to Texas, so we will go there together.
=========================
WORDS TO INSPIRE YOU! >>
Inspirational quotes and motivational sayings have an amazing ability to change the way we feel about life and can change our thinking. This is why I find them so interesting, challenging, and important on our path to joy and happiness and finding ways to inspire ourselves.
Inspirational quotes provide us with a quick and timely burst of wisdom to get our focus back, offering the inspiration needed for the day or occasion.
I hope to inspire you with my words.
Words have power.
At any age, you can (and should) make changes to make your life better.
You see, the way you think and feel about yourself, including your beliefs and expectations about what is possible for you, determine everything that happens in your life. It all derives from your quality of thinking.
When you improve the quality of your thinking, you change the quality of your life—sometimes instantly!
Just as positive words can make someone smile, and/or, a well-timed amusing quote can make someone laugh, your own thoughts react to the world in real-time. You have this control.
You have complete control over only one thing in the universe — your thinking — and that's where motivational quotes come in!
To keep your motivation, you have to use each day as an opportunity for improvement, to be better, to get a little bit closer to your goals. It might sound like a lot of work—and with your busy schedule, next to impossible.
But the best part is, the more you accomplish, the more you'll want to do – the higher you'll want to reach! So, as long as you have the hunger for success, you will always have the power within you to achieve it.
Self-talk is so important—THINK RIGHT!
Motivational words, yes, they're just words.
But they're positive words; they will keep you on track.
I hope the words I pick do help you.
*************************
BE INSPIRED BY THESE WORDS>>
From my book series, "Beyond Your Potential"
After my first accident, I learned that each year over two million people on Earth suffer a brain injury. Modern medical practices have led to the saving of more people suffering severe head trauma.
Statistics show that there is only a five percent mortality rate through brain injury. Of the ninety-five percent who survive, many will have multiple and permanent physical, cognitive, or emotional impairments that may require intensive rehabilitation.
With all the wars that were going on, more and more military people returned with brain injuries. For them, life has changed, life is a challenge. Through this book, I want to show you that there is hope for your future.
One of my goals is to help other victims of traumatic brain injury, as well as their family and their friends. Those who are close to a brain trauma victim must accept the probability of physical or mental disability in the person for years, possibly for life.
This acceptance leads to a more constructive and supportive attitude toward the victim. All brain injuries are different, and, with many other factors involved, you can never know what the future will hold for that person, but it does not have to be the end of the story.
Through support and understanding, wonders can happen.
No life is without traumas. Eventually, we must all confront events that test our limits. The key is to use these changes in a positive way toward our future.
Now, it's time to get out there and do
something incredible that you can rejoice in!
=================================
MY DAILY JOTTINGS >>
3/26—As you know, this is the first day of my non-eating for two weeks. No hunger whatsoever so far on this first day complete. I am drinking green tea and then lite beer in the evening. Did you join me in my challenge of no eating?
I guess this first day of non-eating I am missing food. Not that I'm hungry, it is just so common for us to constantly eat. Do you eat mainly out of habit? Do you always need it because you are hungry? In not eating it really makes me think of how I consume food.
I'm set up to sleep at the library tonight.
3/27—Didn't sleep very well at the library. This happened before, my muscles in my legs are cramping up wanting nutrition. It is 5 a.m. and still no hunger. Not sure if I will continue this non-eating this time.
After one day of not eating anything, I feel as peppy as ever. Are you going to take a couple of days and do your own fast, well I do mine?
As you know, I've been working on my juggling. In the past, back when I performed, I would juggle without even thinking about it. Right now, I have to think about every throw and every catch. But, as my juggling is coming back, I am able to begin to throw and catch without thinking. It's coming back to me, yes.
Had to get away from Miami. I saw route 41—and there I went. I was going to wait until the wrecking yards opened on Monday—but I couldn't take it for a full weekend in this big city. Something in me wants to stay away from cities these days.
So back to the Everglades with me. Had to return to Shark Valley (where there are no sharks and there is no valley).
Went for a nice bike ride (with a smile on my face.) Strange how, on the way out the winds were going toward me. On the way back, again they were coming at me. Ya just can't win.
Tomorrow I'm planning to go to Naples and, for one thing, wash my clothes. Then, on Monday I want to look in some Auto Wrecking yards for parts for the van. I wanted to do that in Miami, but that city is just too big.
There I was driving down Route 41 and suddenly I saw a campground. Looks like I am the only one here. I like it that way. I walked through the woods and came upon enough wood for a big fire. Back to where they like, in nature all by myself (wish you were here, though.)
When I go into the woods there are vines that wrap around my feet and, with my balance issues, that brings on quite a challenge. Because I can do it, happy I am!
It feels so strange, not to prepare a meal for myself. I will read books and prepare the fire but no food tonight. And I feel like making a wonderful meal.
The campsites here actually have grass for ground cover. Quite nice, really. Of course, I did throw some clubs around. Now at 4:42 it's getting windy, and after that one beer, I think that's all the juggling I will do today.
Tomorrow I'm planning to go to Naples and, for one thing, wash my clothes. Then on Monday, I want to look in some wrecking yards for parts for the van. I wanted to do that in Miami, but that city is just too big.
I'm waiting for the sun to go down So I can start my fire. Yet, it is going down tantalizingly slow.
Last night I had to keep the van windows and doors closed because of traffic noise; it got very hot. Tonight, because I know in the woods, I will leave the doors open.
Have a big fire, this makes me so happy. But also what adds to the mix is the bottle of wine I opened, poured a glass, feeling good.
Because I know no one is around, I can talk out loud and no one will hear me. You might think I'm weird, but I'm Kit.
I still have not eaten anything since last Thursday. No hunger, still, and doing okay. Have you joined me in my endeavor?
Hearing the birds tonight is so wonderful.
I will be sleeping soon.
Hope you have a good sleep tonight.
3/28—I've returned to Collier Seminole State Park. It is Sunday and what a wonderful place to hang out for the day.
I will juggle.
I will bicycle.
I will fill my water containers.
I will take a shower – PERFECT!
Remember, it's only five bucks to get in here.
Also, as you know, in the van I grow lettuce, spinach, and cilantro. A few days ago I planted new seeds. They are just coming up now, I will soon be eating from my garden that's in the van.
Additionally, I have included a few photos of inside the van, a nice home I have.
And, I went to the beach this week, and it's still winter! The water was warm, too. I could not believe the number of people who were at Siesta Beach. You are right, Phyllis, this is one of the best beaches around.
Happy now, but I often get a feeling of, where am I going? What am I looking for? Am I running towards something? Am I running away from something? It's strange to think this way. At times it makes me disenchanted and confused.
Going on 5pm now. I got everything done that I wanted to at Collier-Seminole Park. Actually, the day here was splendid. I feel my sunburn on the face and the arm, but they will heal.
Right now I'm parked outside the auto-wrecking yard I will be going to tomorrow. It's quiet here, should sleep well. Hope you sleep well too. By the way, it's 6:03 in the evening right now.
No water in the area, therefore no mosquitoes. Tonight, yes, I will sleep with the side doors on the van open.
Today is day three of not consuming any food. I've gotten hungry a couple times, but not much. I was planning to go for 2 weeks, but I may just go for one. But, I feel like my leg muscles are getting fidgety wanting to get nutrients. Interesting to go see this.
Are you going to stop eating for a couple days, with me?
Earlier I wrote that I didn't think there were any mosquitoes because there was no water nearby. Boy was I wrong. Seem like a whole swarm got into the van and attacked me.
Of course, I closed the van doors. But there are already some in here. Using my phone, the light attracted them. When they landed on my screen– it was smack, smack, smack. I knew the red coming out of them with my blood. Seems like I got most of them, though. Yes, at times suffering I am.
But I can't blame them. This is what they do in life. If pesky little creatures only know this. So I live with it.
3/29—Quite an interesting night last night, or I should say morning. I parked and slept at the used auto parts dealer where is going to go tomorrow, Monday. This place is on a dead-end road with no people in the area.
When I arrived, the gate for the company was open. I thought that they always left it open or that someone was in there doing some work.
I went into the yard and looked around for anyone, I thought they might be doing some work on a Sunday. I saw no one anywhere.
Then, the next morning at about 5 am, four cop cars showed up. Looks like someone did break into the place. I don't think I was ever a suspect, but it was quite interesting to see what was going on.
The cops took all my info, and they were able to reach the owner by phone. I answered many questions and explain to them why I was parked where I was.
It was surprising that I was getting good cell phone connection. I happened to be right below a cell tower, lucky me.
I was also asked to fill out a crime report. The guy said you have to swear that this is true. I asked the cop, so I have to swear, he said yes, so I said, "shit", and ask, did I just swear? He liked my comedy.
This happened to happen on a shift change. So the daytime cops came in and took over from the nighttime cops.
It is just after 7 now and they want me to stay around until things get together, whatever that would mean. The owner of the yard said he didn't have that part I need after all, so there's no reason for me to stay, but I will.
I told one of the officers all this was quite interesting, like a TV show. This was a very fascinating way to start my day. Eventually, I was allowed to depart.
Traveling in Naples, I went to Best Buy and Costco and a couple other places. After, I saw smaller towns to the north, so off I went. I turned off the freeway as I get away from the town and found a library, a nice and new one at that. On their wifi now and plugged in.
Perhaps from lack of sleep last night, maybe because of my non-eating, I've had a gigantic headache all day. The last time I went through a fast for a week I did not feel bad and no headache. I think my body/brain is suggesting that I get back to eating?
What is strange is even my teeth hurt. This kind of scares me, I think I will start eating again.
Well, I broke down and ate a can of organic chili. Right away, my body said "Thank you", and started feeling much better.
3/30—Finally found a wrecking yard with the part I needed. I got it attached and now I can blink when I turn! Actually, it turned out quite good. And then I got to the laundry mat. Everything is accomplished that I needed.
Right now it is still Tuesday night at about 7 and I'm laying in the van.  My whole body hurts and my muscle are screaming out. I'm glad I ate that can of chili, I feel better, but still hurting. For the future, I will still fasts, but keep it down to one or two days.
At least there are no mosquitoes tonight.
3/31—I returned to Siesta Key, a nice beach I remember. Took me a half hour to find a place to park, I smiled as I backed in.
It's 10:52 now, so many people here! I'm planning to go into the ocean and I may leave just after that.
Seeing all these pretty girls at the beach is such a good thing.
Still sitting in the van. Right now the temperature gauge reads at 94 degrees Fahrenheit, it will be a hot one today.
Just came back from the beach, where I went in the water. Felt So Good. But I'm not one to hang out at the beach, I went into the water, cooled off, then came back to the van. Right now I'm looking at the temperature gauge, 102°, how nice.
Back in High School, I went to the beach every day with a group of friends from school. We always went to the same place, we would sit and talk, go out in the water, spend all day. Nothing was accomplished, but we had a great time.
The whole time while in the van cars have been driving by looking for a place to park. Now it's 1:30 and I'm thinking about leaving. I was thinking I could play the entrepreneur and ask for the first five bucks someone gives me to get my spot. But that would be right (or would it?)
4/2—Over the last few days I have been driving toward the north and visiting a couple libraries.
I'm lonely out here, I would love to hear from you.
Either through Facebook or email, kitsummers@gmail.com
*************************
MY CHALLENGE FOR YOU THIS WEEK >>
Do you know what you do daily?
Is there any wasting time in there, somewhere?
This week your challenge is to write down EVERYTHING
you do each day, broken down in time segments.
***********************
NEXT BLOG>>

As I wrote, heading toward the north and the west now. Do you live in the southern US? I would love to visit you, let me know.
=========================